guys, i have been a slacker on the ask me anything answers! it's been over a month since i tackled those questions. i have a backlog of questions to answer, so my ask me anything box is not available at the moment. once i catch up on all my answers, i will bring it back. and now, how about some tackling…
Q: Can you give an update on your GI issues? Any tips for others with GI troubles? Thanks!
A: i have had a ton of questions roll in about my GI issues, this is just one of them. i have given you all a pretty current update, but i did want to give a few tips…
go to multiple types of doctors and get a second, third, or even fourth opinion! my GI doc wanted to remove my colon. i refused to do that, which is what led me to acupuncture. that is my current solution.. the problems have not gone away completely, but they are a hundred times better.
write down how you feel EVERY SINGLE DAY. what you eat, how it makes you feel, what you drink, how it makes you feel, how much you sleep, how it makes you feel.. yes, i am being annoyingly repetitive to make a point. you NEED to know what you are putting into your body, letting out of your body, and doing with your body in order to help doctors figure your body out!
don't go google crazy. i did this. many times. it never helped me solve my problems, it only made me worry more. what is wrong with one person you find on the internet is not necessarily what is wrong with you. don't diagnose your problem based on what you read about someone else. we are all so different.
don't give up! i had given up and decided to live with a life of no pooping and pain and bloating.. then about a month ago i started acupuncture. the pain is 90% gone, i am pooping every day, and i still am bloated.. two out of three is not bad. i am so glad i decided to keep looking for answers. no, i still don't have an answer to my problem, but i am finding some relief.
Q: What are a few blogs that you read pretty regularly? Have you noticed a change in your reading habits (in either frequency or type of blog you read) over the years?
A: have i ever noticed a change! i have a lot less time to read blogs these days than i did back in 2009 when i started this blog. also, i try to limit my internet time at home. i used to live alone or with roommates, so being online all night was no big deal. now i try to just be online long enough to write my blog post and check out some blogs—but not ALL the blogs! i have over 150 blogs in my google reader. it's true. i try to organize the chaos with folders—best blog friends for life, recipe blogs, fitness blogs, utah bloggers, blend retreat friends, just for browsing, other stuff.. those are just a few names of my google reader folders.
i have to say that there is no ONE blog i read regularly. i read so many and it is so sporadic. i even got rid of my blog roll because i read hundreds of blogs.. the list is too long! i hit up my favorites at least once a week and try to keep up on most of their posts, but there is not a single blog where i read every single post, sadly. not even my real-life, talk-to-every-day friends like kerryne and candice! there is just no time. i also don't expect people to read every single blog post of mine, though, so i know i shouldn't feel bad when i can't read all of the blog posts in my reader.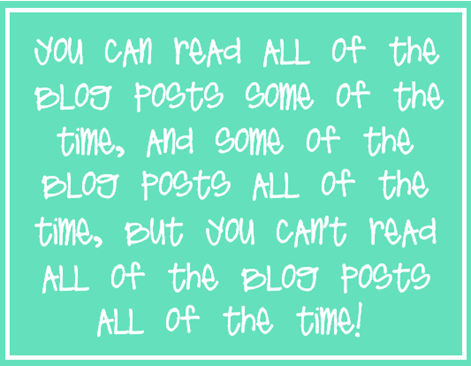 [pinit]
Q: How is Nick doing with the diet you created and GPP?
A: SO GREAT! i have actually been working on getting nick interviewed and i need to take some progress pics of him. however, he is one busy guy and is always out of town. one day i will get to it…
i started nick on a clean eating plan back in june and told him to go to GPP because he's a busy guy and those workouts are short but effective. he has been doing GPP workouts diligently and he eats clean (and vegan, he's always been vegan) 80% of the time. i am so proud of him! he's totally turned his life around in the food and fitness department.
Q: What is your favorite protein powder?
A: plant fusion vanilla bean. no battle. it tastes amazing, is non-dairy, works well in baked goods, is all-natural, and has fabulous nutrition stats. what more could i ask for in a protein powder?
haha.. i love that the container says "uncommonly great taste!" so true.
Q: So I'm trying to decide on a protein powder and just end up standing and staring at all the labels and "claims". Any advice on how to choose? I"m kind of on a major budget so I can't just order a bunch of different kinds ): Cheers, natasha
A: i will be honest, i was kind of a protein powder whore there for awhile. i have tried over thirty kinds, easily! i think the best way to go about choosing one is to first decide what type of base you are looking for. whey? non-dairy? casein? soy? plant? a blend of multiple types? i know that may be overwhelming.. but if you have a preference of the base, you need to start there. if you don't have a preference, i suggest you start out with whey or plant-based.. simply because i have found i like those the most. of course, we are all different, but you asked me.. so that's my answer. ha!
next, you want to decide if you prefer an all-natural protein or if that is not important to you. you also need to decide what kind of sweetener you prefer. many protein powders (okay, most of them) are artificially sweetened. this is a deal-breaker for most people. it's a personal preference. i dabble in some artificially sweetened protein powders, but for the most part i go with all-natural. it really is up to you.
you also want to look at the stats—how many grams of protein are you after? and what about carbs? i like to get a powder that is lower in carbs so i can add my own carbs to the shake (in the form of fresh fruit—a frozen banana does wonders to a protein shake!)
once you have a good idea of what qualities your protein powder should possess, i recommend you hit up google. look at the labels of various powders and see what fits into your criteria. from there, you are just going to need to taste test! many protein powders offer a single-serving pouch you can buy to try the brand. if not, try emailing the company and telling them you are interested in buying their product, but don't want to invest in a whole tub until you are sure it agrees with your taste buds and your stomach. most companies will happily mail you a sample or two!
here is a list of some protein powders i love (and miss a few of them.. since i can't do dairy anymore):
as you can see, i really like vanilla protein powders. this is for two reasons. one, i love vanilla anything and everything. i almost called my blog "vanilla bean and everything in between"—fact. and two, vanilla is versatile! if you buy a vanilla powder, you can easily make it chocolate by adding unsweetened cocoa powder. you can make it other flavors using extracts such as maple, almond, cinnamon, lemon, orange, etc. adding fresh fruit transforms the flavor as well. there is no need to buy strawberry protein powder when you can add fresh strawberries!
i buy most of my protein powders from luckyvitamin.com. i find they have a great selection and free shipping for orders over $100.
Q: Do you buy organic food? What are your thoughts on organic food?
A: i do buy a lot of organic food, but by no means EVERYTHING organic. in fact, not even the majority of what i buy is organic. i try to follow the rule of thumb with produce—if i am going to eat the skin (or if there is no skin), i want organic. so things like apples, broccoli, berries, and cucumbers.. yeah, i try to go for organic. things that i peel like bananas, oranges, carrots, avocados and onions.. i don't care as much. i try to always buy organic poultry and meat. my eggs are always organic and cage-free.
i try to consult the dirty dozen and clean fifteen list, too.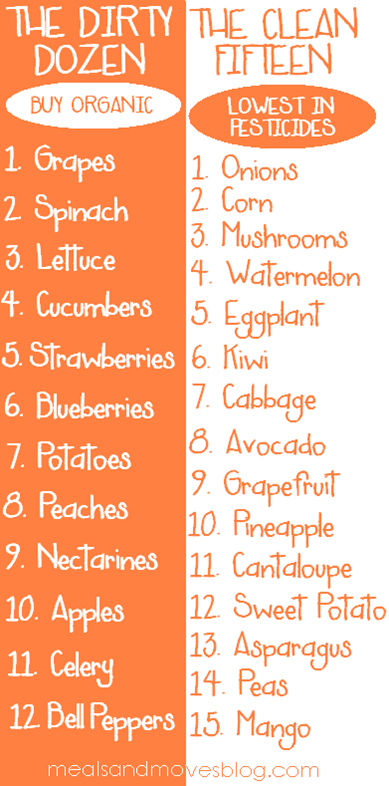 [pinit]
Q: Hey! I too am a snow lover…but choose to enjoy on two planks :) I was wondering if you have a ski conditioning workout you do? Any specific plan you would follow prior to the season?
A: yes! ski squats and thrusters are great for ski/snowboard conditioning. for a combo of the two, go try the GPP workout i made up, m&ms! just don't do this workout a few days before hitting the slopes, like i did. ouch.. my quads were already SO sore before snowboarding on sunday! haha.. whoops.
another great workout for conditioning is beaver mountain from GPP. it's AWESOME.
Q: How do you keep your relationship with Marshall alive, healthy, sexy, and full of passionate fun? This needs to be FULL blog post to answer this question.
A: sorry.. no full blog post for this answer. this was one of my first questions that came in, and i was initially going to devote a whole blog post to it. then i realized something—i have no idea how to keep a relationship alive, healthy, sexy, and full of passionate fun. i really don't.
i have been with marshall for five and a half years—two and a half of which we have been married. i know that it seems like our relationship is all sugar and spice and everything nice, but that's because i choose not to blog about my marriage in much depth. a big factor of this decision is because i respect my husband and he doesn't love all the intimate details of his life and our relationship to be posted online. while i am very extroverted, open, public, etc.. he is quite the opposite, believe it or not! what they say is true: opposites attract. for sure. he's a magnet and i am stuck to him.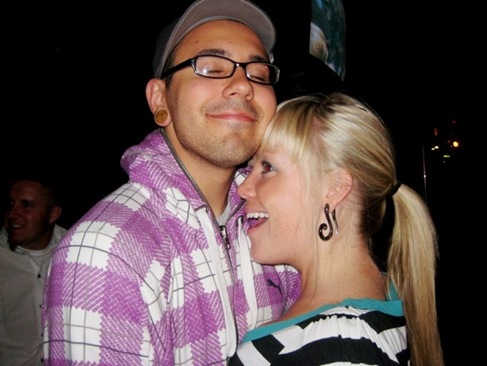 circa 2008
i will say this: marriage is harder than i expected. there have been bumps in the road and things have not always been "full of passionate fun", like the question suggests. we've had some hiccups and we recruited the help of a professional. i mean, at only a couple years into it, we are still new to this marriage thing. nobody has it all figured out, myself included. with that said, things are really, really, really great right now. yep, three "reallys"! i know there will be more bumps in the road ahead, but i also know i will be able to navigate through the ups and downs thanks to learning how to properly pass the rocky road we just did. don't be afraid to ask for outside help. you go to a professional for dental work or an annual physical to keep your body healthy, what makes you think you don't need a professional to help keep a relationship healthy?
side note: i freaking love marshall. he is my favorite and i am fortunate to have such a fantastic husband.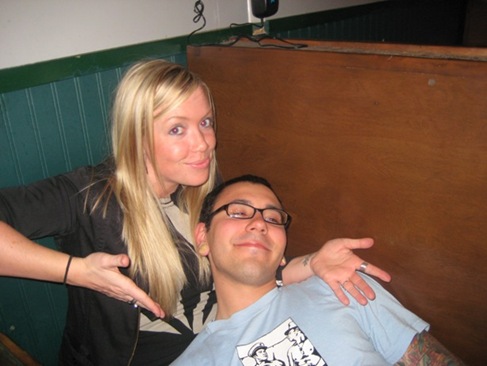 circa 2007
oh, and i think the fact that we don't yet have the stress of offspring helps us have more worry-free fun. not having the responsibility of children has definitely made it easier for us to keep our relationship healthy and fun. BUT if you have kids and want tips on how to have a healthy, sexy relationship.. go ask lindsay. homegirl is a pro.
Q: How did you learn to love yourself? It seems like you do, and I wondered if you had any tips for those of us who aren't quite there yet.
A: ah, another question that i really don't have the answer to! hard.
i was suicidal as a teenager. i hated myself. i hated the way i looked. i hated my lack of friends. i hated my life! i have great parents, specifically a great mom. she helped me through those tough years. she's the very, very best.
one thing comes to mind– i was raised LDS (mormon) and i feel like i was taught over and over in church and at home to love myself and love one another. while i am not actively LDS today, i believe those values made me who i am today. there was a dark area there for awhile, but i came out of it.
one day i just realized that there's only one me and i have one life.. so i better make the most of it. i made a lot of mistakes when i was younger. A LOT. i still make mistakes and a bad choice here and there.. but for the most part, i am trying to live my life and LOVE my life. there's no going back, so i try to love my life every day.. even if things suck. i count my blessings, i keep my chin up, and i constantly tell myself that things could be worse. THEY REALLY COULD.
if you are struggling with loving yourself, go read my post about being enough. because, guess what? you ARE enough.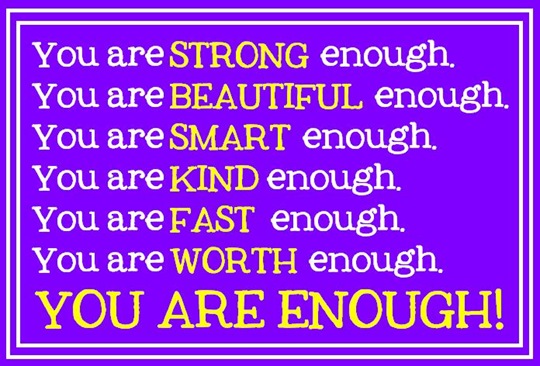 [pinit]
Q: Have you noticed a change in your metabolism as you've gotten older? (I'm allowed to ask that because I'm one year older than you!) Do you think weight lifting helps mitigate this?
A: YES. it sucks. i think that weight lifting FOR SURE helps, because the more muscle you possess, the more calories you burn in a state of rest. build that muscle and reap the benefits! aside from that, i would just sadly have to say that you have to watch what you eat a little closer. gone are the days of carelessly eating calorie-laden meals and drinking booze every single weekday. sigh.. such is life, right?
Q: Your dogs are so sweet! I am thinking of looking for a dog at a shelter. Do you have any advice for selecting a puppy?
A: awww i love my dogs, they are sweet! thanks for saying so. i think it's great you want to rescue a pup! unfortunately i don't have any experience with picking out a shelter dog. penny and randy both came from breeders as did my first dog, mable. i know, i know, i should have rescued dogs to begin with. i honestly didn't realize the importance of it back in the day. my next pup will be a rescue, that's for sure.
i will say this: make sure your potential pup is checked out by a trustworthy vet and that you have a test-run with your family. my sister, marisa, recently rescued a pup. they have been wanting a dog for awhile, but some dogs just don't mesh well with certain families. her family has allergies and also not a lot of time for potty training. it took awhile to find the perfect pup for their family, but they finally found ollie after some trial and error. i am so happy they ended up with a dog they now consider family. he's super sweet—i can't wait to meet him!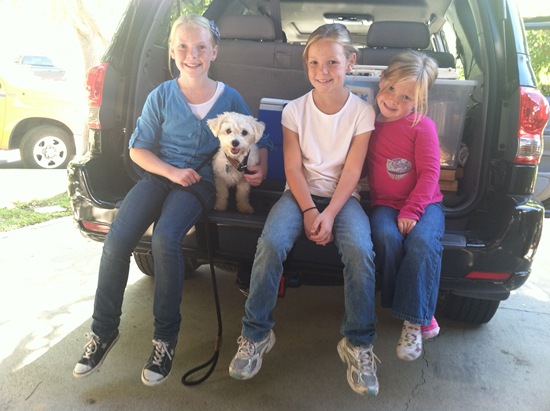 that's all for today! i will tackle another batch of questions soon. promise.
enjoy your day! and don't forget to enter the sunglasses giveaway!
xo. janetha g.