well hello there! pretty sure I am typing to crickets, at this point.. but here I am. ready to ramble. it's a new year, and I have a new goal to post twice a month on meals & moves. probably not so much about meals and moves, but more about everything in between. about life itself. and this and that. and maybe even the other. who knows, might not have time.. we shall see.
anyway, if you are reading.. hi! happy flipping new year! 2017 was very good to my little fam and life is great. we are so excited to see what 2018 has in store, I am sure there are many adventures to be had.
so since there is no point it trying to pick up where I left off- I literally have no idea where that may have been- I am just going to dive right in.
fox is almost three and a half and is loving the preschool life. he goes twice a week and it's his favorite. he loves to sing, read, say his ABCs forward and backward, dance, and work. cleaning, yard work, you name it.. he likes to help out when and where he can. he got a pint-sized cleaning kit for christmas and you'd think it was the best thing ever. he's such a good little dude.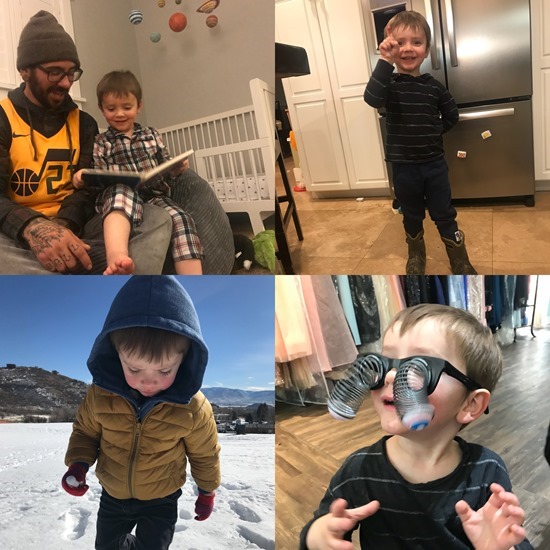 stella is just over 15 months and is a full blown toddler now. not sure where my baby went, it happened in the blink of an eye. she has 5-10 words under her belt, her favorite one being, "shoes". the lady is obsessed with shoes. she brings everyone their shoes to put on. she loves to have us put her own shoes or boots on her first thing in the morning. she's crazy about 'em. she's such a sweet bug and always quick to give kisses. such a joy.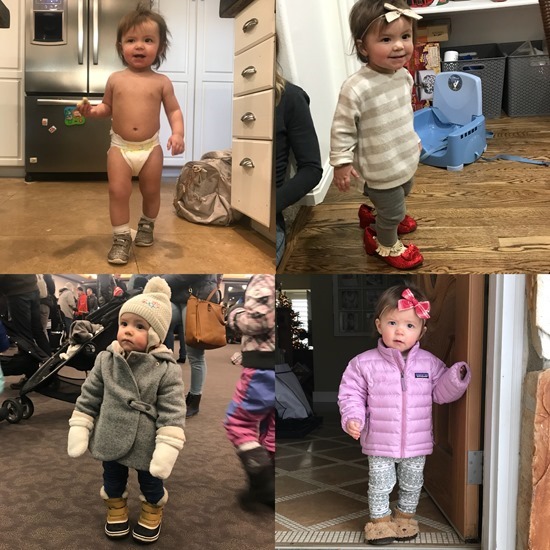 marsh and I are still plugging away at our day jobs, which is going really well. we love the company we work for and can't complain a single bit. we try to do a lot as a family on our days off or down time, and actually managed to pack a ton of good times in between october and december. allllll the festive things, I tell ya. it was great.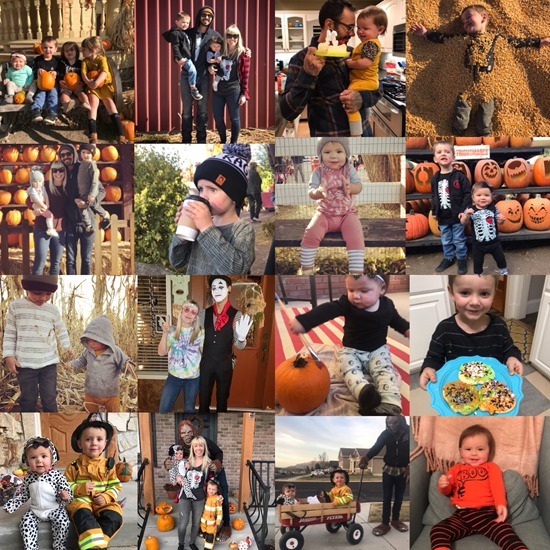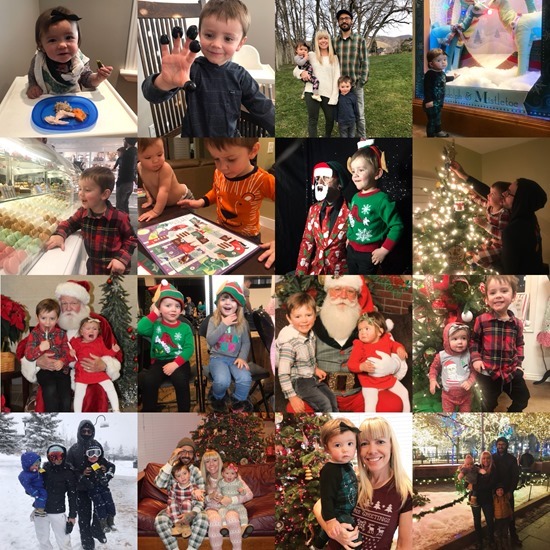 as far as moves go, I am back to exercising. I started working out at orange theory fitness in july. I have an 8-times-a-month pass which means I get there twice a week. I have consistently made it there and am happy to say I've accomplished all 8 classes every month since I started. a couple of months I even went 9 times, but I had to pay for that extra class and it was something like $20 and I decided I would rather stay home in bed rather than pay another 20 bucks, haha. but! I have to say 8 times a month has done wonders for me. the classes are an hour long and are unlike any type of workout I was doing. they are super intense and really get my heart rate up. the afterburn experienced after each class is awesome, I can seriously tell my metabolism is revved up after going. even twice a week is enough for me to notice a difference in my fitness, and it's nice to basically be back to where I once was. I would say I have a lot less muscle, but endurance-wise, I am pretty close to where I was back in 2013, pre-babies. I actually kind of like that it's not a ton of heavy lifting. I was doing a LOT of that back in the day, and this type of workout is a nice change. and it seems very effective, so that's great. I have had to pull myself out of bed much earlier than I would like to, but the fact that you still pay if you don't show up to a class you signed up for really helps in the motivation department!
meals are going well. about a month and a half ago I started being more conscious of what I was eating. that was also around the time that I stopped breast feeding, and I realized couldn't eat the world anymore – ha. and then, for about the past month, I have been in a marco polo group with some friends where we are focusing on eating more body-for-life style. it was actually nice to have some accountability over the holidays. obviously we all still enjoyed the fun food the holidays bring, just didn't go absolutely crazy. I think starting monday, another group of us will be a little more serious about body-for-life style eating. at least until I head to costa rica- cannot wait for that upcoming trip!
I made a way tasty stuffed bell pepper soup this week. stella even loved it and she's kind of picky on the food front! it is super simple. here is the recipe.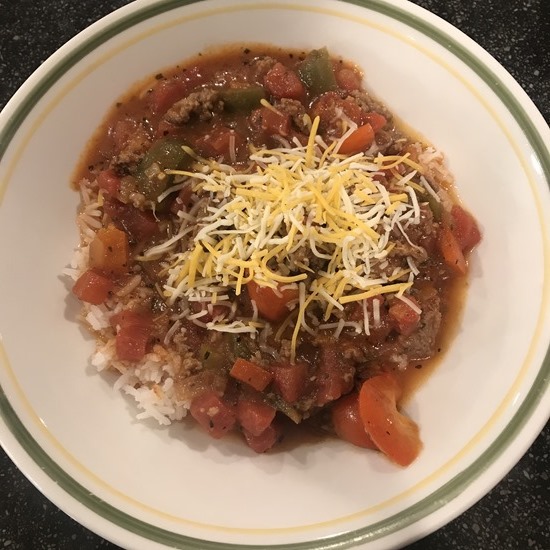 ingredients:
1 lb lean ground beef
1 medium onion, diced
1 red bell pepper, diced
1 green bell pepper, diced
2 cloves minced garlic
1 14.5 oz can beef broth
2 14.5 oz cans petite diced tomatoes
1 14.5 oz can tomato sauce
1 tb dried oregano
1 tb dried basil
1 tsp each salt & pepper
1 cup rice
cheese for garnish
directions:
heat a large saucepan with some olive oil, brown ground beef and half the onion. drain and set aside.
heat a little more oil in the saucepan and add remaining onion and peppers. sauté for a few minutes. add garlic and sauté for another minute or two.
add broth, tomatoes, tomato sauce, seasonings, and ground beef. bring to a boil then turn down and let simmer.
meanwhile, cook rice separately.
serve a portion of the soup over top a serving of rice. garnish with cheese and enjoy!
this made enough for dinner for two nights, and it was even better the next day!
I am participating in a facebook group that is 40 bags in 40 days. each day, we have an area of the house to clean out and the goal is to have a bag of stuff to throw away and/or donate. whether it be a grocery size bag, ziplock bag, or garbage bag… the goal is to just PURGE. so far, so good. this week we did junk drawers, fridge and freezer, coat closet, media stand, linen closet, and tupperware. I am loving the motivation to get things tidied up, a little at a time!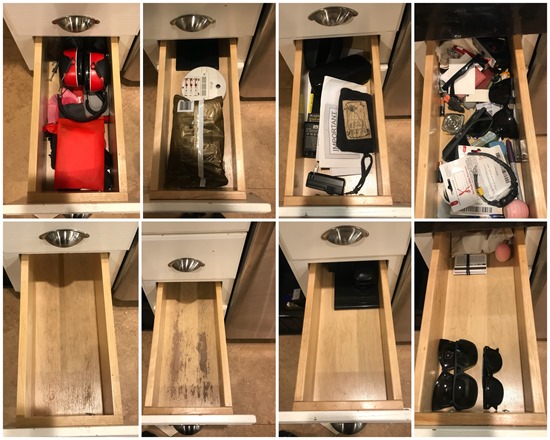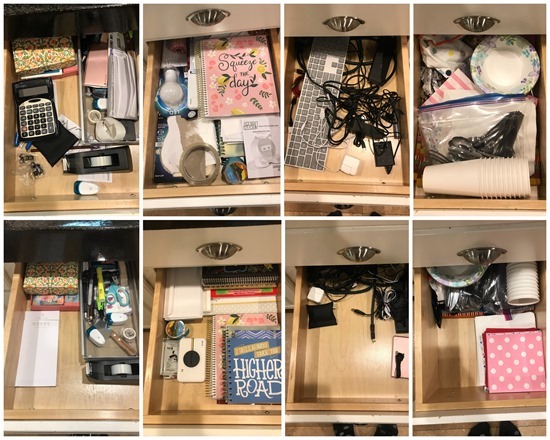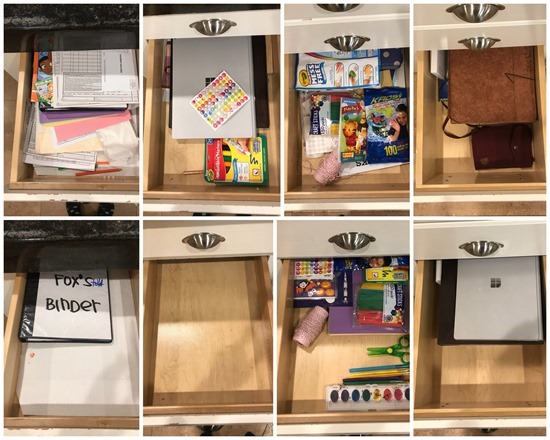 I am so excited! my 365-day chatbooks just came.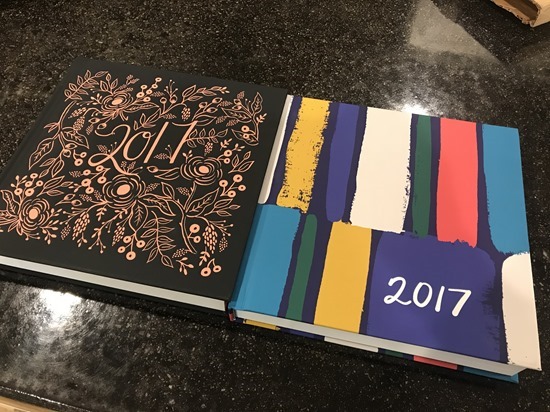 I have a separate instagram where I posted one photo of each kiddo that I took each day in 2017. at the end of the year, I printed a book for each of them. I did an 8×8 hardbound book through chatbooks, at they both turned out so nice! I am excited to have them and for the kids to have them when they are old and grown. it's so fun to flip through the pages and see how much they changed in 2017.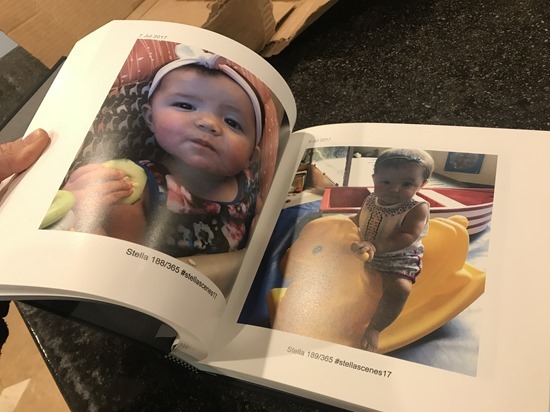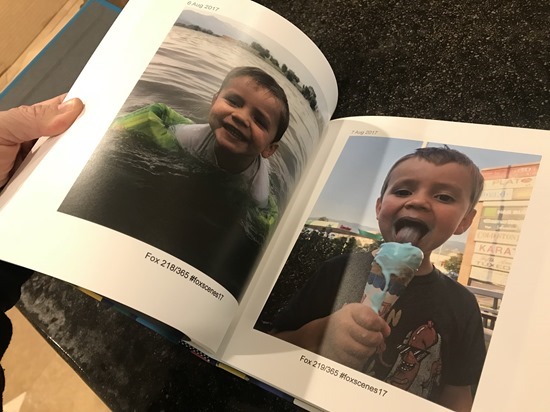 I am going to do it again this year.. and for as many years as I can! I think I also want to start doing regular chatbooks, since I do zero form of scrapbooking. I still am working on putting together and printing both of their monthly letters I wrote from the first years of their lives. it's a work in progress!
well, truth be told, this blog post is short but it took over four days for me to find time to type it, haha. life is busy. life is good. I will try to check in here more often. my goal is to get two or three posts in each month. I really enjoy blogging, I just don't have time to do it like I used to!
happy new year!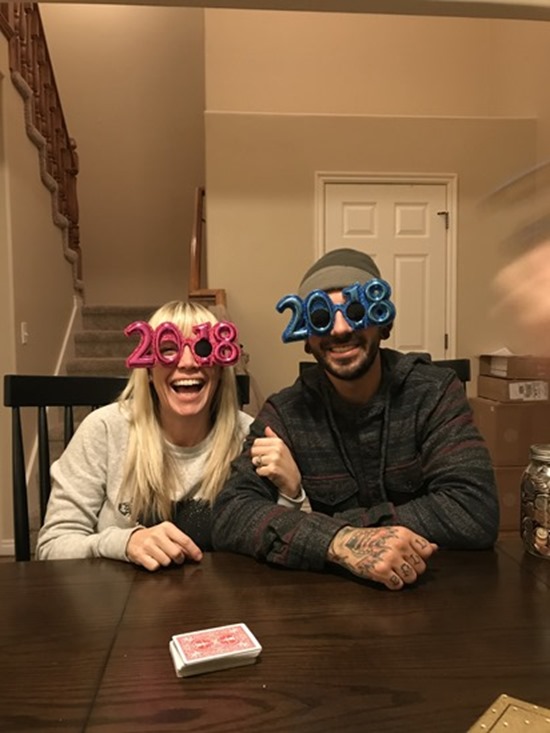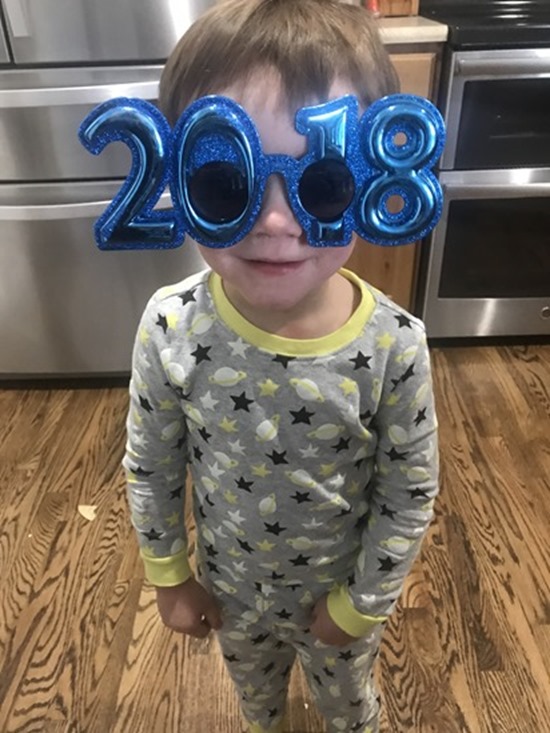 Qs~
1. do you have any goals for 2018?
2. any fun trips coming up?
xo. janetha g.

{ Comments on this entry are closed }