protein oatmeal.
protein oatmeal is a great way to get a balanced meal in one bowl. the added protein not only tastes great, it will help keep you full for hours!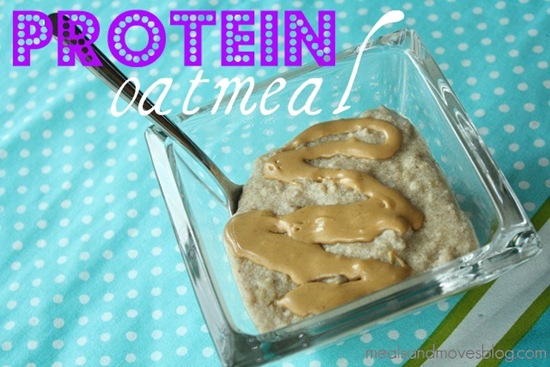 i have experimented with several kinds of protein powder, and i have found that the best kinds to use are anything except 100% whey. 100% whey CAN be used, but it may clump up and cause the oatmeal to have an undesirable texture. currently, my favorite protein powder to use for protein oatmeal is syntha-6 vanilla made by BSN.
i like using vanilla protein powder (although in the photos below i did use chocolate) because it creates a blank canvas and you can flavor your oats. for example:
add 1 T cocoa powder to make chocolate
add 1/2 tsp extract to make whatever flavor extract: vanilla, almond, maple, orange, hazelnut, lemon, etc
you can also add various toppings after cooking the oats to change the flavor profile and up the nutritional stats. some ideas:
nut or seed butter
ground flax seed
jam or jelly
fresh fruit: bananas, blueberries, strawberries, etc
chopped nuts
you can check out the photos below for some of these combos!
now, here is the recipe and method.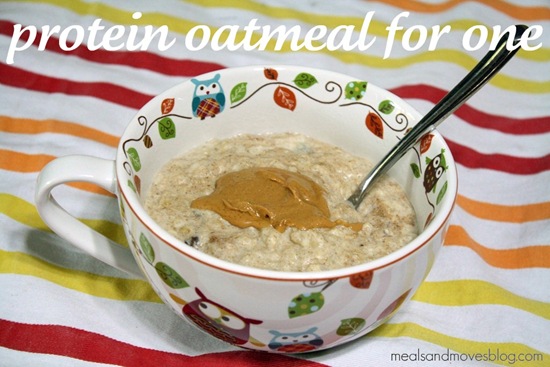 nutrition stats before stir ins and/or toppings: 300 calories, 8g fat, 31g carbs, 27g protein
ingredients:
1/3 cup old fashioned rolled oats
1 cup water
1 serving (scoop) vanilla protein powder (stats were calculated using BSN synta-6 brand)
optional: cinnamon, cocoa powder, vanilla extract (or other extracts), sweetener (although protein powder is pretty sweet as it is)
optional toppings.. some ideas: peanut butter, blueberries, ground flax, bananas, chia seeds.. possibilities are endless!
directions:
1. combine oats and water in saucepan and boil over low/medium heat for about 20 minutes. it is all about the slow and low method.
2. when all the water has soaked up into the oats, you are ready to start stirring things in!
3. add your protein powder (chocolate shown here), cinnamon, and/or extracts. you can also add sweetener, but the protein powder adds enough sweet for me.
4. stir, stir, stir. real fast and vigorous.or use a whisk.. and in that case, whisk, whisk, whisk.
5. turn off the burner and transfer oats to bowl. add toppings, if desired, and eat immediately.
here are a few of my favorite bowls.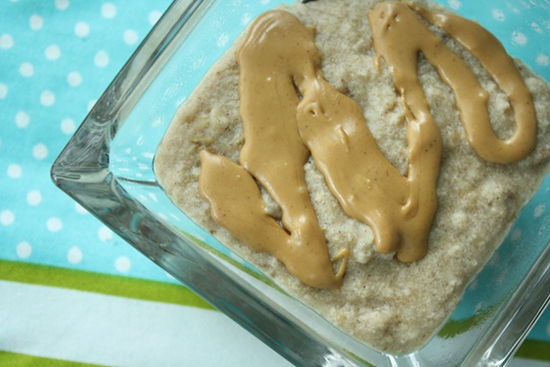 peanut butter + raspberry jam.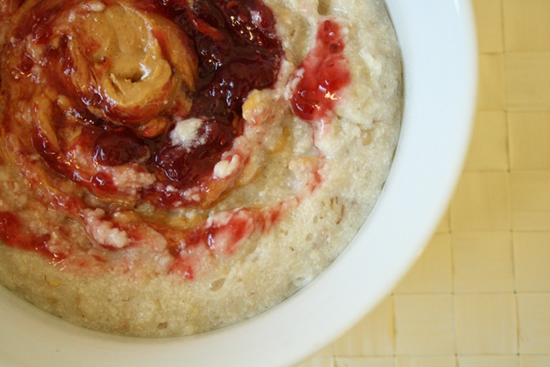 mighty maple peanut butter + blueberry flax.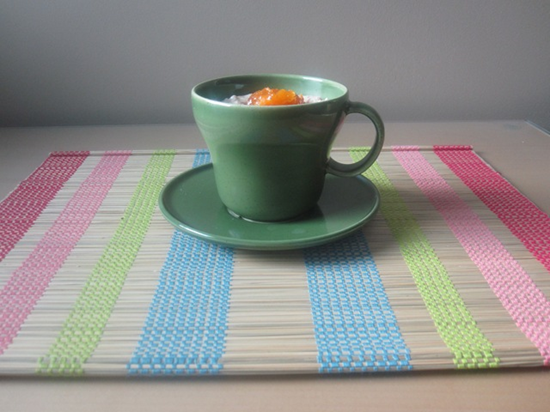 peanut butter + cinnamon + chia seeds.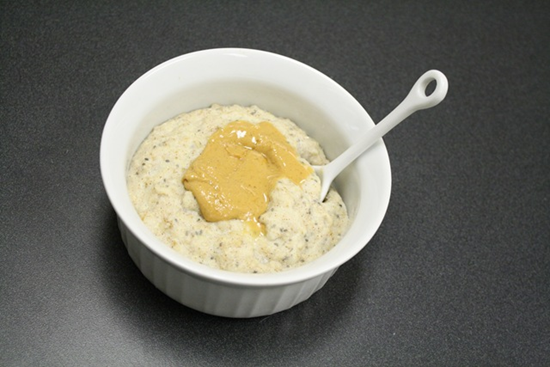 chocolate + mighty maple peanut butter.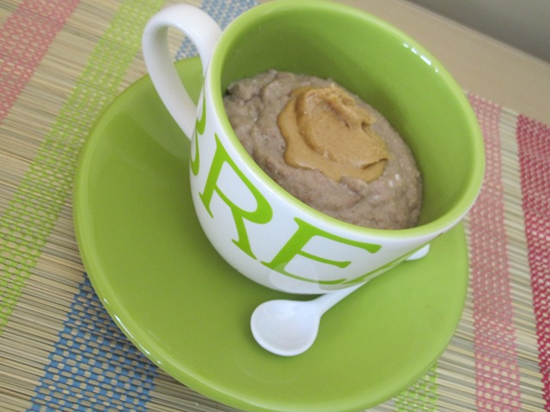 hope this has given you some breakfast ideas!
xo. janetha g.