hi there. or is it hi, there? sometimes i am just not sure.
i have many, many different posts pending at the moment. some are almost completely typed, others just have the photographs ready and waiting to be made into a post, and then there are those which are only laid out in my brain. but today, i am mentally exhausted, and have decided to just be random. on a thursday. because i like repeating things i have done in the past.
1. i made kerryne's banana peach muffins the other day! mine turned out nothing like hers. i don't know why. mine were good, but hers were GREAT. i think my bananas were too wet.. or my baking powder was bad.. or something.. what do i know? BUT.. i wanted to let you guys know she posted the recipe. clicky click.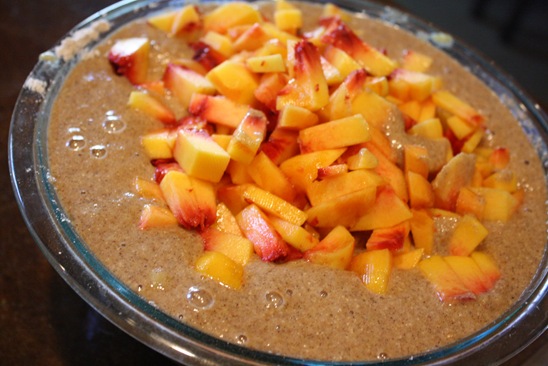 2. speaking of failing in the kitchen, i tried my hand at risotto last night. my first time ever. i have had the ingredients to make kristin's roasted corn risotto for nearly two weeks now. yesterday, i was going to make it happen. i followed her recipe to a T—but i think i used the wrong kind of pan. mine was a deep, 12-inch pan, but i think i should have used a pot. in fact i know i should have, after consulting google numerous times during the TWO HOURS i was trying to make it cook. and then it never did. womp, womp. we had ice cream for dinner instead. you think i'm joking or just being "cute".. no, i am not. i ate a few cups of the good stuff for dinner. and, yes, it was real good. who cares if a serving size is only half a cup? that's just a suggestion. and maybe i should fail at dinner more often?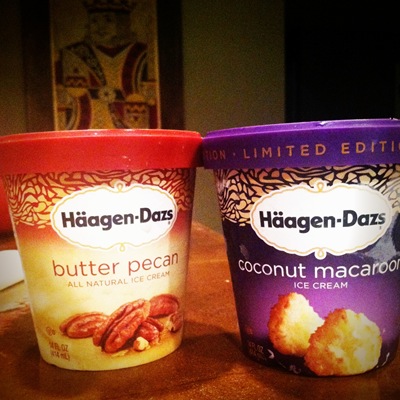 3. i had no idea that two single movements could be so challenging. yesterday's workout, specter, was very hard for me—both physically and mentally. the workout was 20 power squat cleans+1 burpee, then 19 power squat cleans+2 burpees, and so on until you reach 1 power squat clean+1 burpee. i did this workout back in april with a lighter weight (25# bar) and thought it was pretty challenging, but do-able. not hard by any means. yesterday i did it at the Rx weight (45#) and had a HELL OF A TIME finishing. it took every ounce in my being to do that damn workout. but i finished.. super stoked. took me 5 minutes longer than the first time around, but that was also 20 pounds lighter. i will take it as an accomplishment.
4. while i am talking about workouts, here's another nugget of random. i did my first double under on tuesday! in fact, i did three of them. no, not in a row.. but the point is i figured out the movement! my next step? figuring out to do more than one in a row.. ha. OH, and for those who are wondering, a double under is when the jump rope passes under your feet twice in one jump. sounds easy, but it's not. try it. you will whip yourself with the jump rope and feel like a fool. or maybe that's just me…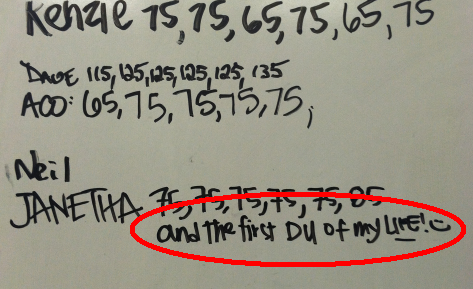 5. okay, okay.. one more fitness tidbit. this morning i was doing twist punches with a band. whelp, i am one fierce female, because i snapped the band. luckily it was enclosed in fabric, so the rubber didn't get me.. but it did scare the bejeezies outta me! my workout buddy, david, turned me into a verb and suggested that when you break a piece of gym equipment, you can say you "janetha-ed" it. ha.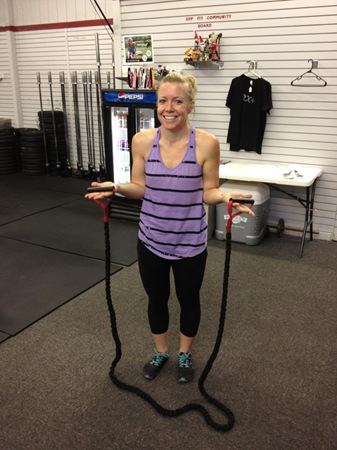 6.  i forgot to pick a winner for the case of 16 oz chobanis! i will pick now. #76, helen. you win! send me your deets.
7. i am going to the utah state fair tonight! i go every year, without fail. well, except for that year i lived in london. i absolutely looooove the fair. the commercial buildings, the fatty food, the bright lights, the animals, and.. best of all.. the big yellow slide. i will never be too old for that thing.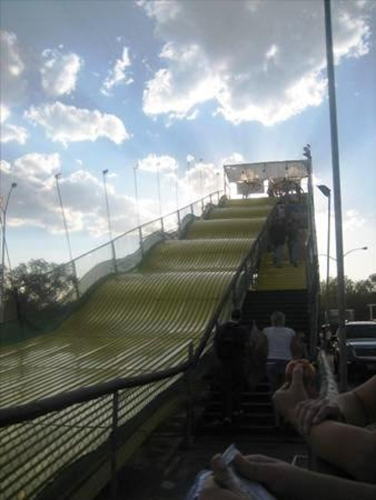 8. this made me laugh.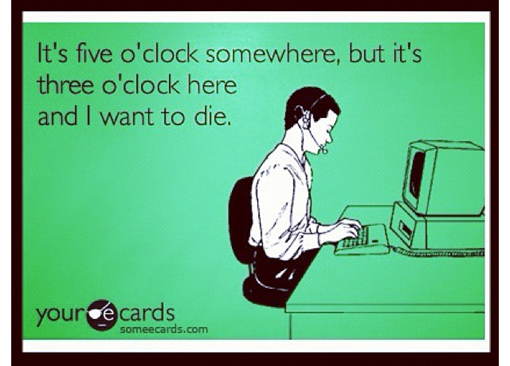 9. so did this.. because that's totally me. to a T.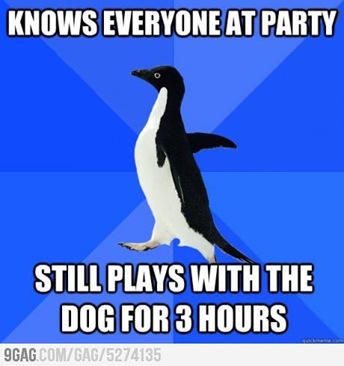 10. did you know popchips came out with tortilla chips?! i didn't, until i saw them at the store the other day and snatched them up immediately. i can't wait to try the other kinds—ranch and nacho cheese. i am thinking they are trying to be a healthier version of doritos, yeah? i'll take it.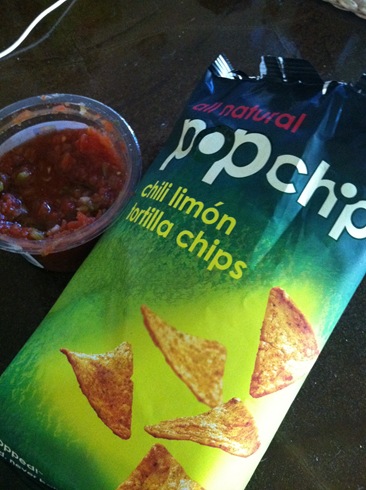 11. i have recently fallen in love with this salsa. IT IS SO GOOD! it's the generic brand from whole foods, and, booooyyyy is it tasty. buy it, if you can.
12. okay, one more food product i have found and love. well, two.. YUM and YUM.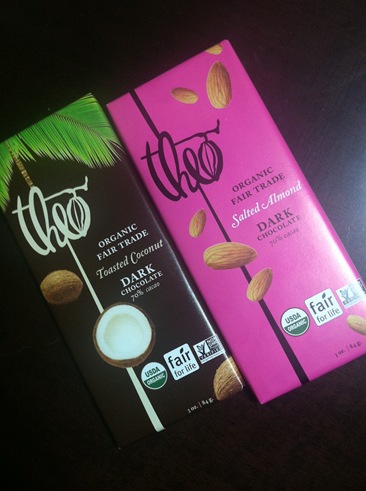 13. i just bought this tank off etsy. i dig it. and, yeah, i am super sore today. stronger tomorrow, right?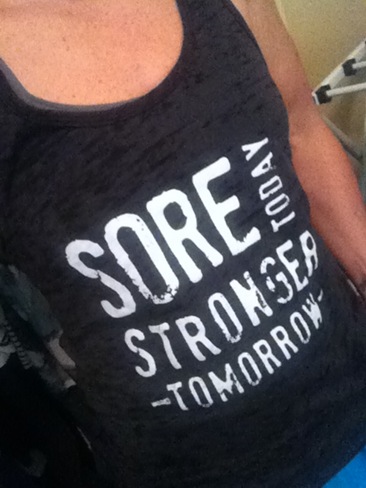 14. want to read something that will make you think twice about appearances? mainly your own? you should really read this. REALLY. it's good stuff. and it's short and sweet, so take the time to check out meg's words.
15. as i was going through my photos to send myself some of the pictures for the random bits above, i came across this gem that i totally forgot about. it happened when i was putting a tray of the banana peach muffins into my oven and something totally horrible happened and they ended up splattered on the oven door. don't ask how exactly it happened… i am not quite sure. but clearly i am a mess. shit. ice cream for dinner, it is!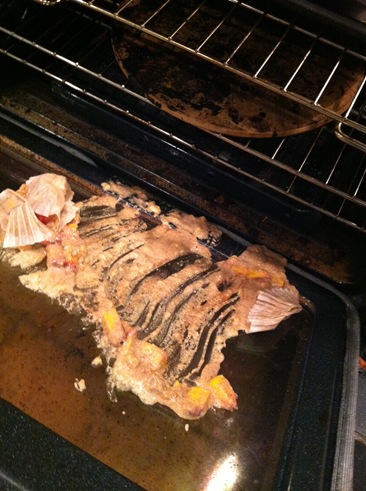 Qs~
1. what was your last kitchen fail?
2. any delicious new food finds to share with the class?
3. if neither of those questions appeal to you.. then, please, tell me something random. anything goes.
xo. janetha g.