heyo! how was your weekend? hopefully it was filled with fun! mine sure was.
as i mentioned, it was my first weekend since mid-april where i had nothing on the agenda. you KNOW that means sleeping in and eating out! i did plenty of both. oh, and guess what i did zero of? working out. i had good intentions to work out at least one of the two days this weekend, but the gym took a back seat to my bed, the pool, brunch, shopping, and a puppy playdate. such is life! guess what else took a back seat to all that fun stuff? my laundry. but i never had any good intentions to do it.. do i ever? ha.
anyway, the weekend was fun and life is good. today was another typical monday filled with meetings all morning! i actually didn't get around to eating breakfast until 11 AM which was painful for my empty belly. once i did get around to it, i made 3 egg whites + 1 whole egg over medium and some ezekiel toast. no photo because i am sure you can use your imagination.
this has been my breakfast every weekday since april! i haven't been blogging about my meals very much (or blogging much at all, period) but i have been meaning to tell you guys that my eats have been a lot cleaner since april. sure, i still eat out all the time and splurge at this event or that party.. but my day-to-day weekday eats have been on the straight and narrow for a few months now and i am pretty proud about it. i will have to do a full day of eats post soon!
anyway.. i get off work at 3 o'clock on mondays (because i go in early for my meeting marathon) so when it was quittin' time i stepped out into the scorching sun and got just a little bit melty. the high today was ONE HUNDRED DEGREES. yuck. i love summer but 100 is pushin' it past the limit of summer love!
what's worse is that today's workout had lots of running in it.. i already hate running, so running in 100 degree heat is just icing on the cake. by the way, i hate icing. i usually go to the 5 o'clock class on mondays but i opted to crawl into my cool bed and lay around for awhile… but then i came to my senses and realized i should probably work out since i hadn't since friday. SOOO.. i reluctantly went to the 6:30 class.  i managed to power through the 800m runs even though it was hot and i was miserable.. i know i can do hard things! i ended up with 4 rounds + 400m of the workout: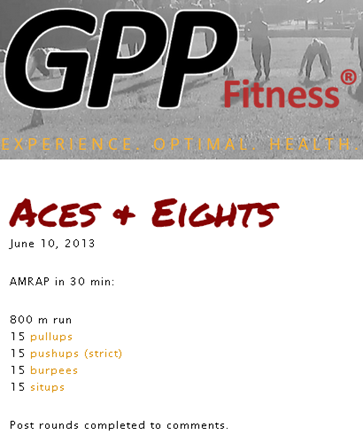 DONE.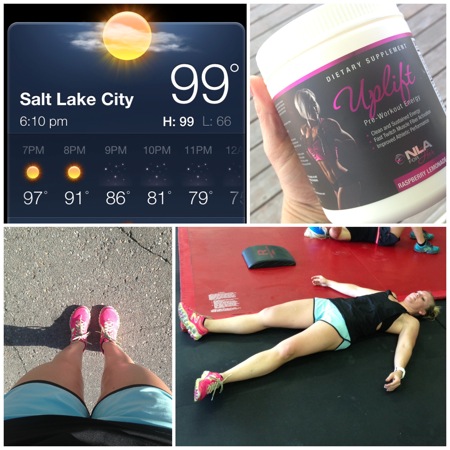 oh, and PS, i have been using a pre-workout drink by NLA for her called "uplift". i LOVE it. i actually love the whole line (there is a protein powder and a metabolic booster and aminos) and will be reviewing it soon!
i came home and the last thing i wanted to do was eat something hot, so i opted to make cool & crisp greek salads for dinner!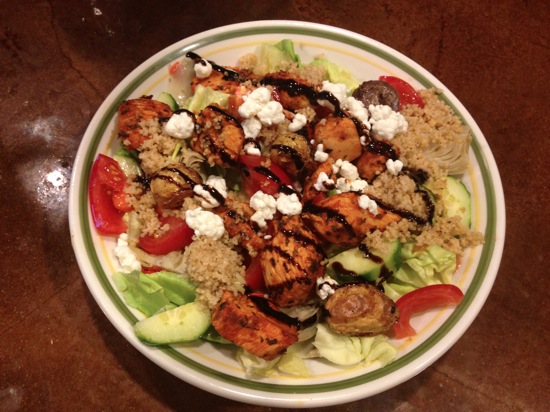 the meal came together pretty quickly. greek salads are always a hit at our house!
so, about the title.. app happy! i have an iphone and marshall will tell you that i am always on it. yep.. guilty as charged..
i thought i would share some of my favorite apps with you today. i have done this once before, so make sure you check out the first installment that includes instagram, list, camera+, whole foods market recipes, and diptic.
here are four MORE apps i love and use daily.
snapchat cost: free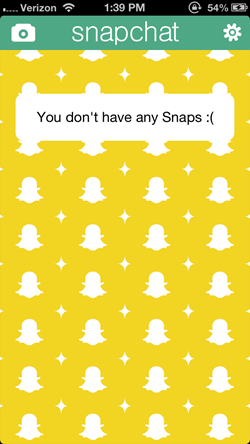 snapchat is by far my favorite app of the moment! it's a quick and easy way to send photos and short videos to friends. the photos—or "snaps"—only appear to the recipient for a short time. first you snap a photo (or hold down the button to film a video for up to 10 seconds).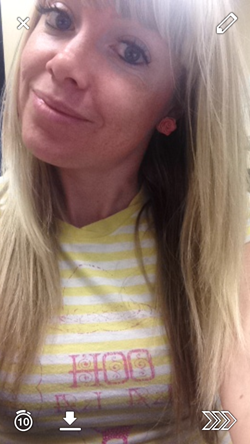 then are able to select how long you want the recipient to view the photo. i have mine set to 10 seconds (the longest) by default.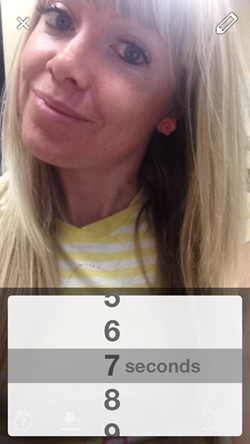 for fun, you can draw or add text to your photos!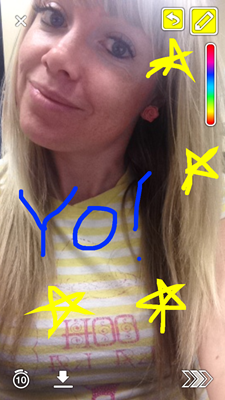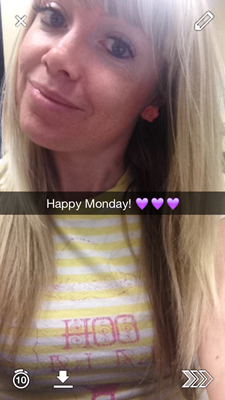 once you are ready to send your snap, you select from your list of friends. you can send to multiple people at once or just to one person.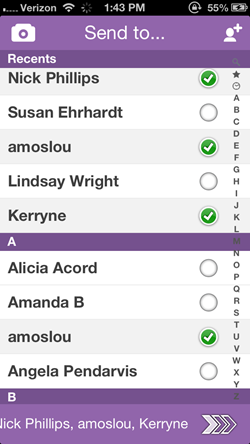 once you send your snaps out, the will be listed as "delivered" or "opened". the recipient can open the snap and view it for however long you set the timer for. once the time is up, that snap is gone forever! unless, of course, they take a screenshot of your snap! but, don't worry, you will be notified if they did this.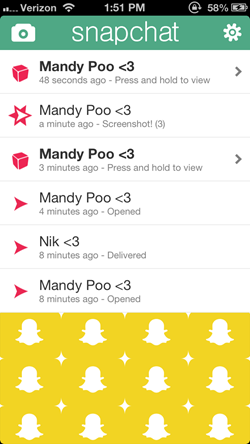 when you receive a snap, it will let you know and you just select on the snap (in bold) to view it.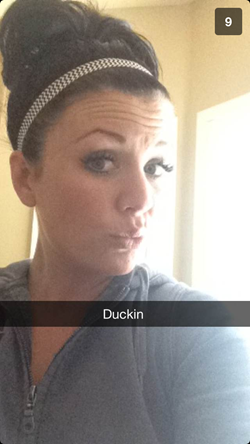 i send snaps back and forth with marshall, my mom, and my friends all day long! we snap all sorts of things from our food to our pets to the latest cute thing at target to…  well, you get the point. and, as evidenced above, we send duck faces back and forth as a joke!
if you have or get snapchat, add me! my username—> janeeetha.
timehop cost: free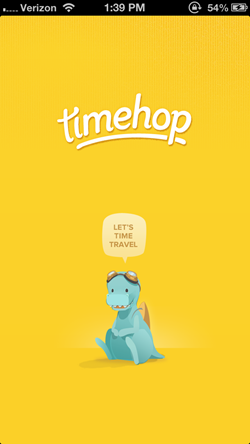 this is my FAVORITE app to look at every morning! timehop accessed your facebook, instagram, twitter, and even your phone's camera roll and then tells you all the stuff you posted and took pictures of that exact day in history. so, for example.. a on june 10th i posted the following 1 year ago and 2 years ago: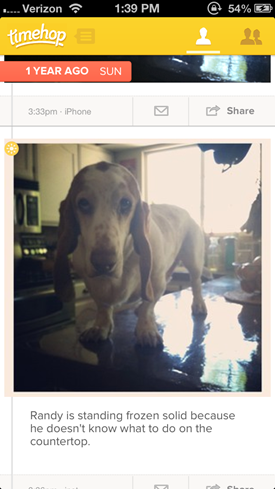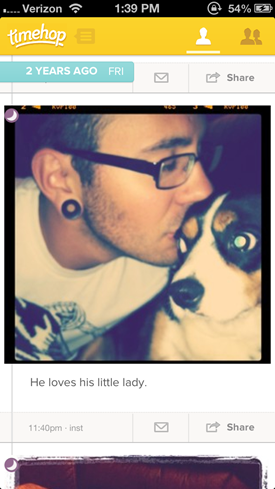 it will also tell you whatever tweets you published as well as facebook status updates and, like i said, even photos you took with your phone but didn't publish anywhere. it's pretty cool and fun to take a trip back in time! you gotta get this! note: i think you HAVE to have facebook to use it.. you login with facebook and then link your twitter and instagram accounts afterward.
ruzzle cost: free OR $2.99 for ad-free version
not much to explain here.. this is just like boggle and you play against your friends or random opponents. boggle is my FAVORITE game of all time, so i am hooked on ruzzle! if you want to play, add me—> janetha22.
instasize cost: free with optional add-ons (see here)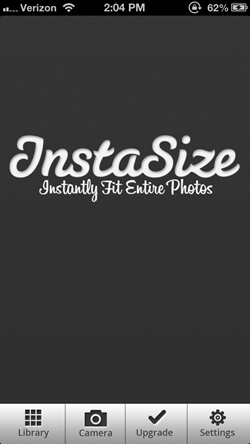 so awhile back, instagram had an update that made it so you had to crop your photo to be perfectly square. well, sometimes i want the whole photo! for example, i posted this photo of randy and marshall to my instagram yesterday: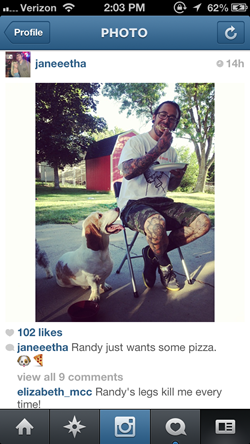 if i had cropped it to be a square, i would either cut off randy's cute feet or marshall's cute face. not acceptable. (clearly, because look at the comment on the photo regarding randy's feet!)
the solution is instasize! it lets you load your photo into the app and then open instagram from within the app. it then lets you post the entire photo to your instagram without cropping. you can select a black or white backdrop to fill the empty space. i always select white because that is the color of the background when scrolling in instagram is white, so it all just blends in when scrolling.
whelp, those are all my apps to share for tonight! i am off to a concert.. their name is inappropriate and my mom reads here, so i will just say i am going to these guys. ;)
Qs~ 1. smart phone users: what's your favorite app? 2. what is your favorite game of all time?
xo. janetha g.