guys, i am not gonna lie.. i am a tad ragey tonight! all i know is marshall and the pups aren't my biggest fan right now.. i am super grumpy and irritable.
i think–no, i know–the driving reason behind this was my absolutely awful treadmill mishap this morning. oh, boy, you guys are gonna laugh. but first, my workout. i met my friends kerryne and amanda at gold's this morning for a little circuit training. i hadn't worked out with them in weeks–no, months!–so i wanted to get together for a fun little sesh.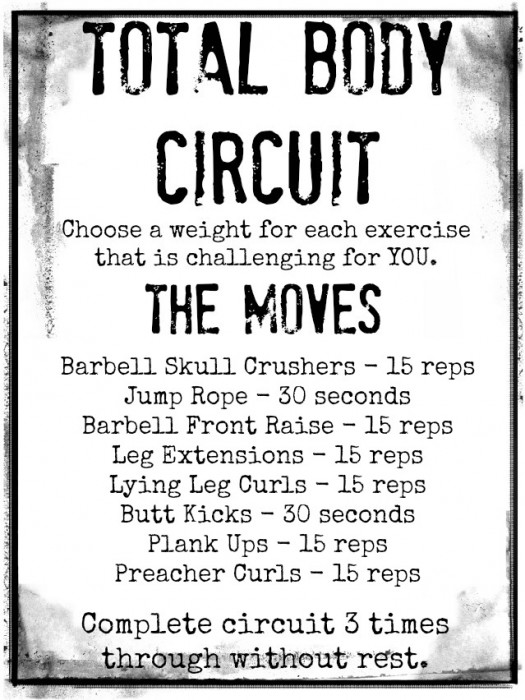 [pinit]
after the circuit work, kerryne and i headed to the treadmills for 15 minutes of sprints (30 seconds on, 30 seconds off.) we completed our first 30 seconds and then stepped off to the side for our 30 seconds off, and i had to tie my left shoe. i placed my foot up on the bar of the treadmill, tied it, and when i put my foot back down… it slipped between my treadmill and kerryne's treadmill! that started the shit storm that we shall refer to as the treadmill tragedy of 2013. because my foot was wedged between the treadmills, my whole body fell and my right knee was skidding against the treadmill belt (which was whizzing along at 8.5 MPH…) my body was somehow jumbled into a hot mess just perfectly enough for my left elbow to be skidding the treadmill belt along with my right knee.
i was down there for what seemed like an ETERNITY. kerryne was trying to help me up AND trying to stop my treadmill at the same time (and, mind you, HER treadmill was still going at 8.5 mph!) finally the guy to my right hit the emergency stop, i got myself up off the belt, and came to my senses. it was crazy! and, believe it or not, i wasn't really embarrassed. a few people told me they'd cry from embarrassment, but i was more bummed about how bad it hurt than anything else. i decided to call it quits and headed home to hit the shower.
the damage doesn't look too bad, but i assure you.. it hurts!
my elbow..
my knee..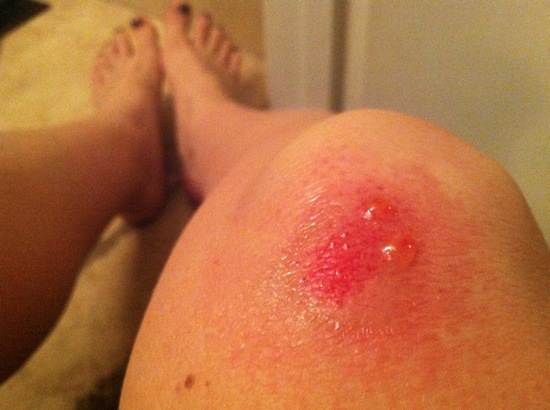 and a gnarly blood blister that somehow happened to appear after the mishap..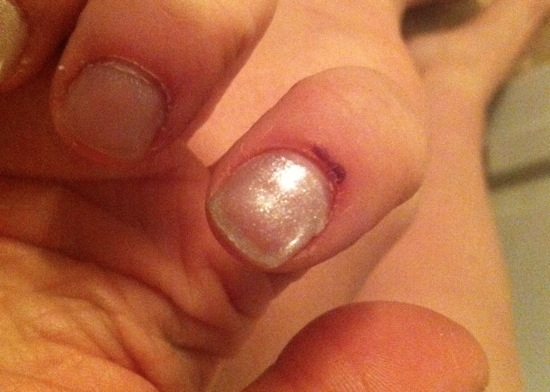 duh. i am an idiot! you guys can laugh at me, promise. i am laughing at myself and everyone i know has laughed at me all day. it's pretty ridiculous!
anyway, the whole day was spent being uncomfortable whenever i moved. (needless to say i didn't get anywhere NEAR my 10,000 steps on my fitbit!) the mishap caused me to be way irritable and grouchy. and, wouldn't you know it, when i am irritable, i think eating is a great idea. so i have been a food monster all day. aside from my main meals, random snacks have included a banana with peanut butter, rice cakes with sunflower seed butter, zillions of clementines, and i just polished off some of the best hummus ever (paired with carrots and celery.)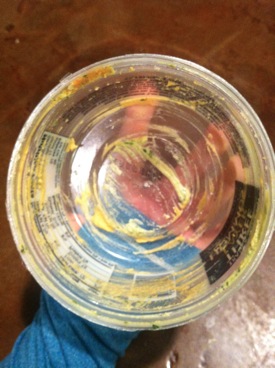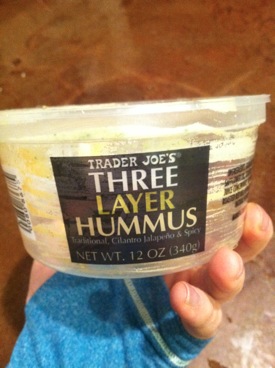 and.. whoops.. may have had a chunk of almond toffee while waiting for dinner to cook!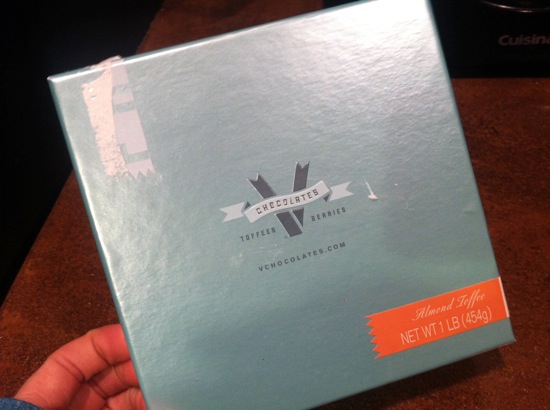 that stuff is delicious, melts in your mouth, and is still hanging around from christmas. luckily it's almost gone.. it's not doing me any favors in my optimal health challenge! (which, by the way, i will fill ya in on when i am not such a grump.)
like i said, dinner is cooking. it's 8:30 which is typical for us–we eat dinner late! the top two contenders for dinner: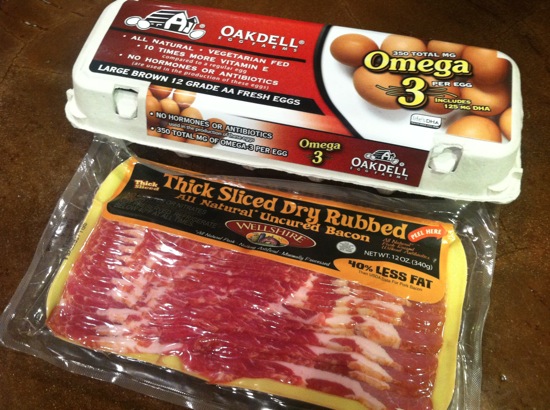 mmm.. bacon and eggs. we have been having this once a week for the past few months. i used to not be a huge bacon fan, i like it in things like salads or BLTs, but marshall has slowly converted me to eat it by itself and i'm hooked. this is our first time trying the 40% less fat version.. i am skeptical, but we will see if it stands up to our favorite: applegate farms sunday bacon. that kind is the best!
okay, i am gonna go make some over easy eggs and try to get some shut eye. hopefully i will wake up on the better side of the bed and have zero tragedies tomorrow!
Qs~
1. what is one of your most embarrassing moments?
2. what was your last injury–big or small?
xo. janetha g.