hello! thank you all for sharing the latest and greatest reasons you are proud of yourselves. the comments of yesterday's post were nothing short of amazing, inspiring, and fantastic. i loved molly's answer SO MUCH that i had to make an image quote for it: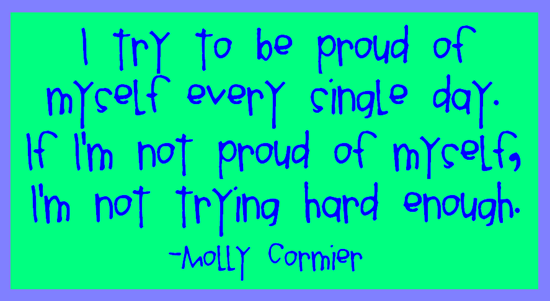 [pinit]
wow. thanks, molly! those are some powerful words. i made the image my desktop background so i can remember to always try my best and be my proudest. they say you are your own worst critic.. which i believe to be true.. but you also have the ability to be your own biggest fan. make it happen!
i also wanted to thank those of you who chimed in with vegan meal and snack ideas! nick is on day two of his 12 week plan i've designed.  i had him run a timed mile today after the GPP workout. every tuesday, i will have him run a mile and try to get faster each week.  he will also be completing a fitness test this week, again at 4 weeks, again at 8 weeks, and a final time at 12 weeks. if everything goes as planned, his fitness test numbers will improve each and every time!
one of the key factors in improving health is the way you choose to eat.  i gave nick a pretty thorough eating plan for the 12 weeks, but everyone craves variety.. so i am going to try to keep the ideas new and fresh as the weeks go by.  to help with this, i created a pinboard on pinterest for healthy vegan meal and snack ideas. i wish i had time to be his personal chef (or anybody's! i love cooking for others!) but that whole pesky job thing gets in the way.
because nick doesn't have a personal chef and he's not huge on cooking all the time, i wanted to have some simple, quick backup options for healthy snacking.  it's like the universe was on my side because i recently received a box chock-full of nutritious vegan snacks!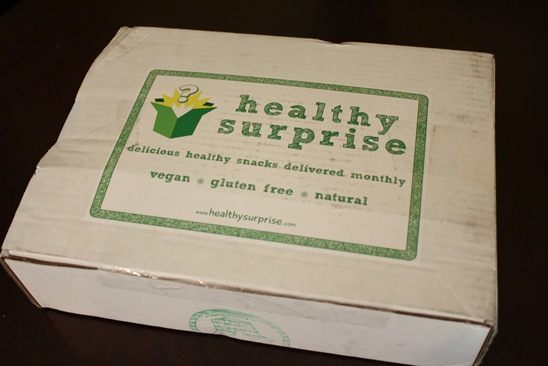 healthy surprise is a company that puts together snack boxes and ships them out monthly. i am a big fan of packages in general, but i love packages with tasty treats the most!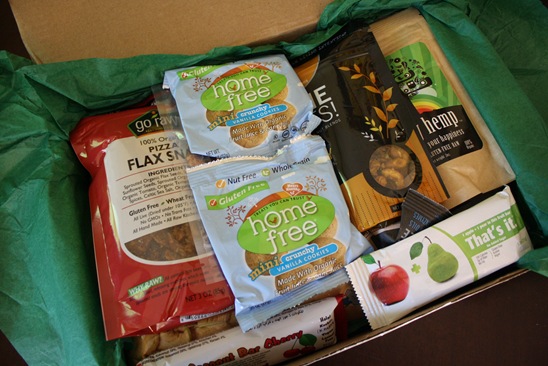 the shipment i received* from healthy surprise included so many fun items! they ranged from savory to sweet and they were all vegan and gluten free.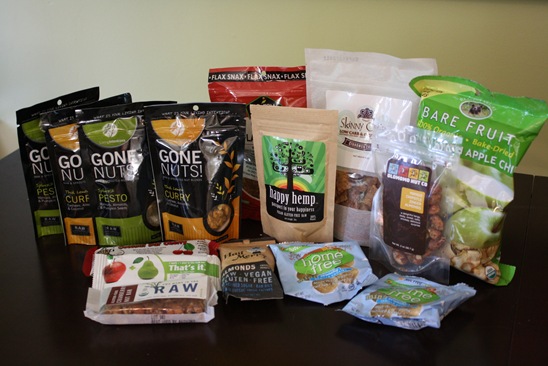 *i was given this product for review & compensation for my time. all opinions expressed are honest and are my own.
on the savory side: thai lemon curry and spinach pesto sprouted nut blends.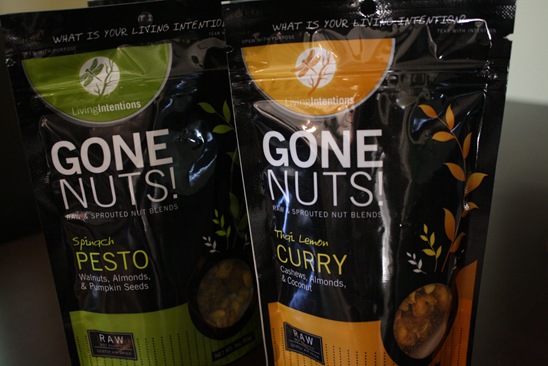 on the sweet side: a few different fruity & coconut bars and some vanilla almond cookies.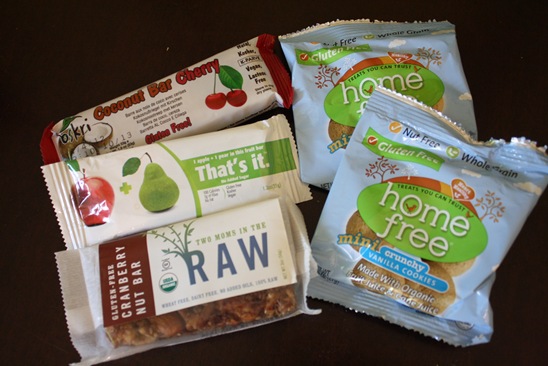 a little sweet, a little savory: vanilla maple almonds and mango chipotle almonds.
some chip action: pizza flax snacks (i have had these before and love them!), skinny crisps cinnamon chips, and bare fruit apple chips (again, i have had these and love!)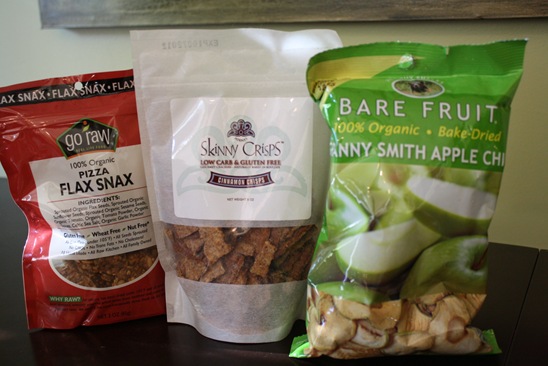 something i am most excited for is the happy hemp! it looks like it supports several things for a healthy body. plus it has a cute owl on the packaging. i am such a sucker!!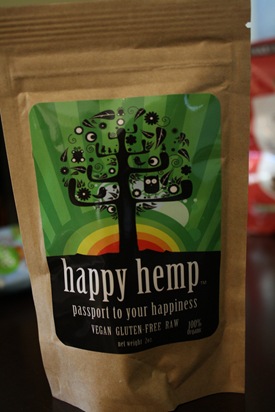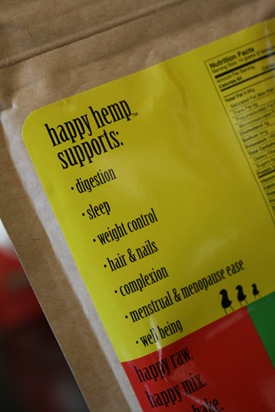 i immediately dug into the cinnamon crisps because i have come so close to buying these at whole foods time and time again but never actually did. i was eager to see what they tasted like!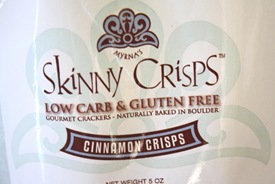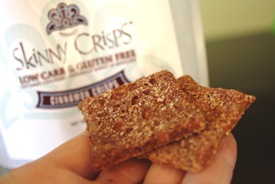 these reminded me of cinnamon toast crunch in cracker-form. they are excellent!
i am thrilled with the selection that came in my healthy surprise box. i definitely recommend this healthy delivery service to anyone who is looking to make healthier snack choices throughout the day. healthy surprise has taken all the guesswork out and made it simple to just grab something and go! plus, there is such a broad selection which makes finding new favorite products a breeze.
there are four different monthly options. the box i reviewed above is the "healthy" box. it contains 32-40 servings of snacks delivered each month (with free shipping) and is $66. this is ideal for 2-6 people.. but there are three other options available depending on your snacking needs!
the starter pack is ideal for 1-3 people and is $33 (with a $5 shipping fee.) this is probably what i'd do for my household since it's just me and marshall. since i received the bigger package for review, i have plenty of snacks to share with nick!
hmmm.. i wonder if i can convince my boss to order the SUPER pack each month for the office?! that would be so rad. and way better than the candy jar full of butterfingers and baby ruths…
anyway, if you are looking for a fast, easy snack pack option, healthy surprise is a great company. check them out!
here's some good news: healthy surprise has offered $5 off all purchases to you guys! just enter the code MEALSANDMOVES at checkout and bam! five bucks off your order.
in addition to the promo code, healthy surprise wants to give one of you a free starter package of healthy snacks.

to enter:
leave a comment telling me the last packaged snack you ate. mine was a cinnamon pecan simply bar yesterday! i love those things.
for additional entries (one each):
leave an additional comment below for each additional entry you did.
i will pick a random winner from the comments on friday.
you can also check healthy surprise out on facebook! no additional entries for that because it's against facebook's rules.. but you can at least go be their friend. they are super nice people.
in other news..
i am going to st. george and vegas this weekend! we are looking for some restaurant recommendations and i know you guys are always full of them. please leave your two cents if you have them!
walking is really hard for me today thanks to this workout last night followed by this workout this morning. i also ran a mile after the workout. i hope tomorrow's workout requires no lower body movement whatsoever.
tomorrow (june 20) is national VANILLA MILKSHAKE day! vanilla ice cream is my favorite! if you are trying to win the battle with sugar and sweets, then you could always opt for a very vanilla protein shake like i did last year! nutritious and delicious.
that's all she wrote!
xo. janetha g.