i love my little jessica. she turns 27 tomorrow! we celebrated tonight.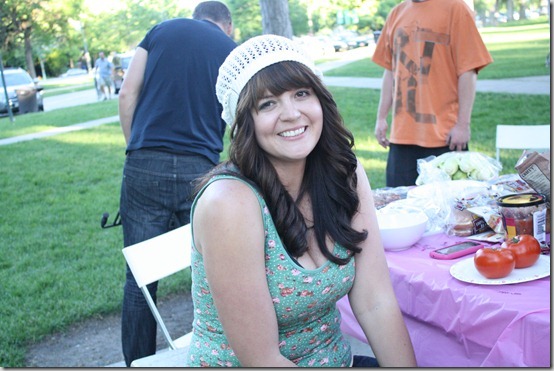 STUNNER.
before i get to the details, i will share a little about my day.

because i have to be to the office at 7 AM on mondays, i never have time to make breakfast beforehand. this usually doesn't matter since we go to the original pancake house for a meeting every monday.  WELL..
this morning was a little different than every other monday morning. my bosses (all 3 of them!) are out of town, so we didn't have our usual monday morning sales meeting pancake house. that means i was on my own for breakfast.  i ended up fixing something in my work's kitchen around 9 AM.
the return of protein oatmeal.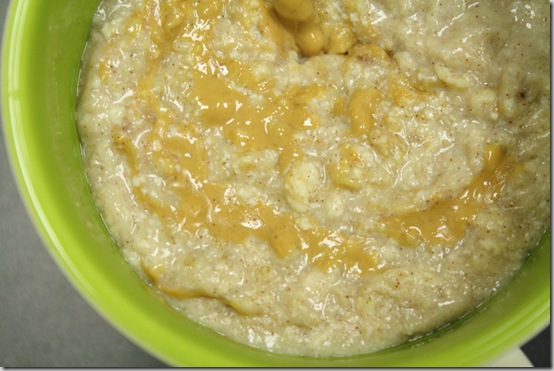 in the mix: 1/3 cup oats + 1 scoop vanilla protein powder + 1 TB peanut butter + generous shake of cinnamon.
it's been ages since i had protein oatmeal! i love it, but now that it is warm, i prefer protein shakes.  this was still delicious.  marshall brought me a huge coffee, too, which makes every monday better.  fact: coffee hand delivered by caring husbands is the best coffee in town.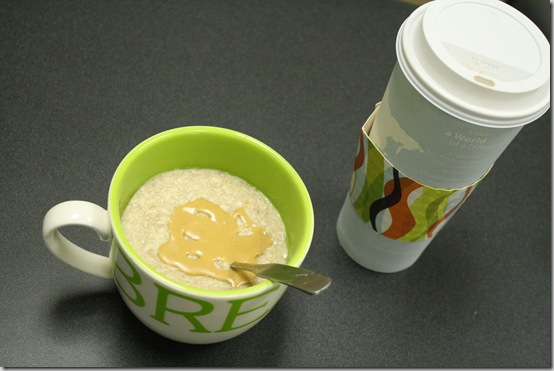 protein oatmeal is just as filling as it's always been.  i didn't eat lunch until after 1 o'clock.
bagel sandwich & celery + peanut butter.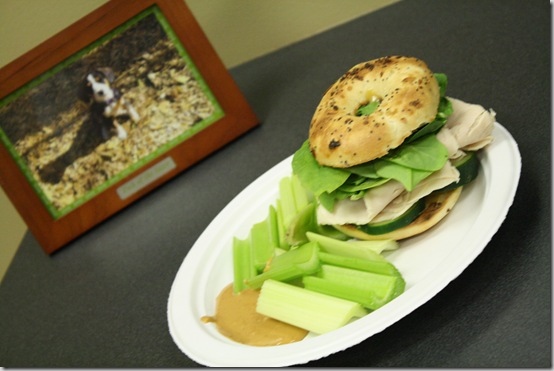 this was the last of my onion bagels! i decided to switch it up this week and bought mini pitas.. but i had to have one last bagel sandwich hurrah today.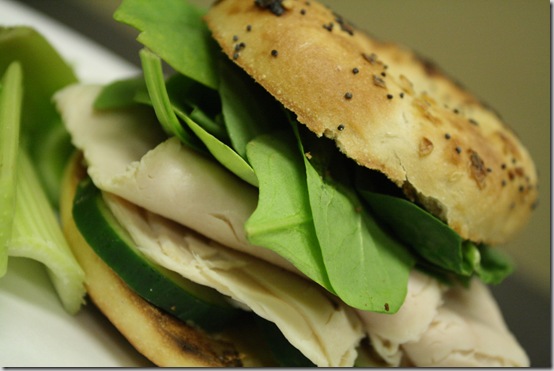 the bagel sandwich had spinach, turkey, cucumbers and spicy sweet mustard.
and on the side…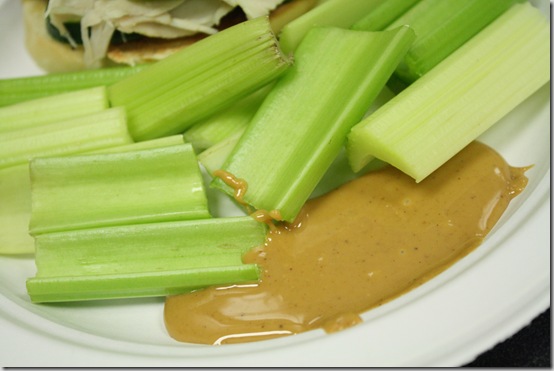 why do celery and PB pair so well? i dipped a cucumber slice in the PB and it was not nearly as good. i wonder what it is about the celery?
did you spy my penny bean in the photo above?  i love this shot.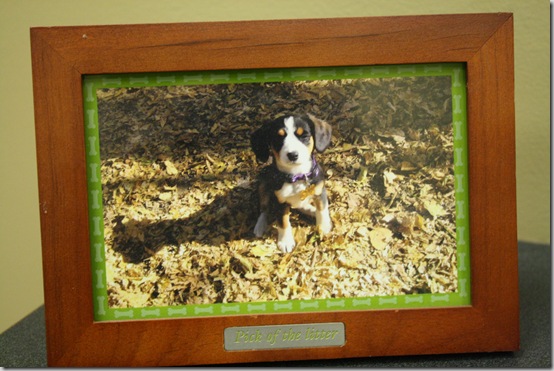 it was the first time we took her to the dog park. the frame reads, "pick of the litter."  she sure is.

well.. insanity is over. there was no time for yoga. i was at a loss as to what to do for my workout today! i decided to go with what i know works: a body for life style lower body workout.
because it is late and i am too tired to mess with tables, i will bulletpoint my workout:
1/2 mile warmup on treadmill @ 8 MPH
5 minutes of stretching to limber up
hamstrings.
stiff legged deadlifts

12 @ 40#

30 elbow to knee crunches on bosu

10 @ 50#

30 standing side crunches w/ 30# plate

8 @ 60#

30 elbow to knee crunches on bosu

6 @ 70#

30 standing side crunches w/ 30# plate

12 @ 50#

single leg dead lifts: 12 each leg @ 30#
calves/lower back.
seated calf raises

12 @ 40#

15 reps on back hyperextension bench w/ 10# plate

10 @ 45#

15 reps on back hyperextension bench w/ 10# plate

8 @ 50#

15 reps on back hyperextension bench w/ 10# plate

6 @ 55#

15 reps on back hyperextension bench w/ 10# plate

12 @ 45#

single leg calf raises: 12 each leg
quads.
single leg press machine

12 each leg @ 80#
10 each leg @ 85#
8 each leg @ 90#
6 each leg @ 95#
12 each leg @ 85#

single leg pogo squat jumps: 12 each leg (consecutive)
glutes/hips/abs.
3 sets of 15:

left leg donkey kick
right leg donkey kick
left leg side raise
right leg side raise

10 minutes of ab work
5 minutes of stretching
the end! i hope i have DOMS tomorrow.

today happens to be national vanilla milkshake day, so i had to celebrate! because i ate a whole bunch of dessert on friday, saturday AND sunday.. i decided to take the healthy route with my post-workout vanilla milkshake.
vanilla bean protein shake.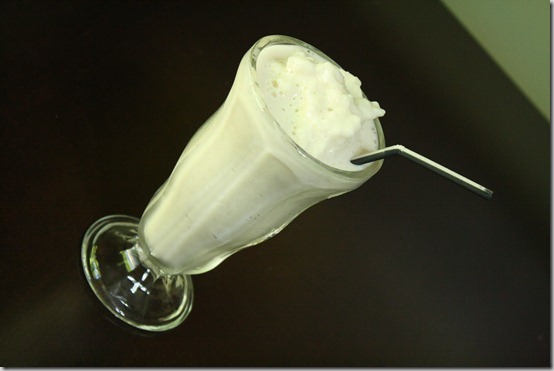 i used a TRIFECTA of vanilla!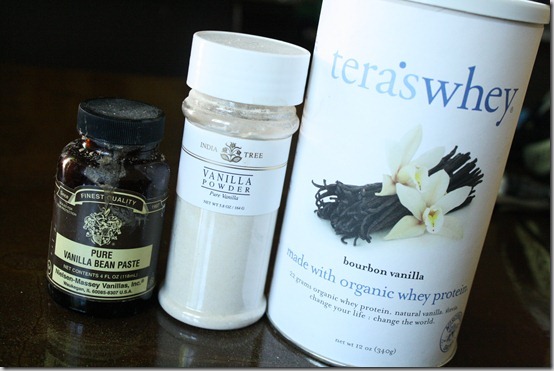 1/2 tsp of vanilla bean paste, 1 TB of vanilla powder and 1 serving of vanilla protein powder.  i combined the three with a cup of skim milk, 20 ice cubes and 1/4 tsp each of xanthan and guar gum. i love the vanilla bean specks!
after downing that deliciousness, i quickly got ready and we headed to the park for the birthday brat's BBQ!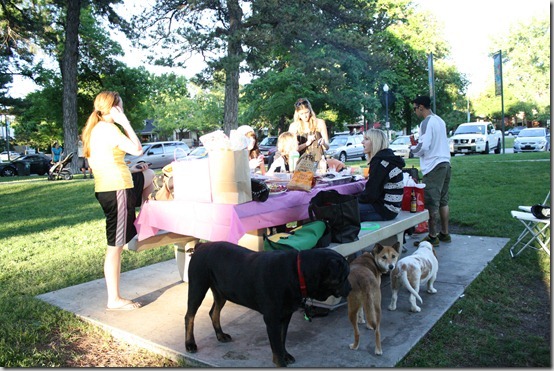 jessica prefers to be called a birthday brat. and it's very fitting, too, because she can get pretty whiny about her birthday. what can i say, she's a princess.
i had some fun and made fruit kebabs to share.  i whipped up some fruit dip to go with the kebabs, which is simply whipped cream mixes with strawberry chobani (i got the recipe from erica).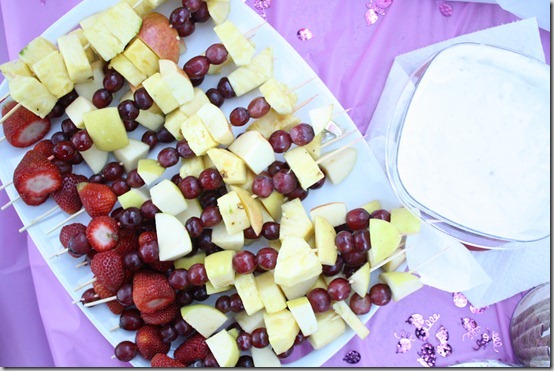 hello, overexposed photo. the kebabs were a hit.
yeahhh.. all my photos are overexposed. haha.. i thought they were OK, but that's probably because i was wearing sunglasses. oh well! just put some sunglasses on when you read this post, kay?
there were lots of other goodies at the party, including chips, salsa, sausage stuffed mushrooms, steak, shrimp, burgers, brats, chicken kebabs, corn, cream cheese with salsa, cupcakes and homemade tiramisu! it was ridiculous how much food there was.
it is also ridiculous how many dogs there were!
fun with friends!
i am an idiot and didn't charge my camera.. so it died about 20 minutes after getting to the park. WOOPS! here are a few iphone shots i managed to get..before my phone died, that is. what's my problem?
fire is fun.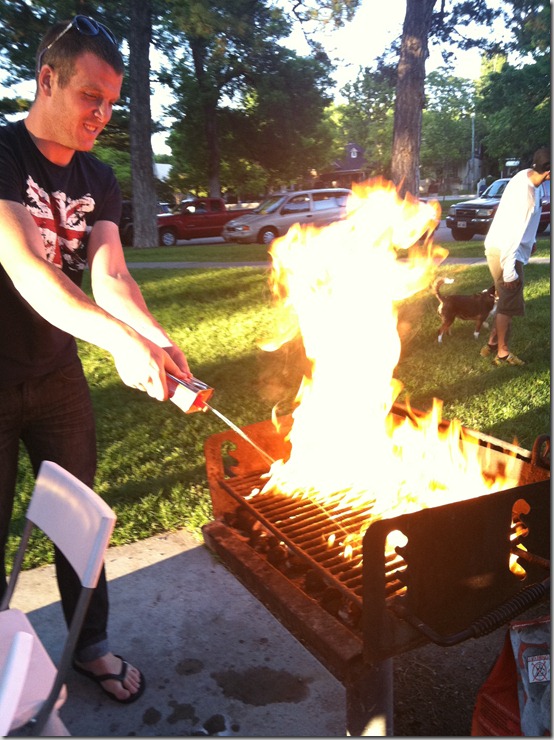 umm.. here is a sorry photo of the grilling. marshall and i had chicken + pepper kebabs,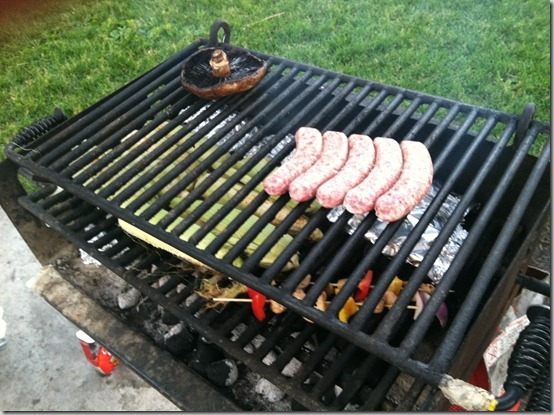 amber + janetha.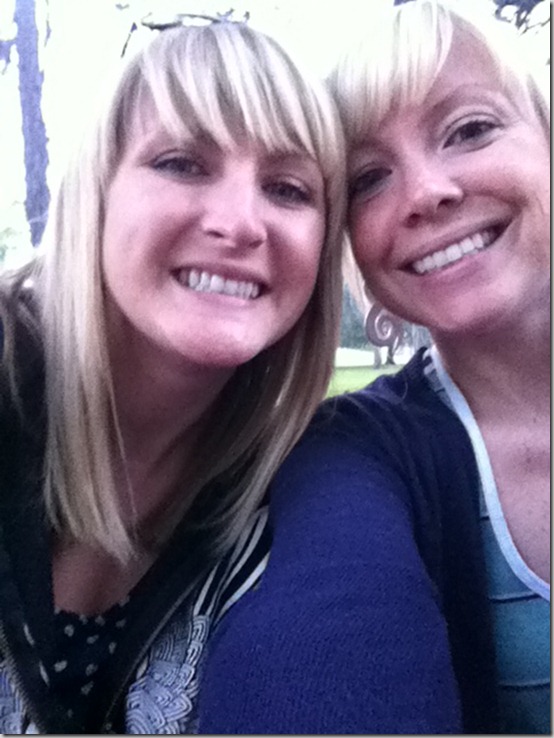 the grilled jalepeno sausage and cheese stuffed mushrooms. simon (jessica's fiance) made them.. SO good.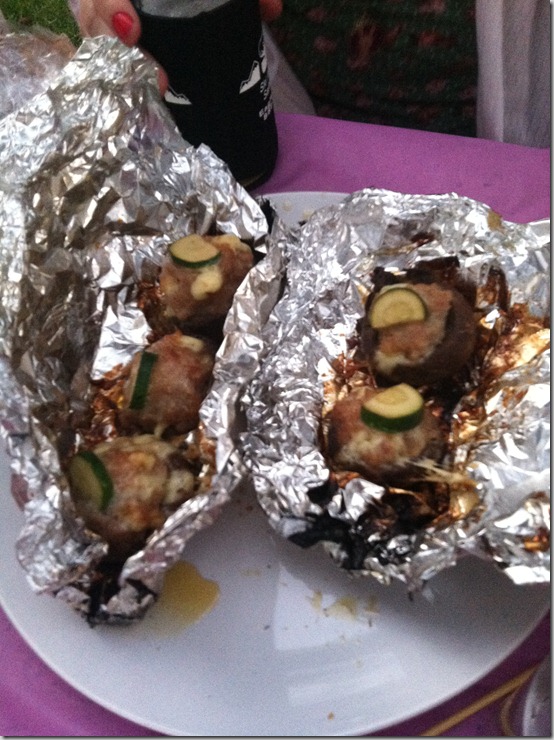 happy birthday, birthday brat!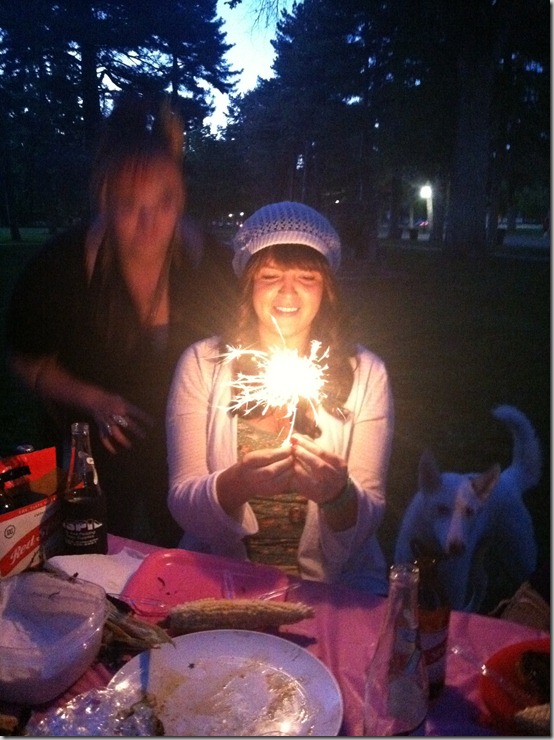 i gotta go to bed. it's a school work night! pat yourself on the back if you made it all the way through this post!
Qs~
1. do you plan the temperature of your meals according to the temperature outside? (ie: cold breakfasts in the summer/hot breakfasts in the winter)
2. favorite fruit? me=peaches.
xo. janetha g.