you guys have been asking for full day posts. who am i to not give the people what they ask for? here you go—my whole day! this could be long. just a warning.
*****************************************
5:41: wake up to the peaceful alarm of my new sleep cycle app which was recommended by teri.
5:42: roll over and decide to sleep more instead of going to GPP's morning workout. sleep sounded way more appealing than weighted pushups.
6:30: wake up for real thanks to marshall getting up. i checked my email and my instagram.. morning rituals.
6:48: roll out of bed. literally. our bed is close to the ground and i usually just roll over onto the floor each morning.
6:49 – 7:38: take a really, really long time to get ready for work. i zoned out a few times and kept petting the pups.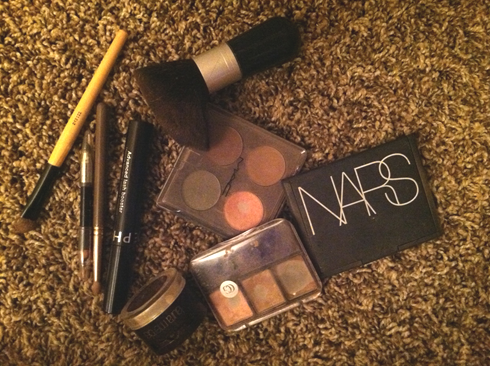 first makeup (which takes me under 3 minutes, total) and then hair. i didn't have to shower because i did last night after water aerobics, but that actually made getting ready take longer. this is due to the fact that i went to bed with wet hair and had to straighten out all the kinks that developed overnight. usually i wash my hair in the morning and it's so stick-straight that i just blow dry it and am good to go. i feel bad for people who actually have to straighten their hair daily. well—not have to—but choose to.
7:39: throw clothes from the washer into the dryer.
7:40: make breakfast. i decided to try a new-to-me protein powder that was sent from neocell. i had been putting off trying it since i've been loving my other brands of protein powder. my friend jill swears it is her favorite, so i decided i better try it!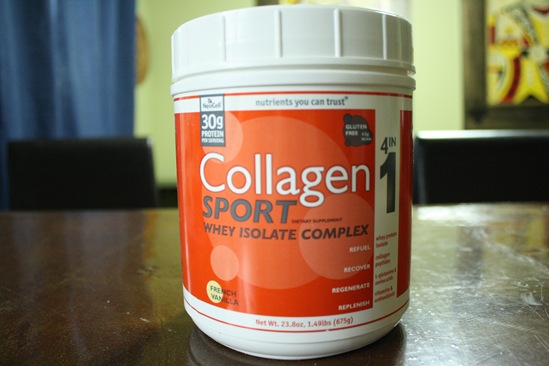 i blended a scoop of the collagen sport with a cup of almond milk, some dark cocoa powder, some PB2, a bit of coconut extract and ice. to be completely honest, the collagen sport protein powder didn't really taste like much. i think it would be better for baking, in pancakes, or with some fruit blended into a shake. it was just a tad bland, unfortunately. but it has amazing stats and contains a lot of great stuff like BCAAs, L-glutamine, and 30 grams of protein. i look forward to experimenting with the powder in the future!
oh yeah, i ate a handful of cinnamon roasted almonds while my shake was blending.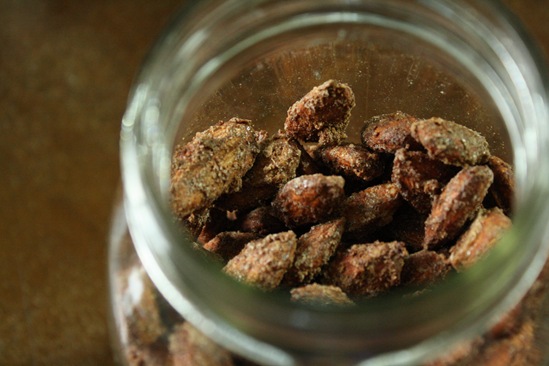 7:49: get dressed. new blue dress, got it at marshall's. the store, not the husband. cute chain bracelet was a gift from jess.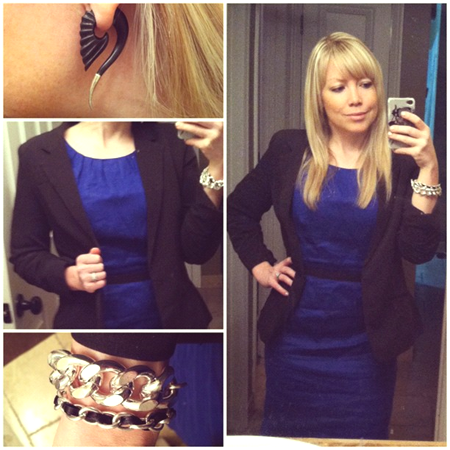 7:55: packed up my shake along with an orange vanilla chobani and a cup of whole foods generic brand cheerios and grabbed my leftovers (for lunch) from the fridge.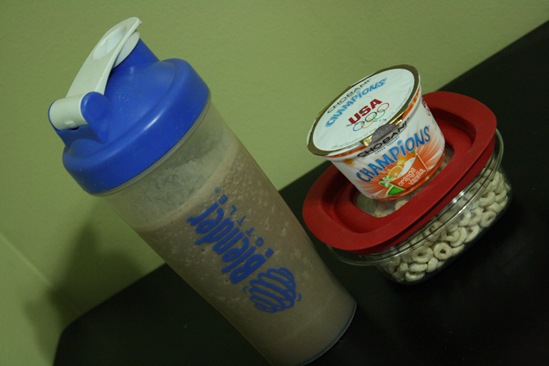 7:59: rallied the pups into the back of my car (i have to lift randy up and always get his fur all over my clothes, i love him and so it is okay!) don't they look stoked for day care?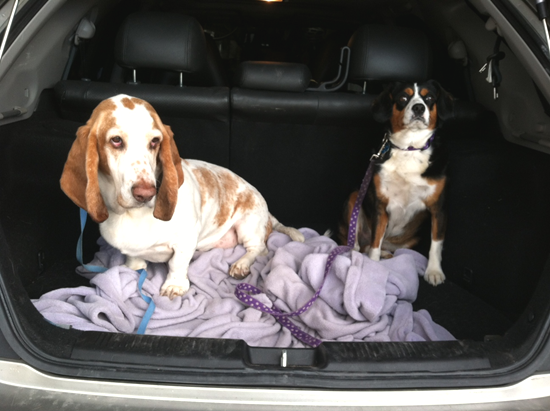 8:00-8:25: drive to day care, drop off the kids, swing by the coffee shop for iced coffee. it's been so warm out lately, i am trying not to drink coffee as much but i really love iced coffee. sometimes ya gotta.
8:26: get to work.. and work, work, work for two hours.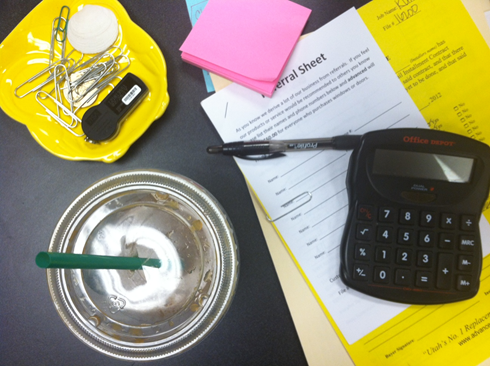 10:30: take a time out and impulse buy some gold sandals and purple pants from myhabit.com, which was recommended by katy. hey, shipping AND return shipping is free! how could i say no to these bargains?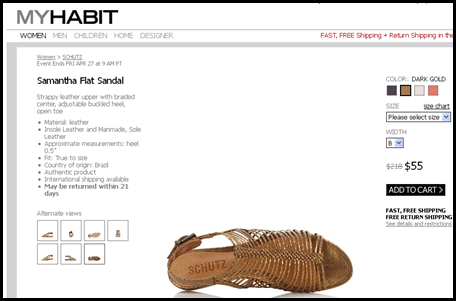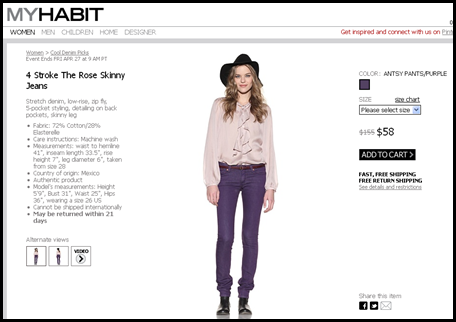 please ignore the hat, shoes, and shirt on the model in the above photo. the purple pants are super cute!
10:31: back to work!
11:47: realize i had not consumed a drop of water all morning. BAD JANETHA. filled up my contigo twice and successfully drank 48 ounces of water before 12:17.
12:18: pat myself on the back for catching up on my water consumption.
12:45: lunch time! i had leftover chicken piccata, broccoli, and spaghetti squash. i won't show you because 1- leftovers eaten out of tupperware is not worth photographing and 2- you saw it in yesterday's post. i will show you my lunch dessert, though!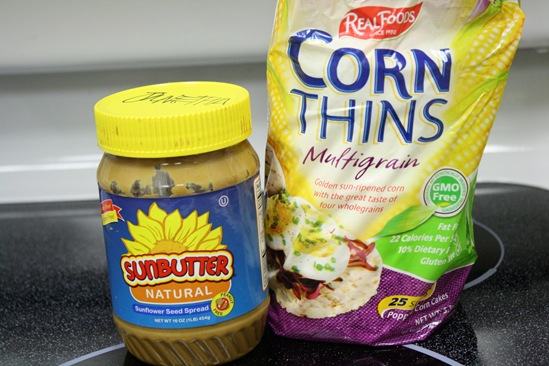 i usually have a couple rice cakes with sunbutter after lunch, but this week i bought these corn thins from whole foods. i really like them! it's a tasty change.
12:46: eat and catch up on some blogs, reply to some emails about blend retreat, and google things about costa rica since i can't wait to go.
1:20: lindsay calls me! it was fun to hear her voice. she's the cutest and i can't wait to see her NEXT WEEK.
1:24: back to work! quickbooks hell. reconciling. payroll. accounting. FUN.
3:24: get the afternoon blahs and decide to get out of my windowless office and visit amanda and kerryne down in the front office. plus, i had a new treat to try! yay, adventurous april!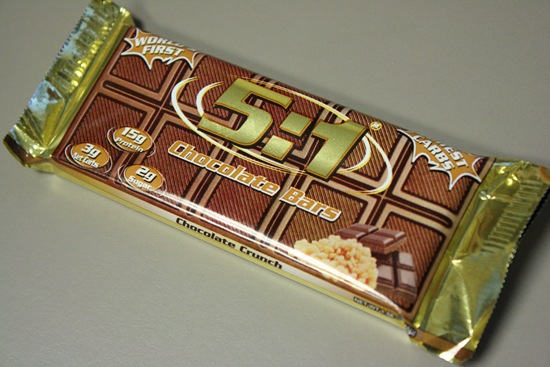 i picked this chocolate bar up at GNC yesterday. not just any chocolate bar.. a protein one. guess what? tasted exactly like a crunch bar. the stats on the bar are great. 15 grams of protein for the whole bar–we split it three ways.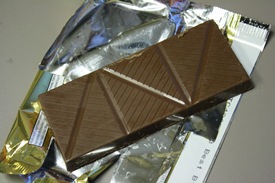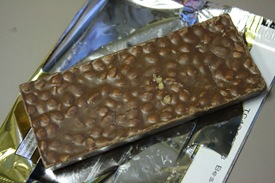 4:30: quitting time! by the time i left work, i'd downed another 48 ounces of water leaving me at 96 so for the day.
4:35: swing by day care to get the pups, call momma b and chat with her on my drive home.
4:47: get a text from marshall informing me he ran out of gas for the first time in his life!
5:01: drive past marshall's work truck on the side of the highway.
5:02: drive past marshall and his partner–who are walking on the side of the highway–heading toward the gas station.
5:03: flip around and pick them up, take them to the gas station to get gas, and then back to marshall's truck.
5:15: pull into my garage, unload the kiddos, change for the gym, and fill my contigo with fitmixer aminos. SUPER SPEEDY!
5:21: shove a rice cake and a handful of trail mix in my mouth en route to the gym.
5:30: participate in the advanced crosstraining class. here's what was on today's slate:
five tabata rounds (20 seconds work, 10 seconds rest, 8 times through, move to the next):
box jumps
weighted alternating lunges
burpees without the jump (so just in and out)
running up and down the stairs (4 minutes solid, no rest)
dumbbell biceps curls standing on one leg
followed by five MORE tabata rounds:
dumbbell shoulder press
weighted squat-below parallel
mountain climbers
running up and down the stairs (4 minutes solid, no rest)
triceps bench dips
the workout ended with 100 sit-ups and 50 girl pushups. whew!
6:31: talk to jenn (blog friend that i finally met in real life today!) for a solid hour! time flew by, i am not sure how that happened! she's rad.
7:32: zip to the store to get cocoa powder, almond milk, marinara sauce, and chicken.
8:01: get to work on a semi-homemade dinner.. start typing this post while it cooks.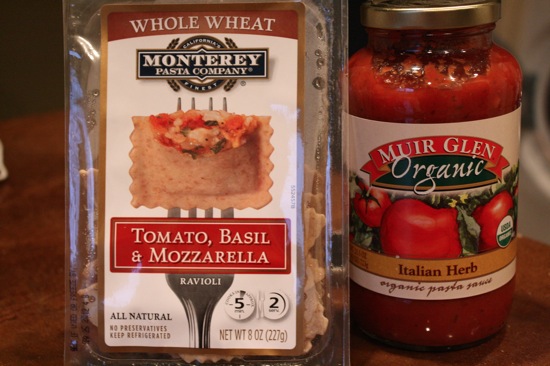 i say semi-homemade because i did season and pan-fry some chicken breasts. OH, and steamed some asparagus. hard work!
8:27: EAT!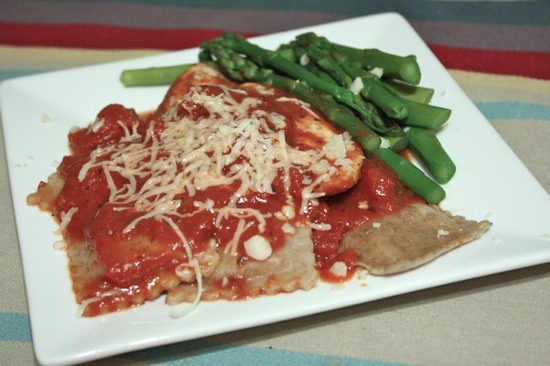 there is chicken under there somewhere. and i went back for seconds of ravioli.. this ravioli is so dang good.
8:54: shower. yes, i made and ate dinner before showering. priorities, folks.
9:18: hitting publish now.. and then heading to the kitchen to clean up the dinner mess and grab some cookies & cream arctic zero.
honestly, i have no idea how you people with human kids do it. i barely manage to fit everything in on my own… i salute you mommas out there.
anyway, hope you all had a great day!
xo. janetha g.