we went out with some friends on friday night, and when we got home, there were larabars all over the garage floor.
you see, i bought 144 larabars in the great fundraising act back in july. (side note: susan's cancer is GONE! thank you all for your help with the fundraiser! isn't that awesome?!!)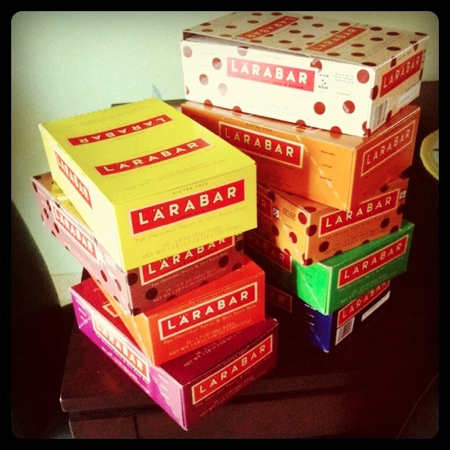 anyway, back to friday night. these bars have been in a bag on a shelf in the garage since the end of july. we have been eating them, slowly but surely, and they have been high enough up that the dogs have not gotten to them.
well, until friday.
not sure how, after almost seven months, randy finally figured out a way to get the bag of bars.. but he did. i gathered up the bars from the garage floor and went inside to find a few wrappers on the dog bed.
does this scenario sound familiar??
we have no idea how many larabars the dogs ate friday night, but they had fruity breath so they definitely had their fair share. we wondered if maybe randy buried a stash for later, since that's what he did with the full bars.
it was late and we were tired, so we scolded the pups with some firm words, they pretended to be sorry, and we all went to bed.
yesterday i got home from the mall and spotted something.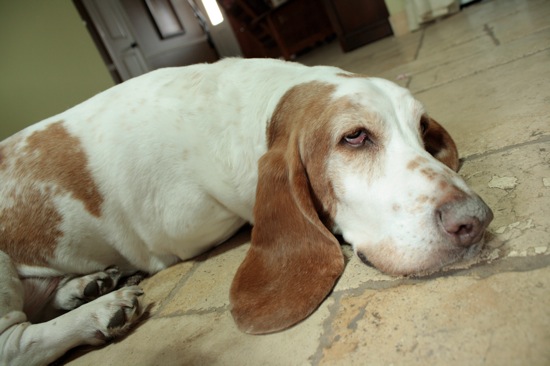 do you see what i see? need a closer look?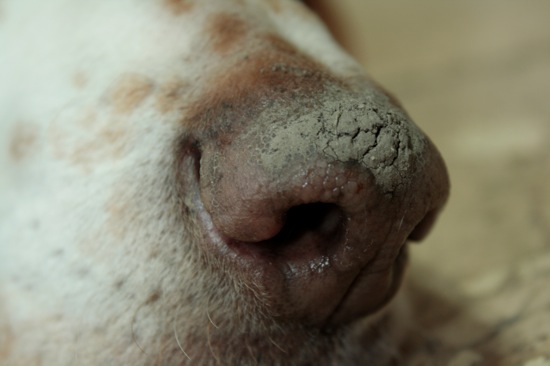 yes. that's dried mud. on randy's nose.
i went outside to see if there was any evidence that he'd been digging around in the dirt. when he buried the full bars, he did it so well that we couldn't find them anywhere.
when i headed out to the backyard, i immediately saw a larabar laying in the dirt.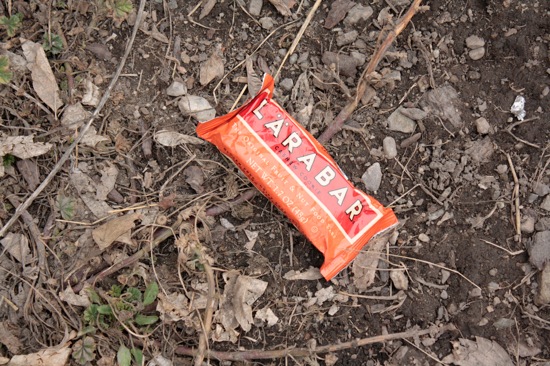 it was cashew cookie. my least favorite flavor. i don't blame him for not bothering to conceal this one.
as i continued to look, i saw three suspicious looking mounds in the corner of the yard…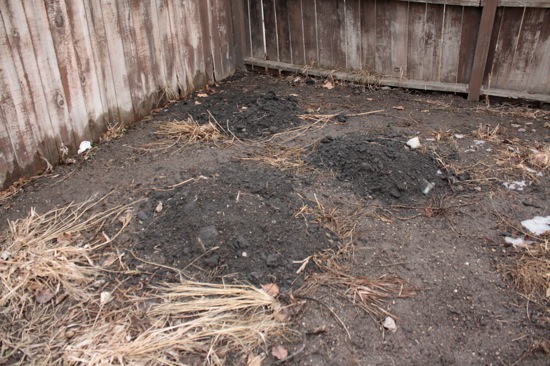 hmmm.. peculiar.
randy glared at me from the deck as i wandered over to the mounds.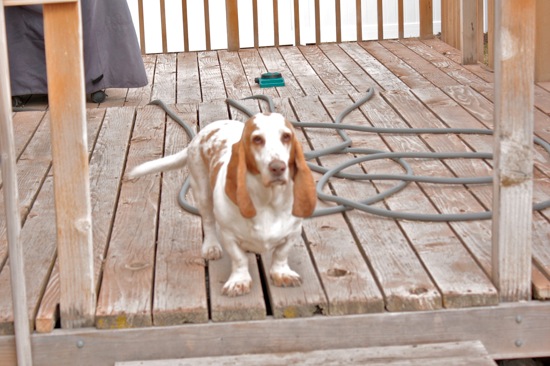 i couldn't hold my laughter when i saw something poking out from one of the mounds…
oh yes, friends, he did indeed bury some larabars on friday night.. but his dirty nose and poor execution blew his cover!
i had to wait for marshall to get home from the gym so he could have a laugh with me.. then he grabbed a shovel.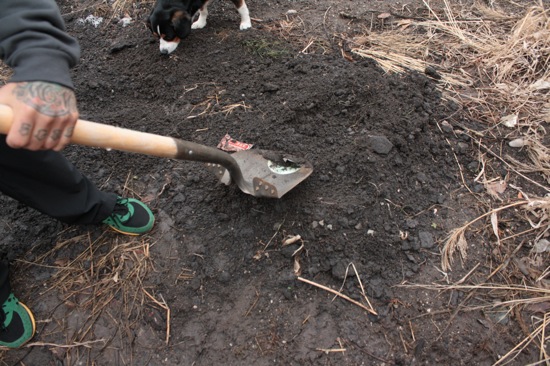 part of me wonders if penny has anything to do with these bar burials or if it's strictly her big brother.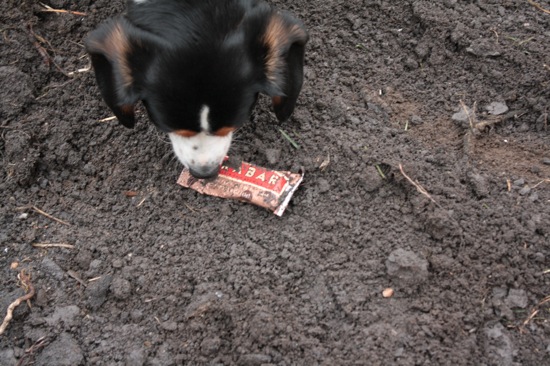 that one we found was chocolate chip brownie. a much better flavor to bury if you ask me.
BUSTED.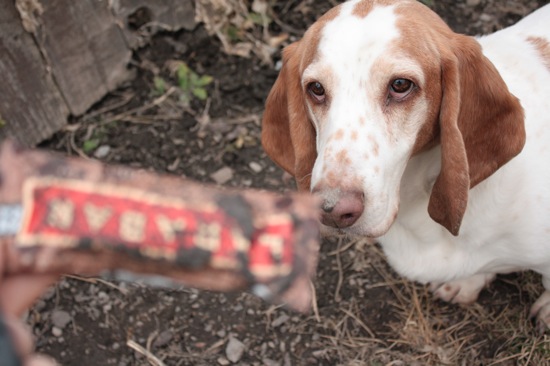 randy was super pissed that we discovered his hiding spot. you could see it on his face, we were totally messing with his territory and his hard work! i am sure he buried more throughout the yard, though, so if more larabars pop up in the next few weeks i will be sure to report back.
i love that randy buries things. penny gets a bone or a treat and gobbles it up immediately. she's a total hog. but randy? he takes his bones and goes straight to the backyard, where he buries his treasures. then, a few days later, we will see a dirt-covered bone laying on the dog bed. clearly, he gets a hankering for a treat and goes to the yard to uncover one of his buried treasures. it's a wonder that he remembers where he buries everything! it must be that powerful basset hound nose of his.
oh, randy, you are one of a kind. that's for sure.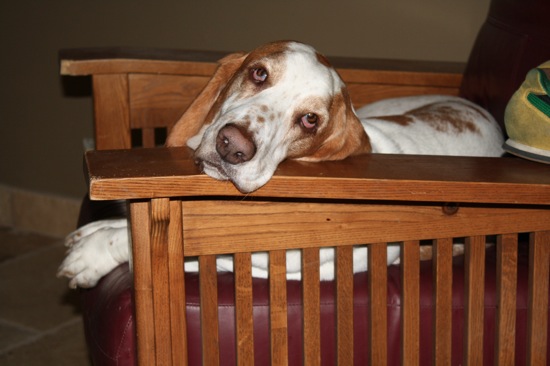 xo. janetha g.