The Great Fundraising Act!

Who is Susan?
Susan is the multi-talented blogger behind The Great Balancing Act.  She is a certified personal trainer, a retired journalist and a professional waffle eater.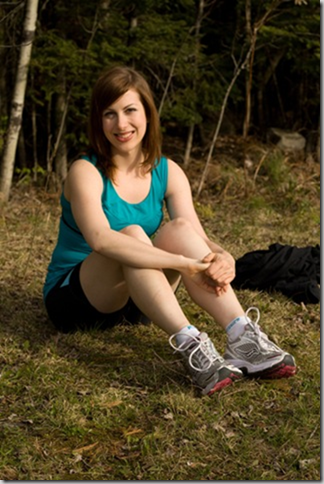 If you have had the pleasure to get to know Susan through her blog, you know what an amazing woman she is.  If you have not read Susan's blog, I highly suggest you check it out.  The Great Balancing Act has a lot to offer!  There are wonderful workout tips, delicious recipes, amusing musings and deep thoughts.  Above all, the best part about Susan's blog is that she is open, honest and sincere.
Susan was recently diagnosed with Lymphoma.   This news is heavy.  It is so scary that even the healthiest of people are not immune to very serious illnesses.
I won't dive into the full story here, because Susan actually tells it best.  You can catch up with her story on her blog.  I wanted to link to a few specific posts.  (Yes, she is hospitalized and still manages to churn out deep, meaningful blog posts!):
Susan is stuck in the hospital—which means she is definitely not in the gym training clients.. which means she is not making any moolah.  Chemo is expensive! Bloggers are powerful. Let's raise our girl some money, shall we?
Enter: The Great Fundraising Act!
This fundraiser has two parts.
The first part of the fundraiser is the fun part!
Blogger Live Auction & Bake Sale:
See this post: HOW the auction will work!
On Monday, July 25th, we will be having a live auction and bake sale from 8:00 AM (EST) and individual item closing times will be staggered throughout the day. MAKE NOTE OF EACH ITEM'S CLOSING TIME! It will be noted within each individual listing. The staggered closing times has been implemented to prevent a site crash!
Check out this list of blogger baked goods! Also, there will be over ONE HUNDRED items to bid on!  Several companies have generously offered amazing gift baskets and packages up for bid.  Some of these blogger-favorite companies are:
Annie's
Attune Foods
Aurorae Yoga
Bob's Red Mill
Bondi Band
Chobani
Great Harvest
Handful Bra
Larabar
LeSportsac
Love Grown Foods
Marx Foods
Nasoya
Nourish Tea
NuNaturals
Peanut Butter & Co
Physique57
ReNew Life Probiotics
Stonyfield Organic
The Simply Bar
In addition to the generous donations from these companies, there will be also be several donations from fellow bloggers.
Items will include delicious baked goods, a professional blog makeover, a lifetime recipe hosting service, autographed books & cookbooks from published bloggers, kitchen gadgets & dishes, clothing, accessories and much more.
It's kind of ridiculous how much amazing stuff there will be for you to bid on!
All bids will start at $10.  All proceeds from the auction will go directly to Susan.
This is an event not to be missed!  Please join us in The Great Fundraising Act live auction on Monday, July 25th!!
Thank you to all our contributors, the contributions are now closed.. but please come back on Monday and bid, bid, bid!
*********************************************************************
Direct Monetary Donations:
The second part of The Great Fundraising Act is for those who would like to make a monetary donation.  Many of you have expressed interest, so we have set up a direct donation account.
You can use PayPal, a bank account or any major credit card to donate to The Great Fundraising Act.  If you would like to do this, simplyclick here.
*********************************************************************
We would love it if you could help promote The Great Fundraising Act!  Please feel free to use the image at the top of this post if you'd like.  Spread the word!
If you would like to find out more about how you can promote The Great Fundraising Act, please click here!!
Thank you all and I look forward to banding together to raise some money for Susan!
Love,
Janetha G.