i know i went to tahoe a month ago—but there are only so many fridays to flashback!
today i am going to talk about our third day in tahoe—saturday, july 16th.
we woke up bright and early and i drank a protein shake since we were on the go.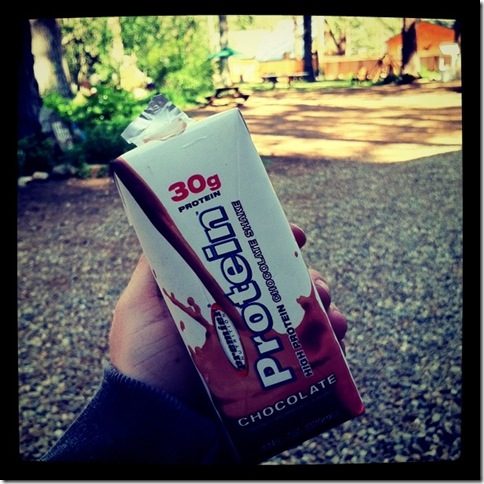 marshall and i hopped on our bikes and pedaled to the spa!
we had a lovely couples massage. we only get massages when we are on vacation, so this was a real treat. although i do need to start getting them more often.. massages are amazing!
after our massages, we rode back to holly's place where we were greeted by our pups who were gallivanting around the grounds.
since we hadn't had a proper meal, we were super hungry! we headed to the highly recommended natural foods cafe & juice bar, sprouts.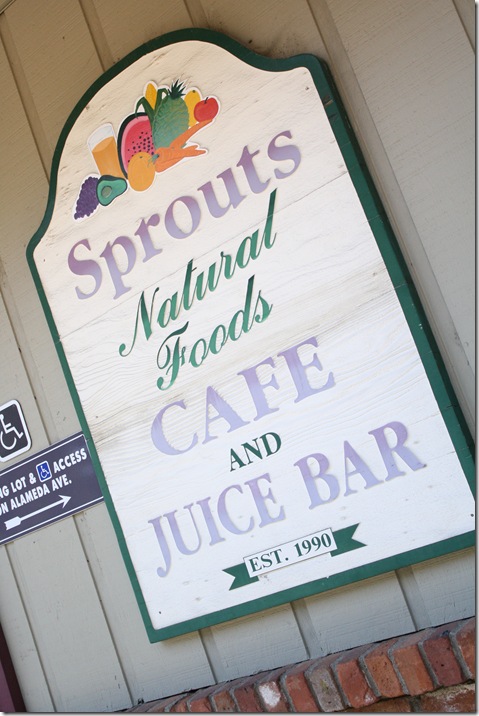 the mostly vegan, all vegetarian menu was extensive and it took me awhile to pick!  i started with coffee and fresh squeezed orange juice..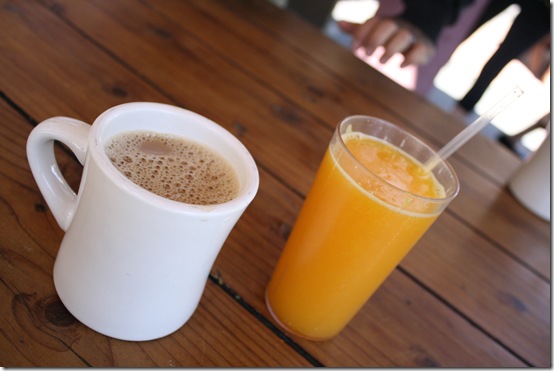 ..and chose the breakfast special for my meal.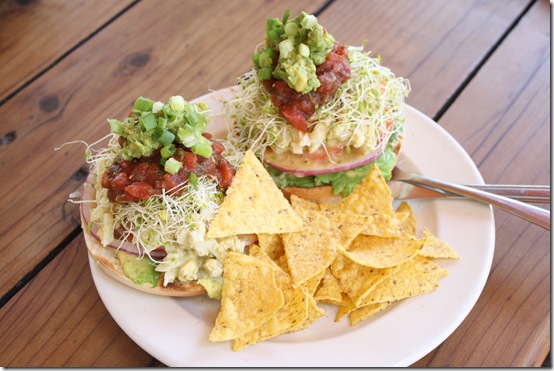 open faced toasted bagel topped with avocado, tomato, red onion, monterey jack cheese, egg salad (made with nonfat yogurt), sprouts, salsa, guacamole and green onions.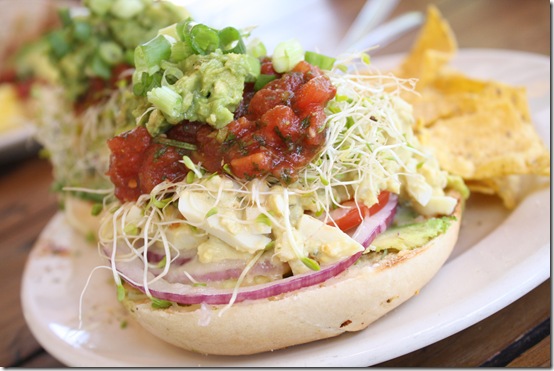 that's right.. avocado AND guacamole. they don't mess around! this tasted amazing—but the portions were huge and i only ate half.
marshall got the breakfast burrito, which was delicious!! again, huge portion and he couldn't even kill this whole plate.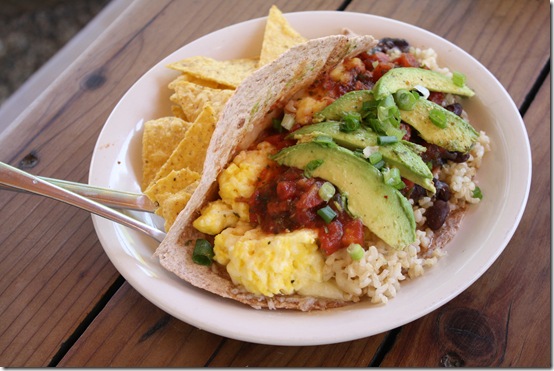 we snagged a bagel with sliced bananas and apples to go—we were about to head out on a hike.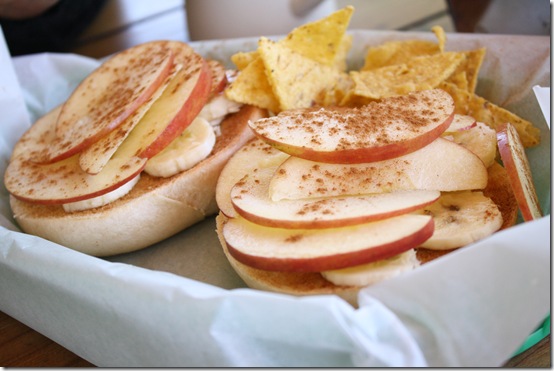 the pups were with us at the cafe. love that! tahoe is so dog-friendly.
we drove up a canyon a ways and started our hike to echo lakes.
we checked out the map, registered our names and took note of the warning signs.
we headed to the trailhead, but there was a metal grate walkway that penny would NOT cross.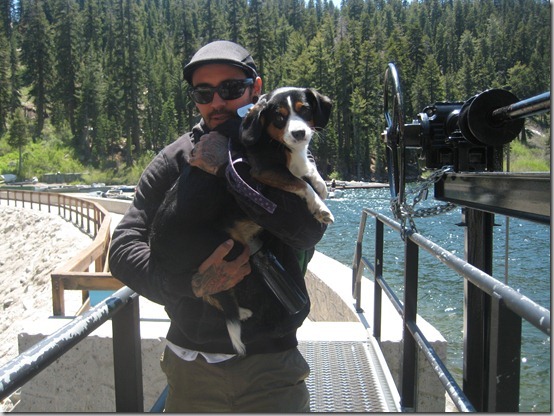 randy was a trooper, though, and crossed on his own.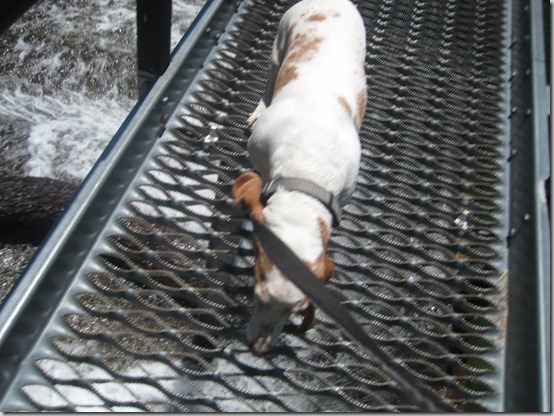 the sights were incredible! i will let the photos do the talking.
gorgeous. we turned around back toward the car after taking in all the beauty.
we checked the map out on our way back to see how far we'd hiked. it was about five miles round trip! that is a lot for a randy dog.
back to the grate.. back to marshall carrying penny.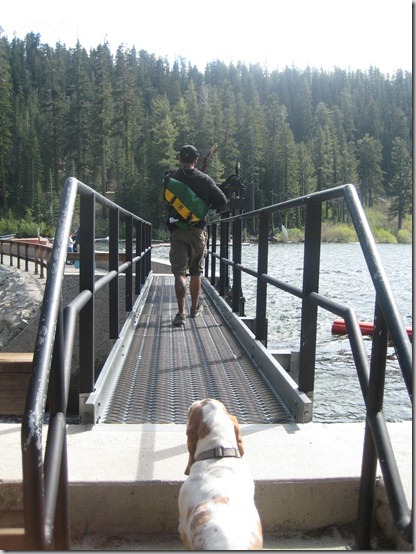 but randy did it on his own again. such a brave guy.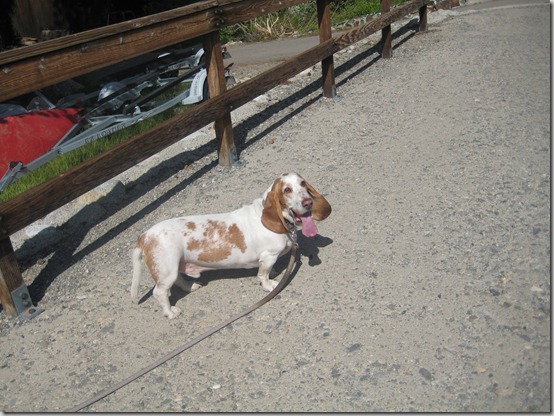 back to the car!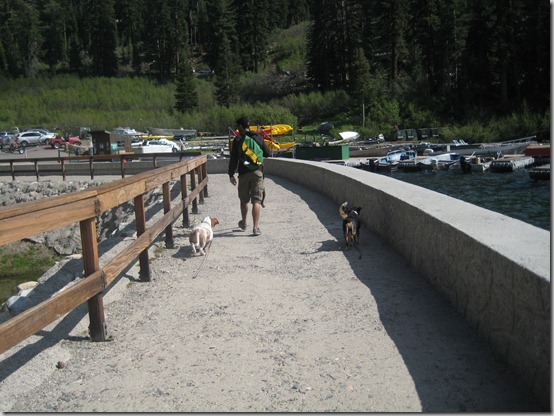 it was so funny—everyone we passed had something to say about randy and his ability to hike. poor guy with his little, short legs. he sure gets picked on! but he was a trooper!
when we got back to the car after the 5 mile round trip hike, the pups were POOPED!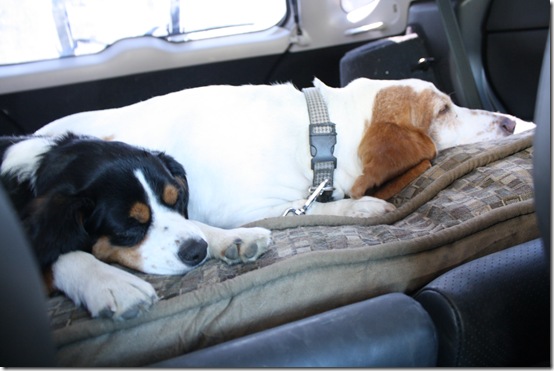 we went back to our room and relaxed for a bit, cleaned up and went to town.  we did some shopping and grabbed some coffee.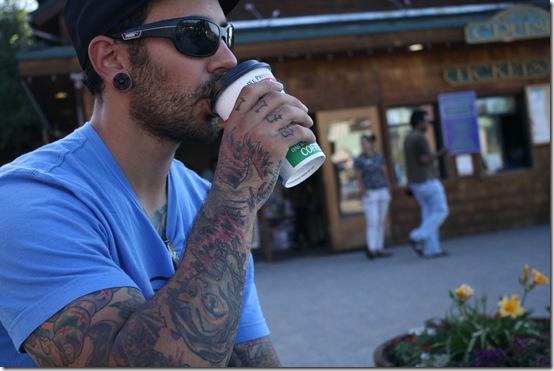 we felt like italian food, so we yelped it up and came across a restaurant called capisce? –i had no idea that is how you spell the word that i always spelled "kapeesh".  haha, you learn something new every day!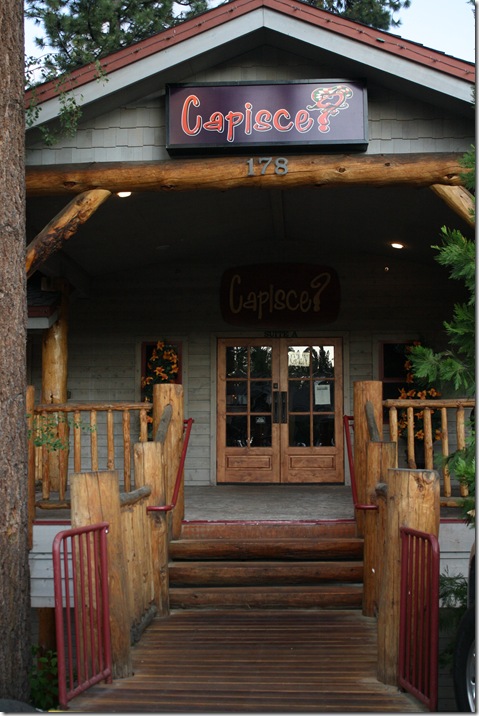 we had bruschetta to start—it was one of the better bruschettas i have had in my day. super garlicky.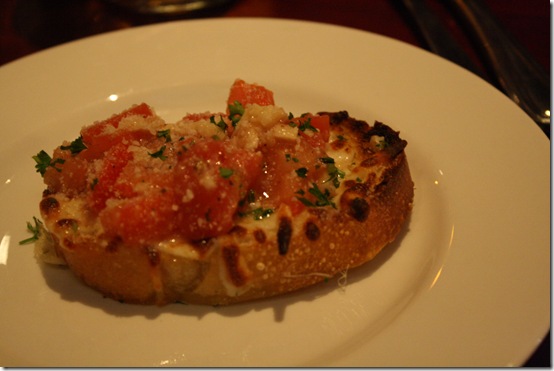 i had a salad topped with grilled chicken, berries and goat cheese.
super good.
i have no idea what we did after dinner because i have no photos and i really have no memory! but i bet we ate ice cream. in fact, i am sure we did.
tune in next time for day four—our first wedding anniversary!
xo. janetha g.