this morning started unlike most monday mornings. i have to be to work at 7 AM every monday for a meeting. this is an hour and a half earlier than my arrival time the rest of the work week. because i severely lack morning skills, i always set three alarms for monday morning. marshall sets at least one, sometimes two. he has to be at the meeting, too.. we work together.
this morning i was in a deep slumber.. dreaming about hanging out with blog friends in real life (what? you don't do that? i know you do) and i somehow bypassed ALL of the alarm clocks. ALL OF THEM!
i opened my dry, contact-laden eyes (tell me i am not the only one who leaves her contacts in for weeks at a time…) and took a look at my phone.
6:24.
"shit! shit shit shit shit shit!" is all i could manage to say as i sprang out of bed, with marshall following my lead. apparently he took a look at his phone, too, while i was "shit"-ting all over the place.
i suddenly became the multitasker of the century. it was like i was out to win an olympic medal for the fastest time in getting ready for work. and not just any medal.. the gold medal.
i brushed my teeth and put on deodorant while i peed. i flat ironed my hair between swipes of eyeshadow and mascara. i tore through my unfolded mount-everest-sized pile of laundry trying to find something appropriate for work. all the more reason i need to get a handle on things and FOLD MY DAMN CLOTHES.
luckily my lunch was already packed up and breakfast every monday morning is eaten at a meeting for work, so all i had to do after getting ready was grab my vitamins and supplements and kiss penny & randy goodbye. yes, there is always time to kiss your dogs.
it takes anywhere between 13 and 21 minutes to get to my office from my house. this depends on if i get stuck behind a train, if the freeway meter light is on, what traffic is like and how fast i decide to drive.  i left my house at 6:42 and got to my office at 6:59! one minute to spare.
i will take that gold medal, thankyouverymuch.
because i was so rushed getting ready, the rest of my day was really off. i didn't feel quite right and i couldn't wait to leave my office.  i followed my plans for breakfast and lunch, then went home to have my pre-workout snack (after staying 45 minutes past the time i should have left, mind you.)
i had some trader joe's greek yogurt paired with granola that i received in the mail from a special friend. i changed into my gym clothes and then it was off to gold's.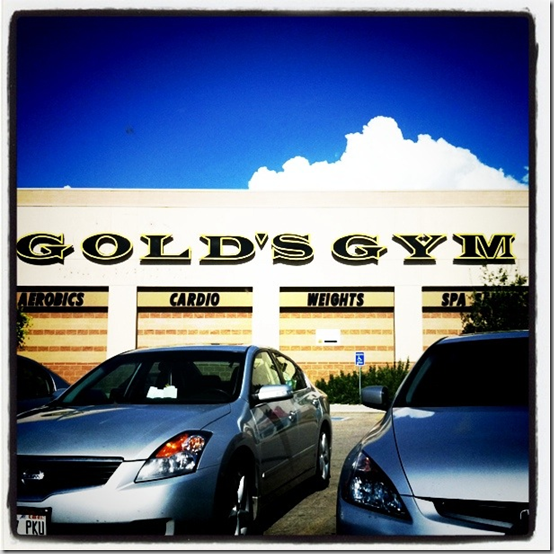 today was my lower workout day. i have said this before and i will say it again.. i have big legs. but in a good way. i have muscular legs. i like to keep them tight and toned, but am not really interested in gaining more muscle on my lower half.  that's why i typically do more reps and moves with a challenging-but-not-impossible weight when i do lower body. my upper body is a different story, as i am really looking to achieve some muscle gains and have biceps similar to katie's. have you seen those? she needs a permit for those guns.
where was i? oh, yeah, lower body! i will share my workout with you guys because it's been awhile since i have done that. i got a few ideas for today's workout from naomi's post. it's a good one! check it out.
by the way, i am not a professionally trained fitness guru, so don't print this workout out, do it, get hurt and sue me. got it? good.

warm up:
100 jumping jacks
100 butt kicks
100 high knees
body weight + free weight circuits!
i did each circuit three times through with no rest before moving onto the next.
circuit one:
circuit two:
circuit three:
machine work!
i did each set slow and controlled then took a 30 second rest between sets.
free motion step up machine:
24 reps @ 30 lbs (second to highest step setting, alternating legs)
24 reps @ 35 lbs (second to highest step setting, alternating legs)
24 reps @ 35 lbs (highest step setting, alternating legs)
seated single leg press:
12 each leg @ 120#
12 each leg @ 110#
12 each leg @ 105#
standing single leg calf raise:
4 sets of 12 each leg (body weight)
seated calf machine: (that works both the calf and the front muscle along your shin.. what's that called? see, i am no professional)
lying hamstring curls:
the end! that took an hour.

i came home and got to work on dinner.. tacos! and not just any tacos…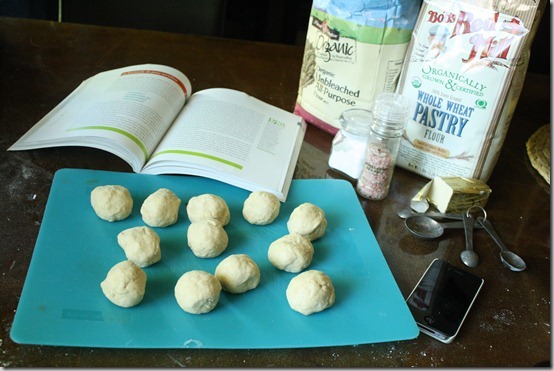 tacos with tortillas made from scratch! it's a first for me. i usually buy tortillas, but i have been inspired by mama pea's cookbook, peas and thank you, and decided to try my hand at homemade tortillas.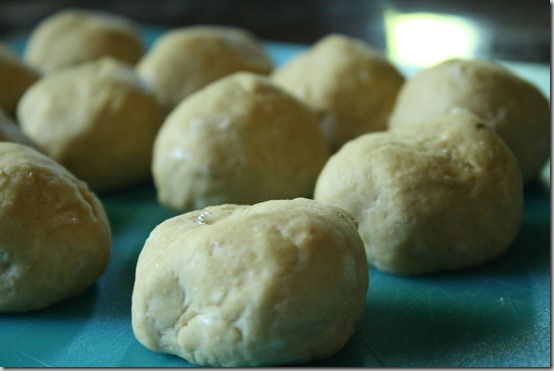 guess what? it was easy.  (yes, i still need a rolling pin.)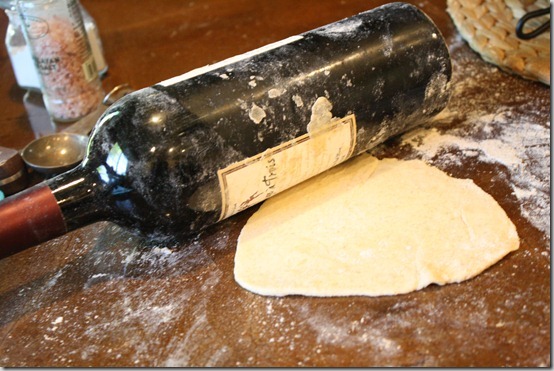 like.. so easy.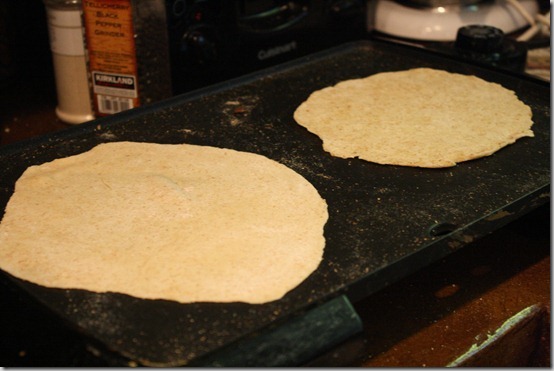 and so cheap! i had all the ingredients in my kitchen already, actually.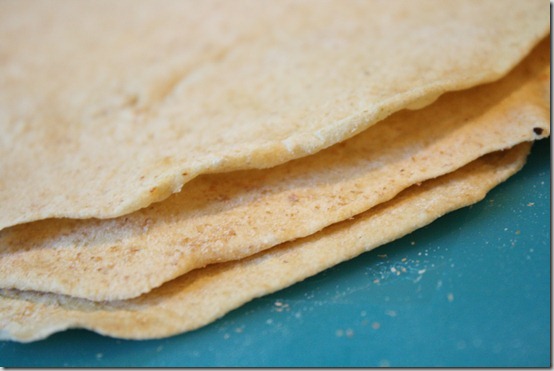 i didn't exactly follow mama pea's meatless meal standards with our tacos, though.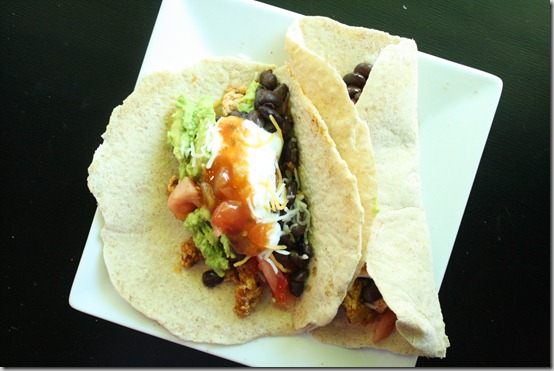 i prepared some ground chicken with trader joe's taco seasoning and diced onion from the farmers market. i  served the tacos with black beans, plain greek yogurt, shredded cheese, diced tomatoes, smashed avocado and salsa.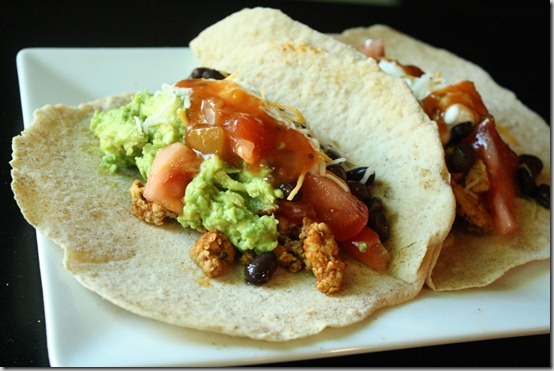 delicious, delicious, DELICIOUS.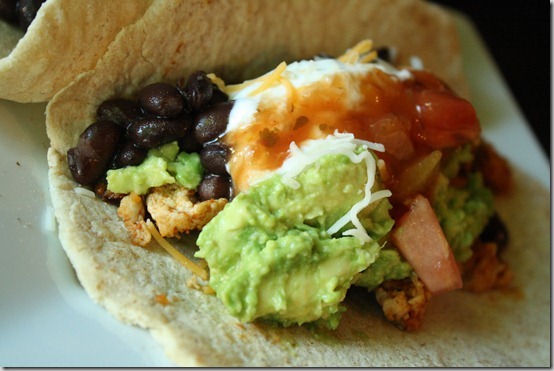 while we ate our tacos, i told marshall that now that i know how easy it is to make tortilla from scratch, we won't ever have to buy them again! unless he wants hard taco shells made from corn.. hey, mama pea, you got a recipe for that?
i am off to clean my house. my anxiety level is climbing the longer i let everything sit. plus, marshall is working hard on the yard, so i need to make myself useful.
hasta luego!
Qs~
1. how long does it take you to get ready in the AM? what is the fastest you've ever gotten ready?
2. tacos: soft shell or hard shell?
xo. janetha g.