stoplight stuffed peppers.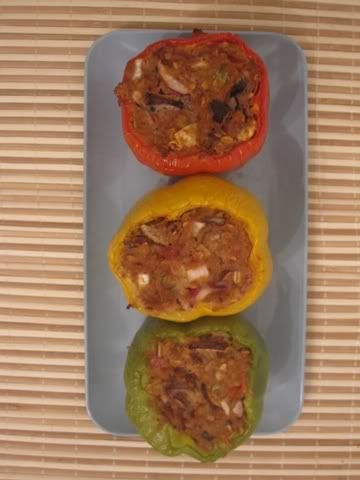 i have never participated in a BSI (blogger secret ingredient) challenge before, but i have always wanted to. with the boyfriend out of town this weekend, i found myself with a little spare time so i decided to whip something up! the secret ingredient this week was bell peppers and the host of the challenge is jenn over at bread + butter!
this is a recipe i have evolved into my own from various meatloaf and stuffed pepper recipes i have made throughout the years.  hope you try it and hope you like it!
stoplight stuffed peppers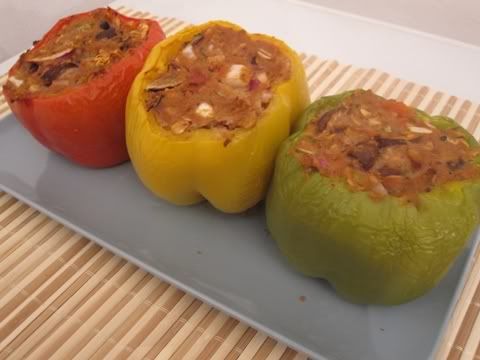 ingredients:
2 green bell peppers
2 yellow bell peppers
2 red bell peppers
1.25 lb ground turkey (or beef or bison or chicken, whichever you prefer)
1 cup oats
1/4 cup ground flax
1 cup of your favorite salsa
1 medium red onion, diced
8 oz crimini mushrooms, diced
1 package knorr vegetable dip mix
4 large egg whites
one 8 oz can of no salt added tomato sauce
lots of fresh ground pepper
lots of thyme
directions:
1. throw your ingredients in a bowl, the order does not matter.. but this is how i did mine:
ground turkey.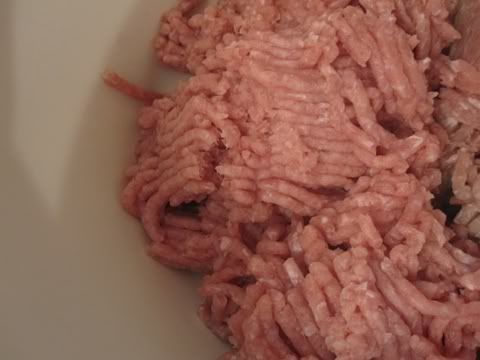 veggie mix.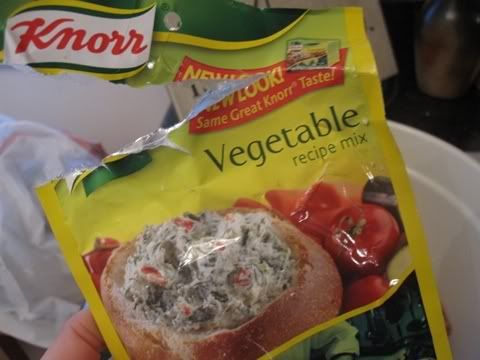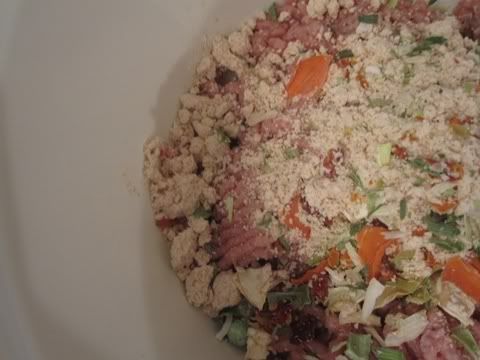 salsa.
egg whites.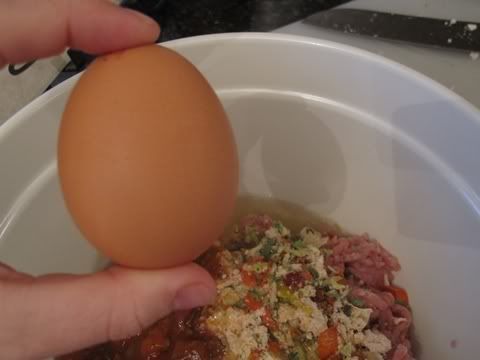 ground pepper.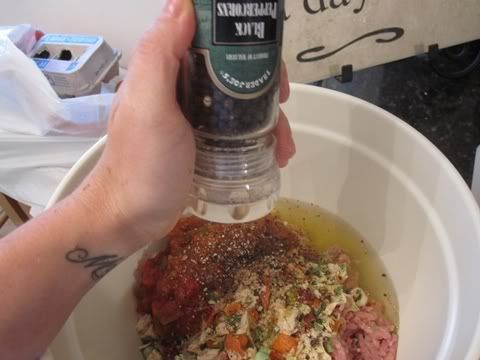 oats.
flax.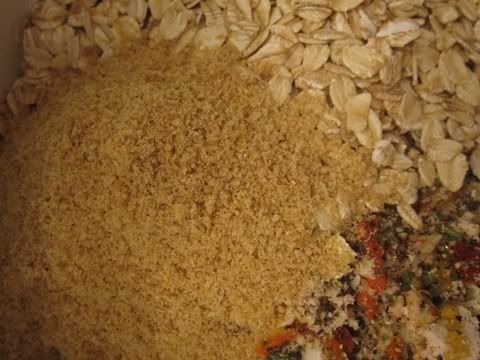 onions.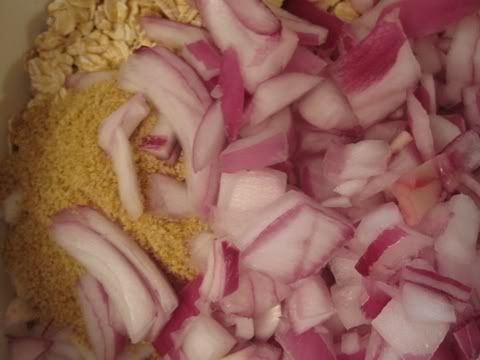 (then i mixed it up)
tomato sauce.
thyme.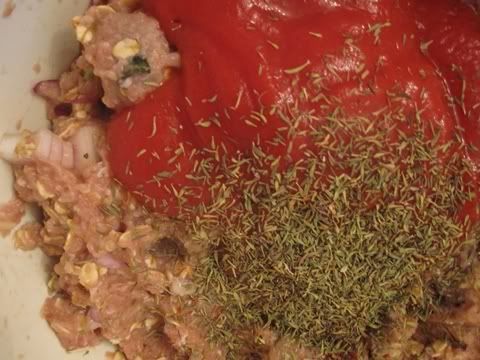 (mixed some more)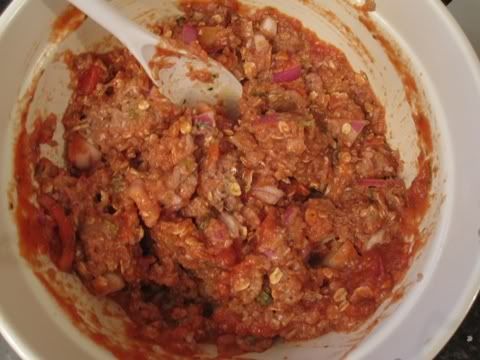 mushrooms.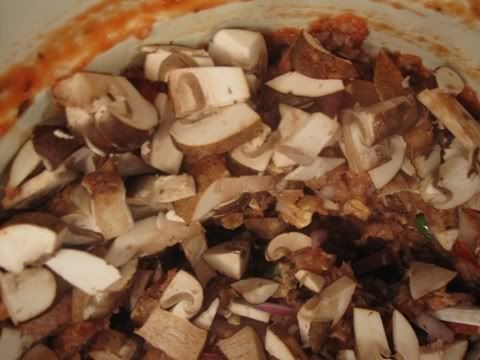 (mix again)
2. cut tops off of bell peppers and clean out the insides. (yes i know they are called membranes but i hate that word for some reason.)
3. fill peppers with mixture all the way to the top edge
4. place peppers on baking sheet and bake at 350 degrees [f] for one hour, give or take.  you can also cook any excess filling in a loaf pan or fill more peppers.
5. the peppers will be done when the tops start to get a dark brown color.
6. douse in frank's red hot & annie's ketchup and devour!!
$hot
nutrition statistics per pepper (before hot sauce or ketchup or other condiments): 283 calories, 32 grams protein, 30.6 grams carbohydrates, 4.3 grams fat, 630 mg sodium, 9 grams fiber, 9 grams sugar; which is a ratio of 44% protein, 42% carbohydrates, 14% fat.