sloppy joes.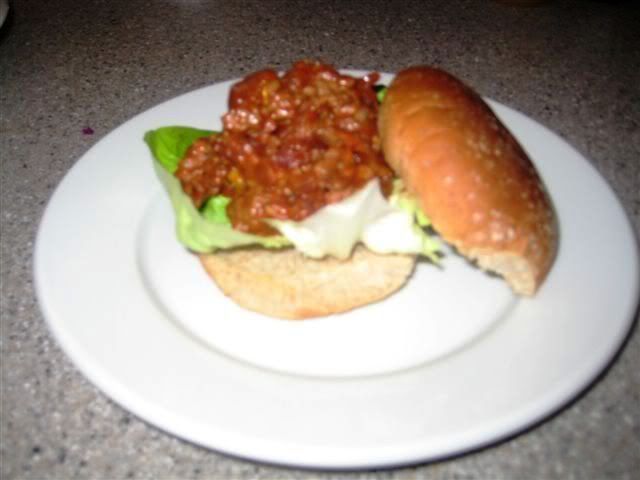 taken from the eating for life cookbook
ingredients:
1 lb lean ground turkey or lean ground beef (i used ground beef)
1 red onion, diced
black pepper to taste
1/2 cup low sugar BBQ sauce
1/2 cup of low sugar ketchup
1 can (8 oz) of no salt added tomato sauce
chili powder to taste
tobasco sauce to taste
bibb lettuce
whole wheat buns or pita pockets
directions:
combine meat, onion and black pepper in a skillet until meat is no longer pink.

add ketchup, bbq sauce and tomato sauce, stir well.

add tobasco and chili powder, stir well.

serve atop a leaf of bibb lettuce on a whole wheat bun or in a pita pocket.