couscous chickpea salad.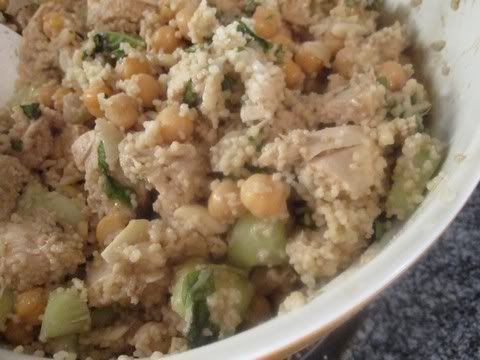 i got this awesome recipe from my friend danica!  it is seriously soo delicious, you can throw all sorts of variations in there too.  to make the recipe vegan, just leave out the chicken.  i made a LOT of salad, this recipe make about 6 entree sized servings or at least 10 servings if you are taking it to a party where there is other food.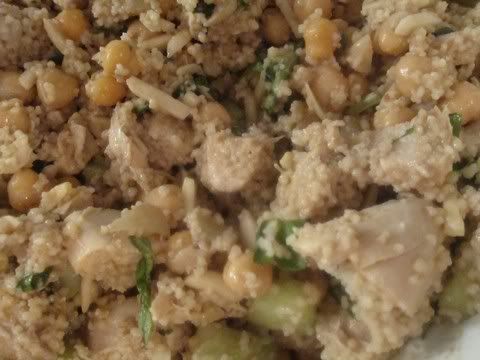 ingredients:
2 cans garbanzo beans (chickpeas)
2 cups prepared wheat couscous (i used yellow onion & broth to prepare the couscous)
2 medium cucumbers, diced
1 lb chicken, boiled and diced
2/3 cup slivered almonds
a whole crap ton of fresh basil, chopped roughly.. i used a LOT
salt & pepper
sesame ginger dressing (recipe follows)
directions:
cook your couscous

cook your chicken & dice it

throw everything in a huge bowl






top with dressing
mix well & serve
wham bam thank you maam.. easiest recipe ever!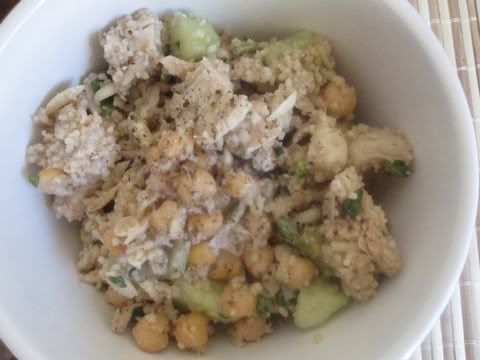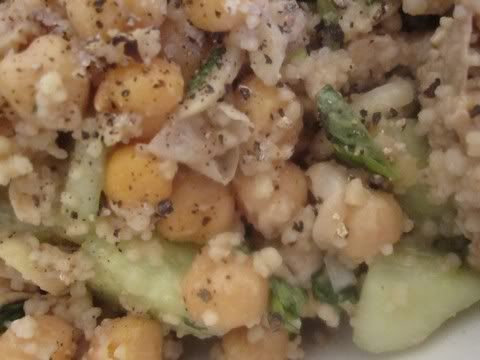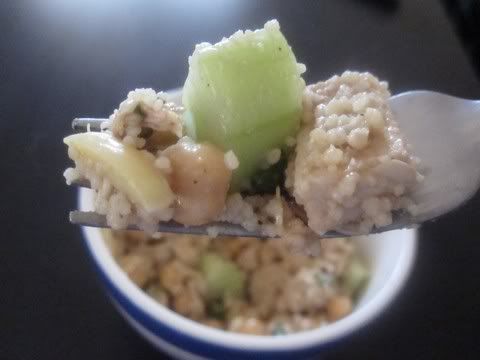 sesame ginger dressing:
ingredients:
1/2 cup olive oil
1/4 cup balsamic vinegar
2-3 cloves garlic, minced
3 TB fresh ginger, peeled & minced
2 TB agave
1 TB sesame oil
2 TB water
directions:
blend all ingredients in blender
pour entire batch over salad
SO DANG GOOD!