best chocolate chip cookies. ever.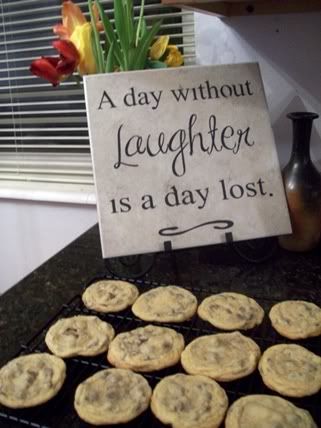 yum. who doesn't love a perfect chocolate chip cookie? this recipe is honestly the BEST chocolate chip cookie recipe ever, and the only one you will ever need!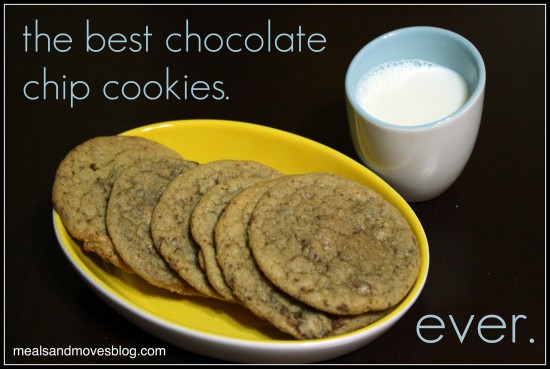 makes about 3 dozen
ingredients:
1 cup salted butter, softened
3/4 cup evaporated cane juice or white sugar
1 cup packed brown sugar
2 eggs
2 tsp vanilla
3 cups all purpose flour
3/4 tsp baking soda
3/4 tsp salt
one 12 oz package chocolate chips (milk, dark, or semisweet)–or you can use heath chips, shown in the photo above
directions:
cream together butter, sugars, eggs and vanilla.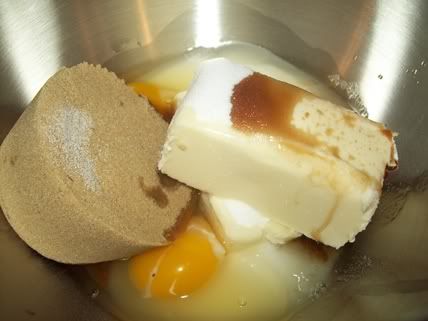 sift together flour, salt and soda.. or use your hand.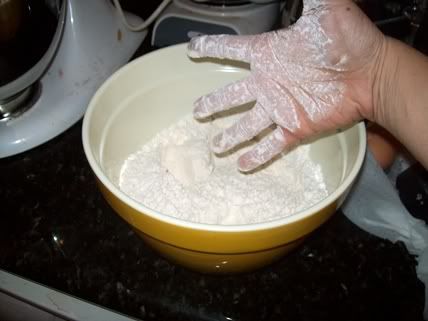 add flour mixture to creamed ingredients, mix well.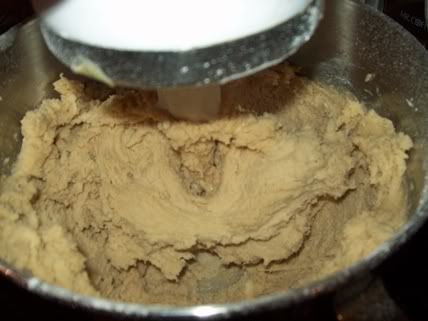 stir in chocolate chips.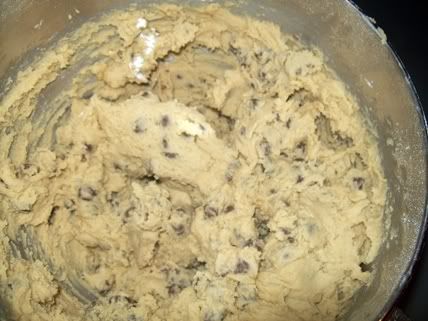 place heaping tablespoonfuls of dough on an ungreased cookie sheet a couple inches apart.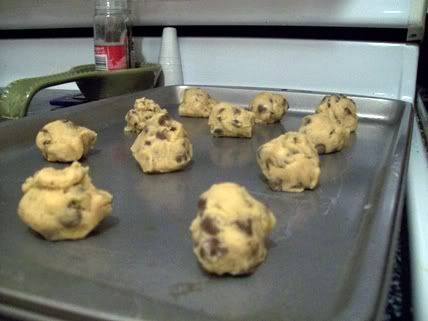 bake at 350 degrees (fahrenheit) for 10 minutes.
let cool on baking rack.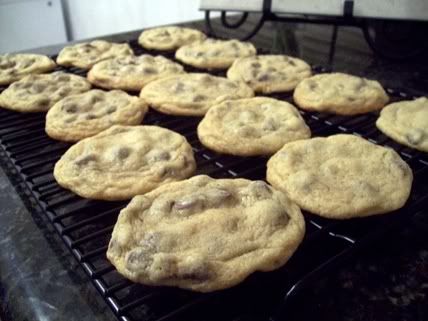 enjoy!