hey! i am really on a roll with posting, huh? hopefully i keep up my momentum.
before i tell you about yesterday, i want to wish my blog a happy five years! i started this blog five years ago yesterday—crazy! i usually do some big to-do giveaway or celebration, but… pregnant.
so! yesterday was easter! i am far from religious, but we do always celebrate easter. i grew up LDS and easter was always a big deal. dresses, egg hunts, church, baskets.. lots of fun.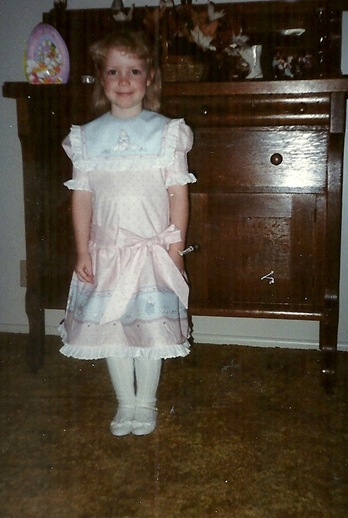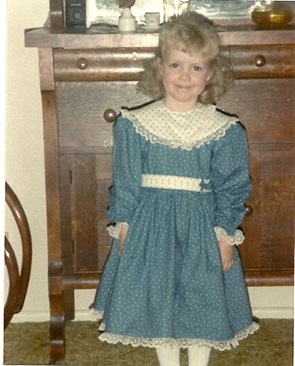 i have to say that the glorification of holidays these days kinda bugs me. okay, sitting on santa's lap i get, but do we really need to have photos with the creepy easter bunny?? a little over the top, if you ask me. and it seems like so many kids get LOADS of easter loot. what happened to a little bit of candy, a toy or a book, and some hard boiled eggs cleverly hidden? i dunno.. call me old fashioned.. but easter is way too hyped up for me these days.
okay, rant over.. and now i will tell you about easter, haha. whatever.
i woke up and the baby wanted french toast. he's pretty demanding. we didn't have any white bread (french toast just isn't the same with wheat bread, folks) so marshall, aka husband of the year, headed to the store to get some.
while he was out, i rolled out of bed and, to my surprise, saw that my gem of a husband got me an easter basket! he doesn't even celebrate easter, so i was floored at the gesture (and, of course, felt bad that i didn't do anything for him…) but look! he's so sweet.
very thoughtful. thanks, babe.
i whipped up breakfast—cheesy scrambled eggs, bacon, and french toast.
afterward we decided to get a little exercise with the pups at the park. it was a beautiful day!
that park excursion was the extent of my exercise all weekend. see these pull up bars?
i did exactly .75 of a pull up. i am not what i once was.. i used to be able to do 5-6 strict pull ups in a row. whomp whomp. oh well, i am heavier and weaker these days! i am actually pretty damn proud of the fact that i made it to gold's three times last week for a 20 minute session on the elliptical (each time.) sure, my hips have DOMS from the experience, but at least it's better than being parked on my butt.
anyway.. a few pics from the park:
the rest of the afternoon was spent working on boxing up my office. we have decided not to move for awhile and so i have to turn my office into a nursery. it's going to be a task, but it's nice to know where we will be when the baby comes. that takes a bit of stress off my shoulders.
i headed up to my parents' place around 4 to help my mom finish up with dinner prep. we had all our traditional easter staples like ham, funeral potatoes, and deviled eggs.
we also had the infamous carrot cake for dessert.. this is the fifth year in a row i have made it! it never disappoints.
my sister brought these incredible homemade peanut butter cups. they put reese's to shame!
before eating, there was an egg hunt for the little kiddos. they had a lot of fun looking for all the hidden colorful eggs.
marshall found a stink bug.
we also each received a basket from the easter bunny AKA momma b. (who, i promise was in attendance.. but i realized i don't have any pics of her or my dad from yesterday! fail.)
love these little shoes in our basket for the little man!
p.s. nora is so cute.
after the festivities we ate dinner, it was delicious!
the rest of the evening was spent chatting and digesting. it was a great family celebration.
i headed home in time to catch the newest episode of game of thrones.. eep, love that show! any one else?
well, that was my easter in a nutshell. hope you had a fun one if you celebrated!
xo. janetha g.