i woke up this morning feeling like my throat was swollen shut. ugh. i went all winter escaping sickness, but it caught up with me today for some reason!
i never call in sick. well, rarely. once in a very great while. but today, i just couldn't hang with the day job.
instead, i stayed home with these monsters…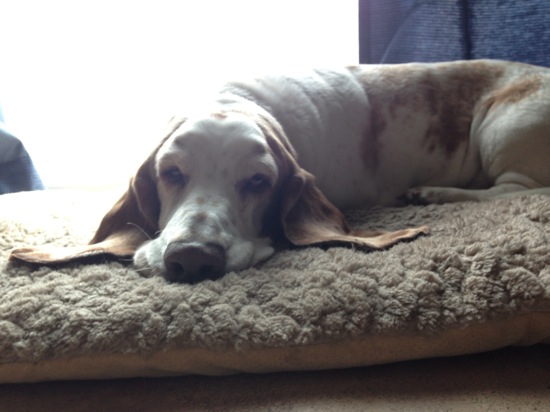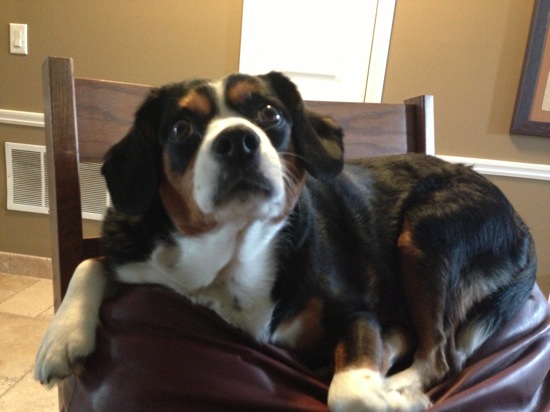 they're sweet. so are my family and friends!
marshall left me some fruit & veggie juice to help the sickness…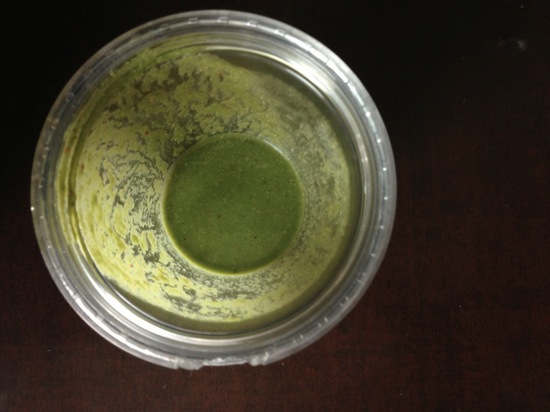 my friends brought me coffee + a cake pop…
and momma b brought me some essential oils for this natural sore throat solution…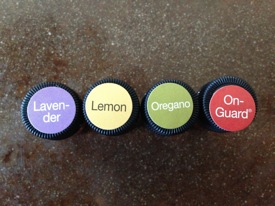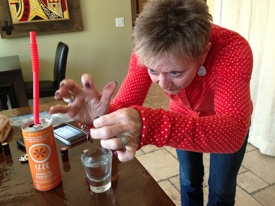 big thanks to all of them!
the only upside to being sick? missing this workout today. ummm.. thanks, but no thanks.
sooo.. enough sick talk. let's talk cake!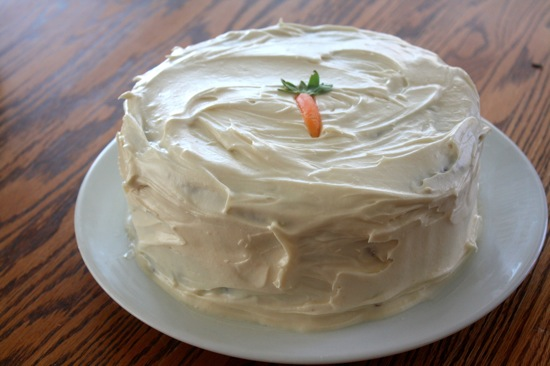 i have been meaning to dedicate a post to the very best carrot cake ever before easter rolls around.. so today seems like as good a day as any to do so!
i have made this carrot cake every easter for the past three years.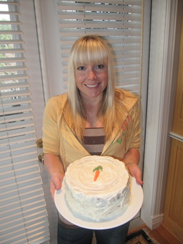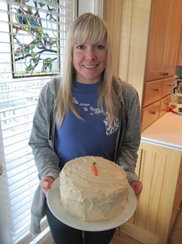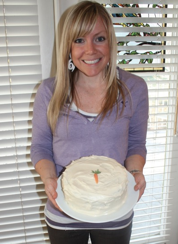 2010                                                2011                                       2012
it is, by far, the BEST.. as the recipe title implies. i will be making it again this sunday. after all, it is an easter tradition!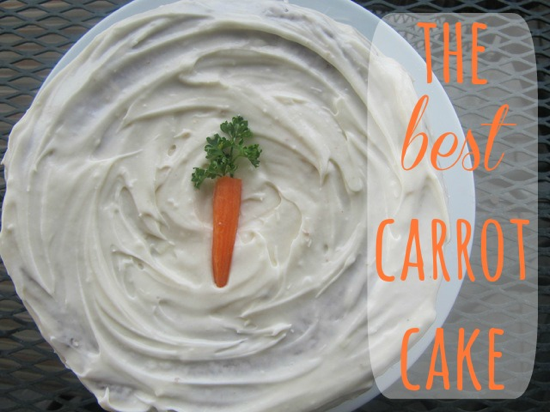 the best carrot cake.
slightly adapted from myrecipes.com 
prep time: 15 minutes, bake time: 30 minutes
yield: one triple-layer 9-inch round cake
ingredients
for the cake:
2 cups all purpose flour
2 tsp baking soda
1/2 tsp salt
2 tsp ground cinnamon
3 large eggs
2 cups evaporated cane juice or white sugar
3/4 cup canola oil
3/4 cup buttermilk*
1 TB vanilla bean paste or extract
2 cups grated carrots
8 oz can crushed pineapple (drained)
3.5 oz sweetened coconut flakes
1 cup chopped roasted pecans
*you can make your own buttermilk by combining 5/8 cup milk and 2 TB vinegar and let it sit for 10 minutes prior to adding to the recipe.
for the buttermilk glaze:
1/2 cup evaporated cane juice or white sugar
1/3 cup butter
1/4 cup agave or honey
1/2 cup buttermilk (see note above, replace 1 TB of regular milk with vinegar in the half cup for this ingredient)
1 tsp vanilla bean paste or extract
for the frosting:
3/4 cup butter, softened
12 oz cream cheese, softened
3 cups powdered sugar, sifted
1 TB vanilla bean paste or extract
directions
 preheat oven to 350*. line three round cake pans with parchment paper.
combine flour, baking soda, salt, and cinnamon in a bowl. set aside.
using a hand or stand mixer, combine eggs, sugar, oil, buttermilk, and vanilla and mix until smooth.
slowly add flour mixture to the wet ingredients, a little at a time until fully incorporated.
fold in carrots, pineapple, coconut, and pecans.
distribute cake batter evenly among the three cake pans. bake for 25-30 minutes or until a toothpick comes out clean.
while the cake is baking, prepare the glaze. combine all ingredients in a saucepan over medium-high heat. bring to a boil. boil the mixture, stirring often, for five minutes. remove from heat.
drizzle the glaze over the baked cake layers. let cake cool completely.
while the cake is cooling, prepare the frosting. using a hand or stand mixer, cream together butter and cream cheese. add vanilla. slowly add the powdered sugar a little bit at a time until fully incorporated and frosting is smooth.
spread the frosting onto the cake with a layer between each cake, on the top, and on the sides. garnish with a baby carrot and parsley, if desired.
enjoy!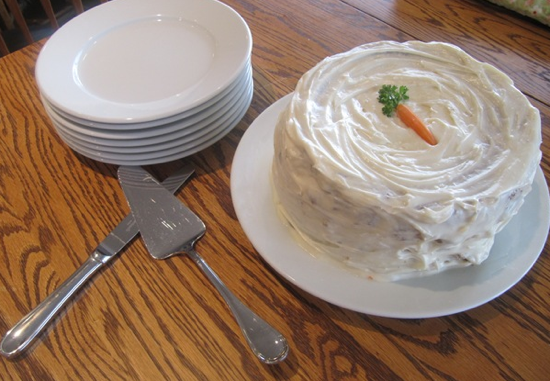 this carrot cake is definitely the best i have ever eaten! it is decadent and delicious and very worthy of the traditional easter dessert title.
Qs~
1. what is one of your favorite holiday traditions?
2. what is your favorite kind of cake?
xo. janetha g.