hey! what's new? is this thing even on? haha. i happened to find myself with nothing to do tonight, so i told marshall i would blog. his eyes got wide and he's like, "your readers are going to be so surprised!" and i thought.. "yeah.. if i have any left!" so if you are reading.. thanks for sticking around! right now we are all lounging around. marshall is reading and penny and randy are squished between us. they are ridiculous. don't you love randy's crazy eye?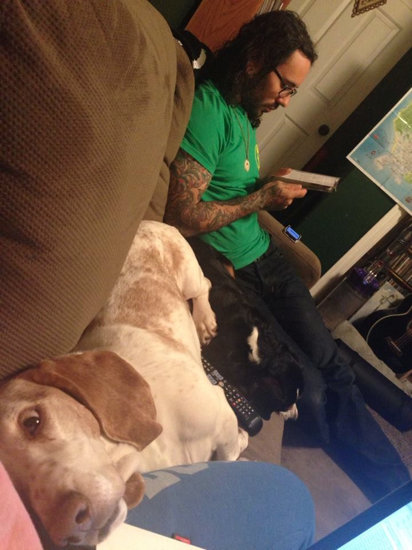 since i really have nothing specific to recap–i mean, it's been 2 weeks–i thought i would just ramble about this, that, and the other. that is a phrase that my boss says on the daily and, to be honest, it kinda drives me crazy because i hear it so much.. but it fits in situations like these!
on the work front, i still haven't hired anyone to replace kerryne.. so we have all been working our tails off. hopefully we find someone this week. think happy thoughts.
a little over a week ago marshall and i had family photos taken with the pups. we had actually rescheduled twice due to the crappy inversion here in utah. the air is SO gross. but luckily we were able to head up the canyon on a day right after it snowed and the background turned out perfect! we had a lot of fun shooting with samantha from ESEM photography. all of these shots are from her.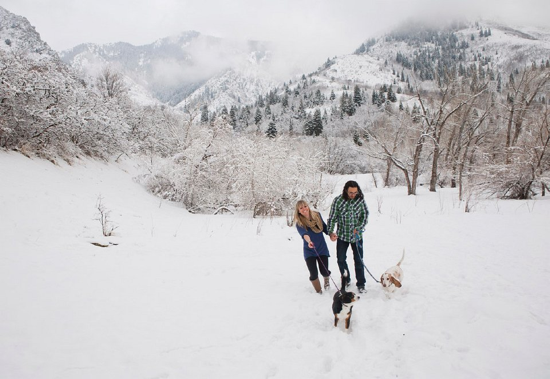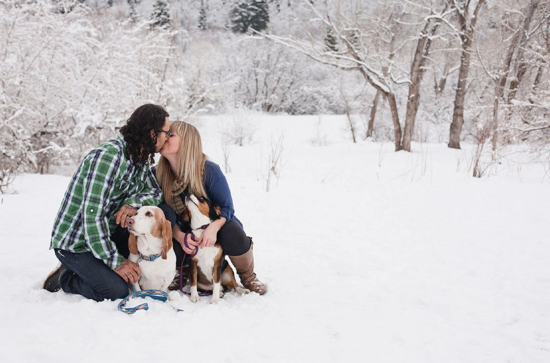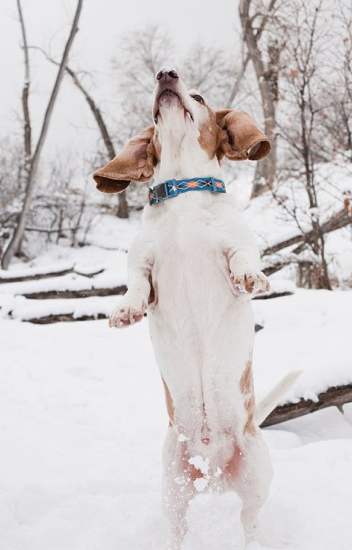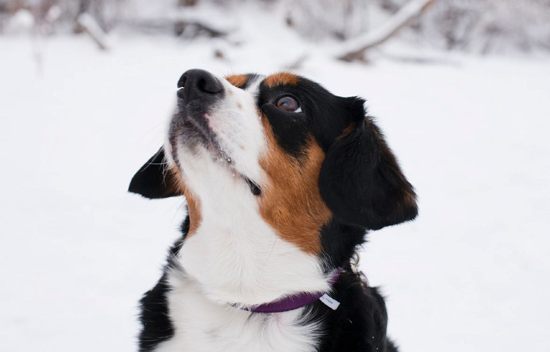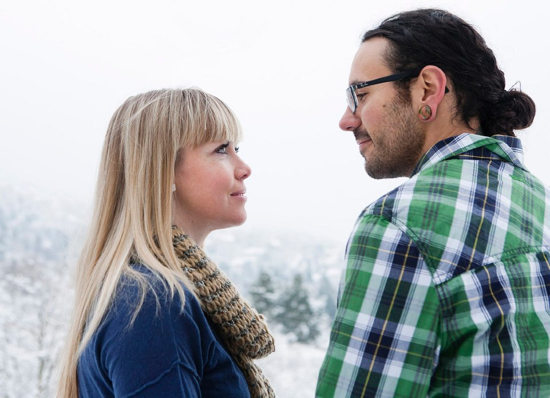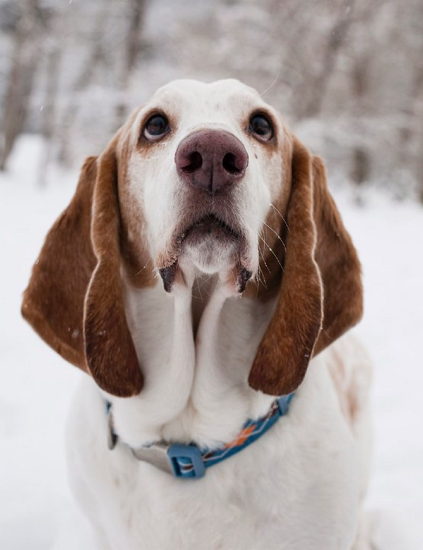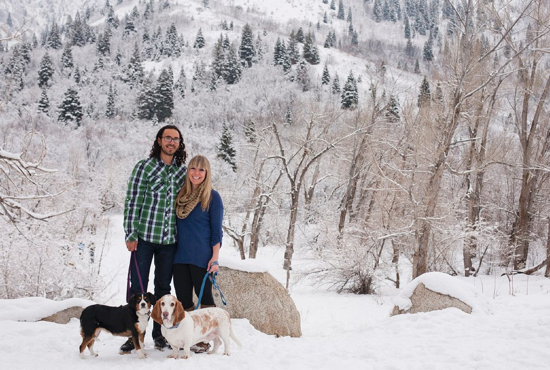 that last one will be the one we get printed on a canvas for over the mantle. we still have our wedding one there from 3.5 years ago, and we have definitely changed a lot! (well, randy and marshall have.. randy's gone gray and marshall's hair needs its own zip code.)
speaking of our wedding.. i was able to visit our venue today after work! we were married at a tropical plant greenhouse, cactus and tropicals (recap here.) i went there today to get an anniversary gift for my parents. they just celebrated their FORTIETH wedding anniversary in nicaragua! my dad served an LDS mission in central america so they enjoy vacationing there. since we weren't able to give them anything on their anniversary as they were out of town, we wanted them to come home to a tropical plant tonight. i picked out a trio of bromeliads. such a pretty south american plant!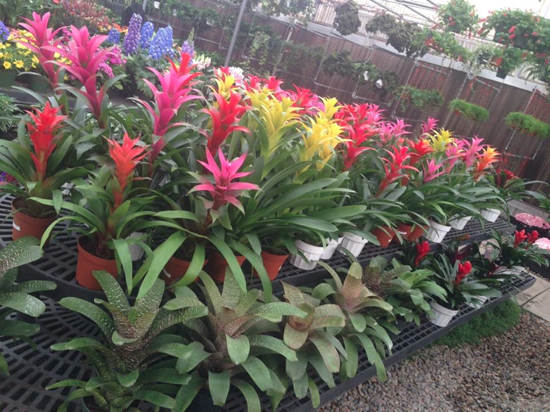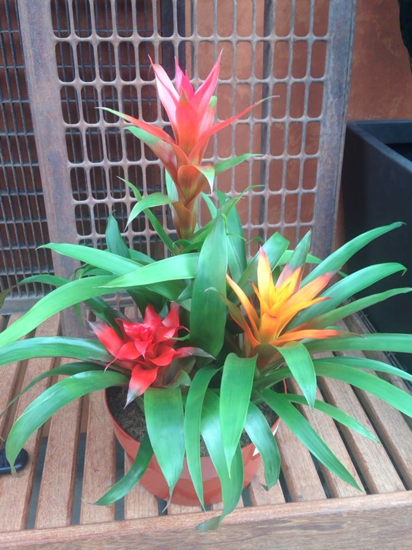 i selected a pot to go with the bromeliads and they fancied it up for me. while i waited, i wandered around the greenhouse reminiscing of our wedding ceremony and reception. it was such a fun walk down memory lane.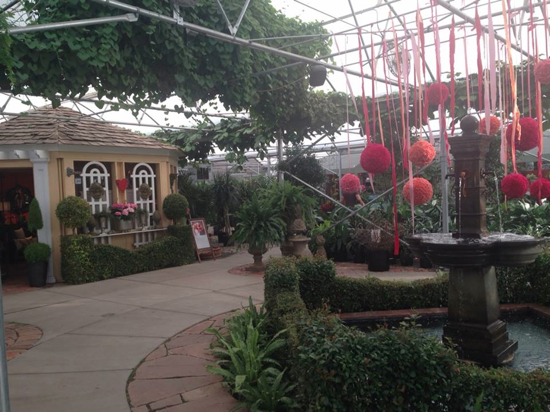 i am a super lucky girl and came home to dinner ready to eat. marshall had the day off and made beef stew!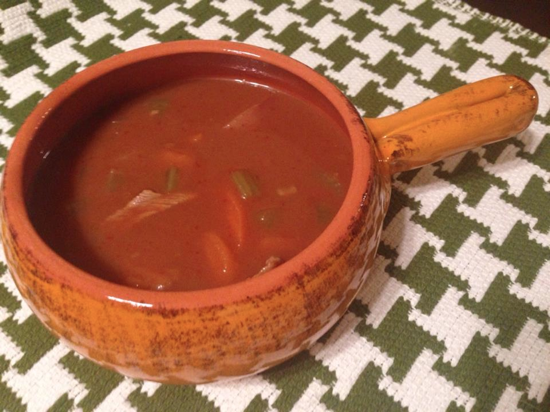 this recipe is from my BFF mandy, it is definitely worth sharing. plus it's really simple and great for winter!
slow cooked creamy beef stew
14 oz can cream of mushroom soup
14 oz can cream of celery soup
8 oz can tomato sauce
12 oz can tomato juice
12 oz water
1 packet onion soup mix
1 lb diced beef
2-3 potatoes, diced (we did 1 big red one and a few smaller yukon gold)
1.5 cups celery, diced
1.5 cups carrots, diced
1/2 medium onion, diced
the directions are easy. mix the first 6 ingredients in your slow cooker. add the remaining ingredients and stir it up. cook on low for about 6 hours. that's it! this makes about 6 large and in charge servings.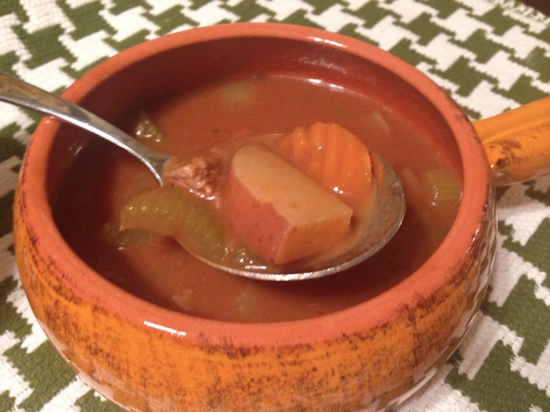 we ate some toasted sourdough bread alongside the stew. hit the spot! it's one of those recipes that is so good that you keep eating more after you are full and then you really regret it because you are SO FULL. that's me right now.
i love slow cooker meals in the winter. well, i like them all year round, but especially when it's cold out. i need to think of a few more to make this month.
oh! remember how i hosted the
january jumpstart
24 day challenge? well, the winners were announced last night and i wanted to share their great success with you!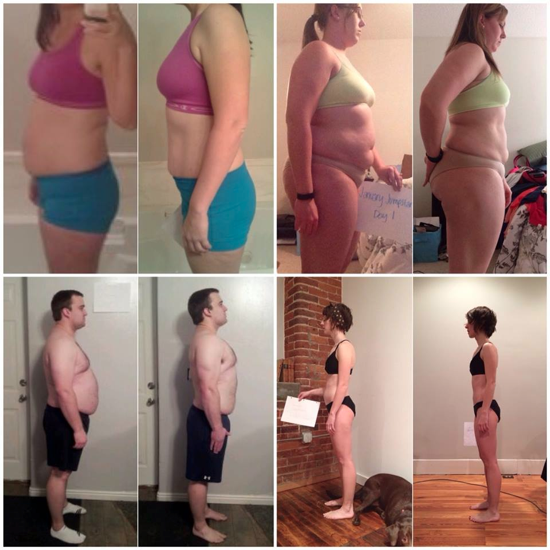 there were SO many awesome transformations, it was so hard to narrow it down. these four folks walked away with $650 combined in cash prizes. woohoo! if you want to do the 24 day challenge you can
snag it from my site
. if you have questions about it, feel free to
contact me
. i am not sure when (or if) i will host another group challenge. if there is enough interest, i am happy to do it! congrats to all those who completed the january jumpstart!
not too much else to report for the day, but i did want to share a random tidbit.  i came across this
article
on
pinterest
. it's a list of 25 things a woman should have by the time she's in her 30s. since i am inching up on 31, i thought i would go through and see what i could check off. it was kinda fun.. my notes are in
bold
.
1. A passport (the more stamps the better). check! i got one back in 2000 and have already had to renew it once.
2. The ability to flirt, elegantly, yet convincingly. check! i snagged a super sweet spouse, so i don't need to worry about flirting, but if it came down to it i know i have the skills.
3. A great aesthetician to turn to for brows, other waxing needs, a facial, a massage. check! jackee belnap is THE BEST for lash extensions and brows.. she does facials, too. look her up if you are local! salon revive in bountiful.
4. A fail-safe skin care and makeup routine for day, and one for evening. check! i have my makeup routine down to 3 minutes. easy breezy.
5. A signature fragrance.  check! i have been into warm vanilla body spray since the young age of 19.. i guess i like to smell like a baked good?
6. A form of physical exercise you are passionate about. check! GPP is my passion.
7. A friend who can count on you as her "get out of jail" card. check! i have two, in fact. 
8. A set of champagne glasses and a champagne you know you love. nope. and since i am not a big champagne drinker i disagree with this one.. although i think it's important to have a go-to cocktail and/or favorite beer! i love greyhounds and green LEV.
9. A handbag from an iconic French or Italian design house.  nope. i am not so much of a material girl living in a material world. and if i can get away with it, i try not to even take a purse with me most places. granted, i lose more debit cards this way from simply putting it in my back pocket.. but i hate carrying around a purse.
10. A set of pearl or diamond stud earrings that makes you feel elegant and put together no matter the tears in your jeans. nope. my lobes are stretched sooo.. yeah. don't think i could afford size zero gauge diamonds. nor would i want to. elegance isn't really my thing.
11. A pair of jeans you know you look great in (with or without tears). check! and it's totally fine with me that they are from AE and were forty bucks. like i said.. not so elegant.
12. A garter-belt, and the confidence to wear it. nope. uhh.. is this really necessary? i don't feel like i need one. 
13. The ability to write the perfect thank-you note (and the stationery that goes with it). check! of course i have owl thank you note stationery.
14. Eye cream that you use religiously twice a day. nope. again.. is this really necessary? i feel like my eyes aren't looking haggard enough to require cream twice a day? am i missing something?
15. Something on your wall that is neither a poster nor a family photograph. check! i was actually thinking about this yesterday, weird! i was thinking of how my decor in my 20's was all posters from bands and snowboarding brands. now days we have quite a bit of original artwork from various artists as well as prints from our favorites that we can't quite afford originals from. marshall and i love buying art together!
16. The ability to forgive (others, but yourself first). check! i feel like if you can't forgive someone, you are only tormenting yourself. momma b raised me with a good point of view on the matter.
17. A family you love. check! see pics above. and i have lots of other family members i love to bits.
18. The confidence to ask for what pleases you in bed. check! a girl's gotta do what a girl's gotta do.
19. The confidence to say no. At work. In bed. And everywhere in between.  check! THIS IS SO IMPORTANT. i feel like i said yes to so many things for so many years because i didn't want to let people down. but saying no is very important sometimes.. especially for your sanity!
20. A savings account and a retirement fund. half check! i have a couple of savings accounts but i REALLY need to look into retirement funds. my work does nothing in the way of that so i need to take the initiative to figure something out on my own. and soon.
21. A local bar that will always find you a seat (because you go there often and tip well). hmm.. kinda check? there is a bar my BFF and i always count on and the bartenders know us, but we definitely don't go there often enough! life gets in the way. but they are always happy to see us when we do decide to go!
22. A restaurant you can take clients out to lunch that will always give you excellent service and act like they know you (again, because you go there often and tip well). check! well, i don't have clients i take anywhere, but i have about five restaurants like this in my back pocket that i make sure friends from out of town don't miss or we head to for a special occasion.
23. A set of stilettos that will give you confidence no matter the day you have had (and that you can walk in). NOPE. i gave up high heels years ago. i feel like once you give them up, you have reached a certain maturity in your life. haha.. i know some won't agree.. but heels are uncomfortable and i don't care how long and lean they make my legs look. comfort over fashion all the way for me. wedges i can do, stilettos i can not.
24. A person whose happiness you put above your own. check! a few special folks have this spot.
25. A bucket list. check! it's not written down anywhere, but it is in my head. 
that was fun. i am always a sucker for listy-like stuff!
ok! that's enough for now. signing off!
hope you all are well. let me know what is going on in your life!
i am going to vegas on thursday for the queens of the stone age concert and then we are going to see absinthe the next night. pretty excited! it'll be a nice little valentine's getaway even though we aren't big hallmark holiday celebrators. i will definitely be back before i leave to tell you about BLEND RETREAT and then of course i will report back after my trip because i live for trip recaps ;)
Qs~
1. what is your favorite slow cooker meal?
2. is there anything on the list of 25 above that you think does not belong? 
xo. janetha g.