yay, it's spring! yesterday was officially the first day of spring and i couldn't be happier about it. i could, however, be happier about the weather. we woke up to snow today. booooooo.
it's funny, i used to be really sad to see winter go because i was such a die hard snowboarder. however, as i have gotten older, i have grown less and less fond of the snowy season and have seriously looked forward to warmer temperatures. especially this spring, since i have developed an outdoor exercise habit over the past year (thanks to GPP.)
another thing i love about warmer temperatures is my increased desire to eat fresher, healthier food. i don't know if is that the cold weather has me craving comfort food or that i know tank tops & shorts season is now just around the corner, but there's something about spring has me aiming to eat a healthier diet.
as part of the beautiful change challenge, i have been asked to talk about some of my food and fitness focuses this spring.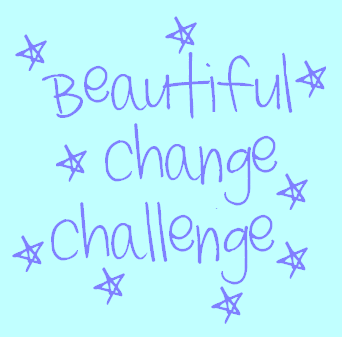 now, i am always focusing on my food and fitness goals. it's a constant thing for me! you guys know i work out 5-6 days a week and i eat clean about
75%
60% of the time (haha.. i have kind of fallen off the clean eating bandwagon the past six weeks or so…) but i always like to use the spring season as a reason to refocus and dial in my food and fitness goals. a little "spring cleaning"—ya know?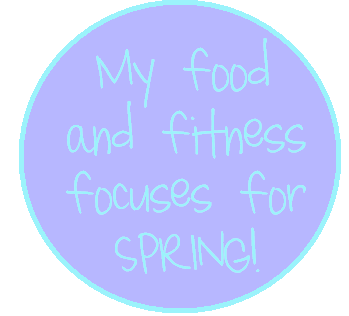 i have picked two food factors & two fitness factors to focus on this spring.

i have said it before and i will say it again: i suck at eating vegetables!! i am pretty OK at fruits, but i could be better. shoot, even my salads usually contain very little veggies. a few days of the week, marshall makes me juice in the vitamix using an array of fruits and vegetables. however, if i don't have that morning juice, i just might go the entire day without eating a SINGLE veggie. yikes.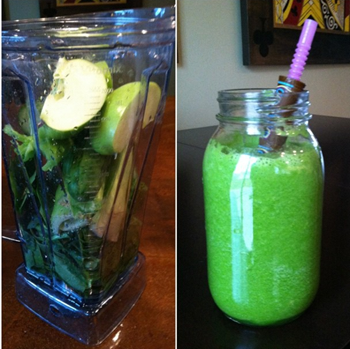 SO, this spring, i am going to aim to eat fruits and veggies at at least two of my meals each day. if i do have the morning fruit & veggie juice, that can count as one of the two. oh, i also want to plant a garden and grow my own produce! maybe then i'd be more inclined to eat it??

y'all know i am not big on running.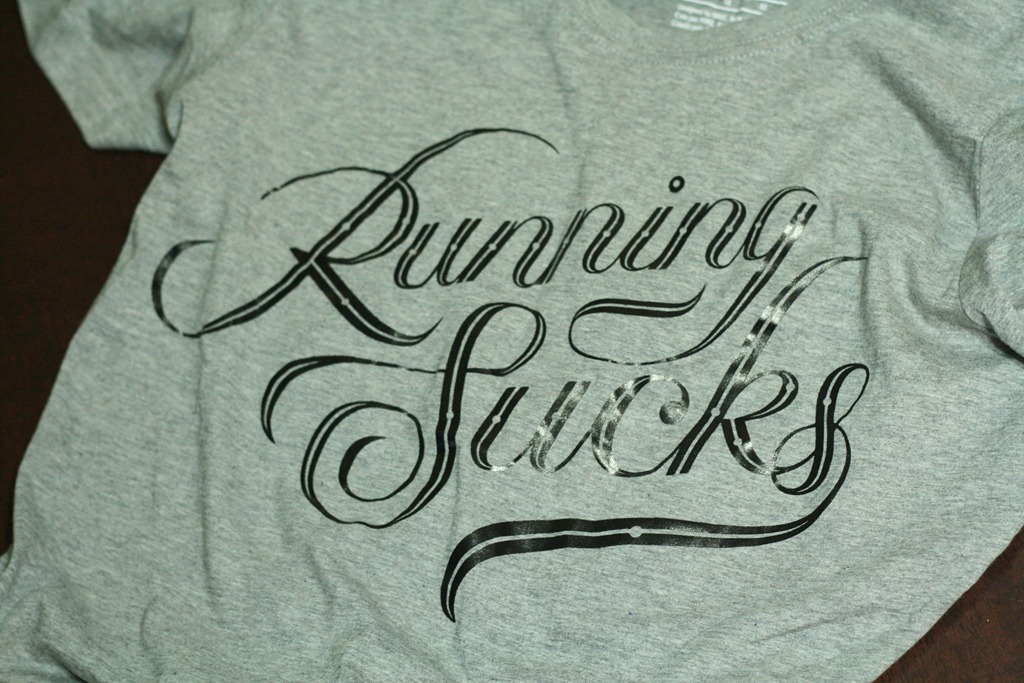 my motto.
i like short distances. sprinting is my jam. throw a few miles at me and i get grumpy. throw five miles at me and i will laugh, shake my head, and go home.
however, i have been recruited to run a relay race in a couple months. the race requires me to run 7 or 8 miles at a time. you know what that means? i need to make sure i can actually run 7 or 8 miles at a time. since it's a relay race, i have teammates who will be counting on me. i don't want to let them down, so i need to make sure i focus on running longer distances before the race.

notice i said less sweets & treats—not NO sweets & treats. the thing is, i will never give up treats completely. been there, done that.. hated it. however, i have been having sweets & treats after lunch, after work, after dinner, before bed… there is really no need for SO MANY TREATS! i am not a dog.
i am going to aim for just one treat a day instead of three or four. special occasions don't count.. i am a believer that special occasions call for more treats. like birthdays and date nights and carrot cake on easter.
but, no, a tuesday is not a special occasion. neither is four o'clock.

while i am constantly working on my speed and strength, i don't focus much on learning new things. at my gym, we recently started doing exercises while balancing on swiss balls. it's hard. but fun. and i want to be better at it! something to practice.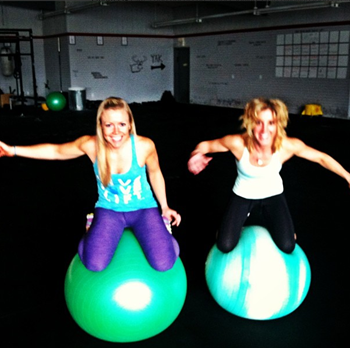 we also did double unders this week. i can't do more than ten in a row. but i WANT to. practicing things like balance and double unders is such a different type of workout than adding weight to a barbell or shaving a few seconds off running a mile. i want to learn new skills this spring!
those are my four focuses! i usually don't have a hard time committing to something that i focus on, but i have been really lenient with myself lately. so.. hopefully i can stick to these goals and come back to this post if i find myself drifting off into space. hold me to it, kay? thanks.
Qs~
1. what food & fitness focuses do you have for spring?
2. what is your favorite season & why?
xo. janetha g.
___________________

Now, it's actually healthy to wash your hair every day. AVEENO® PURE RENEWAL lets you renew your hair to its naturally balanced state daily. Unlike ordinary shampoos, these sulphate-free formulas have Balancing Seaweed Extract; bringing hair back to its naturally healthy, most balanced state with each wash, for beautifully healthy-looking hair.
Disclosure: Compensation was provided by Aveeno via Glam Media. The opinions expressed herein are those of the author and are not indicative of the opinions or positions of Aveeno.