hi! how was your thursday? mine was fab.
i worked the morning away and then headed to lunch with mandy. we went to desert edge followed by a little trip to lulu since it was around the corner.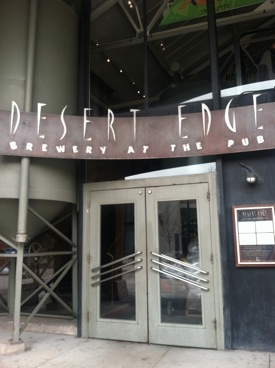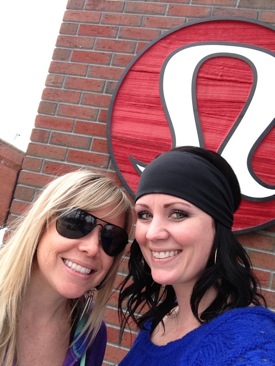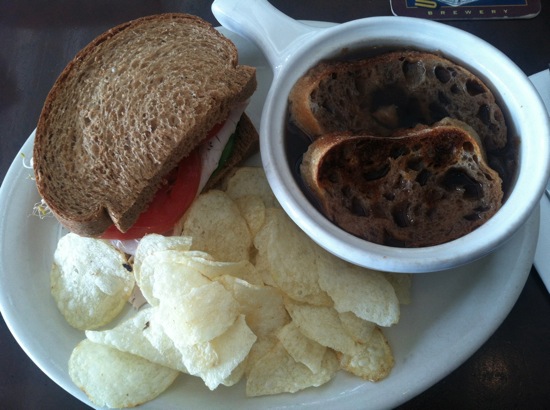 i had a turkey avocado sandwich and french onion soup. at lulu i snagged a couple tanks that were on sale and a long sleeve that i've been coveting for months.
after work i came home some fun mail! i got a pair of reebok sky DMX kicks and looove the colors.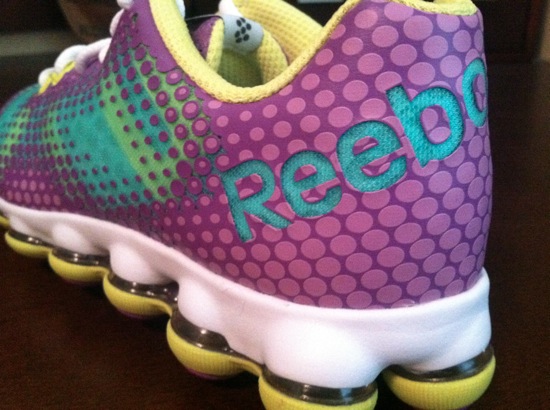 don't they remind you of an easter egg?! i threw them on, sucked down a protein shake, and headed to the gym for some sideways action. i followed that up with 20 minutes of HIIT on the treadmill so i could test my new shoes.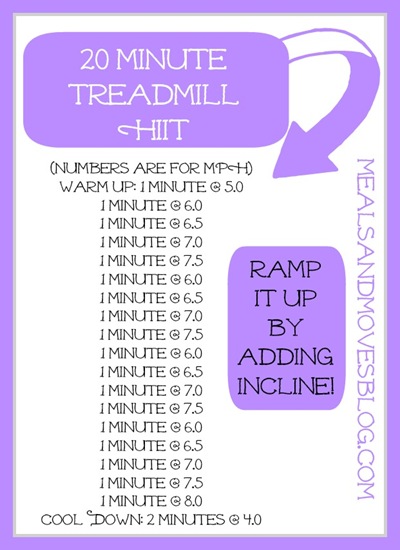 [pinit]
this routine will carry you a little over 2 miles. it's fun to change your speed every minute.. i have to, otherwise i get bored to tears on the treadmill! i really liked the shoes.. it was like running on soft springs. i am used to minimalist shoes, so it was definitely a change. but a good, comfortable change!
after the gym i headed home and made dinner for me and marsh. meatball subs were on the menu, so i had to stop by the store to get some buns. this was a semi-homemade meal.. we totally cheated by using trader joe's meatballs and marinara. but i did assemble them, so that counts for something, right?! i used daiya jack cheese for mine and actually loved the flavor (and the fact that it got super melty.)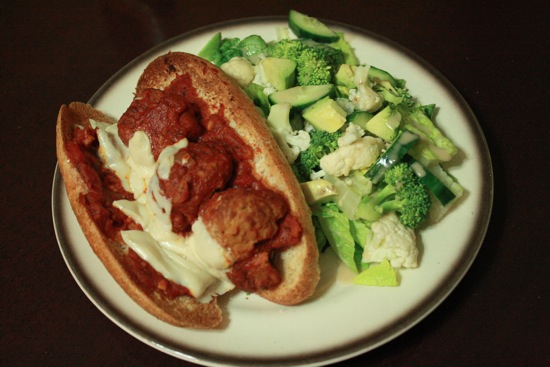 i made a simple side salad (lots of green–romaine, avocado, broccoli, cucumber.. and then cauliflower) to go with the subs and topped it with our favorite dressing.. again, from trader joe's. it's so good, you've got to try it!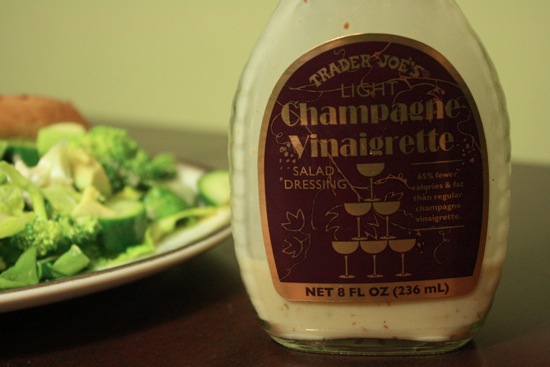 and now onto the title of today's post!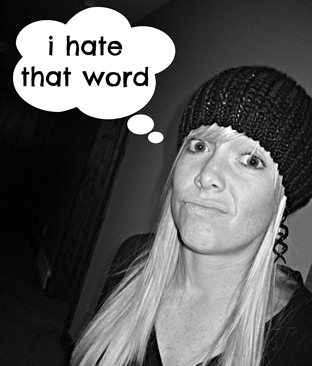 are there any words or slang terms you hear or read and it sends you over the edge in a cringe fit? i know you have at least one or two.. right? well, here's my cringe-fit-list:
beastmode. it is getting more and more popular by the second. why?! i am not a beast nor in a mode that resembles that of a beast when i am working out.
moist. i feel like a lot of people hate this one!
food porn. i don't like to relate my food to porn for some reason.
even worse: yolk porn. i see this on instagram often. it's images of runny eggs. now when i am scrolling through my IG feed and see someone post a runny egg, i hold my breath hoping they don't call it yolk porn.
panties/undies. what can we use instead? i don't love underwear either.. but i guess it is better than the other two. maybe i just won't talk about that article of clothing ever again.
amazeballs. i am not sure why this caught on with such rapid fire. i do love using the word "balls" solo. ("holy balls, it's cold.") but not with amaze- in front of it.
nom nom nom. i think i was guilty of using this phrase in 2009. i quickly realized how much i disliked it.
yummo. pretty sure rachael ray made this one popular? rachael, i love some of your recipes, but not the word "yummo".
foodgasm. again.. i don't need to turn my love for food into a sexual encounter. no food porn, no foodgasm.
awesomesauce. i like awesome. i like sauce. please keep them separate, though.
prego or preggers. no. you are pregnant.. with child.. having a baby. you are not pasta sauce.
HUBBY (or wifey!)<—i think this one is #1 in my cringe book.
(source)
of course, i am guilty of using words that other people love to hate. a few that come to mind:
totes. i used to hate it and now i am hooked. i don't ever say it, but i totes text it all the time.
ridic. i guess i have a thing for shortening words.. i like ridiculous, but ridic is fun to say.
nugget. as in.. that is a very important nugget of info or that baby is a cute little nugget.
fab. i even said it in my opener of this post.
fanflipingtastic. or putting "flipping" in the middle of any word, really.
oh.. and another thing i love that lots of people loathe?
#unneccesarilylonghashtags
#icantgetenoughogthem
#iknowtheyareridicbuthteyarefun
#sorryimnotsorry
your turn!
1. what are some words/slang terms you hate?
2. what are some words slang terms you use but others hate?
xo. janetha g.
p.s. my casserole recipe was featured over on all free casserole recipes (what an awesome idea for a website!) check it out :)