giveaway is closed! winner is #287, brittany
i've expressed my love for popchips potato chips several times in the past, so when i saw that popchips came out with a whole line of tortilla chips, i was all over that!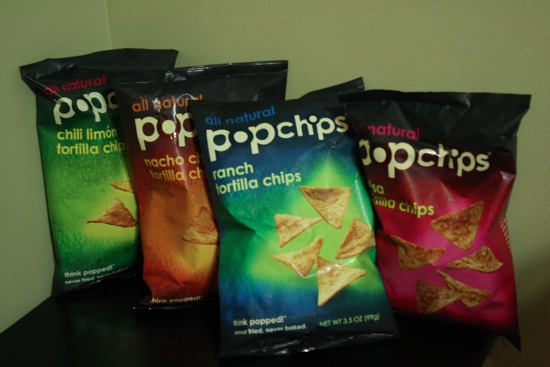 i purchased the nacho cheese, the ranch, and the chili limon tortilla chips on multiple occasions. (i didn't know there was a salsa flavor–that one was new to me!) i would eat bags of popchips tortilla chips at a time. i love them.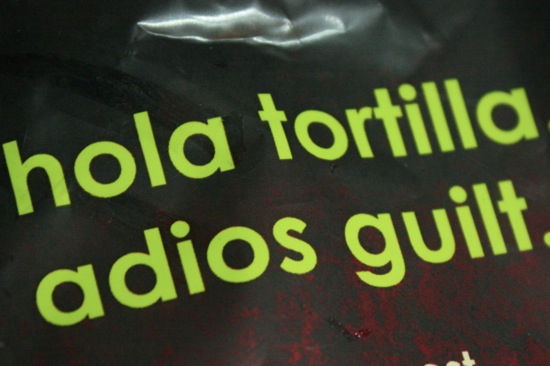 then, one day, i received an email from popchips asking if they could send me some of their new tortilla popchips to blog about. um—yeah! sign me up! i was already spending my dollars on bag after bag of tortilla popchips, i may as well receive some for free to review.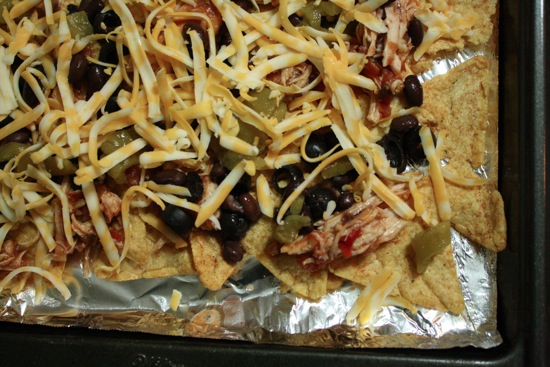 instead of just shoving my face with the chips (like i have done in the past) i decided to create a recipe using the tortilla popchips and post the recipe as part of my review. that's more exciting than just telling you i ate the whole bag, straight up, with salsa. even though that's what i did with a few of the bags they sent… shhh… that's our secret.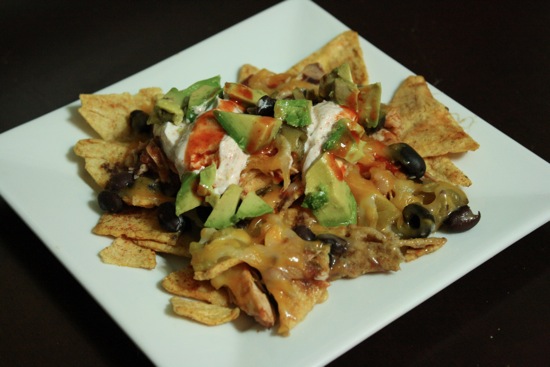 popchips nachos deluxe
serves 2-3 as an entree or 5-6 as an appetizer
ingredients:
8 oz boneless, skinless chicken breasts, cooked & shredded (see my method below)
1 bag of popchips tortilla chips (any flavor, i used salsa)
1 cup/8 oz of canned black beans, drained
1/4 cup/4 oz canned diced olives, drained
1/4 cup/4 oz canned diced green chiles, drained
8 oz colby jack cheese, shredded
6 oz container plain greek yogurt or sour cream mixed with 1-2 TB taco seasoning
a few sprinkles of hot sauce (i love cholula)
1 large avocado, diced
salsa for dipping, if desired
directions:
if you need to cook your chicken, i suggest making it in the slow cooker. to do this, simply place your chicken breasts in a slow cooker with a jar of salsa and cook on low for about 4 hours or high for 2 hours until chicken is fully cooked. shred chicken with two forks and drain off excess moisture before using in this recipe.
turn oven broiler to low OR if you do not have a broil, heat oven to 350* F.
line an 11″ x17″ baking sheet with foil or parchment paper.
spread the chips over the baking sheet in a single layer.
sprinkle the chicken, black beans, olives, and green chiles over the chips evenly.
sprinkle cheese over the top of everything else, distributing evenly.
place in oven for 5-7 minutes or how ever long it takes until cheese is melted completely.
serve up nachos immediately, garnishing with a dollop of the seasoned greek yogurt or sour cream, a sprinkle of hot sauce, and some of the diced avocado.
eat with a side of salsa… enjoy!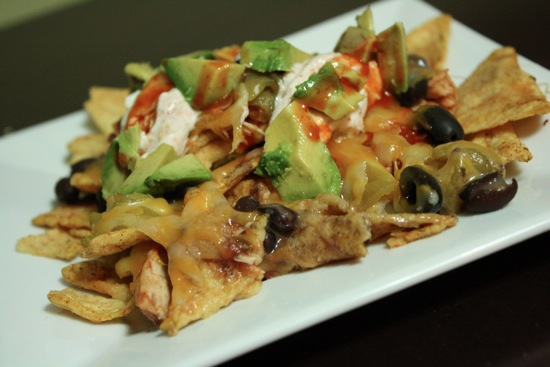 i love how these chips taste! the seasoning piles up in the crevices and each chip packs a lot of flavor.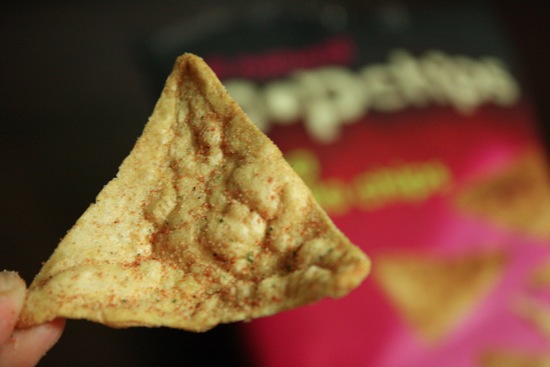 i also love the stats that they pack. check it out: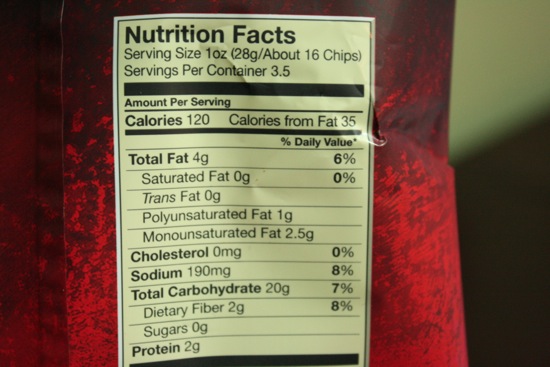 it's okay to eat a whole bag in one sitting… right? right! i mean, considering the calories in other bags of tortilla chips, this option is not too shabby if you ask me.
popchips has generously offered up a giveaway to you guys.. one winner will receive a chipment of the new popchips tortilla chips. yay!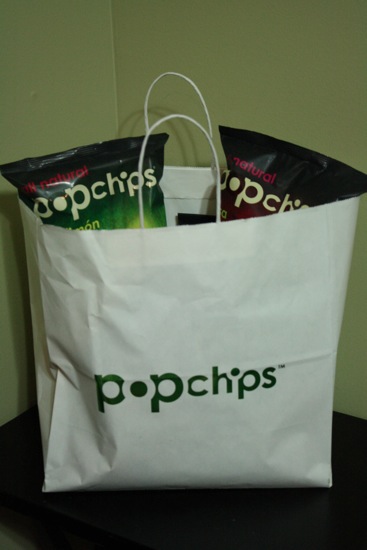 to enter, simply leave a comment on this post. i will pick a winner on friday.
xo. janetha g.