hello! it's sunday evening and i am finally taking a time out to blog. it's been a busy, fun weekend!
friday night i went to a slumber party–no, not a sleepover, the other kind of slumber party. it was fun to see some of my lady friends and get updated on all the latest and greatest products for the bedroom. saturday night i went to the porcupine with marshall and some of his family to celebrate his birthday & his step-sister stacie's birthday. after dinner, we checked out looper. super good flick! highlight recommended. today i did the usual costco & whole foods grocery shopping and i also hit the gym. i am still nursing my tendonitis, so i rowed a 5k. boring, yes, but something is better than nothing! we headed to my parents' place for a family dinner and it was awesome to see everyone and eat delicious food together.
all of those things were great, but the main event of the weekend was saturday morning. it was the burpee mile!!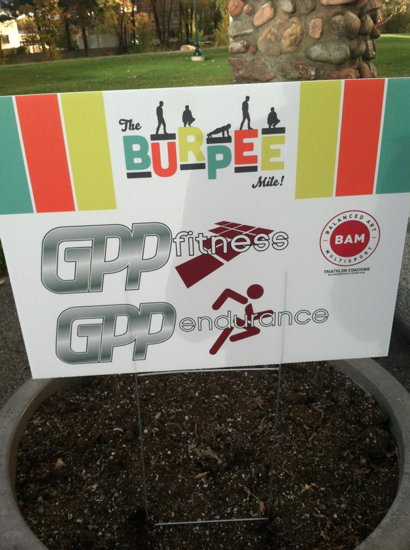 i have talked about this event for a few weeks, and i am so excited to recap everything. it went off without a hitch! this charity event was led by my friend and trainer, lizz. she organized this event where hundreds of fitness fanatics banded together to raise money for no more victims and to complete an entire mile of burpees. no more victims is an organization that helps children that have been sexually abused. i couldn't think of a greater cause to be a part of. it truly was an honor to participate in the burpee mile.
i arrived at murray park bright and early at 8 AM saturday morning to set up for the event.  there were balloons to blow up, banners to hang, swag to unload, signs to scribble on, tables to arrange, tents to pitch, stages to assemble, and much, much, more. there were lots of helpers young and old scrambling to get things organized before registration.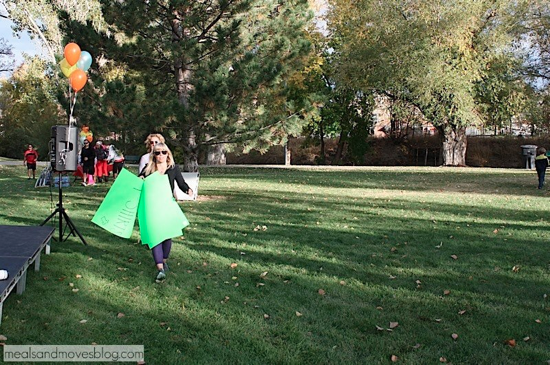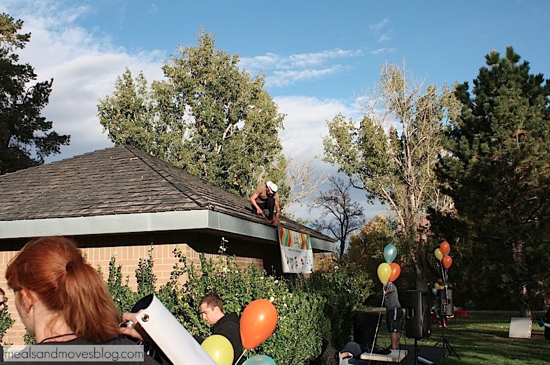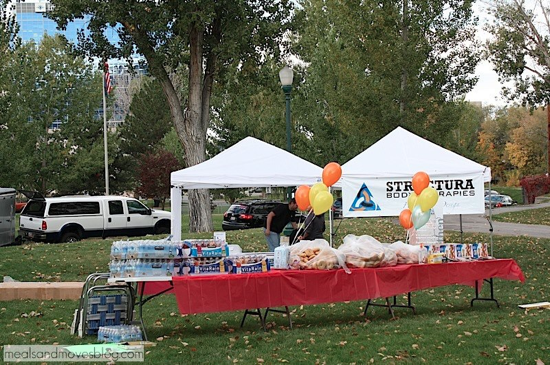 nikki hauled big ol' bags of bagels to the refreshment area while neil and wes discussed the logistics of the burpee mile.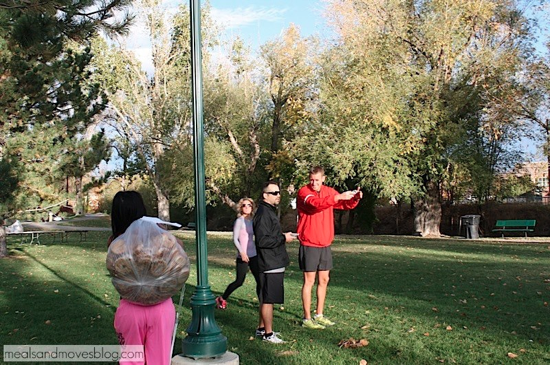 amy, amanda, and nikki were glowing. no, really.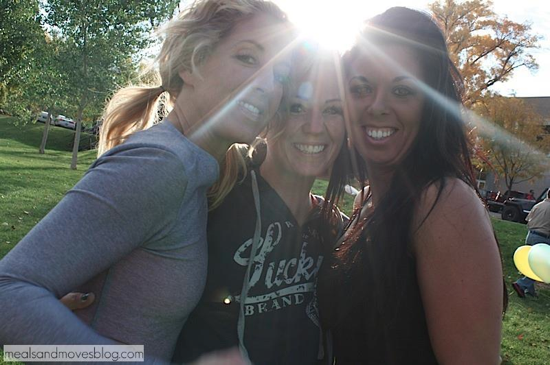 shortly before registration opened, lizz had us gather together for a quick meeting.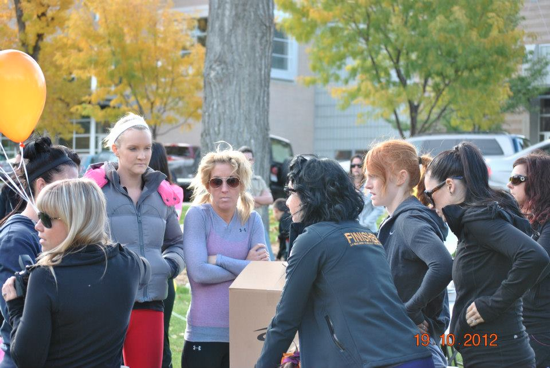 photo courtesy suz martin
you may see an organized sparkle in lizz's eye as she told us how to man our stations.. but really, she was just telling us the difference of a T and an X when we marked it on participants' wristbands.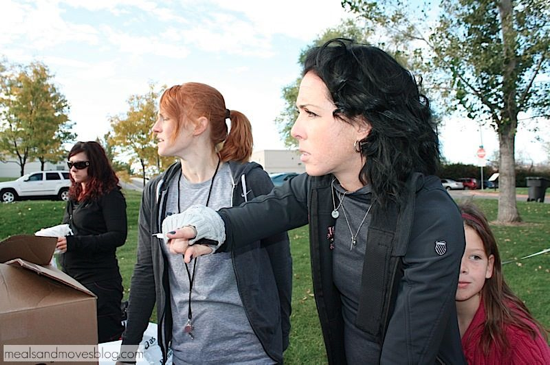 i kid.. lizz was so flipping organized and this whole thing could never have happened without her skills!
i managed to run over to say hello to the folks at the fitmixer tent–they were there sampling the aminos!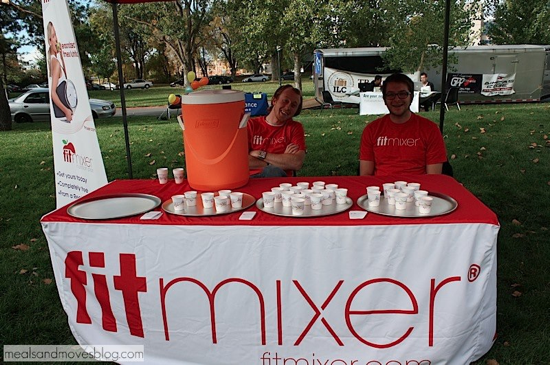 it was 9:30 AM in the blink of an eye, and i was in charge of same-day registration. i had no idea what i was doing, don't let the officialness of that computer in front of me fool you…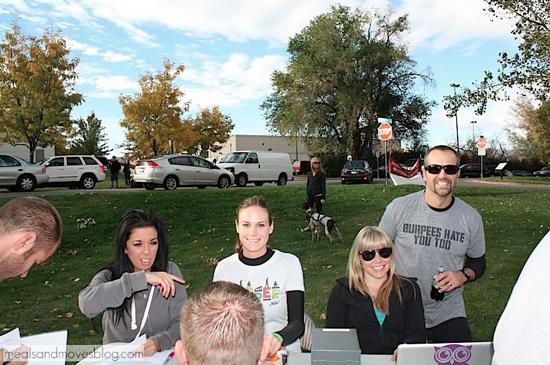 it was fun to see familiar faces show up throughout the morning, including my main ladies, kerryne and amanda, and my friend alicia from fitmixer!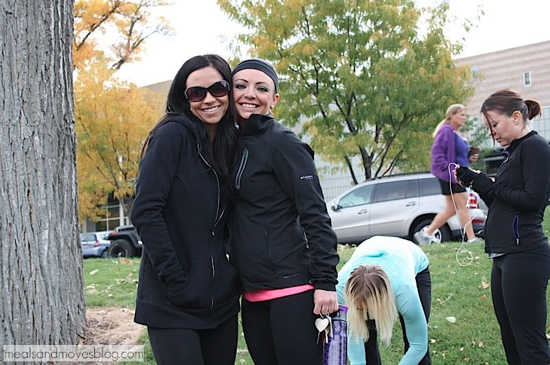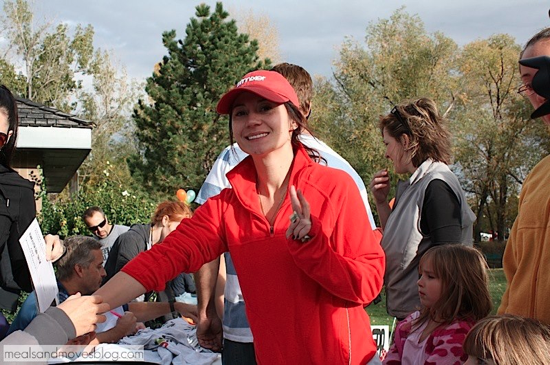 the participants were rolling in! it was great! teresa got everyone warmed up with a little zumba before the mile.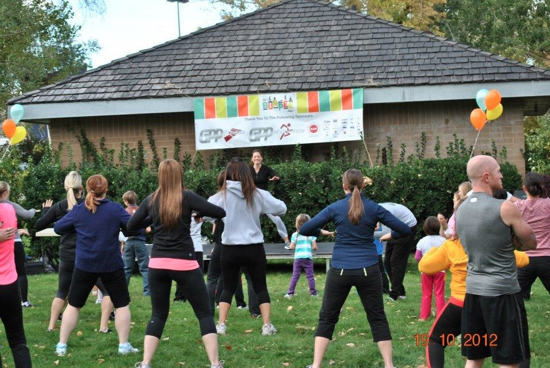 photo courtesy suz martin
after the warm-up sesh, there was a flag ceremony and then lizz welcomed everyone. neil went on to explain how the burpees of the burpee mile would be executed.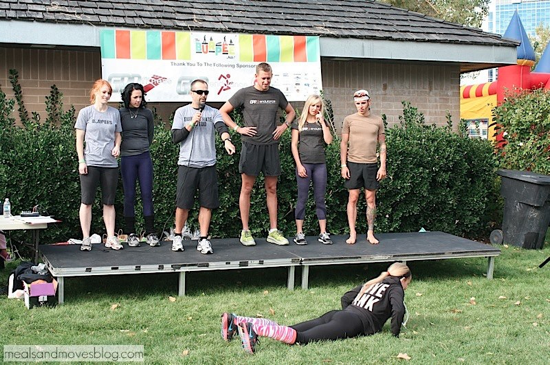 we took a minute to slap on some burpee mile temporary tattoos before the starting whistle went off.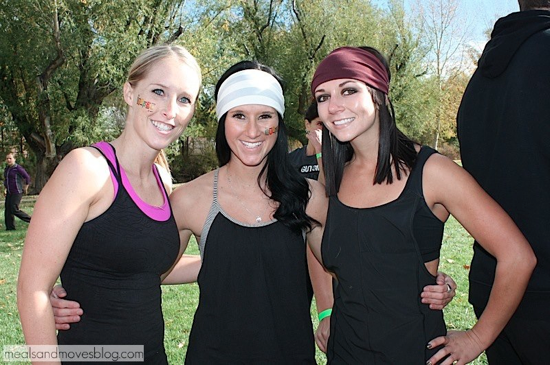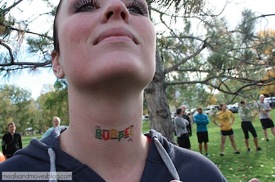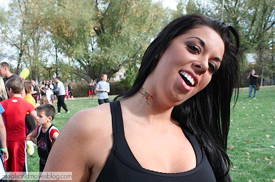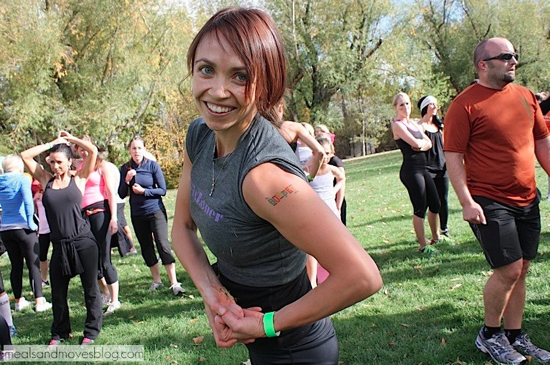 mo & i were sharing a rag for our tats.. we were necking ;)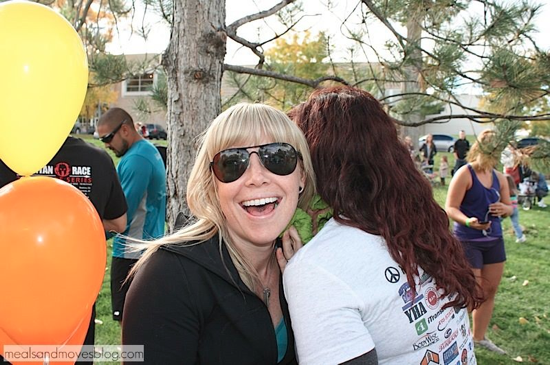 as i mentioned, i am injured and so i couldn't physically do any of the burpees for the burpee mile. i can honestly say that i was bummed about the situation. but it did give me a chance to take lots of rad photos of everyone ELSE doing burpees!  the area for burpees was a stretch running west to east along the park. to complete an entire mile, participants had to go down and back 6.5 times!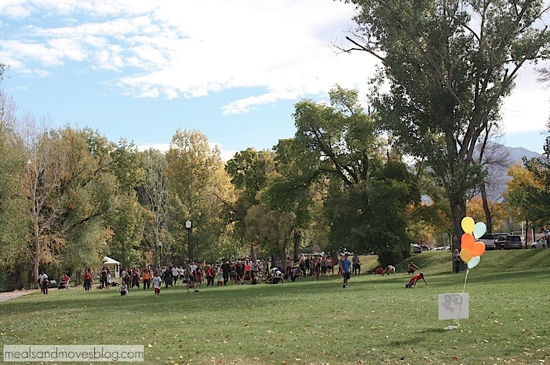 it was cool because several sponsors were able to take a shift to lead the burpees and every representative had a little bit of a different twist on how they led the pack. i loved seeing the variation!
enoch from crossfit race led for awhile. he's super tall, so he covered a lot of distance pretty quick!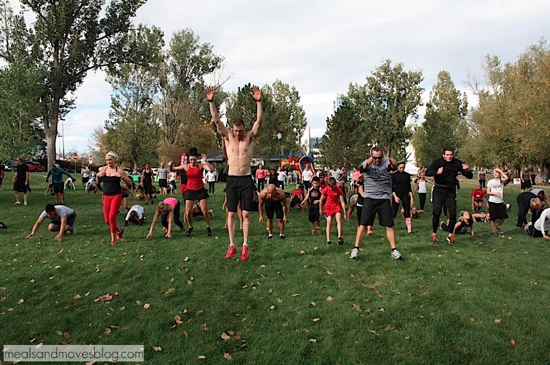 alicia and the fitmixer crew took charge for a bit.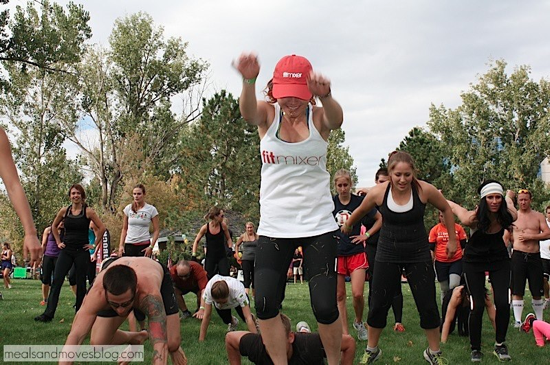 when candice from body of a mother took the lead, she declared that everyone was to do their burpees "WITH THE CLAP!" (meaning clapping over your head when you jump. there is a debate whether or not burpees should be done with the clap, but she is super clap happy!)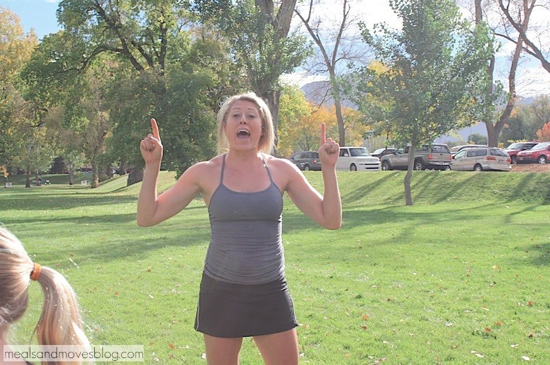 neil, who is ANTI-clap, tried his best to intercept.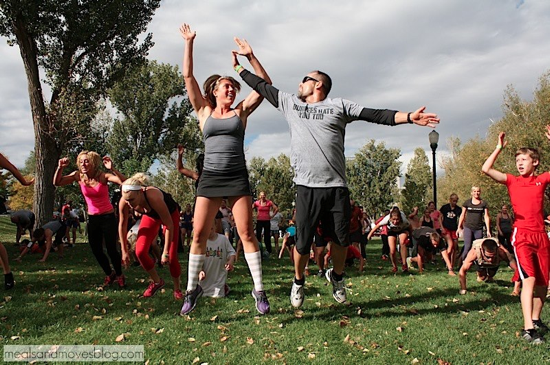 but then the two of them came to an agreement with a mid-air-high-five.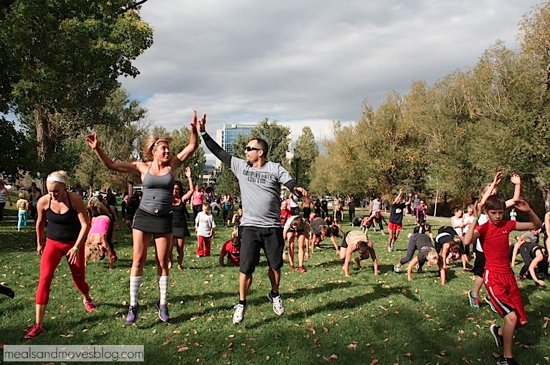 at one point burpee-cartwheels were being busted out. it was amazing.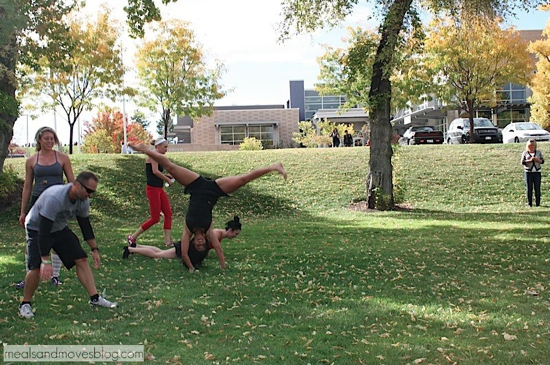 all the while, lizz was up on stage announcing winner after winner for the plethora of prizes donated by the sponsors!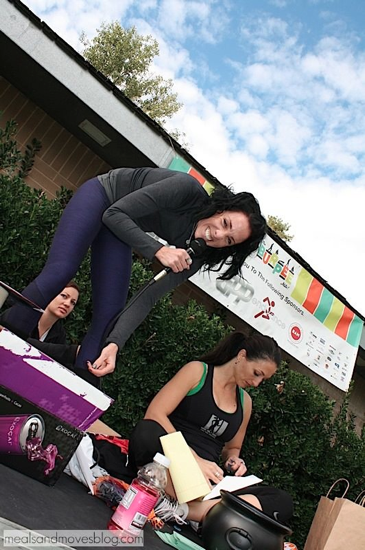 meg and damon helped hold down the registration fort and made sure to help anyone who came to them with questions.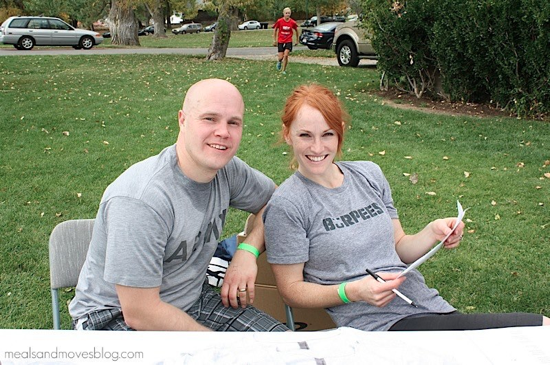 and all the kiddos were playing in the bounce house. i'm kinda sad i didn't take advantage of that thing..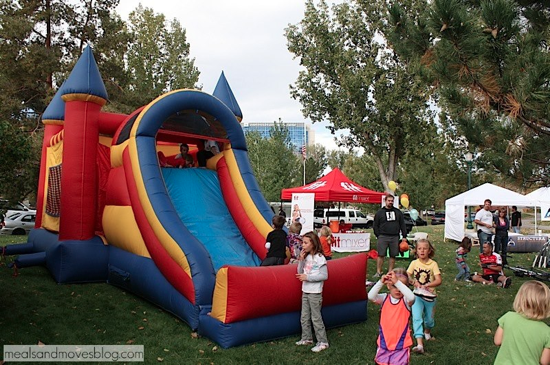 there was a weighted vest going around from person to person during the mile. as if burpees weren't already bad enough, right?!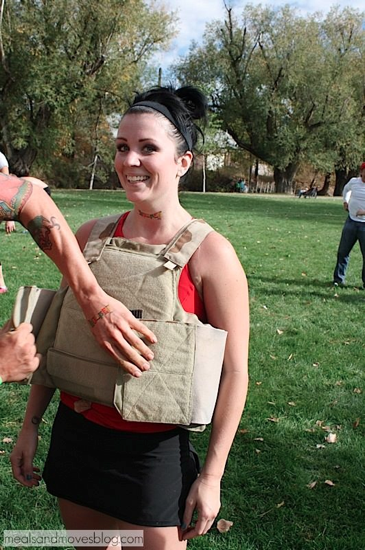 go, amanda, go!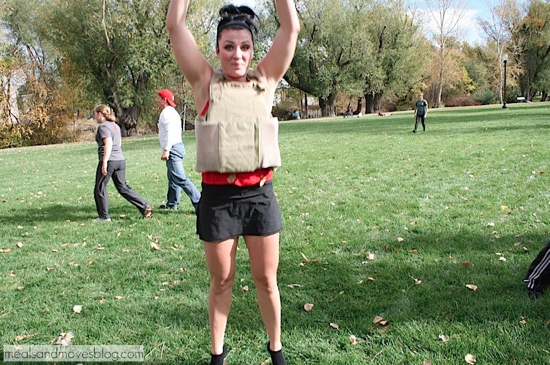 here are some more action shots from the mile!
cute sid & bethany.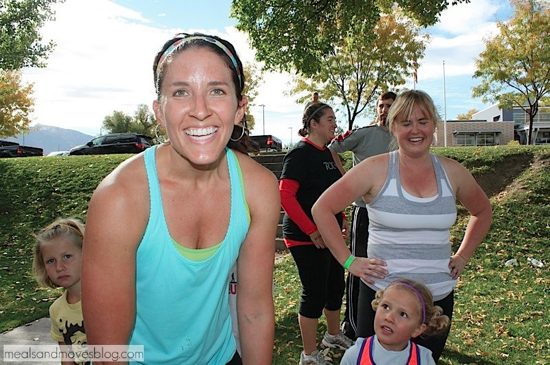 tara is my lil' frog!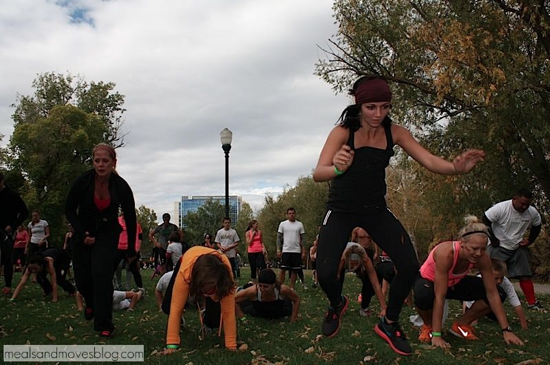 kym's got hops!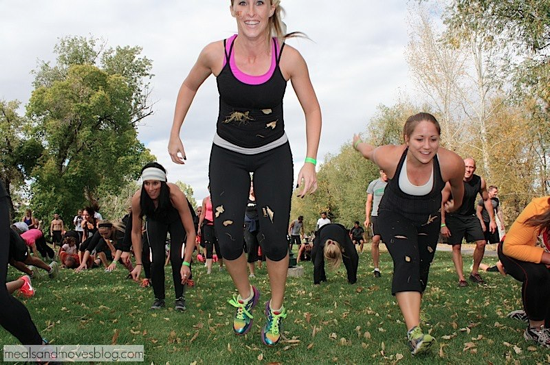 kerryne and amanda burpeeing in unison.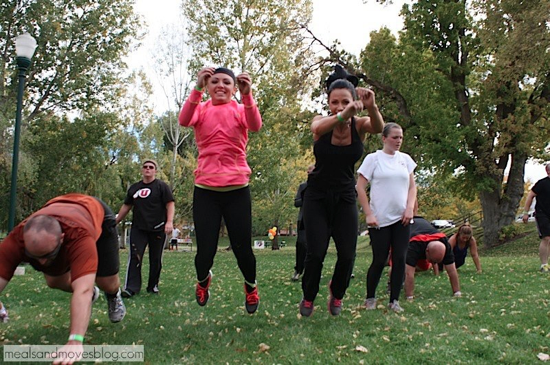 and i saved my FAVORITE for last.. amanda was comin' to get me!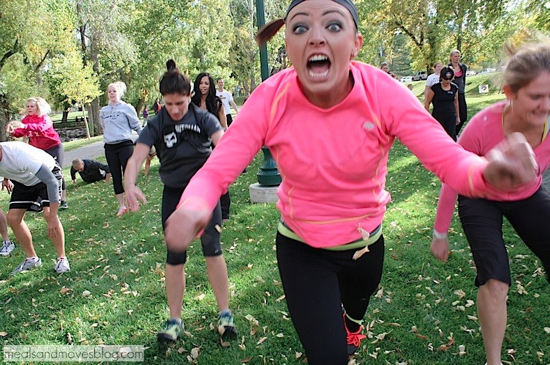 haha. love it. 
amanda and nikki won a pair of utes tickets and they were super stoked.. stoked enough to chest bump about it!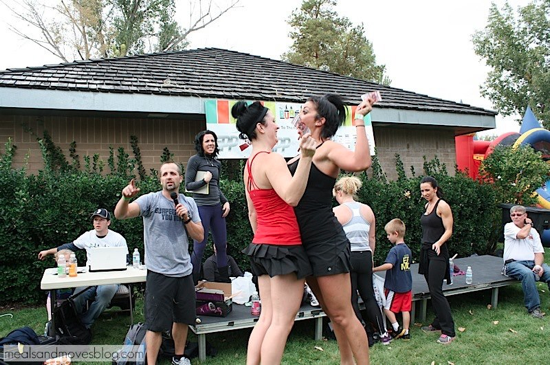 after the mile was over, the fun kept on going! there were plenty of sponsor booths set up giving out antioxidant scans, free massages, and custom shoe insert molding (i got a pair!) and, of course, there was lots of food to refuel the participants.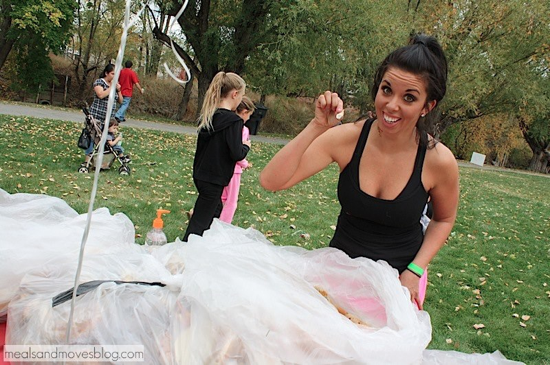 there was a little bit of burpee aftermath.. you'd think candice would learn NOT to wear shorts from the time we did the burpee half mile.. but no, she did not learn. yikes.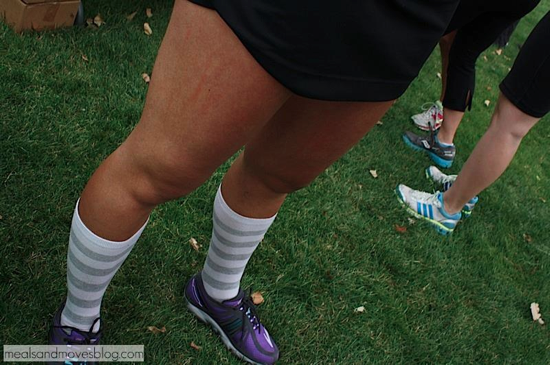 best shirt award goes to neil. i have one of these on order. because you KNOW any time you talk to someone about burpees, they say, "i hate burpees!"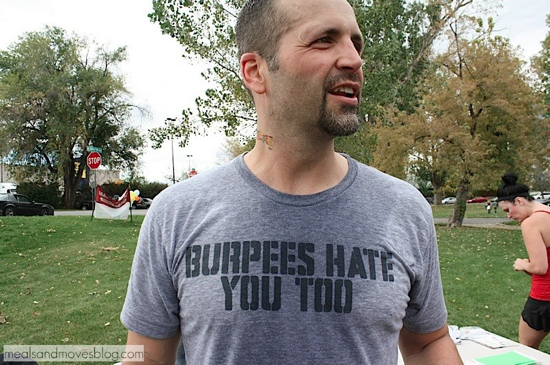 it was so fun to gather everyone together for a good cause!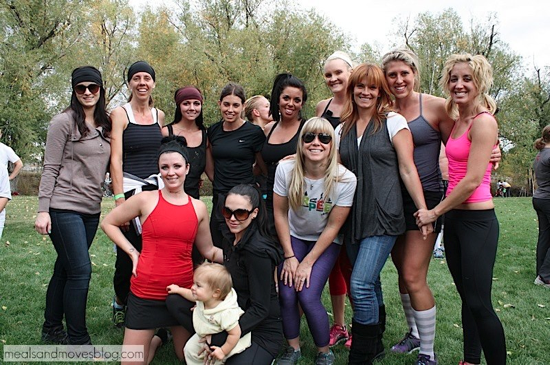 amanda, me, and kerryne–so glad they came!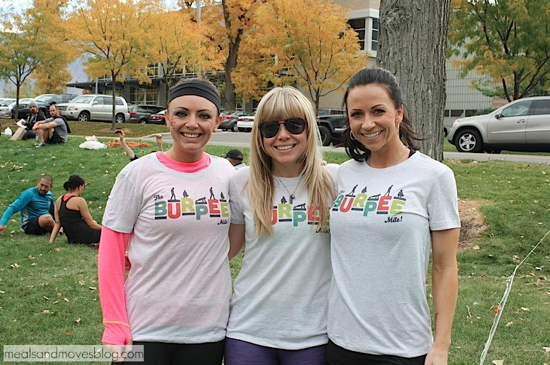 me with some of my favorite GPPeeps!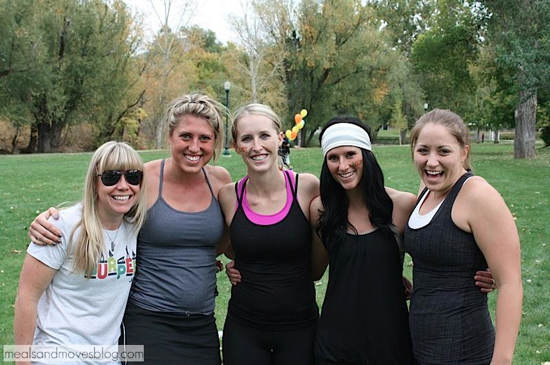 thanks to all these awesome sponsors (plus many more!) who made this event so fantastic!
if you have a minute, check out lizz's musings recapping the burpee mile. she's one amazing lady.
thank you all who donated to no more victims and those of you who remotely participated in the burpee mile. it's always so fun to pull together for a greater good. it's amazing how much impact a group can have when each individual chips in just a little bit of time, effort, and five bucks. i am floored by the turnout for, participation in, and outcome of the burpee mile! unbelievable!
lots of love.
xo. janetha g.