hey! happy friday to you.
one special thing before i get to the friday fun…
HAPPY BIRTHDAY TO MY DAD!!! love my dad. to be honest, we were not close while i was growing up, but as i get older, we get closer and closer. he's one of the wisest people i know. i definitely look up to him and always know he's got great advice if i need it. he's super smart and uses his knowledge to help others through his two careers which he is passionate about: an attorney and a law school teacher.
my dad is also very adventurous… he loves riding his harley (he and momma b actually just got back from a trip to yellowstone!)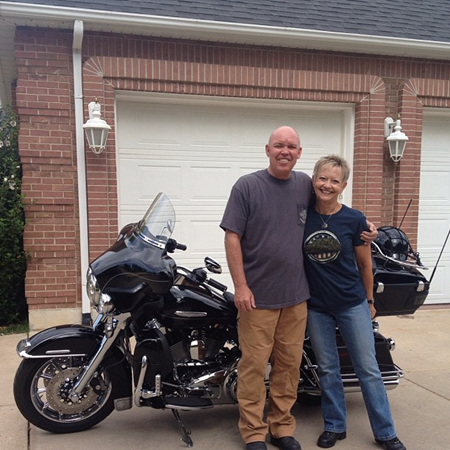 he enjoys traveling the world—but costa rica is his #1 favorite destination. he served an LDS mission there over 40 years ago! he returns there often, most recently this past june.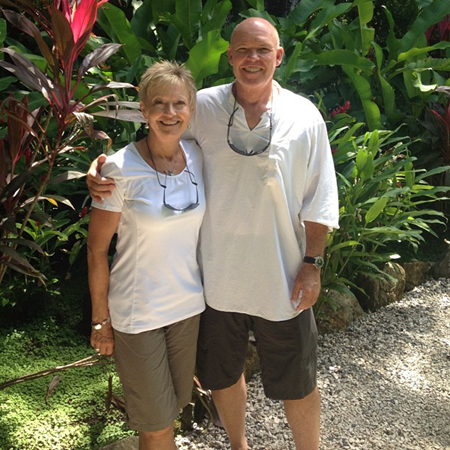 fly fishing is one of his favorite hobbies. he also loves to golf!
happy birthday, dad. sure do love you.
and now, some mindless Q&A, because questions are fun. i stole this little survey from my favorite diva.
WHAT DO YOU LOVE MORE?
1. Strength training or cardio?
oh. man. strength training, no battle! i despise cardio. luckily, my workouts always consist of strength training in an explosive setting, which doubles as cardio. love it.
2. Breakfast, lunch, or dinner?
breakfast.. for breakfast, lunch, and dinner. i love breakfast foods the most! french toast, eggs benedict, breakfast burritos, waffles.. mmm.. yum. since i am usually not super hungry in the mornings, i rarely eat a big breakfast. i get my breakfast food fix at brunch on the weekends or breakfast-for-dinner during the week. i also love how speedy breakfast foods are to make! oh, and let's not forget my favorite food group: cereal. that's breakfast food, too.
3. Dress up or workout clothes?
if i could live in workout clothes, i would. workout clothes and pajamas. i actually told candice the other day that i was envious of her job (group fitness instructor) because she got to wear comfy clothes all day long. we then got into a discussion about how we loathe jeans because they never fit around our thighs, and when they do.. the waist has a huge gap, showing off our butt cracks. yep. true story.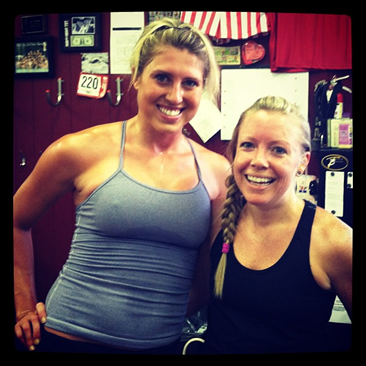 (candice & me after the workout where we talked about our butt cracks)
in costa rica, i wore gym clothes day in and day out and it was pure heaven! it makes sense, i mean you're sweating no matter what, thanks to the humidity—even if you are sitting perfectly still.
i wonder if i could get my boss to consider lululemon and under armour "business casual".
4. Wine or beer?
i'm a beer girl. ironically, i refused to taste beer for the longest time. i strictly drank hard alcohol—shots or cocktails. i think that's how most people start out, right? isn't it? the first time i tasted beer it was flat keg beer via beer bong. not my proudest (or most delicious) moment. we've all had those.
over time, i developed a love for beer and will drink one for the taste, not to get drunk. besides, getting drunk off beer in utah is pretty hard with the 3.2% alcohol content laws…
some of my favorites are green lev, grolsch, red stripe, and any hefeweizen.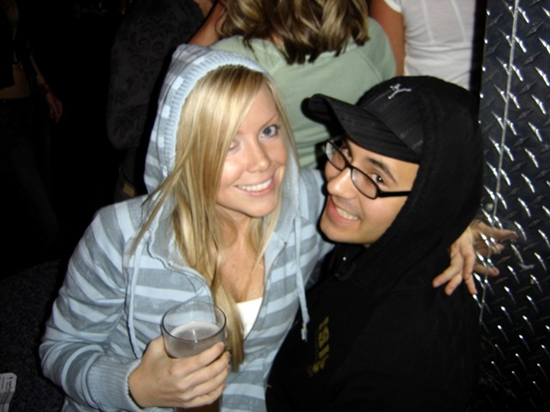 (a beer and a boy, circa 2007)
5. Peanut butter or almond butter?
while i do love almond butter (or any type of nut butter for that matter), NOTHING beats the childhood favorite of peanut butter. i have had four PB&J sandwiches this week. good stuff.
6. Heels or flats?
oh. gosh. FLATS. whenever i go prancing around in a pair of heels, i always end up asking myself what the hell i was thinking. it's painful. plus, marshall likes a girl in flats. win, win. the only downside to this is that i am 5'1", meaning i have to get 97.842% of my pants hemmed if i don't want them to drag all over the place when wearing flats.  not a huge deal, though.
my favorite flats, aside from flip flops (the ultimate favorite shoe, even in winter) are sanuks or toms. comfy is the name of the game.. not sure what the game is, though.
7. The actual cake or the frosting?
can i pick ice cream? because whenever there is cake and ice cream, i just get a double serving of ice cream and forego the cake.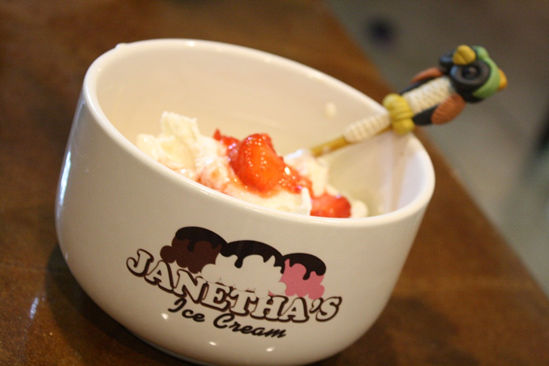 (bowl was a gift from katie)
but if i had to pick between the two, i would for sure say cake over frosting. ick—i can't stand frosting. cream cheese frosting on carrot cake is the only type that i actually do enjoy. the rest of it can be scraped aside, thankyouverymuch.
side note: i say "frosting", but so many people say "icing". i just can't jump on the icing train. i also say "swimsuit" instead of "bathing suit" because never once have i taken a bath in my bikini.
8.  Spring, summer, fall, or winter?
i don't have to pick, because i live in utah. we are lucky to have all four seasons—even though they may be a bit wonky at times. i love all the seasons for various reasons. i'm such a poet.
9.   Real animal or stuffed animal?
REAL! love my pups. and all animals. always have. but i also love stuffed animals. as a child, i only had stuffed animals. mainly cats. i hated dolls. when i received a doll for my 4th birthday, i burst into tears! my pet net (pink, of course) was stuffed full of pound puppies and pound purrers.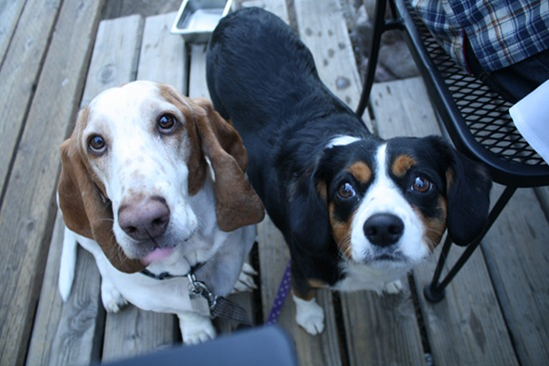 (i love these furry monsters)
10.  Bright or light?
light bright? that was a fun toy. this is a weird question, but i assume it is referring to color.. as in light blue or bright blue.. light pink or bright pink. in that case, i'll say bright. i was never a huge fan of pastels.
that was some mindless fun.. just what the doctor ordered!
i can't sign off without saying HAPPY BIRTHDAY to my love, lindsay. she's 30 years young.
oh, and the winner of the KIND giveaway is #203, maren! congrats, lady.
have a fabulous weekend!
Q~
how about you? what do you love more? answer any or all of the questions in the comments below.
xo. janetha g.