hey, guys! it's me, janetha g. i am back in the USA and am actually quite disappointed about the whole situation. usually when i go on vacation i get the "can't wait to sleep in my own bed again" itch, but i didn't experience that a single time in costa rica. yes, i missed the pups, my fam, and my friends.. but i think they'd all like it in costa rica just as much as i did, so everyone should just move there. that would solve everything.
no, but really, i am having a very hard time readjusting to reality. i am in a weird funk and this third cup of coffee isn't helping me snap out of it. i assume i'll be back to "regular" blogging (whatever that is, i kind of forget) soon.. but first, i need to figure out how to be back to "regular" life (again, kinda forget what that is.) no, but really, i feel weird. kind of empty, like something is missing.. maybe it's the humidity. or the hammock. it's definitely not the bug bites. but it's something.. and i feel weird.
so instead of jumping into a trip recap (there will be one or two), i have decided to thank all my guest posters who submitted awesome material for you all to read while i was away!
thank you to:
all eleven of you are simply amazing and i appreciate your contributions SO much! (also, check your email, i need your addresses!)
i also want to thank all of those reading. for coming here daily to read rambles, whether they are mine or a guest poster's, and for coming back each day again and again. thank you! you're all so kind!
you know who else is kind? KIND healthy snacks. yeah, i'm that corny.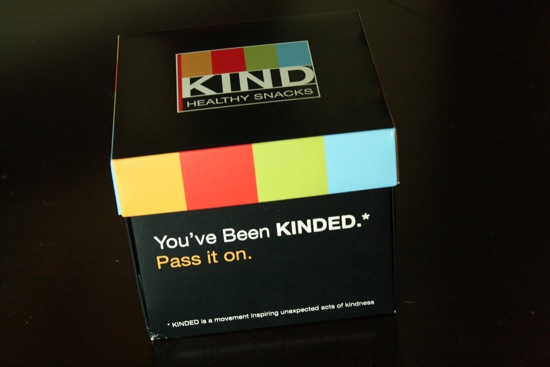 KIND was kind enough to send me this fantastic box of bars right before my trip. they definitely fueled the plane rides, layovers, bus journeys, hikes, and adventures in costa rica.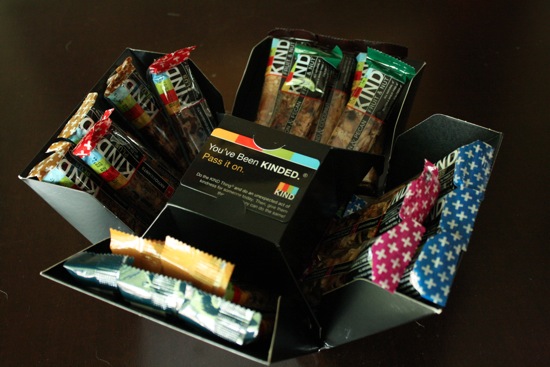 every time i try a new KIND bar flavor, i decide it is my favorite. i've been eating these for years and i still think that, every time i bite into a new-to-me flavor.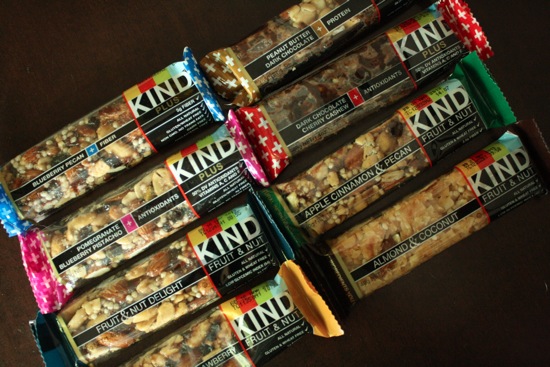 these eight flavors are no exception. they are all my new favorite flavors.. depending on which one i am eating at the moment. which, right now, happens to be the blueberry pecan. mmm.. tastes like pie.
one of the coolest things in life is finding out that the brand that makes a product you LOVE (and buy regularly, even before you talked to anyone from the brand) happens to be a really stand-up company. this has happened to me with chobani, PROBAR, nature's path, and fitmixer.. just to name a few.
well, it's time to add KIND to the list, because they truly are a company that stands behind their name.
along with the box of KIND bars, there was a card right in the center: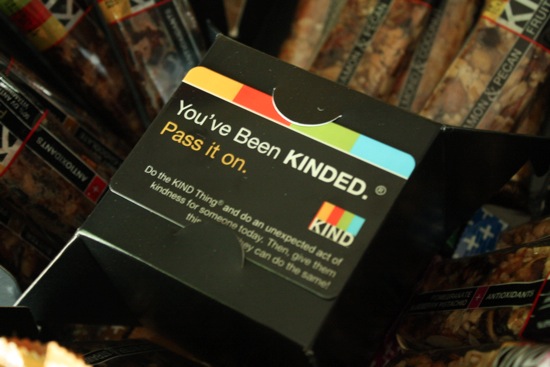 yep, that's right.. not only did they gift me a box of bars, but gave me a card to do my own random act of kindness, and, in turn, pass the kind bar love along to someone else.
additionally, they have offered a KIND healthy indulgence cube (pictured above) to one of you!
there are a few ways to enter:
leave a comment telling me the MOST RECENT random act of kindness YOU DID for someone else
leave a comment telling me the BEST random act of kindness YOU RECEIVED from someone else
follow @kindsnacks and @janeeetha on twitter and tweet: "@janeeetha is hosting a @kindsnacks giveaway: http://mealsandmovesblog.com/2012/07/29/youre-so-kind/" (leave a comment stating you did this)
the nitty gritty deets:
The giveaway is open to both US and Canada residents
The giveaway winner will receive The KIND Healthy Indulgence Cube (Retail Price – 42.95)
KIND Healthy Snacks provided the cube to me free of charge and is providing the giveaway prize. No compensation was given for this post.
i will pick a random commenter on friday, august 3rd (my dad's birthday!)
hope you all have had a really fantastic life lately. i can honestly say that i missed you all–both reading blogs and interacting with readers–but i cannot say i'm glad to be back. in fact, i am not even a little bit glad. dang it.. take me back to costa rica. please and thanks.
xo. janetha g.