i've had a few discoveries lately. nothing huge like a columbus-discovering-the-world-wasn't-flat kind of discovery.. but discoveries nonetheless.
my costco now carries baby kale.
i was so excited to see this! well, first i was really sad because i discovered that costco didn't have the individual packages of baby carrots i like to buy. but then my sadness turned to glee when i saw this huge bag of kale! and it's organic!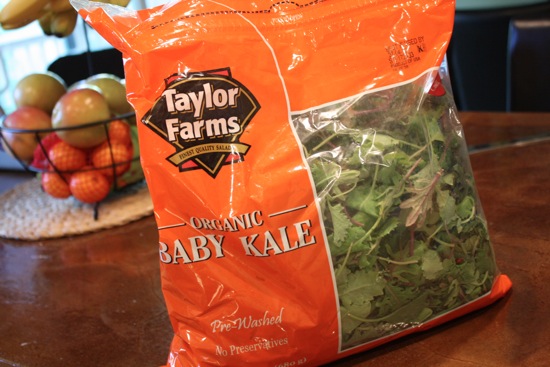 YES. kale in bulk. that'll be such a money saver. we go through a lot of kale because marshall makes a big batch of juice in the vitamix each morning. he brings it to me while i am getting ready for work.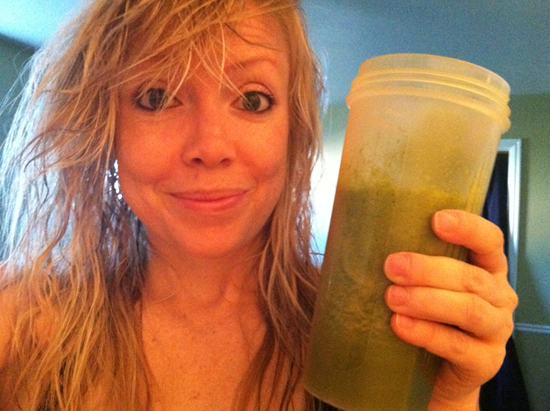 the fact that he is such a stellar catch is no recent discovery, that's for sure. what a guy.
now if only costco would start carrying unsweetened vanilla almond milk…
taking walks at work is beneficial all around.
amanda, kerryne, and i have decided to take 20 minute walks every afternoon. 10 minutes away from the office and 10 minutes back. we all sit for eight hours a day, staring at a computer monitor, never to see the sunlight. it's BAD for us. real bad. walks are good.  we can only take 20 minute walks because leaving the office is usually unheard of. yes, we are the type of people who have to eat lunch at our desks and work straight through each bite. it works, though, because we only work eight hours and not 8.5 or anything like that.
anyway, yesterday was walk #1 and of course amanda and i forgot our walking shoes, but kerryne brought us flip flops. we remembered our shoes today, though, and as luck would have it our walking shoes matched our outfits today! pink and blue!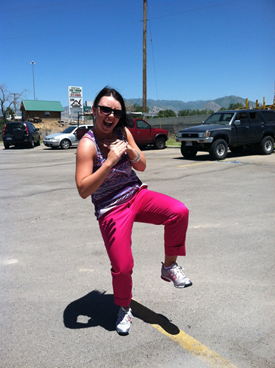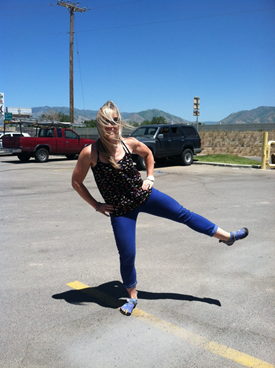 it was windy. and kerryne was missing. she was out sick. sad.
but seriously, these walks? super beneficial!
we get a little exercise.
it wakes us up from the afternoon slump.
we get some sunshine in our lives.
we get to chat about randomness which is good for mental health.
we laugh. laughing is healthy!
i am soooo glad we've decided to walk each afternoon!
victoria's secret has awesome racerback bras.
i was in the market for a racerback bra. my friend, michelle, is a bra dealer. she was working today when i got off work. PERFECT!
i'd never been measured for a bra before, but when it's one of your best friends doing the measuring.. it's really not a bad experience at all! she used her expertise and i walked out of there with this little number (and yes, i mean little.. my boobs are almost nonexistent!)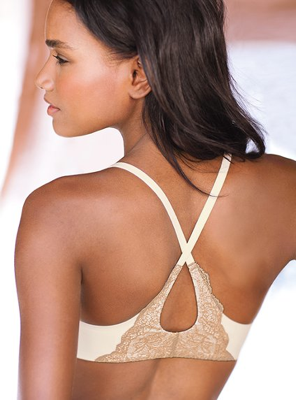 source: victoriassecret.com
mine is black. and my back does not look nearly that sexy. but you get the drift. 
thanks for your help, michelle. love you lots.
randy likes onions!
this dog. i tell you. he hates popcorn. hates it! he will accidentally eat a piece of popcorn (like if we throw it at his face) and he will actually spit it out because he just hates it so much. so strange.. whose dog hates popcorn?! my dog, that's whose.
anyway, marshall was being the fantastic husband that he is and was making spaghetti for dinner last night. he was chopping onions and randy was looking at him with those big ol' puppy dog eyes.
marshall decided to give randy a piece of onion to show him that it wasn't anything he wanted (and so he would stop begging) and much to our surprise.. he ate the onion.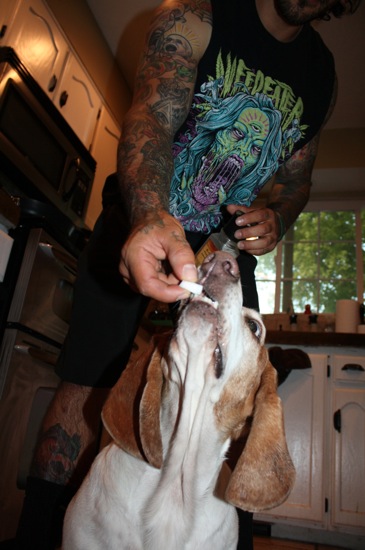 we gave him a few more bits and he gobbled them up. he was loving it! penny wanted nothing to do with the onions and was wondering why nobody would give her some cheese. that girl loves cheese. 
but randy? we'll just call him onion breath.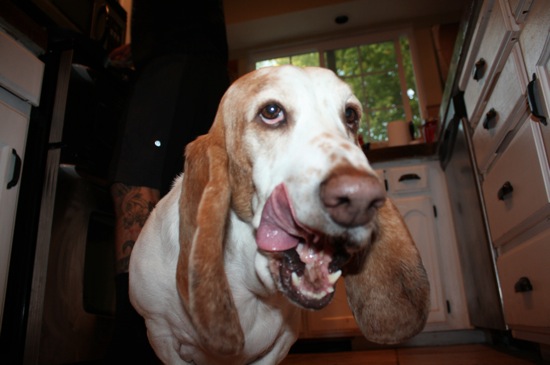 edited to add: a few of you told me onions are bad for dogs. thanks for the warning! the onion photographed above was randy's first and last onion. we will stick to peanut butter. 
Qs~
1. what was your latest discovery—big or small?
2. if you could pick one item to be able to buy in bulk, what would it be?
xo. janetha g.