hello! glad you all have been enjoying the blend retreat recaps. why am i glad? well, because i have more to post! i won't waste any time diving into my recap of saturday's double-whammy workout. i moved A LOT last saturday!!
fitmixer sponsored the bootcamp on saturday morning which was led by lindsay and tina.
our fitmixer friends brought bottles of fitmixer aminos for everyone to fill up on before the workout.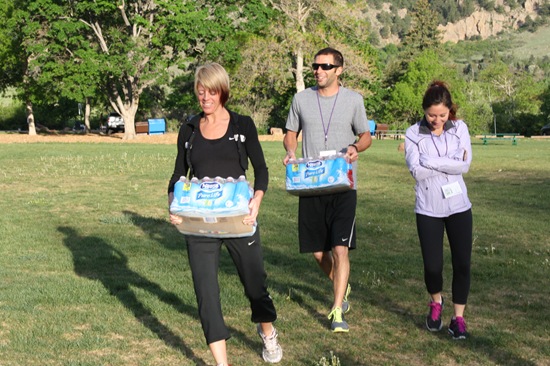 robin~steve~alicia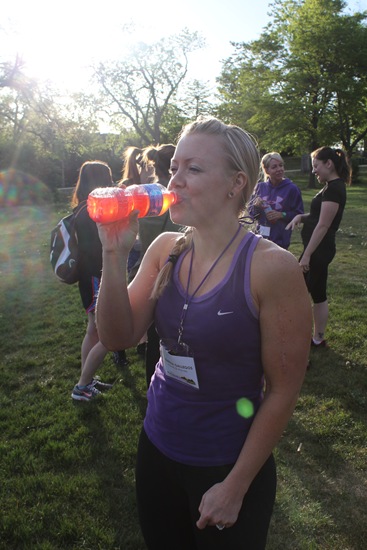 fitmixer's #1 fan!
you all know i LOVE the fitmixer aminos, so i was excited for everyone to try it and let me know their thoughts! it seemed to be a hit with everyone. lindsay took a moment to explain the benefits of fitmixer aminos. they give you extra energy, aid in muscle repair, and help with oxygen circulation. plus they taste amazing!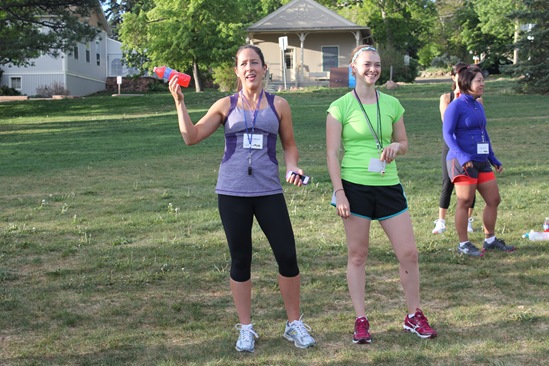 we warmed up with a couple laps around the field, followed by a stretching session.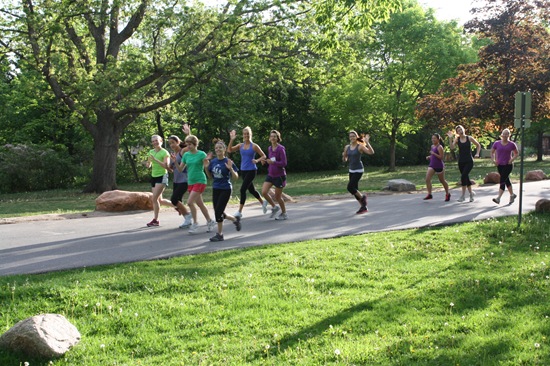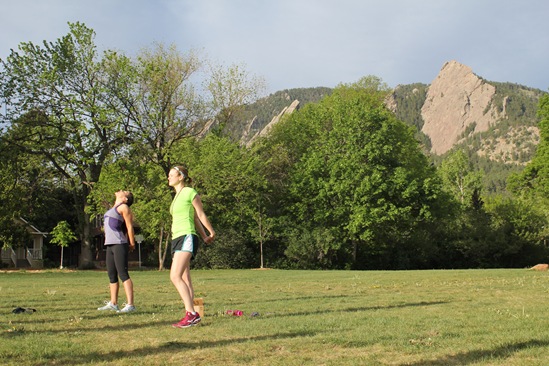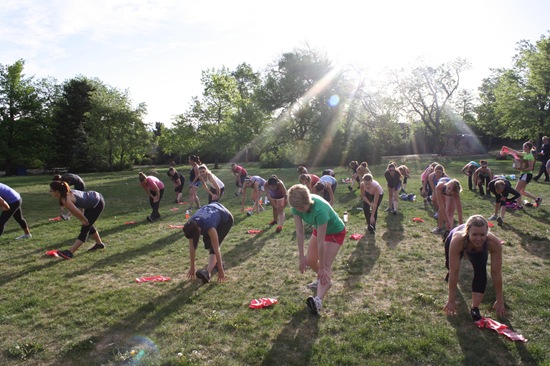 after a nice stretch, it was all business! lunges, squats, bicep curls and booty blastin'!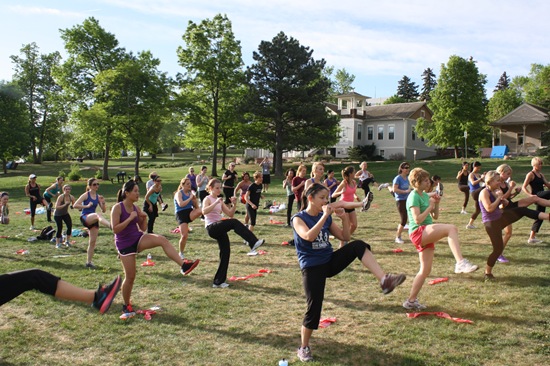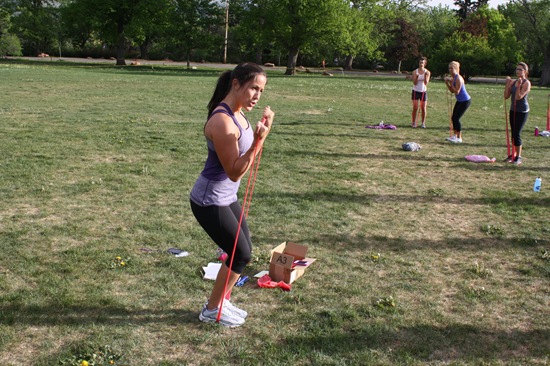 for the second half of boot camp, we broke into groups and played a fun tennis ball game that tina blogged about here (along with the other moves she had us doing!) the game was REALLY fun, and the scenery made it even better! check out the backdrop of our bootcamp.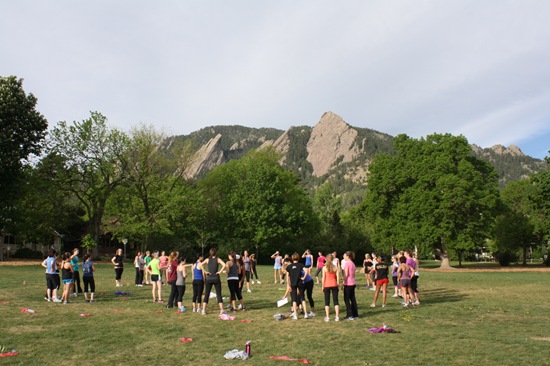 we all worked up an appetite during bootcamp, and luckily breakfast was just around the corner. saturday's breakfast was sponsored by xagave and was absolutely, positively INCREDIBLE.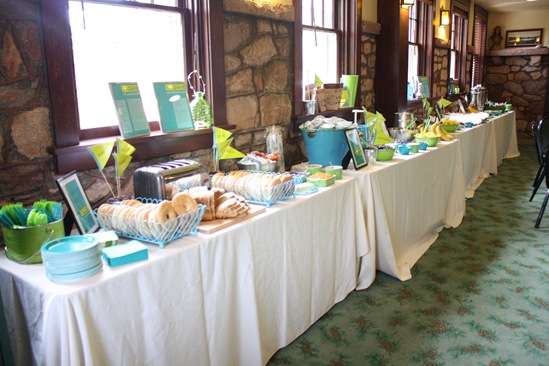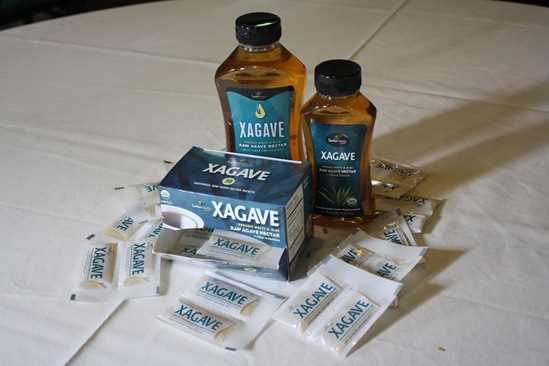 amy and steve, our xagave reps, put a huge amount of effort into this breakfast. they paid close attention to detail and everything was perfect, right down to the matching condiment spoons.  they decided to have various stations for attendees to choose their meal from. each station incorporated xagave in some way.
the bread station had bagels and breads, nut butters, and peach and strawberry jams made with xagave.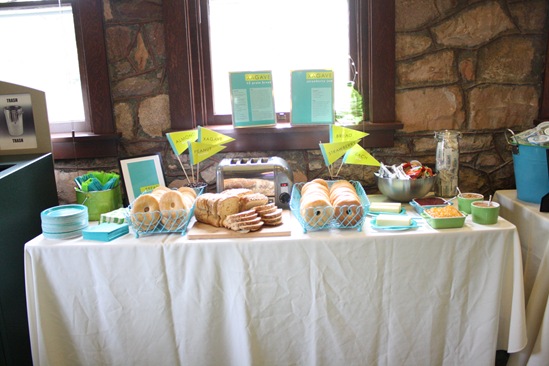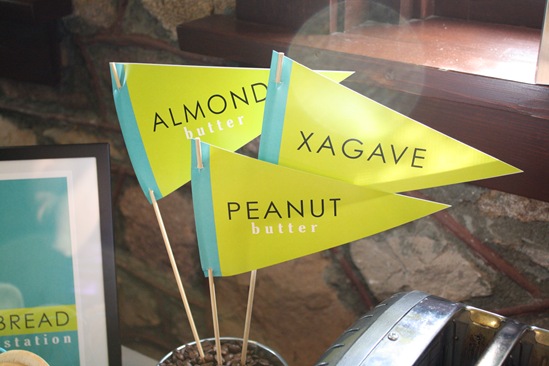 the yogurt station had chobani, fruit, nuts, nature's indulgence lemon blueberry granola (best stuff ever! made with xagave!) and xagave for sweetening.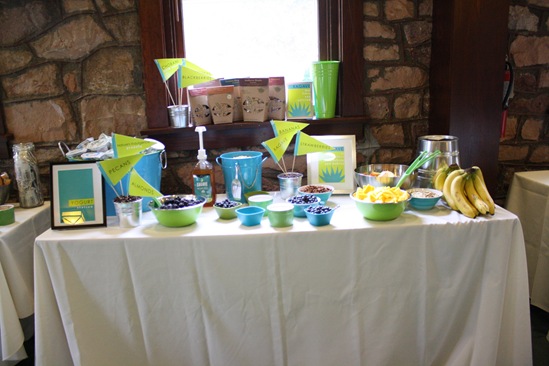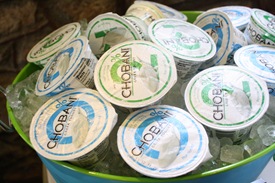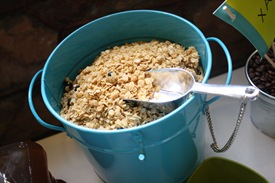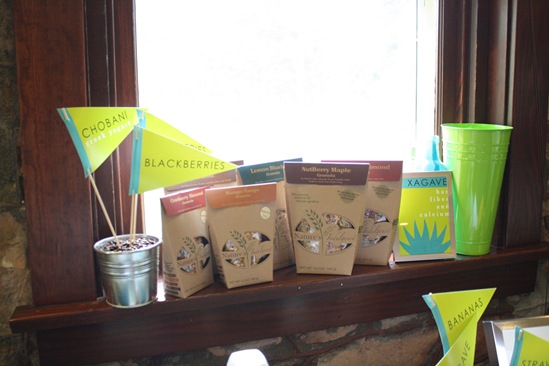 the muffin station had both carrot cake and blueberry muffins made with xagave—steve, the owner of xagave, baked them himself!
the oatmeal station was packed with toppings including xagave, fruit, nut butters, and nuts.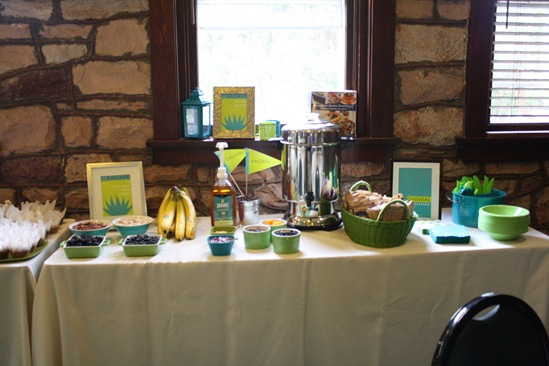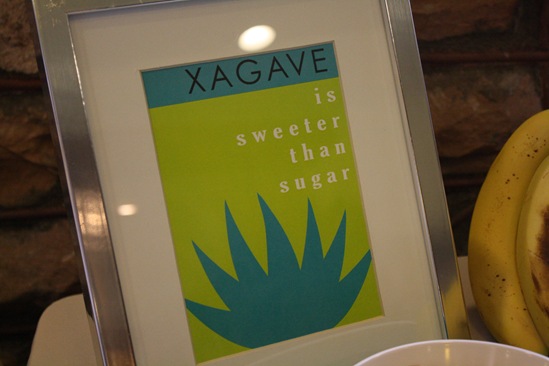 they also had individual bottles of xagave and bags of nature's indulgence granola for attendees to take. so generous!
the drink station was sponsored by green mountain coffee. they provided a wide selection of k-cups and four keurig machines! this was my first experience using a keurig machine and i absolutely loved it.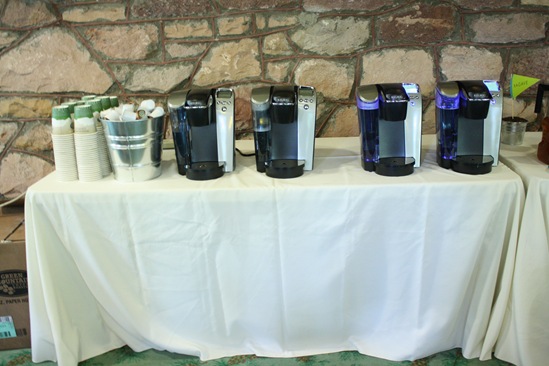 steve said a few words to everyone about xagave and why it is a great alternative to sugar.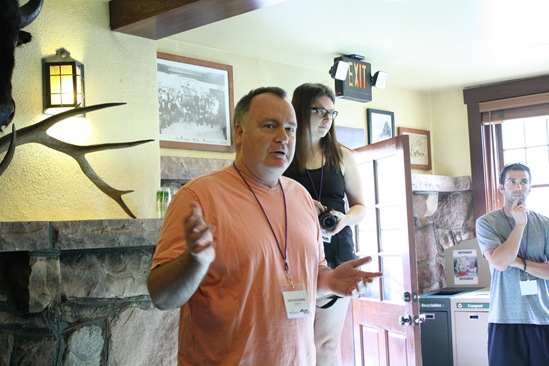 and then it was time to eat! everything was delicious—the peach jam was the jam!!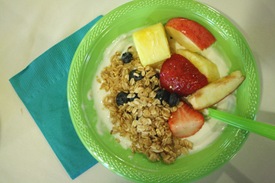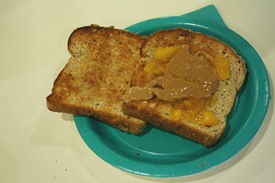 thanks, xagave!
immediately after breakfast it was time to get ready to move again! we had a hike scheduled for 10:00 AM.  special thanks to our hike sponsor, the simply bar! they provided bars for all the hikers.
twins! me & lauren (her photo!)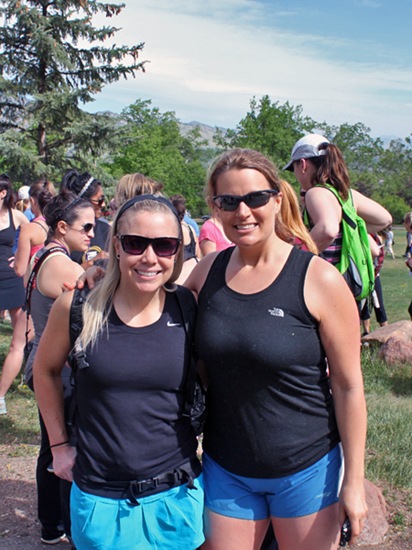 we packed our bags with simply bars and water and were on our merry way to hike the four mile (2 there, 2 back) trail to royal arch!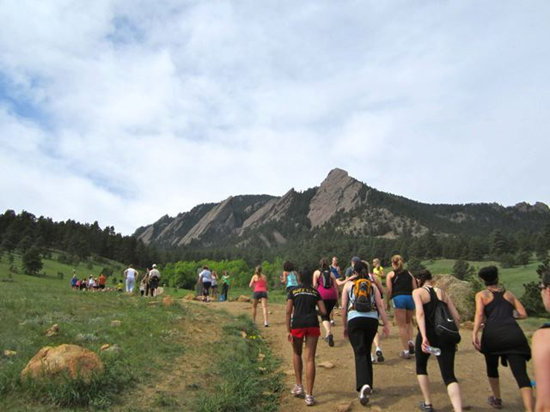 we could not have asked for better weather!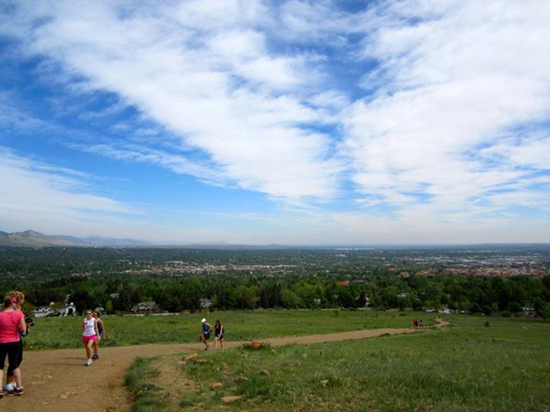 two above photos courtesy christine mccarthy
it was fun to chat with everyone while hiking along—stopping for a few photo ops along the way.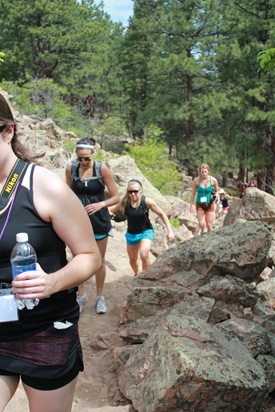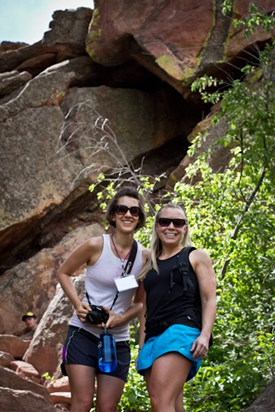 photos courtesy katie unger & ashley mclaughlin
the arch and the view from the top were both absolutely GORGEOUS!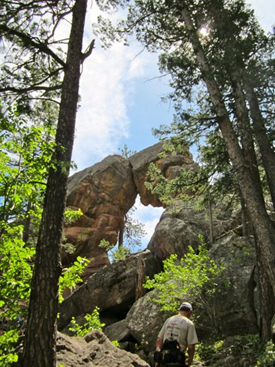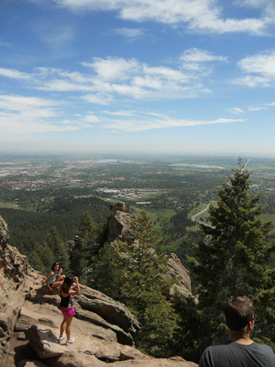 photos courtesy christine mccarthy and calee himes
on top of a mountain!!!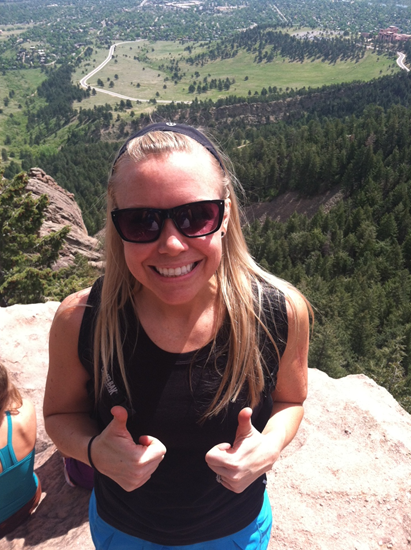 fueled by the simply bar!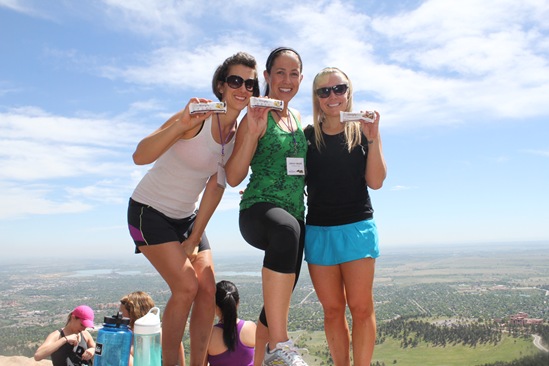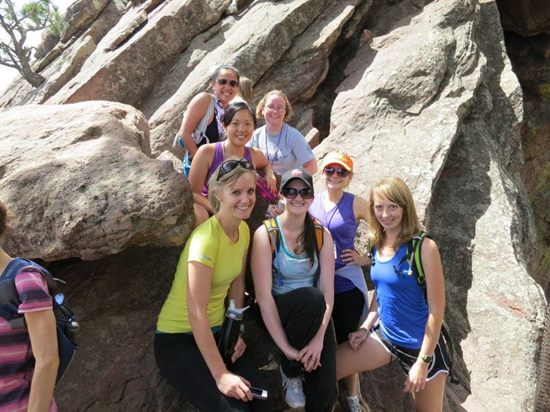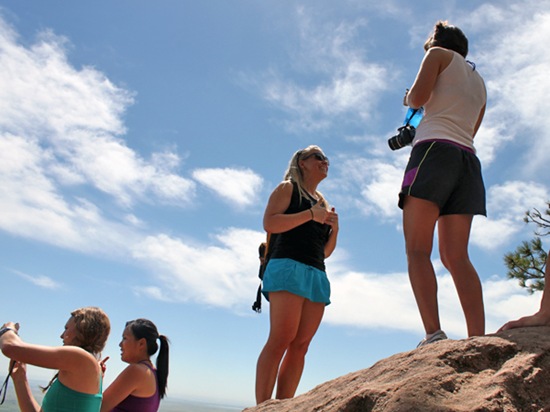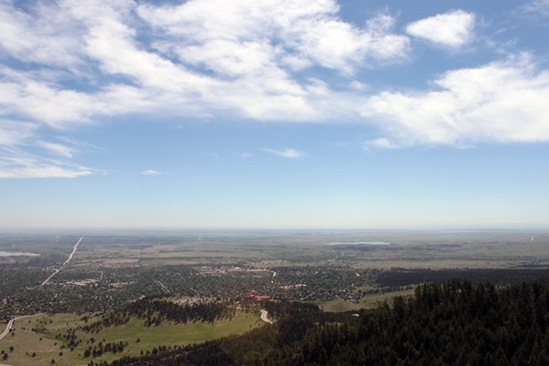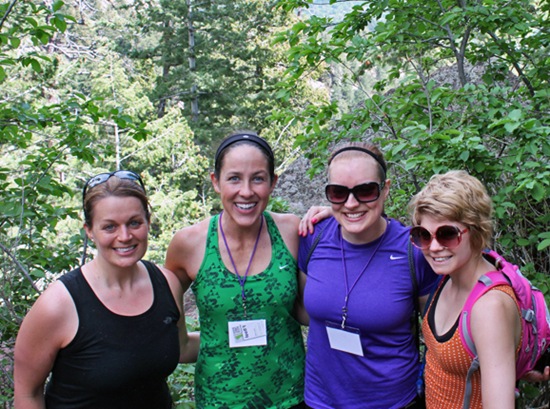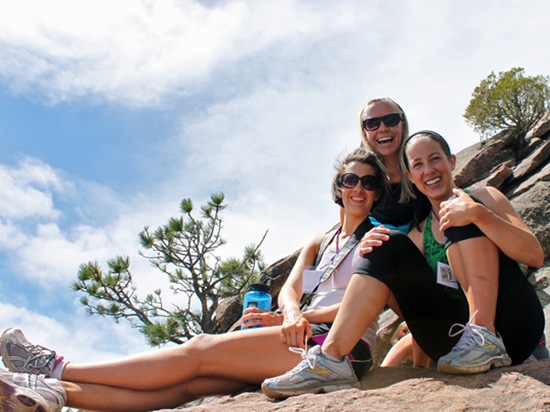 photos courtesy lauren martin, katie unger, lena king
after admiring the beauty from the top of the hike, we slowly made our way back down. okay, i am just gonna say most of these photos are lauren's instead of citing them all!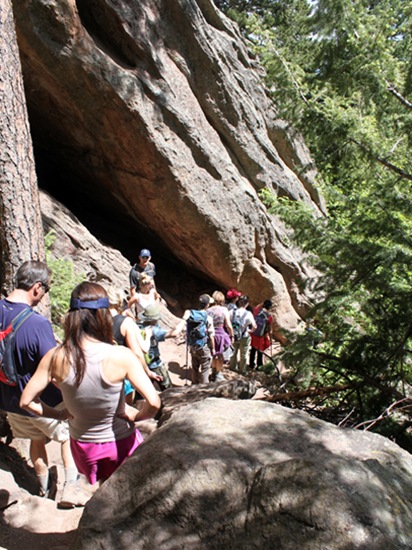 of course i was the crazy dog lady and had to pick up bella for a photo op! what a good little hiker she was!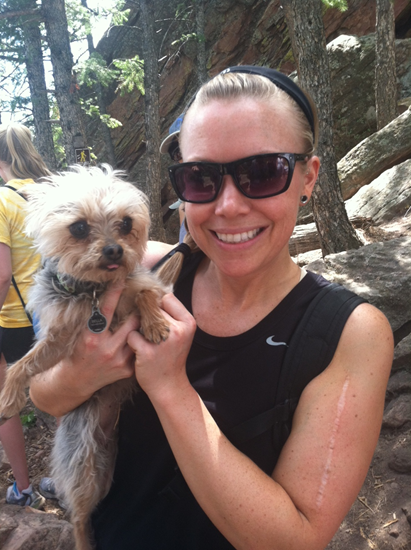 there were actually LOTS of dogs on the hike, i was in heaven. so were my other dog-crazed lady friends, tiffany and lauren.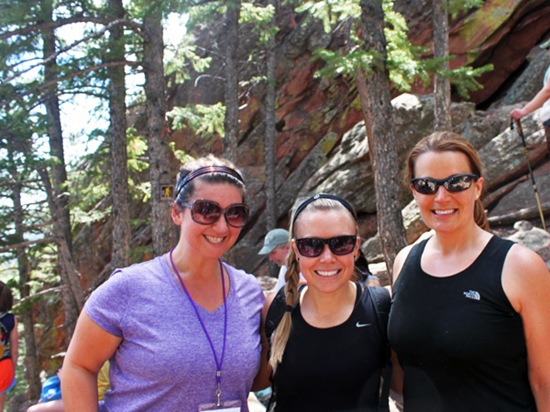 the view coming down was just as beautiful as the view going up!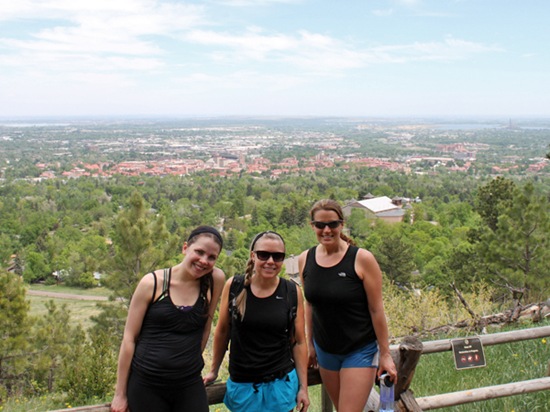 by the time we made it back to the missions house, it was nearly one o'clock! the time actually flew by on the hike and i was surprised at the time. even though i'd been going all morning long, there was no time to rest… we had more moving, eating, shopping, and hanging to do! which i will talk about next time. because, once again, this is real long.
in other news, today is the last day of the first trimester of move more in may! get your entries in and i will pick the winner of the fitmixer prize pack tomorrow! speaking of fitmixer, the bootcamp starts on monday. super excited! i got my meal plan today and i can't wait to start the 12-week bootcamp next week!!
in more other news, i am still sick. had a fever last night and am still taking it easy (as in not working out at all, eating lots of soup and bread, and whining to marshall like it's my job…) so i will hopefully be better before the weekend hits.
hope you all had a great thursday and HOORAY for friday tomorrow. that sure snuck up on me… time flies when you are playing catch up at work!
xo. janetha g.