hey guys!
wow, after such a heavy post and discussion in yesterday's post, i kind of feel like posting something light. and listy.
time for twelve lists of twos! because i love lists and alliteration. plus, it's TWO thousand TWELVE. i am ridiculously lame.
two new (food) products i've tried lately.
1. peanut honey pretzel luna bar
i didn't hate this. i also didn't love it as much as i expected i would. i flip for pretzel+peanut butter combos. peanut butter filled pretzels from trader joe's, anyone? however, i think the honey was the downfall. it made the bar a little bit too sweet and not enough salty. however, i wouldn't not eat it again. it was definitely not bad. however, nuts & cranberry, toasted coconut, and peppermint chocolate remain my top 3 favorite luna bar flavors.
2. apple cinnamon chobani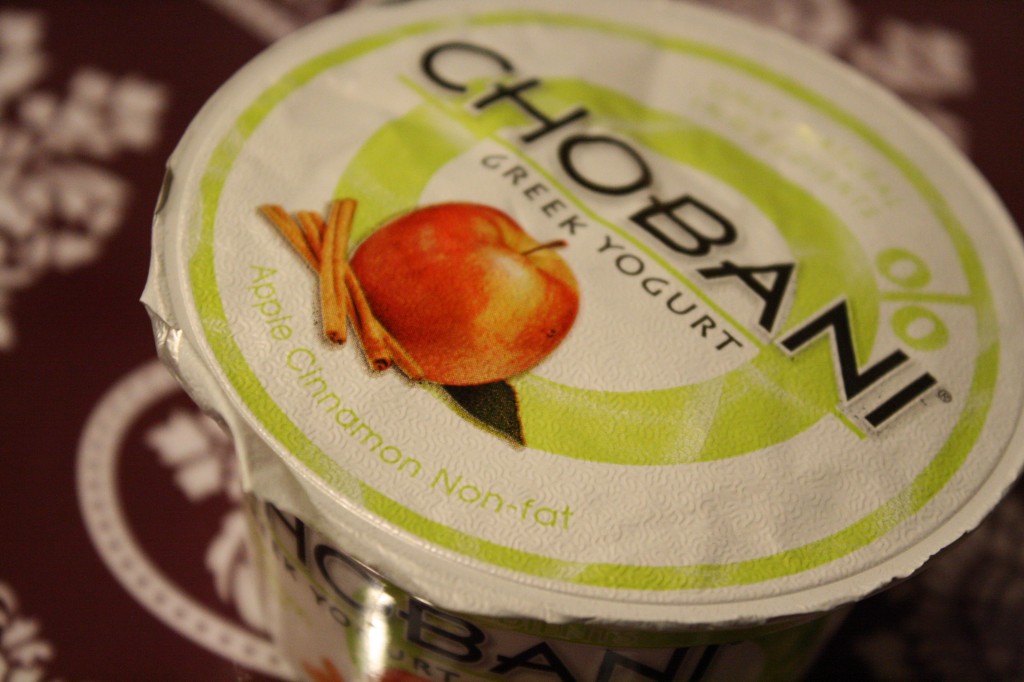 okay. we have a situation. i think i have a new favorite flavor of chobani and i also think i am going to eat this way more than i should. i admit, i try to stay away from flavored yogurts (i usually eat plain) due to the sugar content (even though it mainly comes from fruit–i would rather eat a piece of fruit.)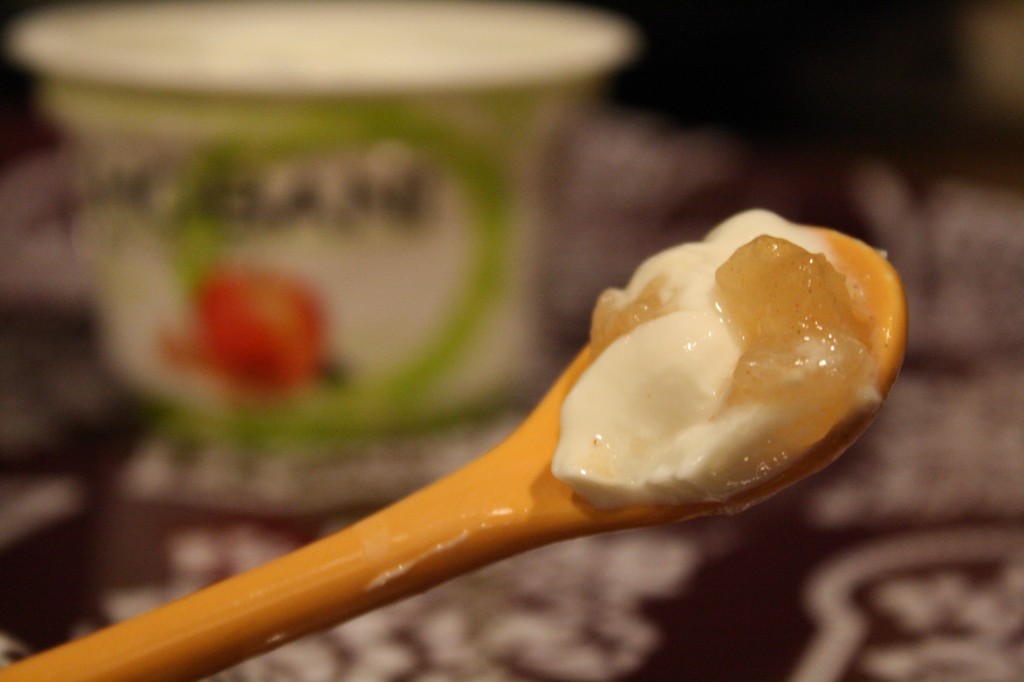 but this yogurt is AWESOME. the apples taste exactly like apple pie filling. the amount of cinnamon is perfect. i am in yogurt love. i have tried the other new flavors of chobani (blood orange, passion fruit, and vanilla chocolate) and they're all super good.. but they don't compare to the apple cinnamon.
two blogs i recently added to my reader.
1. inspired RD
i am kind of embarrassed that these ladies WEREN'T in my reader previously. i follow them both on instagram and love their photos, obviously i would love their blogs.. too! check them both out, they have fabulous recipes and photography.
two beverages i drank today that weren't water or coffee.
1. apple cider vinegar + lemon (dissolved in water)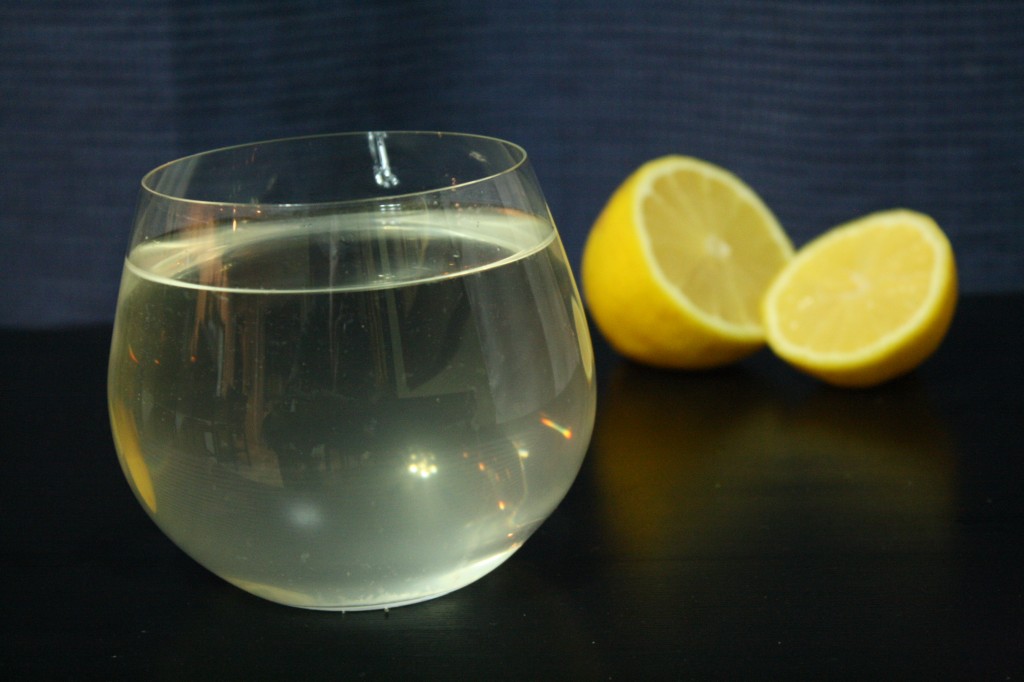 ugh. i have been drinking raw apple cider vinegar for digestion, and i keep a bottle at work. i bought another bottle to keep at home, and when i went to take a photo of it.. it shattered ALL over the floor. $6 bottle. not before i made my evening ACV+lemon cocktail, though. i only recently started this and am hoping it helps with my gut issues. i will letcha know.
2. fitmixer BCAA (also dissolved in water)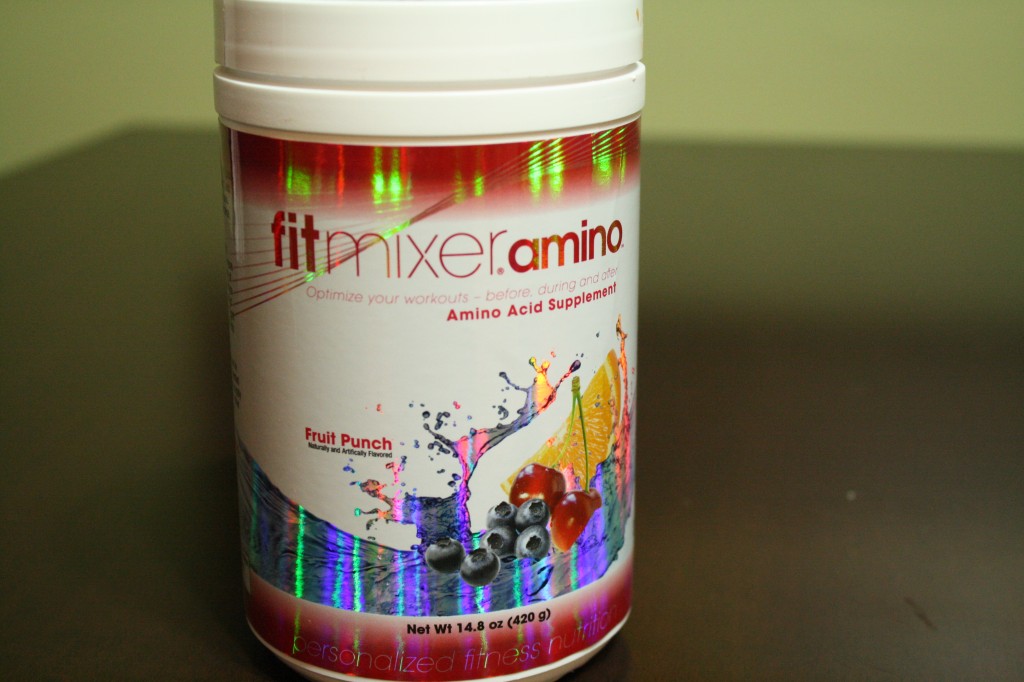 i get this BCAA at costco. it's $15 for a container. marshall and i both love it and drink it during our workouts.
two reasons this week is exciting.
1. it's my best friend's birthday tomorrow! yay for kristen.
2. we are going to the jazz game on saturday! kristen & rory got us tickets as a christmas gift.
two body parts that are sore.
1. the part of my back right between my shoulder blades.. that area NEVER gets sore!
2. my triceps. ohhh, my triceps.
i am super sore because i have made an effort to lift much heavier weights this week. i have upped my weights by at least 5 lbs on most of the exercises i do. i am focusing on four sets of eight reps this week, so lifting heavier is totally doable and i am glad i toughened up and picked up the heavier weights. muscles are sexy.
two new things at our house.
1. marshall's acoustic bass.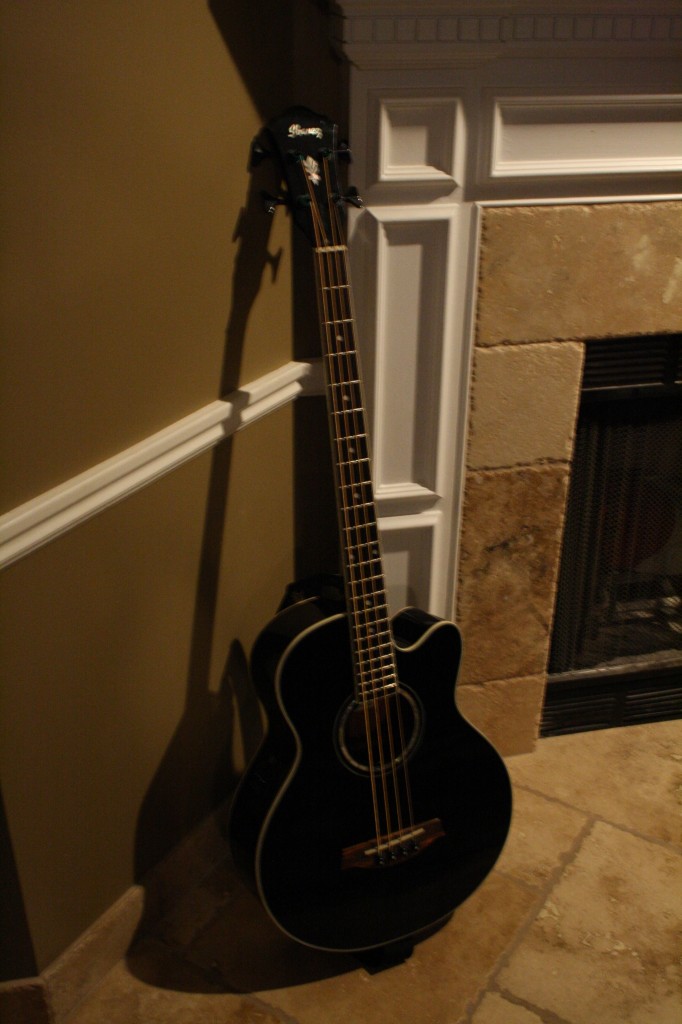 yep! marshall is a musician now. i had no idea he even wanted one.. then he mentioned that he did, so on saturday, he bought one! he's fvery into music, so it makes a lot of sense that he wanted a bass. it was either that or the drums. it's fun to listen to him mess around with the bass and teach himself to play. he is much more talented than i will ever be.
2. my light box.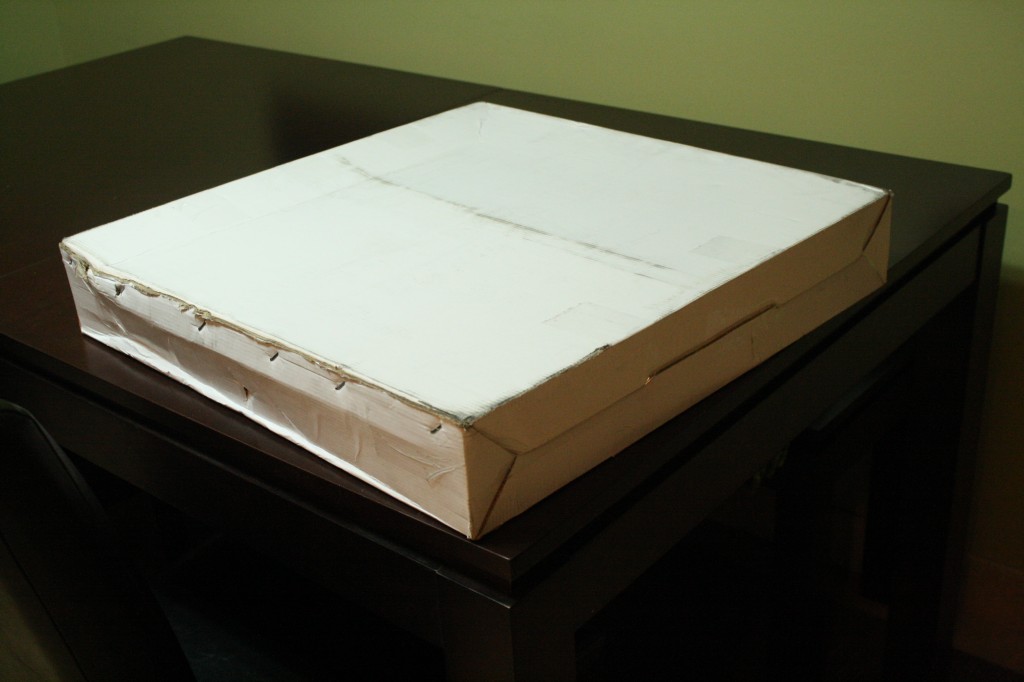 i haven't even taken the box out of the box yet, as you can see, but i just purchased this light box and can't wait to set it up and start taking photos. i do 90% of my cooking and baking when it's already dark (damn that pesky day job) so my photos are always less than stellar. hoping this light box helps the situation!
two people i talk to every single day.
1. marshall
2. my mom
two tasty things i've made lately.
1. dinner tonight was mel's easy chicken cordon bleu.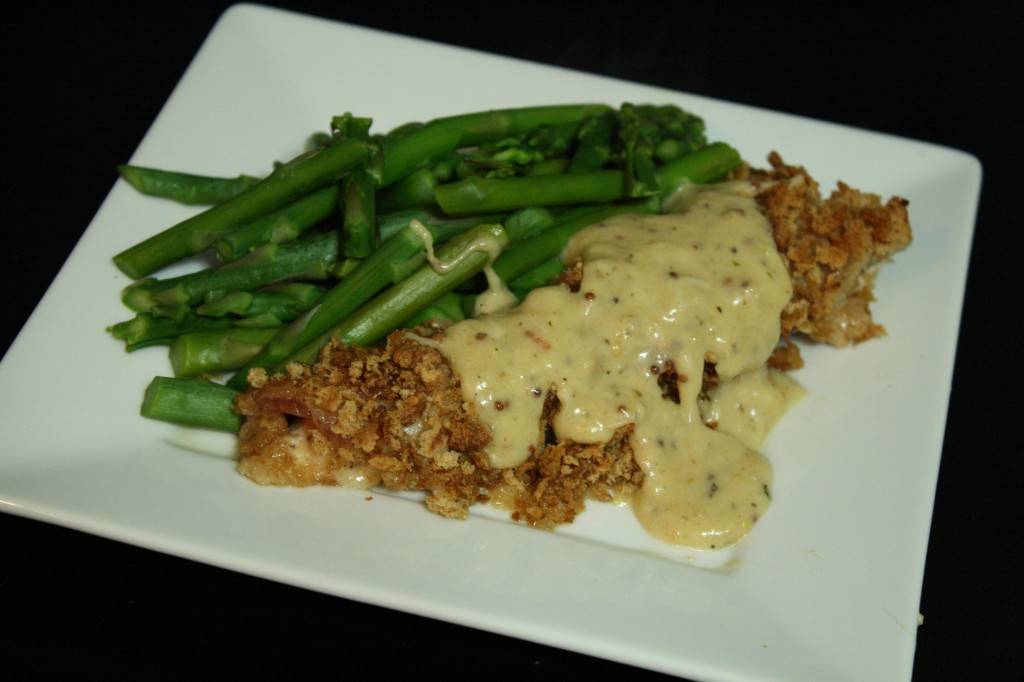 it was so easy. and delicious. and i followed the recipe to a T. marshall is still raving about it.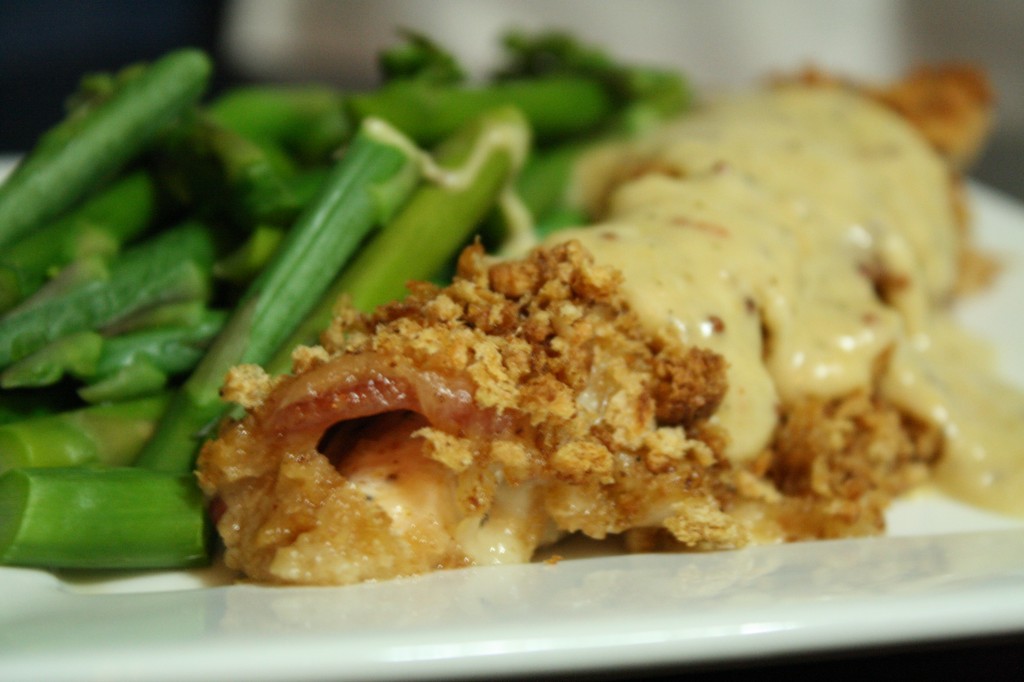 he said things like, "this is the definition of comfort food!" and "i can't wait to put this sauce on my eggs tomorrow!" and "make sure you keep this sauce recipe, for sure." yes, it's good. probably the butter, cheese, and more cheese.
2. chocolate banana protein shakes save my life lately.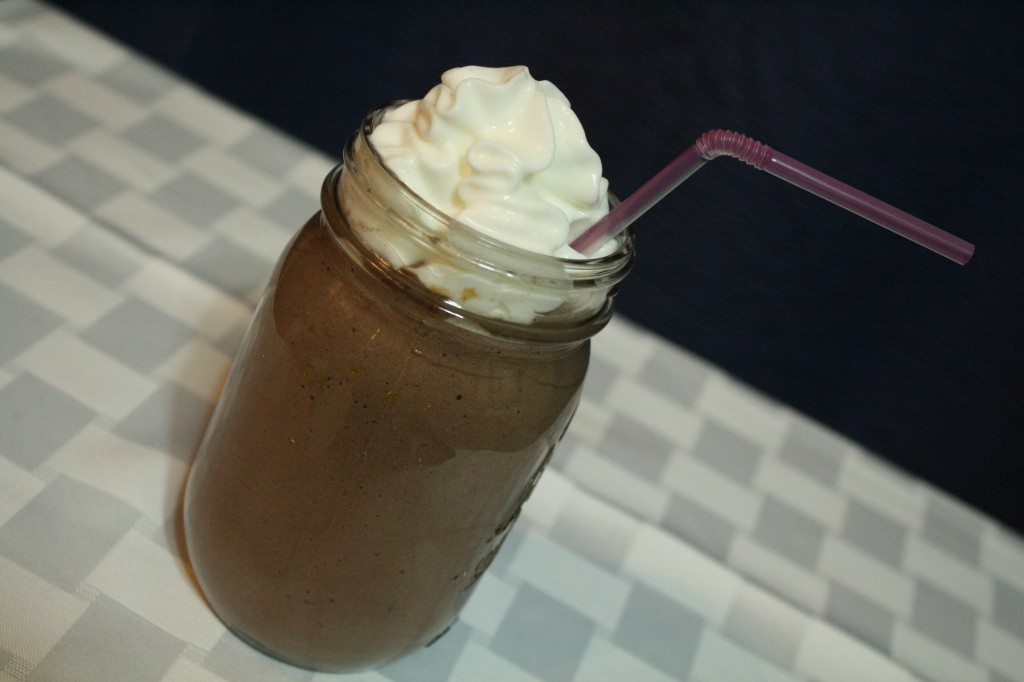 to make this healthy dessert, i simply blend a frozen banana, 1 scoop of vanilla whey protein, 1/2 cup almond milk, 1 T dark cocoa powder, and a couple ice cubes. it really tastes like ice cream. i have been topping this shake with whole food's generic brand of no sugar/nonfat whipped cream. it's flipping delicious. and no crazy chemicals.
two new supplements i've added to my day.
1. cinsulin (the water extract of cinnamon)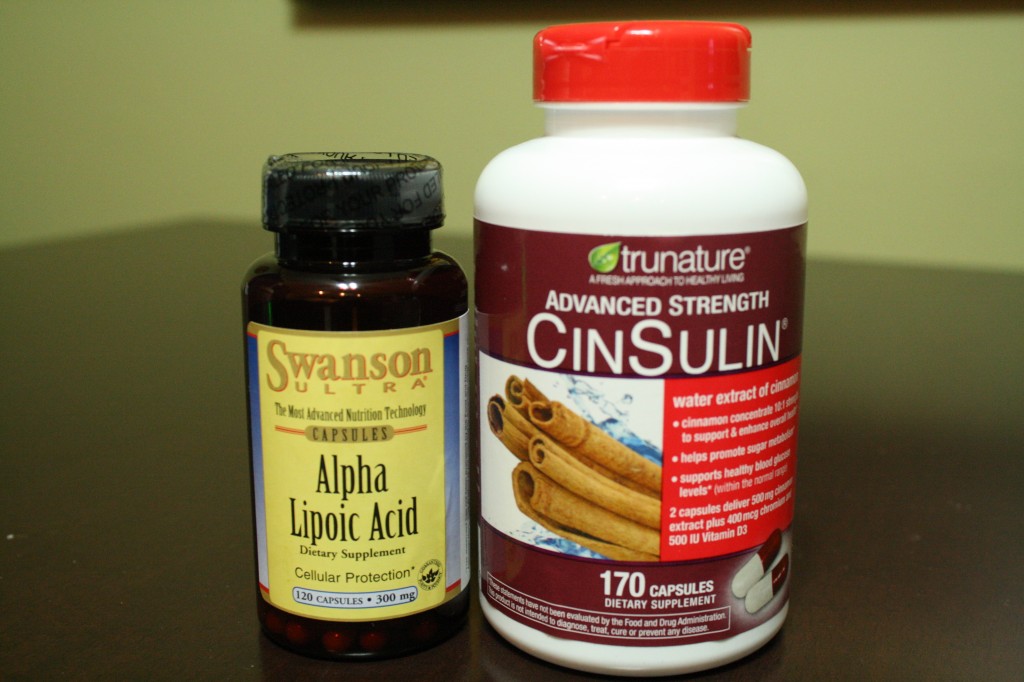 these two supplements were recommended for phase 3 of jamie eason's livefit trainer that i am following. they are both said to help metabolism and glucose levels. they were both very inexpensive, so i figured it doesn't hurt. people always ask me what supplements i take, so if i add new ones to my routine.. i like to mention it. i am not a registered anything, so if you want to know more about the supplements.. click on the links that will lead you to the product websites.
two things i am dreading.
1. doing our taxes
2. folding my laundry. yes, it's that serious. i dread it.
on the flip side, two things i am looking forward to.
1. mexico! less than three weeks to go. it's my company's annual bonding trip. we are going to manzanillo.
2. BLEND retreat. all sponsors are in place, things are coming together, and tickets will be on sale soon!
two photos i can't stop staring at.
1. basset hound airlines preparing for takeoff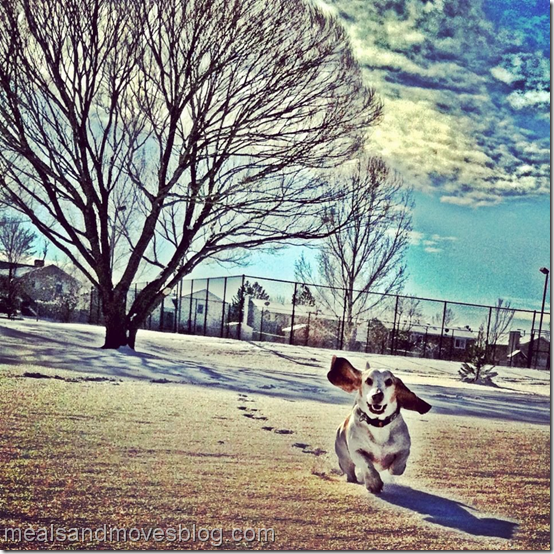 2. crazy eyes mcgee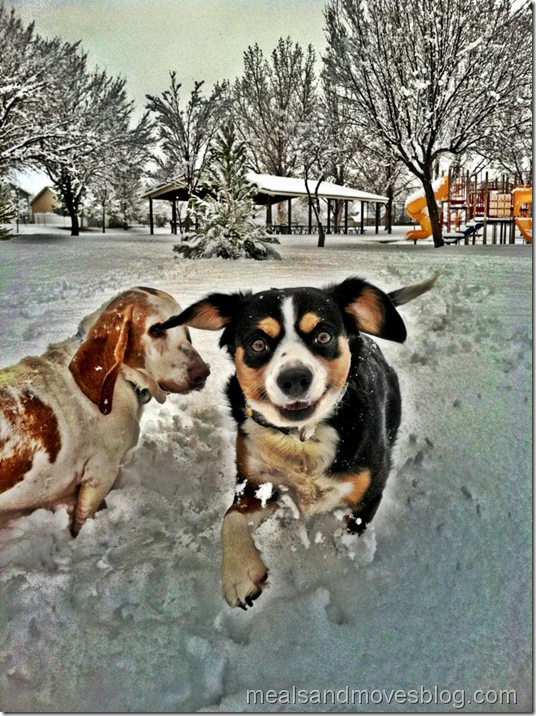 hahahah.. they are both on my phone wallpaper and i laugh every single time.
by the way, i know people will ask, i made those photos on my iphone using the camera+ app. love how it makes things look like a painting!
well, i am outta here. more tomorrow!
side note: i am digging the discussion in the comments section of the debate post. if you haven't chimed in with your thoughts, please do! i will more than likely do a little follow up on the topic sometime soon. but maybe not. you never know with me.
Q~
gimme a list of two. any list will do. even better, two lists of two!
xo. janetha g.