somebody turned six today.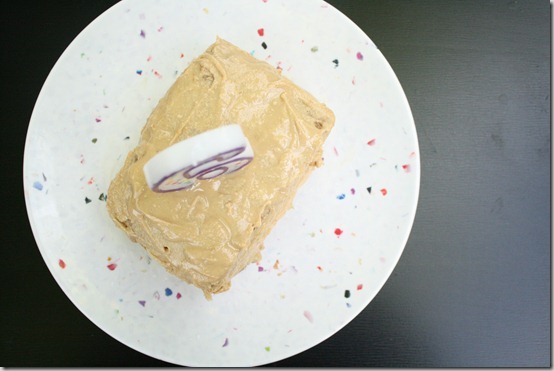 any guesses who it might be?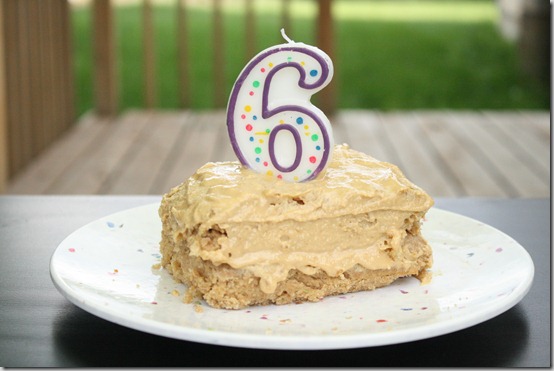 he's got short legs, long ears, droopy eyes and a heart of gold.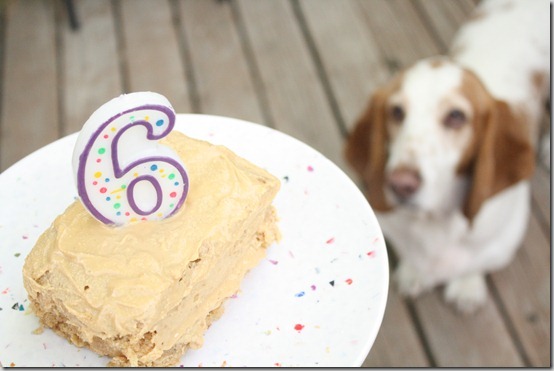 the one and only randy dog is six years old!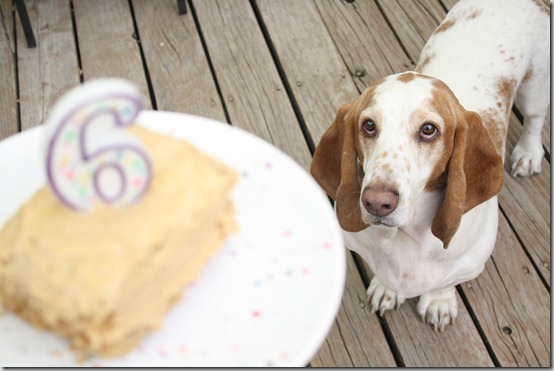 doesn't he age well?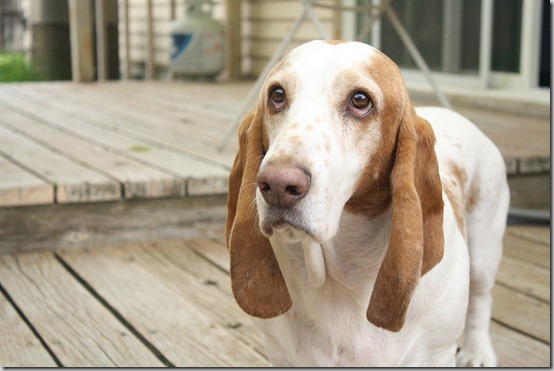 birthdays are a big deal around here. i made randy a cake to celebrate.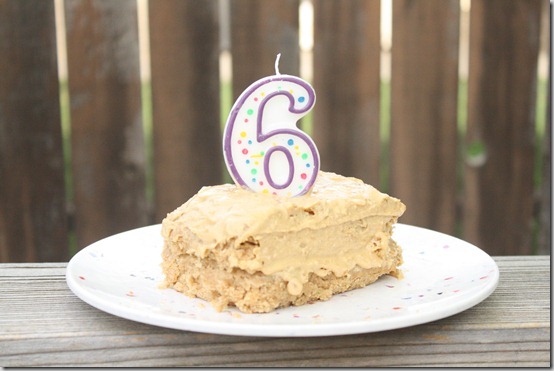 dog-friendly peanut butter banana birthday cake.
ingredients:
1 overripe banana, mashed
1 heaping spoonful of natural peanut butter
1/4 cup canola oil
1 egg
1/2 cup whole wheat pastry flour
1 tsp baking powder
splash of water
peanut butter for frosting
directions:
combine ingredients in a small bowl, in order, mixing well after adding each ingredient.
pour into a 5 x 7 baking dish that has been sprayed with oil.
bake at 350 degrees for 20 minutes.
remove from oven and let cool.
frost with peanut butter. let the birthday boy lick the spatula.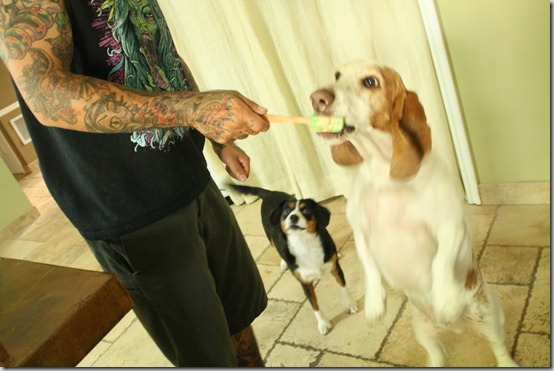 top with a candle.
when the cake was ready, we lit the candle and sang "happy birthday" to mister magoo (we have a lot of nicknames for him.)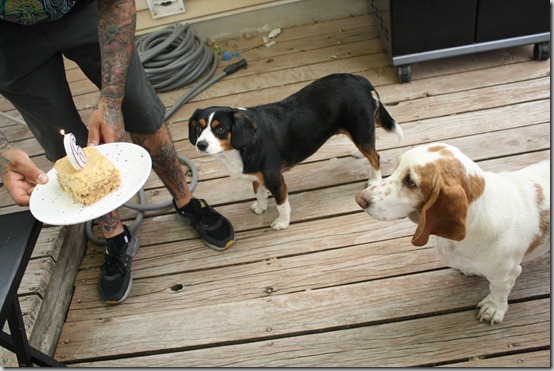 the pups were both licking their chops in anticipation of eating birthday cake.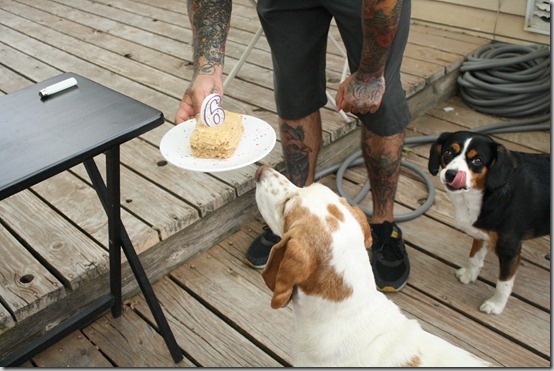 and.. believe it or not.. randy actually blew out the candle all by himself! i hope he made a wish.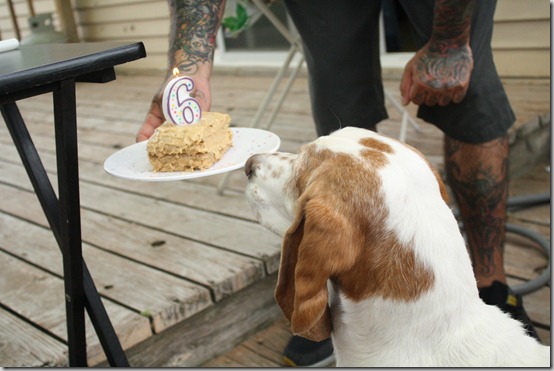 i cut the cake and served it to the two canines at the party. i hate the word "moist", but there really is nothing else to describe the cake!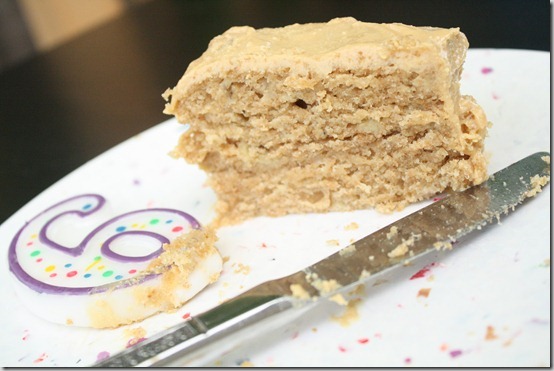 let them eat cake!
favorite photo in 3, 2, 1..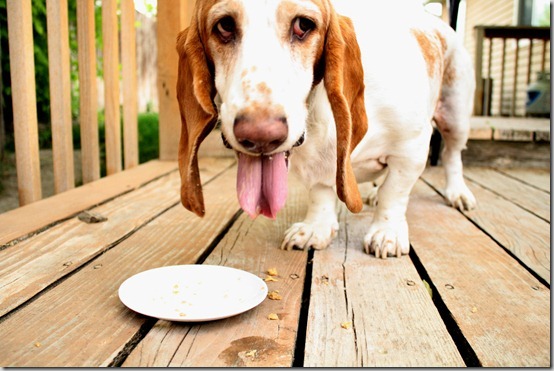 ha!
HAPPY BIRTHDAY, RANDY DOG! love you lots.
in other news, last night marked mine & marshall's four-years-as-boyfriend-and-girlfriend anniversary. i guess now that we are married, we shouldn't celebrate that anymore…
see you tomorrow for the chobani winners, recent eats and some random weekend photos that i have failed so miserably at posting.
Qs~
whose birthday did you last celebrate? was there cake? what kind?
xo. janetha g.