last day of june?! yikes. not sure where the first half of the year went..
today would be my pup mable's tenth birthday. for those of you just joining us, mable is my old yellow lab. i shared her with my exboyfriend, who stole her from my house when i started dating marshall. i know, crazy. while on his watch, she was hit by a car and died in 2007. saddest day ever.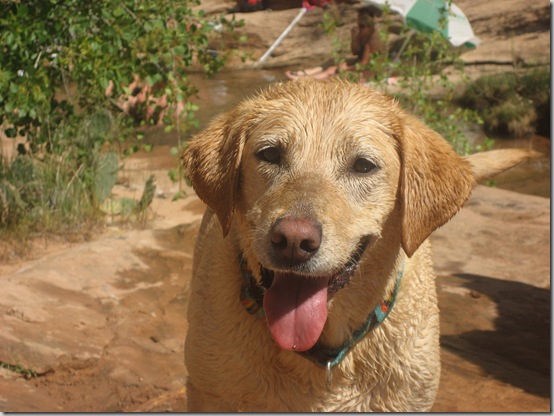 love you, mabes.

i ran out of pea protein yesterday. i know, the horror! i need to buy more. i decided to switch up my usual protein shake breakfast and had something new.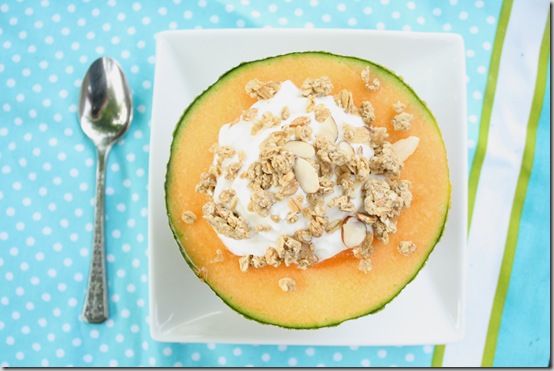 1/2 a cantaloupe + 1 cup plain chobani mixed with SF honey + sprinkle of ancient grains granola.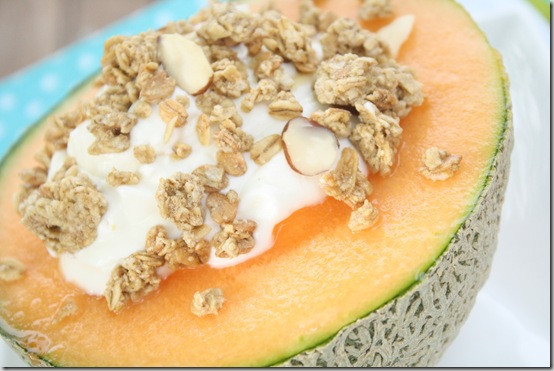 i can't believe i went over 20 years insisting that i hated cantaloupe! i love it now.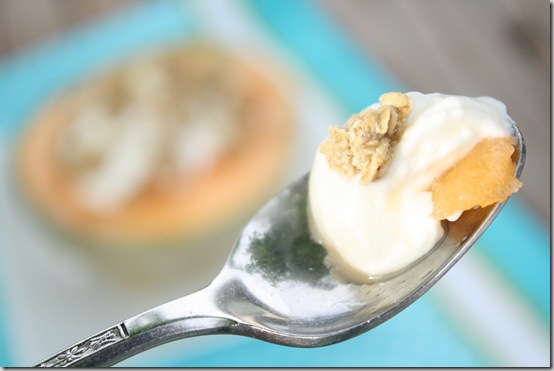 i had to run home at lunchtime so i could put dinner in the crock pot, so i ate lunch at mi casa. it was a nice change from eating at my desk. and, on the upside, i got to see these furry faces: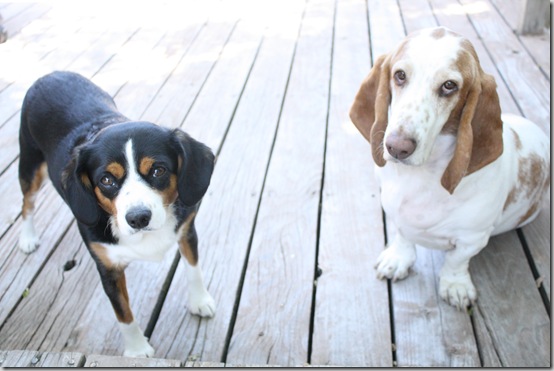 turkey + spinach on wheat.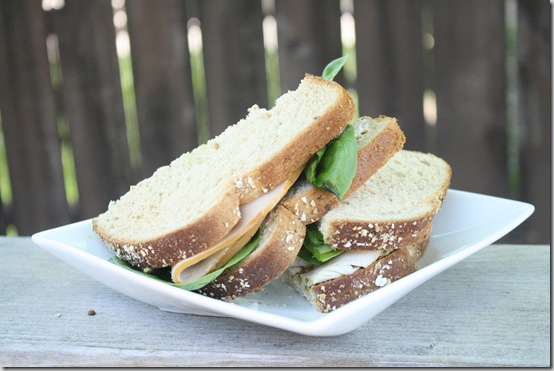 "gimme your sandwich, ma."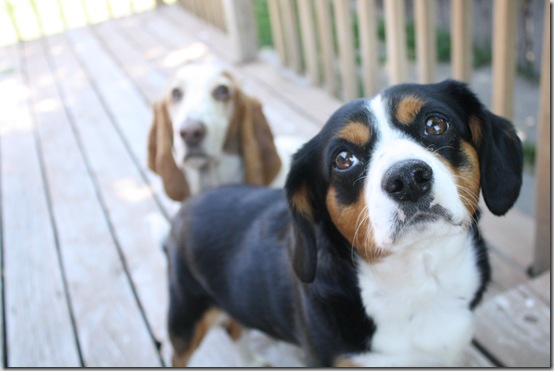 that sandwich was kinda dinky, so i also had some pita chips + cottage cheese.
after a nice leisurely lunch with the pups, it was back to work.  month end means a lot of busywork for me! sales tax, rent payments, bank reconciliations.. blah, blah, blah.
i was happy when it was quitting time!

bikram!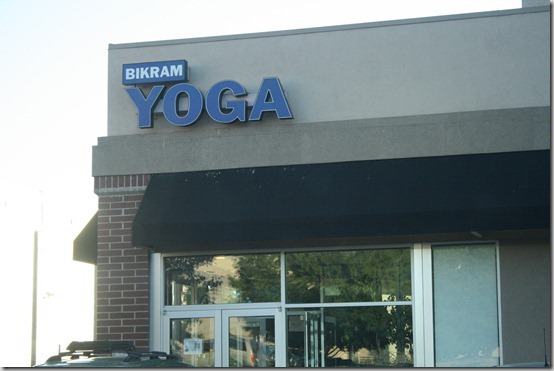 i am loving the fact that bikram yoga is back in my life. i have been going twice a week—hope to make it three times this week, though. 
the only thing i hate about my new studio (which is a LOT closer to my house) is that the floors are carpeted. my old studio had hardwood floors.  BUT, turns out, in order to be a legit, certified bikram studio.. you have to have carpet. WHY, BIKRAM, WHY? so gross. it definitely smells funky in the room, especially during the floor series.
i also hate the fact that i was having a really good hair day today and the sweatfest in the 105 degree room ruined that for me. oh well, you win some, you lose some.

because i went to bikram at 6:15, i didn't get home until a bit after 8. luckily, i took care of making dinner at lunch time. thank goodness for crock pots, right?
taco soup. (click for recipe)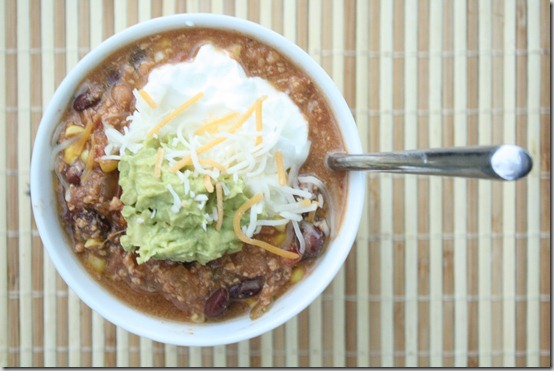 i love my taco soup—even in the hot summer months! i was skeptical when marshall asked for a crock pot meal, since it's 82 degrees outside, but a dollop of plain chobani and avocado cooled it down a bit.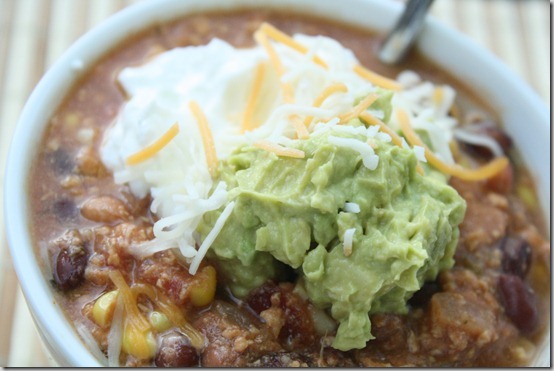 delicious.
*************************************************************
i am a sucker for holidays.. mainly because i love to make food that is centered around the holiday colors. red + green for christmas. black + orange for halloween. and, yep, red, white + blue for the fourth of july.
i have no set plans for the fourth yet, but i do know that i want to make my famous fruit pizza—flag style. i made a couple of these last year (one vegan, one not.)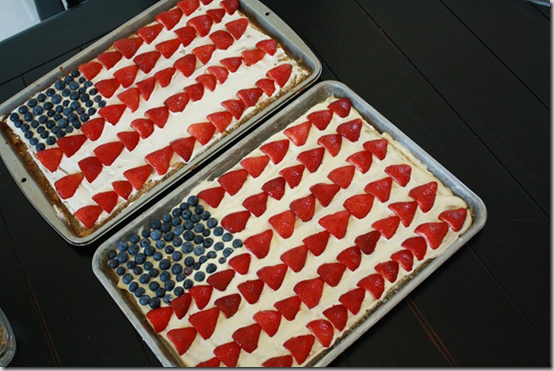 my fruit pizza is easy! the crust is sugar cookie—you can buy premade dough or make your own.  lay it out on a greased 11×17 pan, prick the dough with a fork a few times and then bake according to package/recipe directions.  for the "sauce", whip 12 ounces of cream cheese with 6 ounces of sweetened condensed milk and 1-2 tsp of vanilla extract.  spread over the cooled cookie crust and top with fruit. for this patriotic treat, i used blueberries and strawberries. 
for the vegan version, i used mama pea's sugar cookie dough recipe for the crust and tofutti vegan cream cheese, brown sugar and vanilla for the sauce.
here are a few ideas i found around the interwebs. click the title for the photo source and recipe!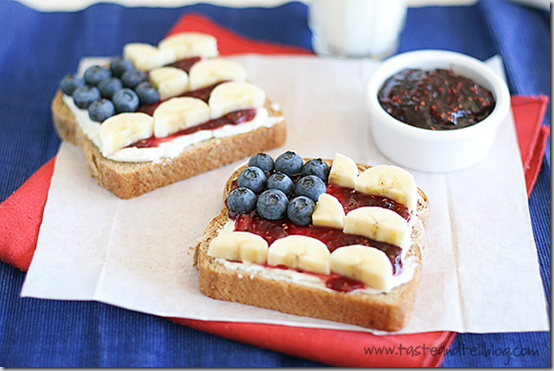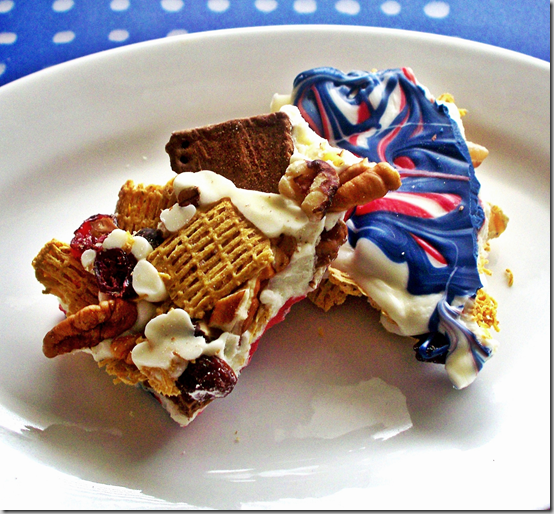 red, white & blue potato salad.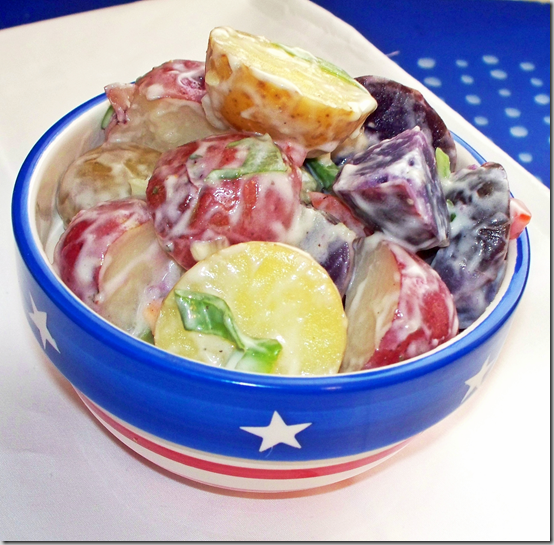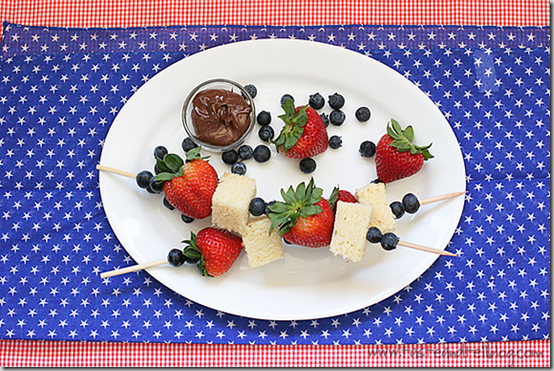 white chocolate dipped strawberries.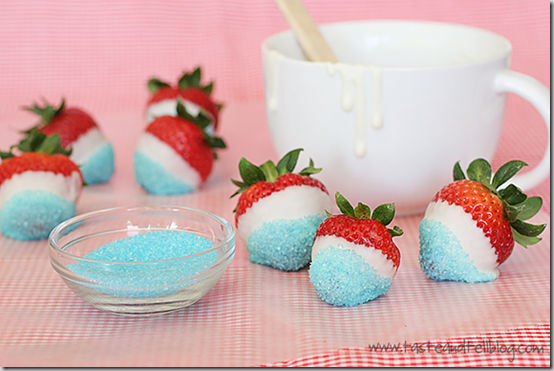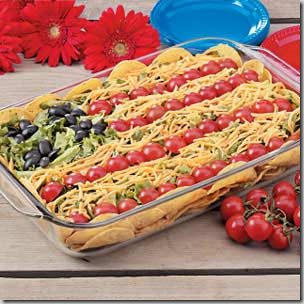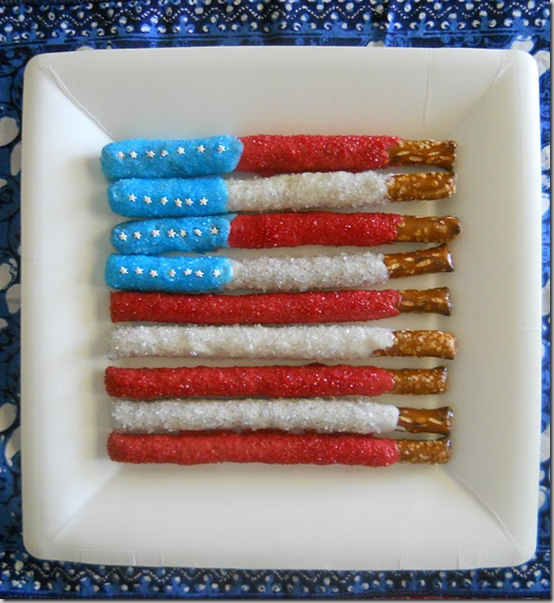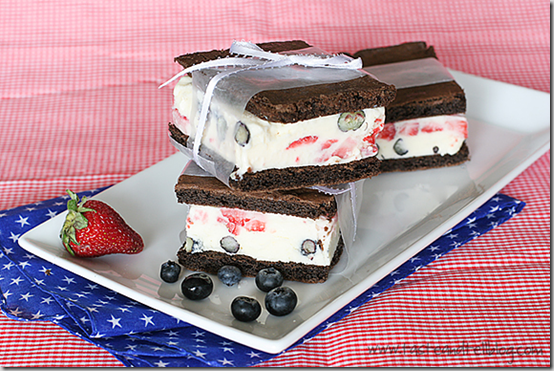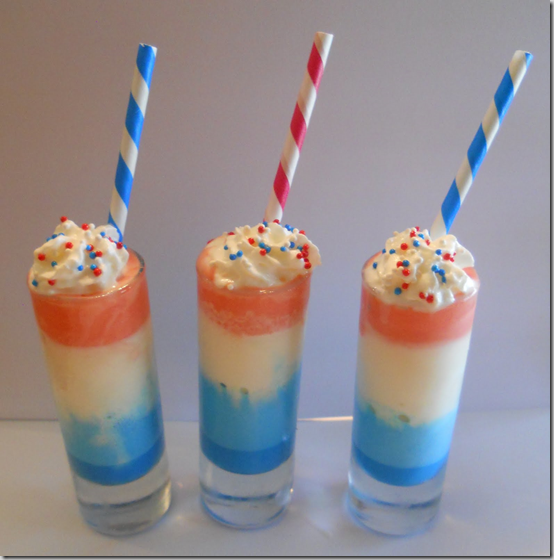 i think it would be fun to get red, white and blue corn chips to serve with salsa for a fun and festive appetizer. i googled it and.. what do you know.. an image popped up!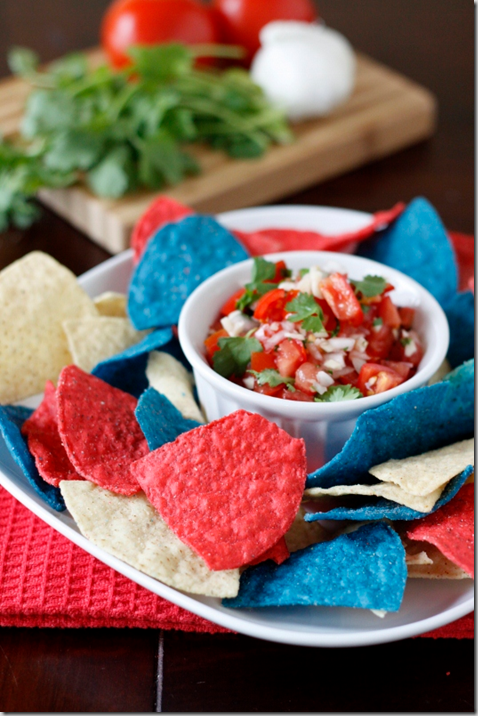 [source.]
well, i think that's enough patriotic food for one post. see you tomorrow.. i just might bring back flashback friday. no promises, though.
Qs~
1. based on the FOOD alone: what is your favorite holiday?
2. what is your favorite type of melon?
xo. janetha g.