i have had my food processor for two years now. marshall gave it to me on our second (dating) anniversary.
two years and i have never made my own peanut butter! that's ridiculous… especially when you consider how simple it is.
step 1: buy nuts. this was a pound of salted + roasted peanuts, because we like salty, roasted peanut butter.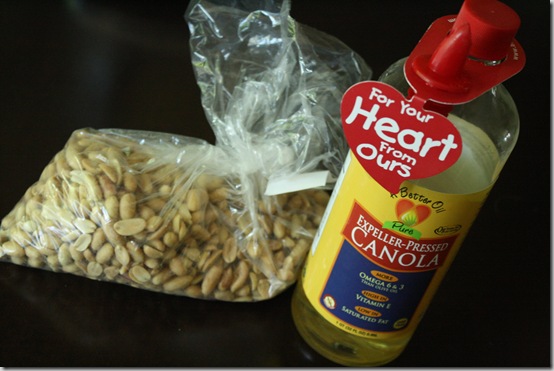 step 2: dump nuts in processor.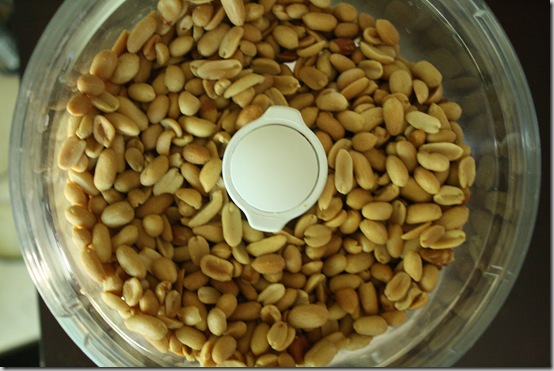 step 3: turn processor on.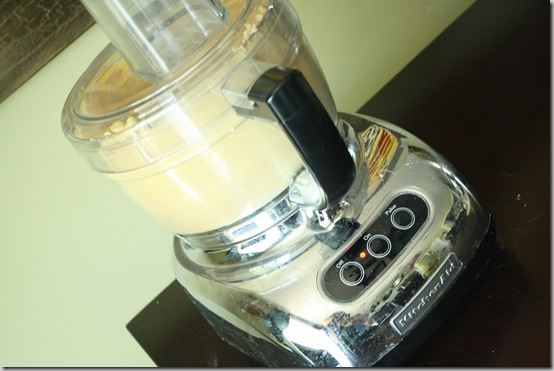 step 4: push nuts down with a rubber spatula if needs be.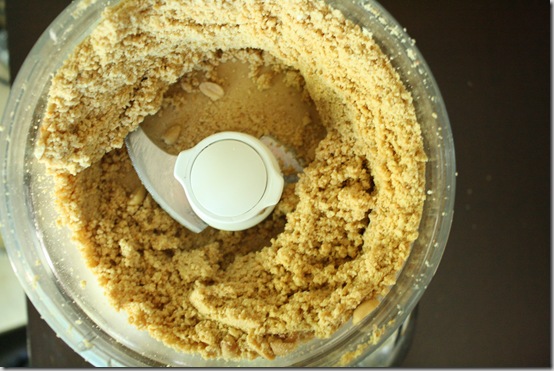 step 5: totally optional.. add oil. i only added 1/2 tsp of canola oil to get things moving a bit better.
step 6: let the processor run for a few minutes.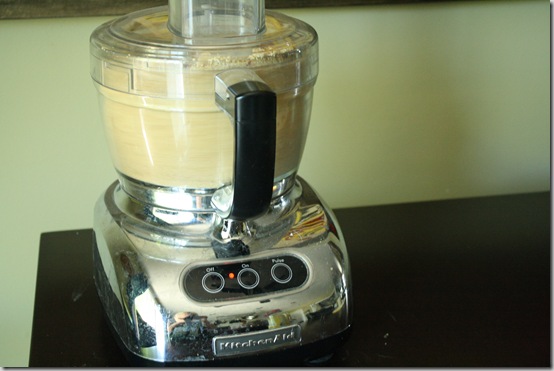 step 7: admire your peanut butter.
step 8: put it on a tiny condiment spoon so you can show everyone reading your blog how creamy it is.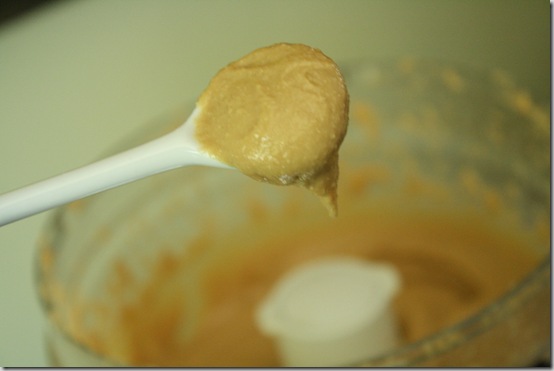 step 9: put it in an old peanut butter jar.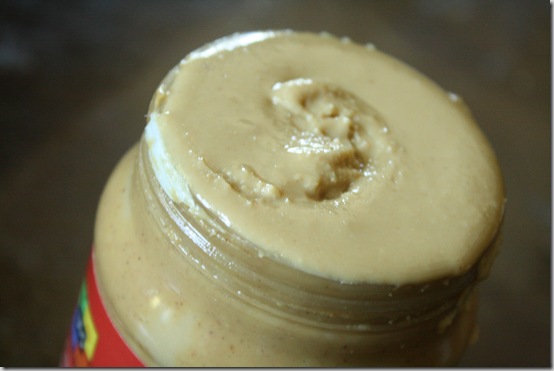 step 10: eat it. duh.
i cannot believe how easy this was.. i am kind of mad that i have been buying peanut butter for the past two years.
Qs~
1. do you make anything at home that you previously purchased pre-made? marinara sauce, hummus.. and now, nut butter. i would like to make my own bread.. one day at a time.
2. what is your favorite kind of nut or seed butter? (not brand—kind.) i love maple almond butter.
xo. janetha g.