it had been a year since i ran my last race.  it was the pride 5k in 2010. flashback photo!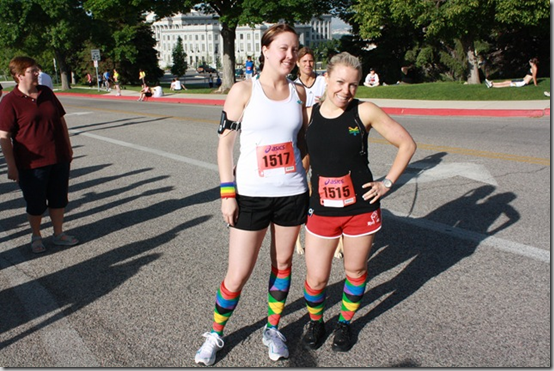 yesterday, kristen and i ran the pride 5k again.. and emily joined us!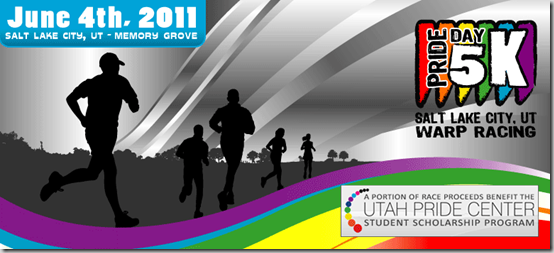 we didn't take a camera with us.. so no photos this time around. actually, this time around was a lot different than last time.
aside from not caring about photos, i also didn't care about how i did in the race. i don't even know my finishing time. i didn't wear my heart rate monitor or my watch, two things i used to never run without in the past.  actually, kristen looked at my wrist and was surprised i wasn't wearing it.. but before she pointed that out, it didn't even cross my mind.  in fact, i am not really sure where my heart rate monitor and watch are at the moment..hmmm.  anyway,  i didn't train for the race.. well, not that a 5k takes a whole lot of training.. but the last time i ran was in march. i have been doing the insanity workouts for two months now and haven't run once since i started.  basically, i went into this race not caring a single bit about anything except hanging out with some friends and seeing some cute dogs.
while the race was a good time and i enjoyed hanging out with kristen and emily, i realized that i wasn't really into it.
sorry, running, i'm just not that into you.
is that taboo to say here in blog land? running is so popular. it seems like everyone is always talking about training for, running in or reflecting on a race.
i don't like races. paying to run?  not for me.
i used to think i would be a big race participant.  i will admit, i have always had fun when i have done races.. but i think it was more because of the company i was with rather than the running itself.  the experience of a race is fun! it's always nice to finish and get that feeling of accomplishment.  but honestly.. it's not something i am crazy about.  i won't be paying to run in a race any time soon, that's for sure.
now, i am not saying that i will never run again. of course i will! running is one of my favorite ways to do HIIT. i prefer doing HIIT because it lasts 30 minutes.. max. i will run because it is good for me and i like to be healthy and active.. but if i have the option to run or do some other form of exercise, that other form is going to win 100% of the time. the thought of running for more than thirty minutes kind of makes my stomach churn. it just seems so boring. 
so, that's that. my latest and greatest thoughts on running. it's okay to not like a form of exercise, guys. there are lots of ways to stay in shape! just pick one that appeals to you.
moving on..
today we celebrated gay pride all day long. we started things off this morning with the pride parade.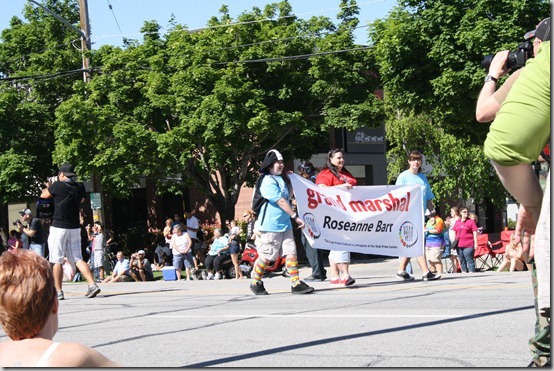 roseanne barr was the grand marshal of pride this year!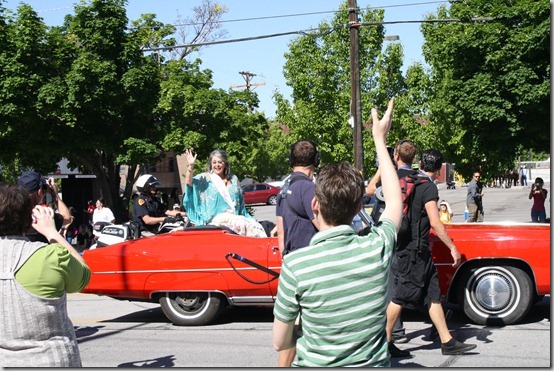 the pups were with us.. they were so happy to get out of the house.
the parade was definitely entertaining and there was lots of awesome people watching. my favorite sport.
it was HOT! finally! it has been cold all year. luckily the boys and pups found a bit of shade.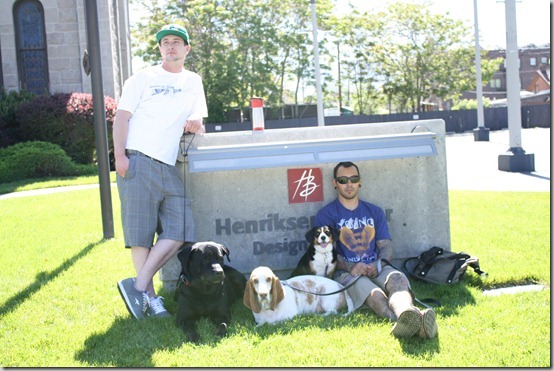 after the parade i had to go to the store and buy some shorts. i was wearing jeans and was too damn hot. after my quick wardrobe change and sucking down an ice coffee, we headed to the city center for the pride festival. like i said, gay pride fun all day, folks.
we wandered around and checked everything out. it was packed with people. i was a tad claustro.
marshall and i found some gear that was MADE for us:
we are definitely a dogs-for-children family.
time for food! i had had a protein shake for breakfast at about 9 AM and it was about 2 o'clock by the time we decided to eat lunch. there were lots of different food stands.. i went with a catering company that was selling paninis.
hmmm.. i thought for sure paninis were pressed sandwiches, but they seemed to think they could pass off a focaccia sandwich off as a panini. that's ok, it was delicious.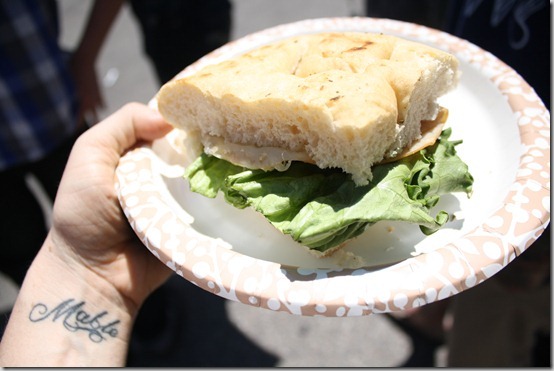 marshall got a navajo taco.. which is a huge piece of fried dough topped with meat, beans, lettuce, sour cream, salsa and cheese.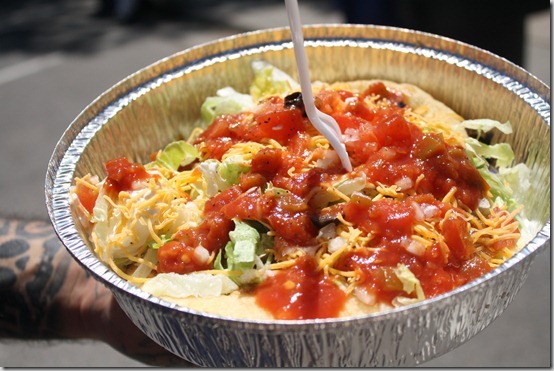 it is traditionally eaten with a knife and fork, but marshall had no knife.. so he ate it like a taco.. um, this makes SO much sense.
jessica had fried ice cream.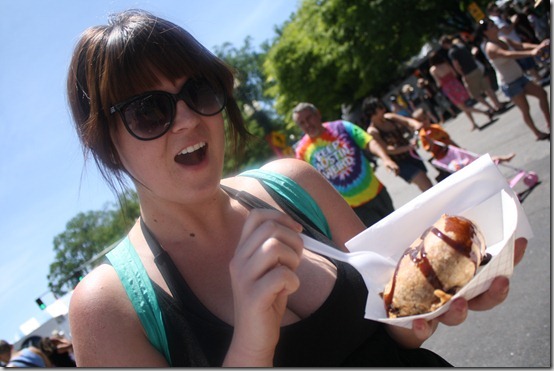 it was vanilla ice cream wrapped in a brownie dunked in batter and fried, then covered in chocolate sauce. yes, please.
you better believe i had my fair share of that tasty treat.
after we were all prided out, marshall and i headed to my parents' house for a joint celebration of mine and my brother's birthday. since this post is already incredibly long, i will keep this part short.
momma b prepared the whole delicious feast!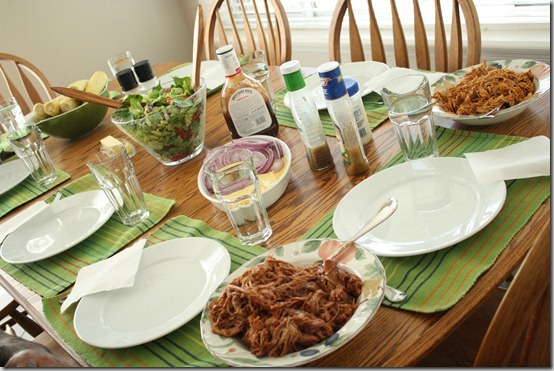 the menu included..
pulled chicken~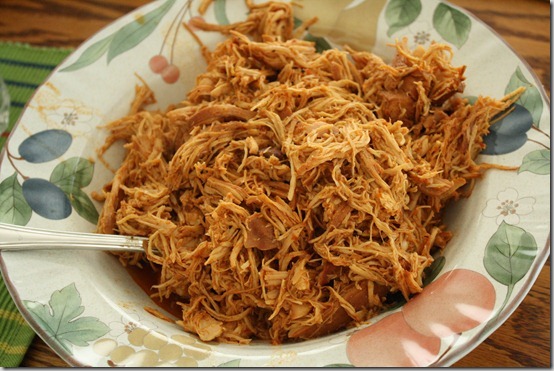 pulled pork~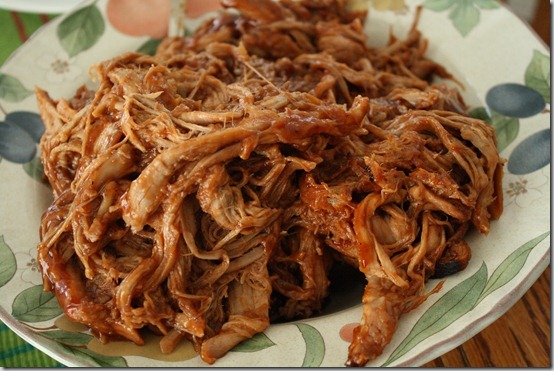 swiss cheese + red onions for the sandwiches~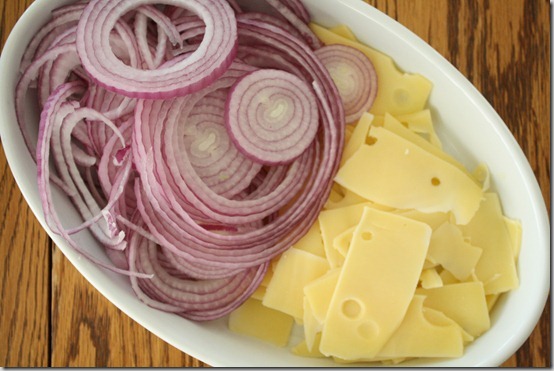 green salad~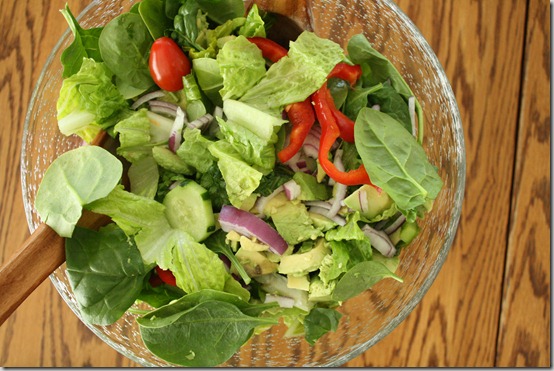 corn~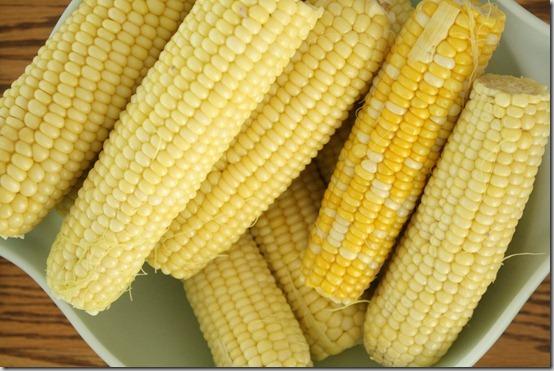 my plate~
i love pulled chicken. in fact, i used it 5 different ways in 5 days once upon a time. it's so good!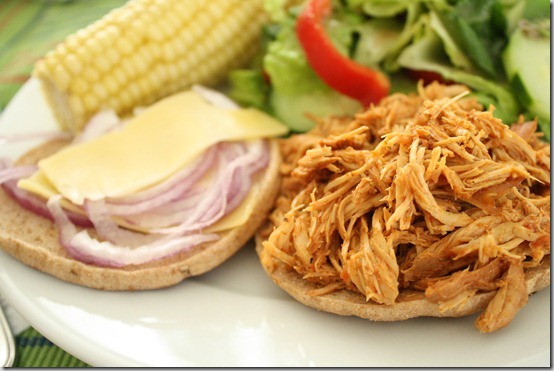 it was a race to the finish with the corn on the cob.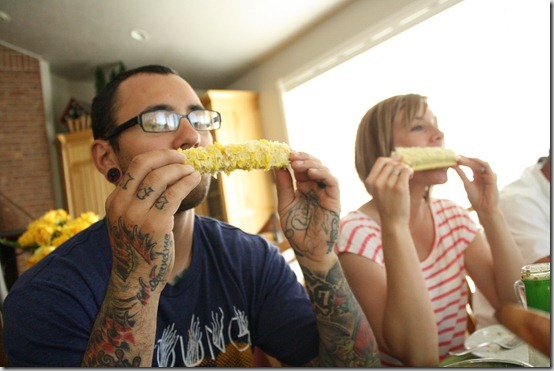 we are big corn eaters in our family.
now marshall and i are finally home, sitting on the couch, enjoying these last few moments before another work week begins.
hope you all had a good weekend!
Qs~
1. do you like running? if so.. do you participate in races?
2. do you like parades? marshall haaates parades. super surprised i was able to rope him into going today.
xo. janetha g.