YO!
i know i said i wouldn't be back around until thursday.. but it's my birthday and i'll blog if i want to.
i woke up this morning and already had lots of tweets, messages and comments wishing me a happy birthday.. thanks to everyone! i feel so loved.
breakfast was a pea protein smoothie and i drank it on the go.. so no photo. i am loving the pea protein still.. if you are in the market for a new protein powder, check it out!
i had a great birthday lunch with the two people that are responsible for my existence…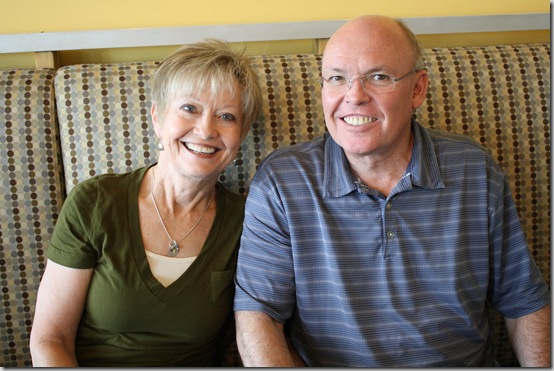 my cute parents!
there is a new restaurant in bountiful called eatery 1025.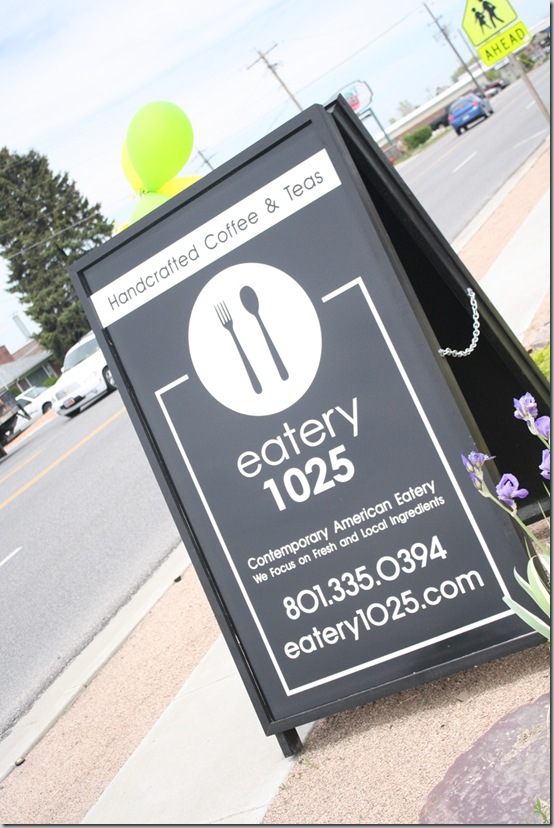 eatery 1025 located at 1025 south 500 west in bountiful, right next door to the infusion pilates studio.
it is the cutest little restaurant!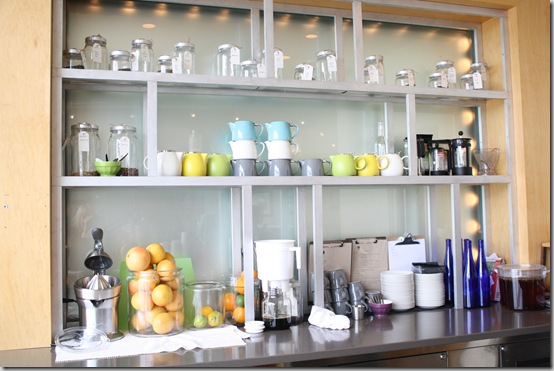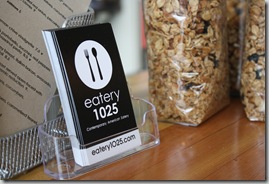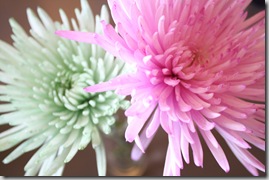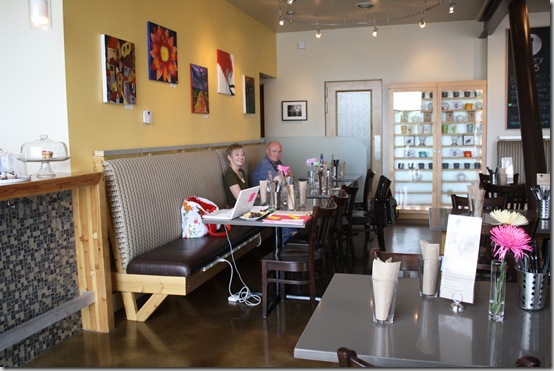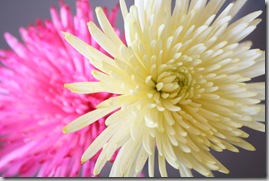 they serve light breakfast, small plates and lunch.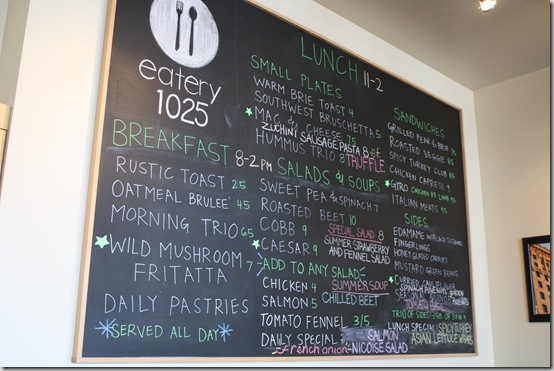 they also have a coffee and tea bar with baked goodies.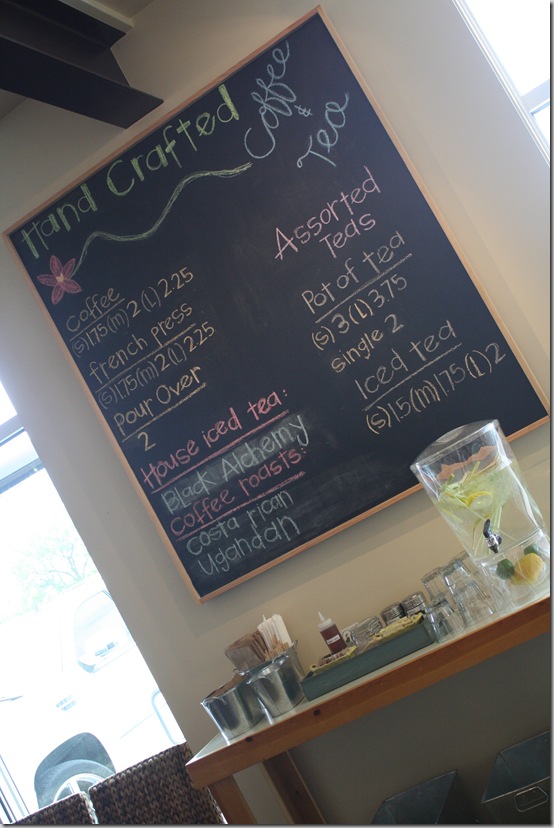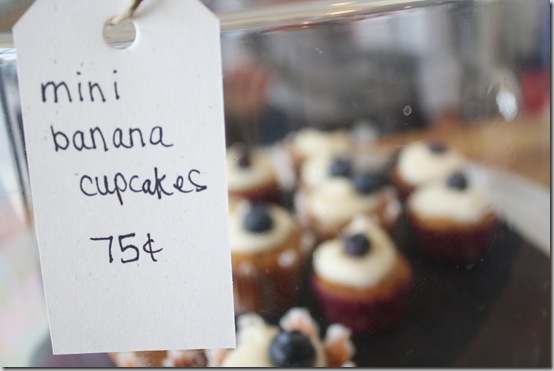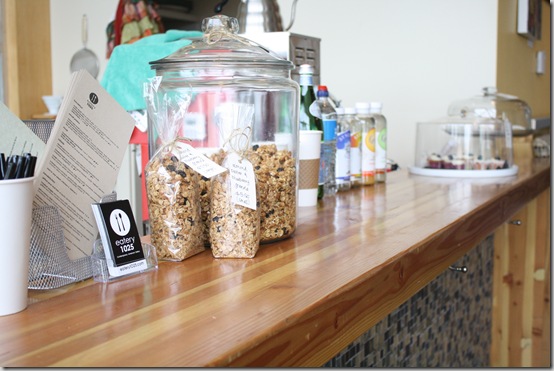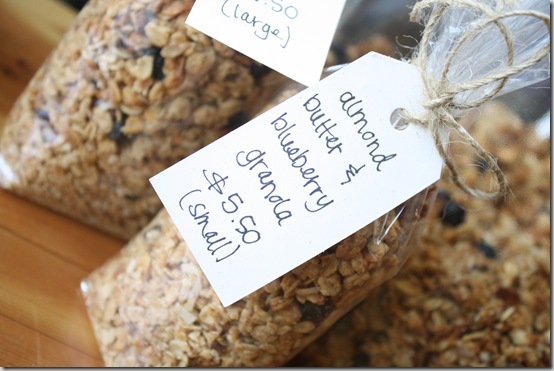 they brought us a sample of chilled cucumber + beet soup to taste. it was remarkable!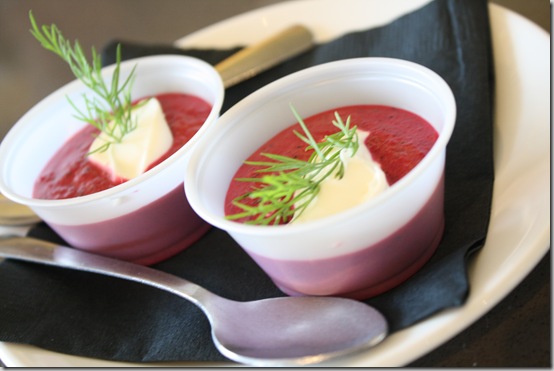 my mom ordered the salmon nicoise salad.. gorgeous, right?
my dad ordered the club and a crock of their bubbly french onion soup.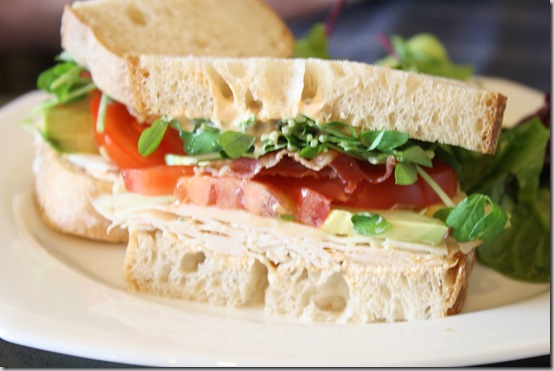 i ordered the roasted red and golden beet arugula salad with chicken. it also had pecans hiding under there.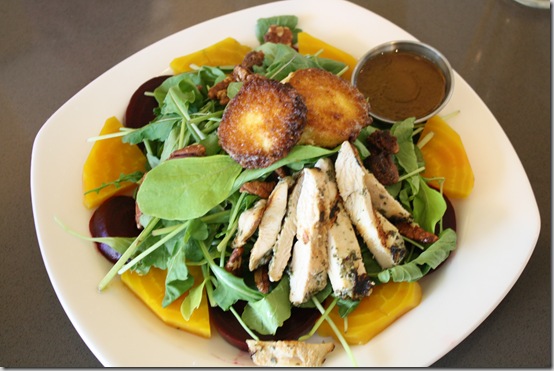 the warm, breaded discs of goat cheese were my favorite part!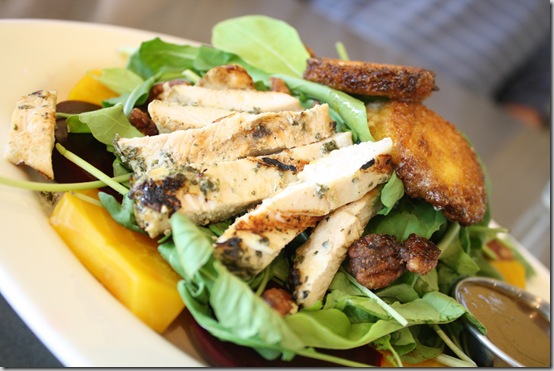 we all loved our selections!
after our meal, they brought out a rose infused panna cotta to try.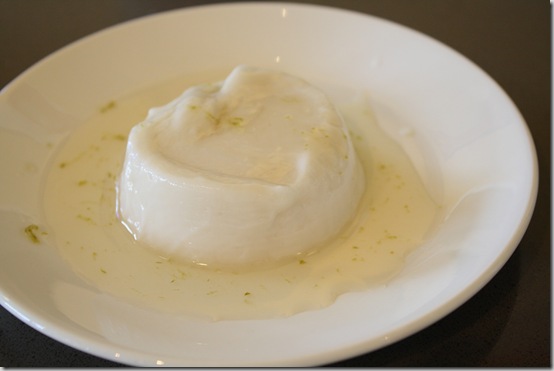 i had never tried panna cotta, but i really enjoyed it! the slight hint of rose wasn't overpowering and the sauce was fresh and citrusy.
the best part about my birthday is that my mom is all fixed up and feeling great!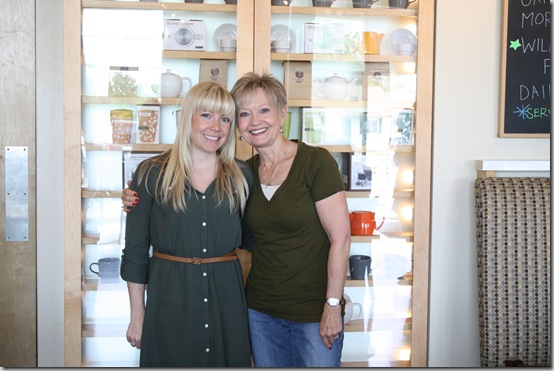 eatery 1025 was excellent! we will definitely be back.. i suggest you all check it out.
when i got back to work, i was only there for about a half hour before my mom showed up! long time no see, right? she came with my sister, suni, and two of my sweet nephews. they had BALLOONS!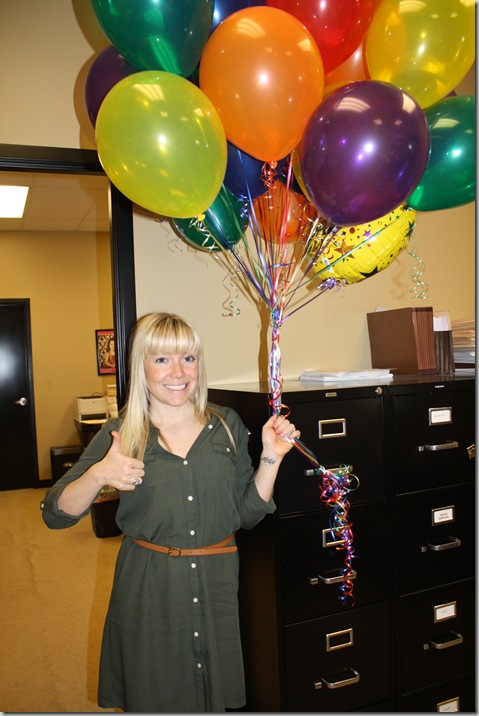 28 of them, to be exact. my mom does that every year!
my awesome co-workers got me some cake and ice cream to celebrate my birthday. it made work bearable! if you have to work on your birthday, there should definitely be ice cream.
they got one of my favorites—carrot cake. name spelled right and everything!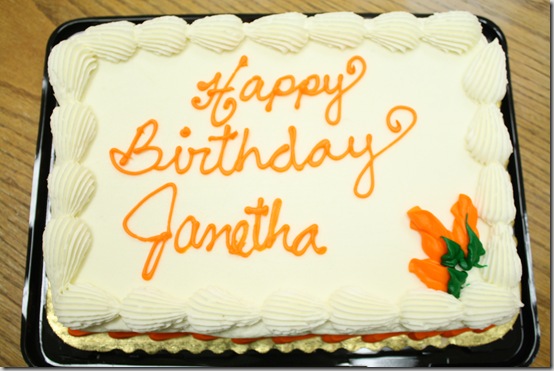 and—so thoughtful—reduced sugar ice cream, because they know i've been trying to cut back on sugar.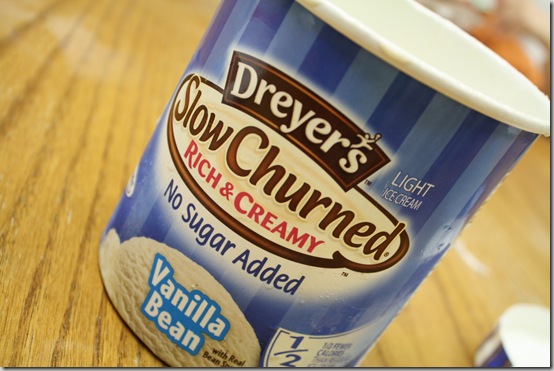 i worked for a couple more hours before heading home.  i skipped out on insanity yesterday because it was such a busy day, so i am going to squeeze in my workout with shaun T before i head to dinner with my friends.
it's been an awesome 28th birthday so far.. thanks to all of you for making it special! love you all.
xo. janetha g.