sometimes i am under the impression that french toast has to be paired with a protein to keep me full for longer than 10 minutes. not this stuff. i ate it around noon and was full for over five hours! the combination of the eggy (read: proteiny) french toast and stick-to-your-ribs nut butter made a lasting impression on my fullness level.
maple cinnamon french toast
makes 8-10 slices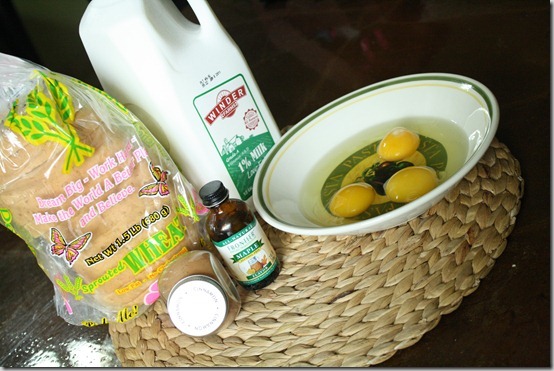 ingredients:
3 eggs
1/2 cup milk of choice (i used 1%)
1 tsp cinnamon + a few more shakes
1 tsp maple extract
8 slices of your favorite bread (this recipe could easily make up to 10 slices)
toppings of choice
directions:
heat griddle to 300 degrees or a large skillet to medium over the stove.
whisk eggs and milk together in a shallow bowl.
add 1 tsp cinnamon.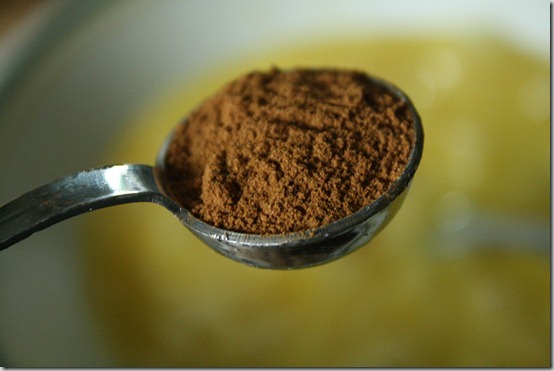 add 1 tsp maple extract.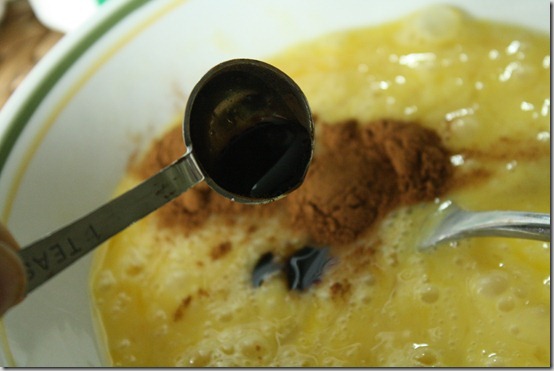 whisk again.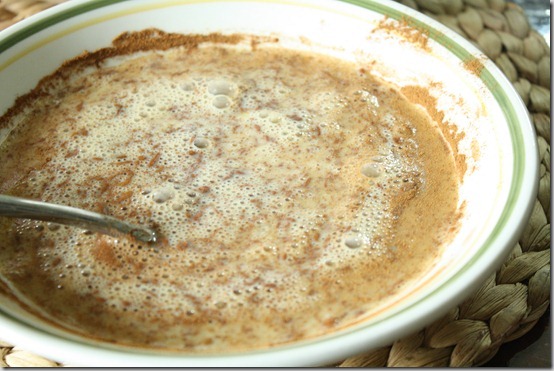 saturate each side of the bread in the french toast batter.
place on your griddle or skillet, make sure you have sprayed it with cooking spray.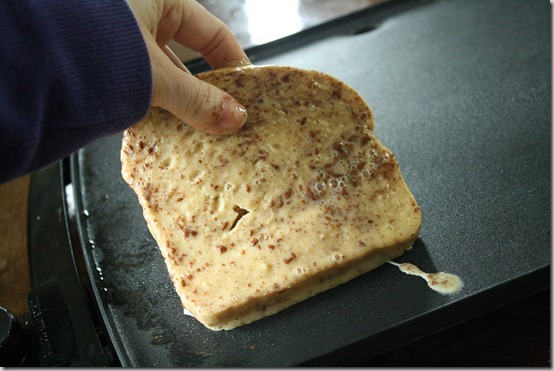 repeat with each slice. you may notice that you are lacking cinnamon after you have done a few slices, so don't be afraid to add more cinnamon and whisk the batter again.
cook each side for about 2-3 minutes.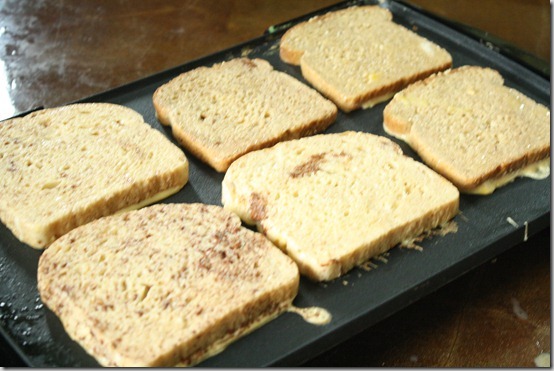 flip!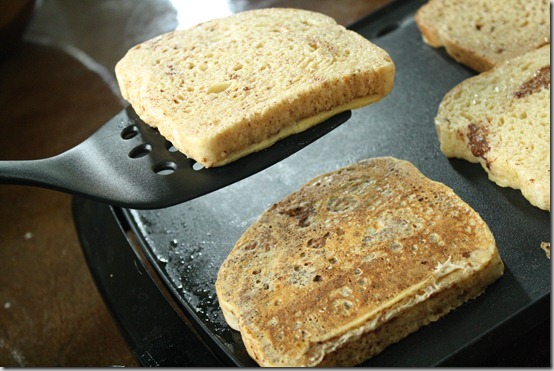 check out that dense, eggy layer! love.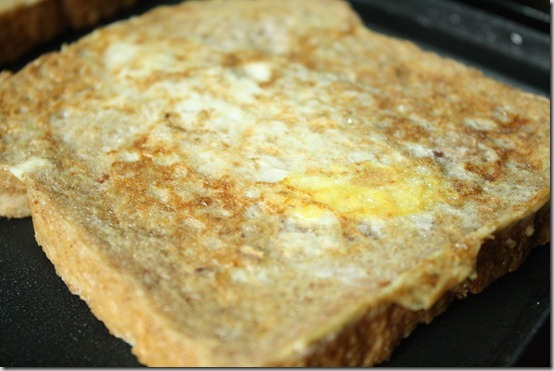 once the slices are nice and crisp, remove from griddle.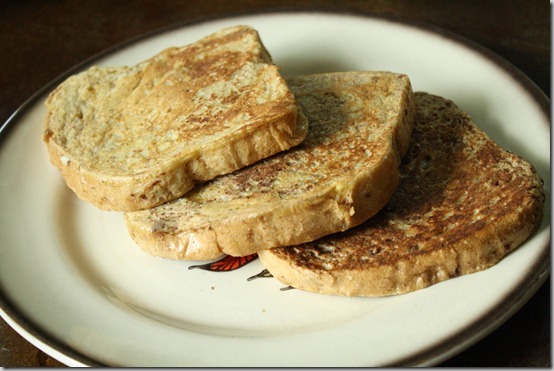 top with whatever suits your fancy.
marshall topped his with mango butter, cherry jam, white chocolate peanut butter and bananas.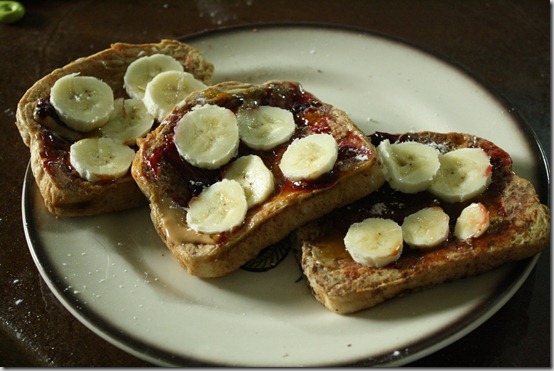 i topped mine with maple peanut butter, bananas and powdered sugar.
i like my french toast crispy on the outside and soggy on the inside.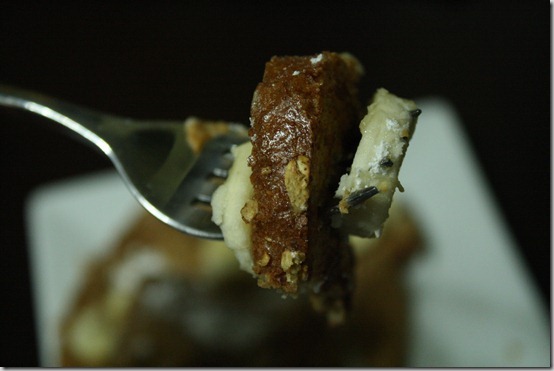 for those of you who like numbers, i went ahead and calculated this one out.. basically because i was curious what the macronutrients were since the meal kept me SO full.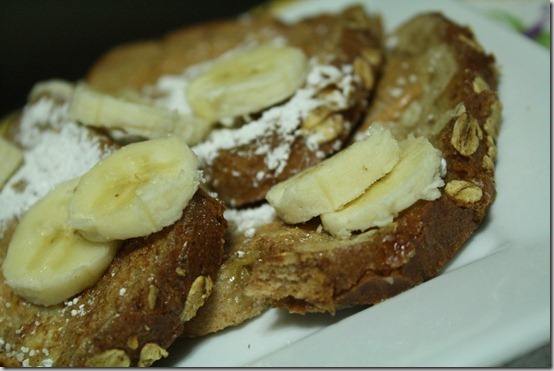 for my french toast, i used 3 slices of sunflower market's oat bran bread at 50 calories per slice.. but each slice has 4 grams of protein! to calculate everything else, i simply took 1/3 of the recipe~ so one egg and 1/3 of 1/2 cup of milk.. then added the toppings: 2 tsp maple peanut butter, 1/3 of a banana and 1 tbsp powdered sugar.
it came out to 360 calories, 9g fat, 52g carbs and 22g protein.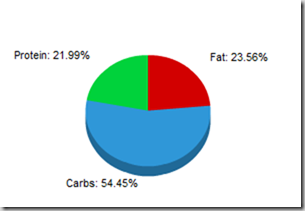 a ratio breakdown of 55/22/23.  not exactly the body for life ratios i typically aim for (which is 40/40/20 carb/protein/fat).. but the stats were still awesome!
now that i know how full this meal kept me, i see a lot more french toast in my future.
Qs~
1. out of the three most popular "bready" breakfast items: pancakes, waffles or french toast, which is your favorite? mine is french toast, hands down, no questions asked.
2. what did you have for breakfast today? this was yesterday's breakfast for me. today's was effortless but delicious: kashi golean cereal with almond milk and coffee.
 xo. janetha g.