LeSportsac Luggage Set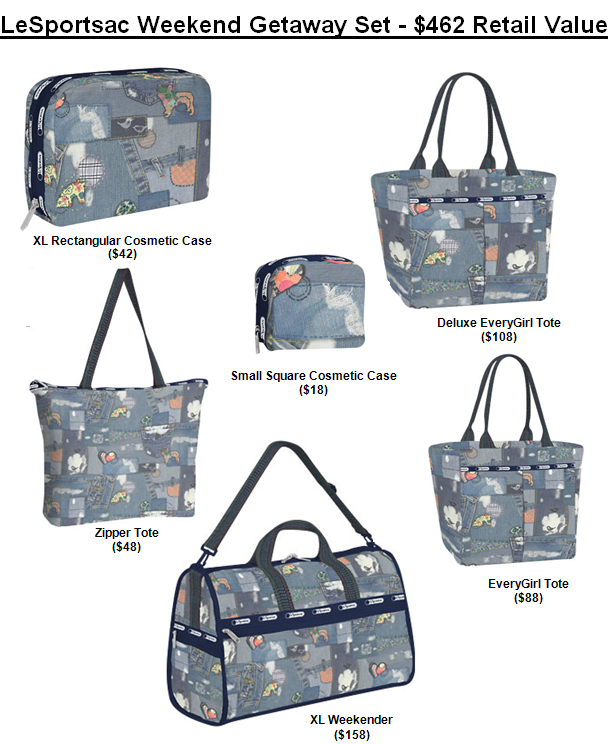 Description: A 'Weekend Getaway' Set in the Blue Jeans print.
XL Rectangular Cosmetic Case ($42), Small Square Cosmetic Case ($18), Zipper Tote ($48), EveryGirl Tote ($88), Deluxe EveryGirl Tote ($108), XL Weekender ($158)
Will ship to USA & Canada.
Contributor: LeSportsac
Bidding starts at $10 USD. Bidding closes at 10.00pm Eastern Standard Time.
If you would like to bid, leave a comment with the US $ amount below.