Sephora ($25) + 14 deluxe samples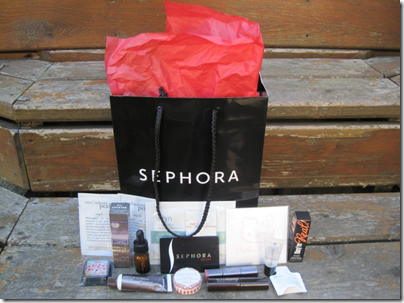 Description: These are some seriously good samples – skincare, fragrance and a bunch of makeup samples … including the newest mascara from Benefit that is just hitting stores now!
Will ship to USA & Canada.
Contributor: Life After Bagels
Bidding starts at $10 USD. Bidding closes at 9.30pm Eastern Standard Time.
If you would like to bid, leave a comment with the US $ amount below.