Elegantees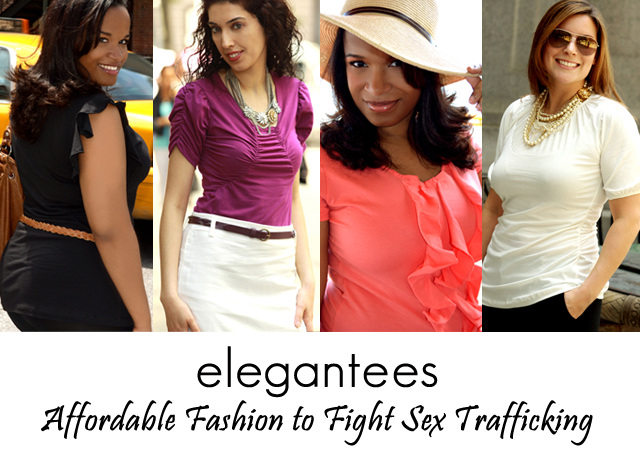 *TWO WINNERS!* Top two bidders will get a $40 gift card.
Description: $40 Gift Card to Elegantees
Katie Behnke is a clothing designer from Iowa, currently in New York City working on her brand Elegantees, which is exactly what she's dreamed to do since youth! She says, "The joy of my heart is the source of my anger – sex trafficking. As my company continues to grow and once the investors are paid back, I'll donate 100% of the dividends to the fight against sex trafficking." Currently, she's prospering connections with some factories in Peru and Nepal that are transforming the community, some rescuing sex trafficked victims and giving them sewing skills, and some giving employment to those at "red light risk." Whenever you purchase the affordable Elegantees, you are helping the mission of this company.
Contributor: Elegantees
Bidding starts at $10 USD. Bidding closes at 7.15pm Eastern Standard Time.
If you would like to bid, leave a comment with the US $ amount below.