Bob's Red Mill Gift Bag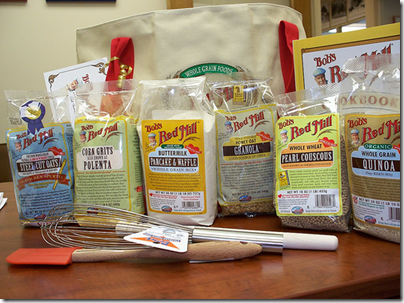 Description: The winner of this gift bag will get assorted Bob's Red Mill products, merchandise, and Bob's Red Mill Cookbook. Everything comes packed in a beautiful canvas tote bag embroidered with Bob's Red Mill logo.
Will ship to USA & Canada.
Contributor: Bob's Red Mill
Bidding starts at $10 USD. Bidding closes at 7.45pm Eastern Standard Time.
If you would like to bid, leave a comment with the US $ amount below.