Cathe Friedrich DVDs – set of 6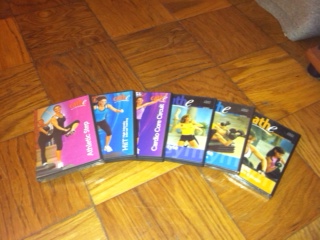 Description: This is a selection of 6 Cathe Friedrich DVDs including Athletic Step, Cardio Core Circuit, HiiT Series and Gym Style Series (3 DVDs). They are gently used, with two in original packaging.
Will ship to USA & Canada.
Contributor: Determined To Be
Bidding starts at $10 USD. Bidding closes at 10.45pm Eastern Standard Time.
If you would like to bid, leave a comment with the US $ amount below.