Jesus Couture Stripe Viva La Jesus Hooded Sweatshirt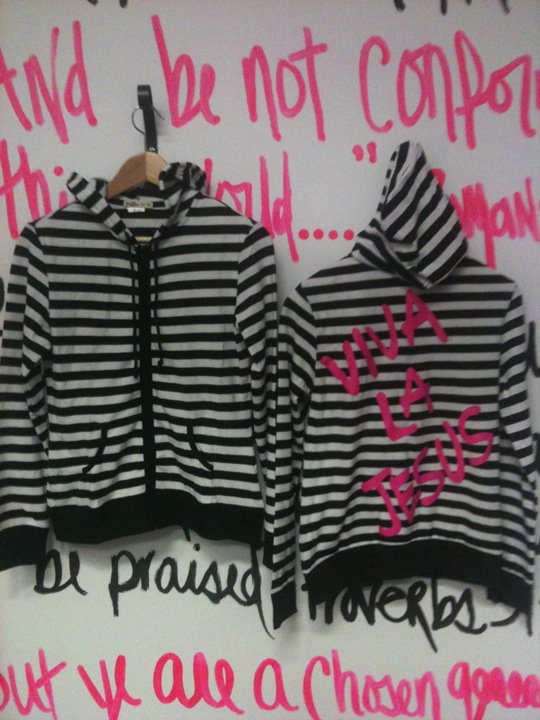 Description: Front zippered black and white striped hooded sweat shirt with pink VIVA LA JESUS on back.
Will ship worldwide.
Contributor: Jesus Couture
Bidding starts at $10 USD. Bidding closes at 4.30pm Eastern Standard Time.
If you would like to bid, leave a comment with the US $ amount below.