Custom Crocheted Scarf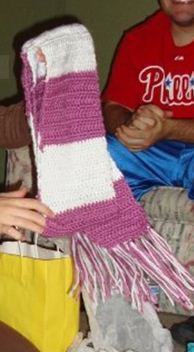 Description: Keep warm with a handmade crocheted scarf.  Color(s) of the scarf will be chosen by the winner.
Will ship to USA & Canada.
Contributor: Anne Marie
Bidding starts at $10 USD. Bidding closes at 8.00pm Eastern Standard Time.
If you would like to bid, leave a comment with the US $ amount below.