The Great Fitness Experiment: One Year of Trying Everything by Charlotte Andersen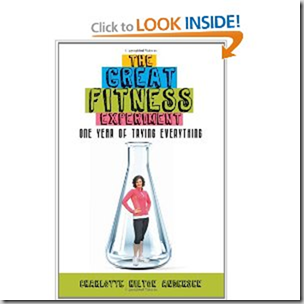 Description: It'll make you laugh, cry, roll your eyes and make you glad you're not me as I try out all the latest health & fitness trends. And almost die trying. Signed by author.
Will ship to USA & Canada.
Contributor: The Great Fitness Experiment
Bidding starts at $10 USD. Bidding closes at 10.00pm Eastern Standard Time.
If you would like to bid, leave a comment with the US $ amount below.