Simply Switches Basket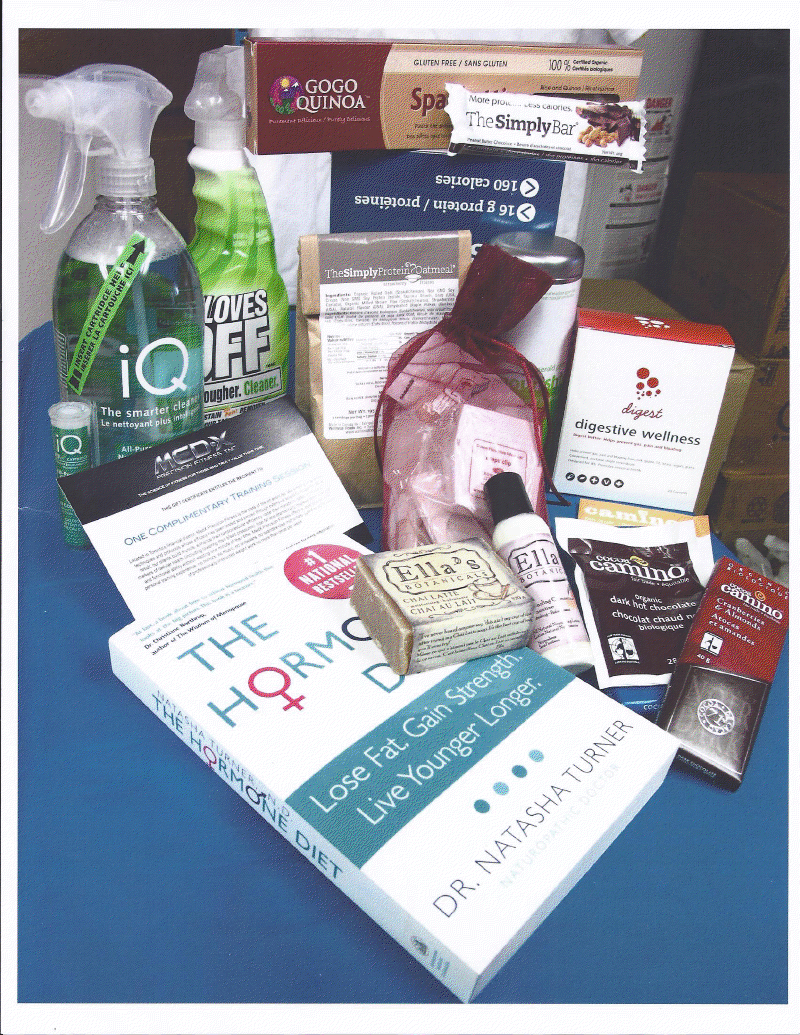 Description:
The Simply Bar Basket: Worth Over $200!
What is included?
Three boxes of your FAVOURITE FLAVOURS of Simply Bars! That's a total of forty-five bars and you can choose up to three different flavours out of their five yummy kinds; cinnamon vanilla, peanut butter chocolate, lemon coconut, cocoa raspberry, and cocoa coffee.
The Hormone Diet Book! By Dr. Natasha Turner, Canada's leading naturopathic doctors and natural health consultants
Ella's Botanicals Soap and Lotions! Ella's all natural, handmade soaps are made with a combination of premium oils carefully chosen for their lathering and moisturizing properties. There wonderful lotions are paraben free and made with the finest ingredients and completely natural!
Go Go Quinoa Pasta! Delicious fair trade, gluten free, and Organic Pasta!
Gloves Off: Tough Stain Remove! Gloves Off Tough Stain Remover is a revolutionary cleaning solution that removes the greasiest and toughest stains and spills with no harmful chemicals.
I.Q. The Smarter Cleaner: All Purpose Cleaner! High performance cleaner that cuts through grease and grime with out leaving streaks or residue not to mention it is completely non-toxic and eco-friendly.
Nourish Tea! Tasty Organic, Kosher, and Fair Trade Herbal Tea!
Sleep Well Packet from Crowne Plaza Hotels & Resorts! CD of relaxing sounds, ear plugs, and a travel night light.
Will ship to USA.
Contributor:  The Simply Bar
Bidding starts at $10 USD. Bidding ends at 6.15pm EST.
If you would like to bid, leave a comment with the US $ amount below.