Chef'n Gift Basket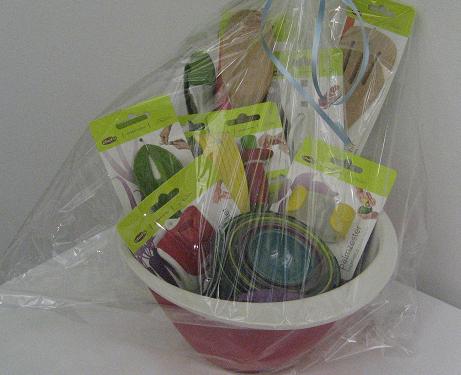 Description: Gift basket filled with fun Chef'n kitchen gadgets, worth between $100-$150.
Will ship to USA & Canada.
Contributor: Chef'n
Bidding starts at $10 USD. Bidding closes at 7.15pm Eastern Standard Time.
If you would like to bid, leave a comment with the US $ amount below.