White Chocolate Cranberry Cookies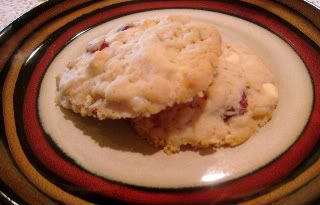 Description: Homemade white chocolate cranberry cookies. These fluffy cookies are packed with white chocolate chips and dried cranberries.The perfect treat after a long day! Contains 2 dozen cookies.
Will ship to USA & Canada.
Contributor: That Deep Breath
Bidding starts at $10 USD. Bidding closes at 11.00pm Eastern Standard Time.
If you would like to bid, leave a comment with the US $ amount below.