Raw Vegan Cookie Dough Balls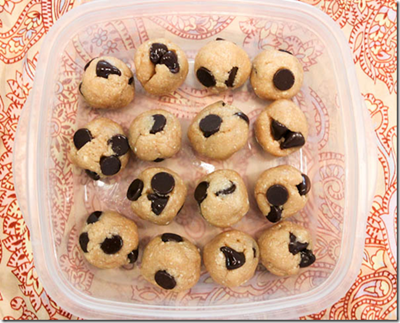 Description: Raw Vegan Chocolate Chip Cookie Dough Balls are also GF.  If you like cookie dough these are for you! Every bit as amazing as 'real' cookie dough.
Will ship to USA & Canada.
Contributor: Love Veggies & Yoga
Bidding starts at $10 USD. Bidding closes at 10.45pm Eastern Standard Time.
If you would like to bid, leave a comment with the US $ amount below.