Blueberry, Lemon, White Chocolate Chunk Cookies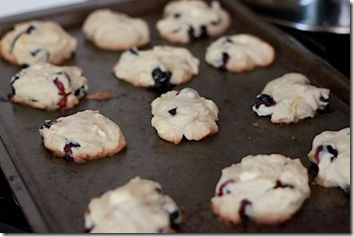 Description: 2 dozen blueberry, lemon, and white chocolate chunk cookies. These are a huge hit and insanely moist. The cookie version of a perfect blueberry muffin. One of our readers even swore they were the reason her now finance proposed to her!
Contributor: We Are Not Martha
Will ship to USA
Bidding starts at $10 USD. Bidding ends at 9.00pm EST.
If you would like to bid, leave a comment with the US $ amount below.