Better Than Crack Brownies+Dark Chocolate Macaroon Almond Butter+TJ's goodies+Anthropologie Gift Card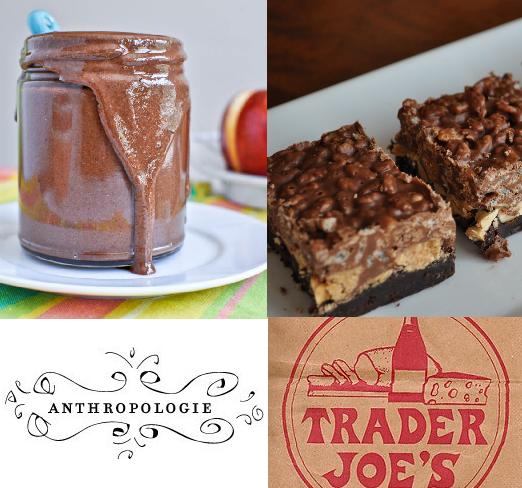 Description: Enjoy brownies with a layer of fudgey chocolate, salted peanuts, and chocolate peanut butter crisp topping + a jar of homemade almond butter mixed with unsweetened coconut and dark chocolate. You choose 5 non-perishable TJ goodies of choice + an Anthropologie gift card.
Will ship to USA & Canada.
Contributor: How Sweet It Is
Bidding starts at $10. Bidding closes at 11.00pm Eastern Standard Time.
If you would like to bid, leave a comment with the US $ amount below.