hi, guys! i did a good job of documenting today and thought i'd share it. i have lots of peeps in the holiday hustle asking what i am eating now that my challenge is over.. so i thought i'd share my full day today.
mondays are rough, i am to be at work an hour and a half earlier than usual. i have meetings back to back, so i don't get to eat until several hours after i've been awake. i did have my spark (in lieu of coffee) and took my vitamins, thermoplus, and catalyst.
around 9:45 i was able to have breakfast.. a dark chocolate protein shake…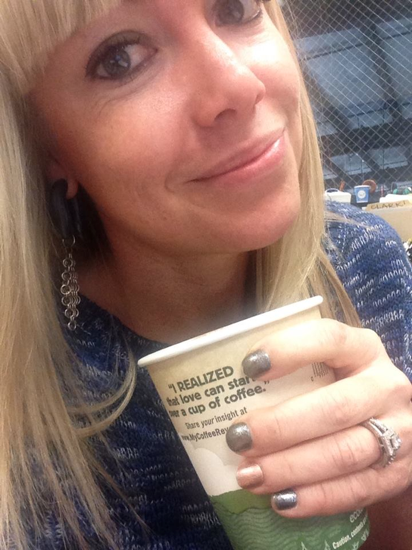 …with a side of work ;)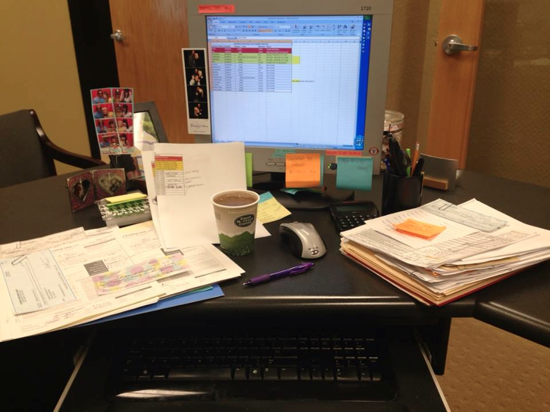 lunch came around 1:30 and i threw together a grain salad using these ingredients.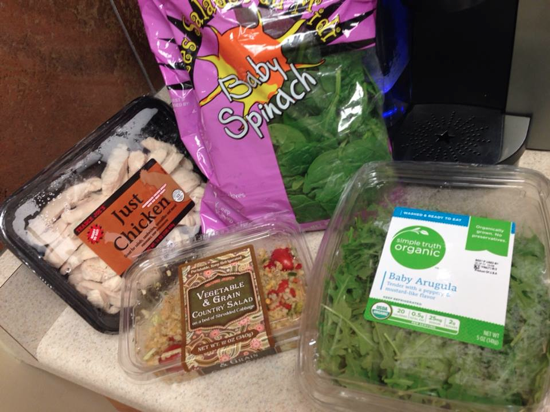 the vegetable & grain salad from trader joe's is AMAZING. one container is two servings. it's lots of different grains and beans and veggies.. look how yummy!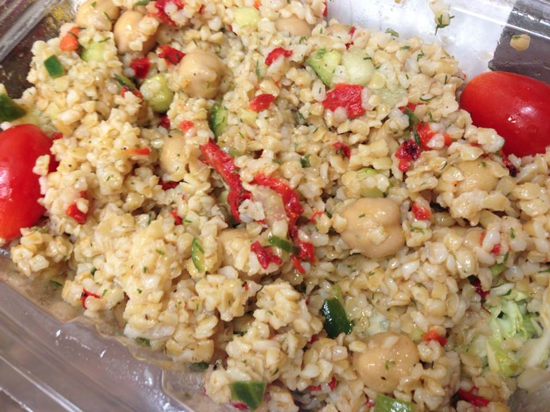 i served half of the grain salad mix over spinach and arugula then i added 4 oz of precooked chicken breast on top. i added some of this dressing.. personal fave..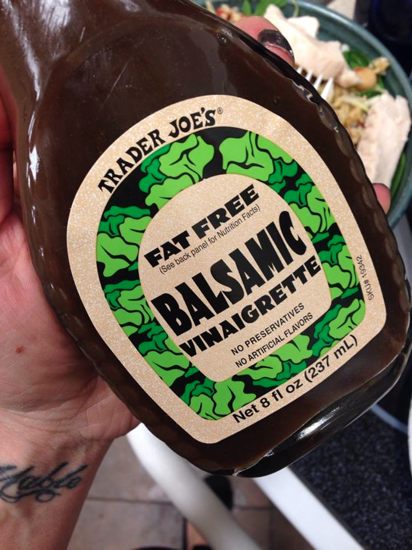 and, of course, mustard. my BFF.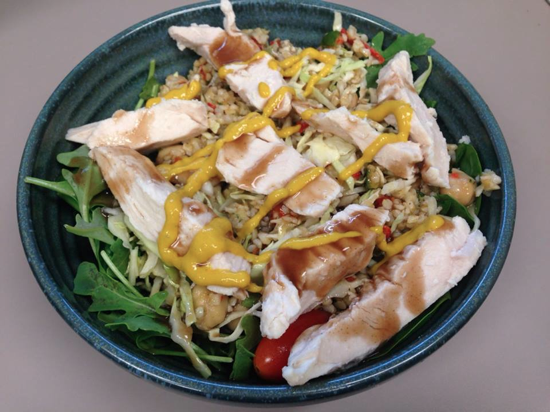 can't wait to eat the second half of this lunch tomorrow! i loved it!
i got home around 4 and had a snack. i picked up this chili mustard at the farmer's market and paired it with some precooked turkey breast.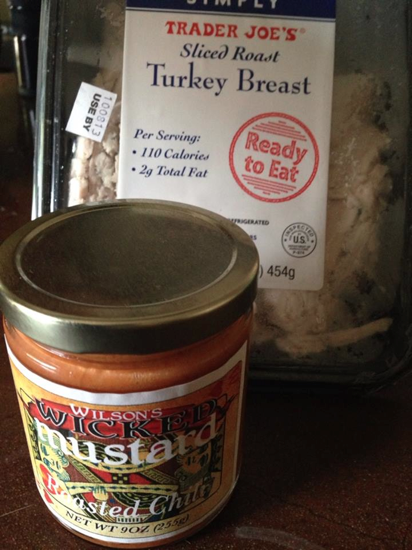 i wish you guys could all try this mustard! penny and randy wished they could try it, too.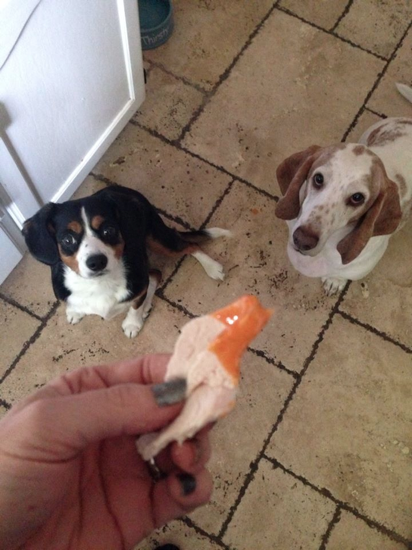 i will have to see about finding it online. it's so good. they also have a balsamic mustard we picked up.
i had my pre workout supps.. arginine + spark.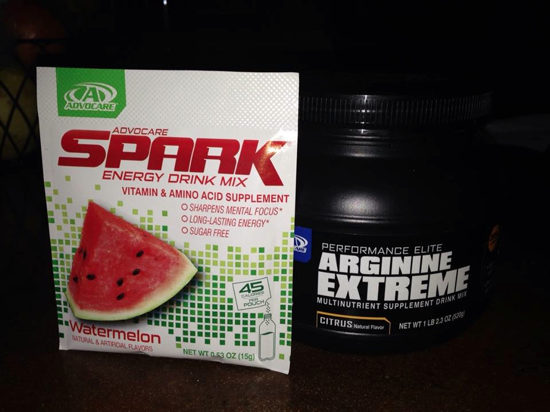 then headed to GPP for this fun workout!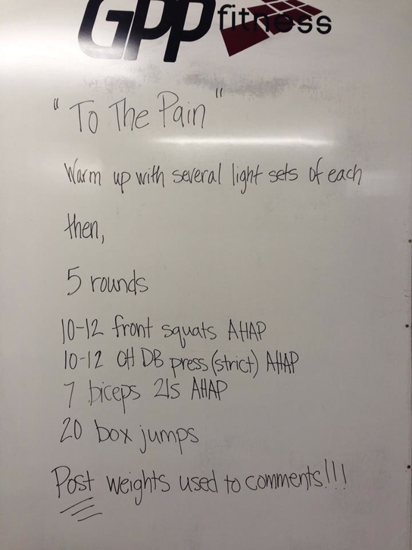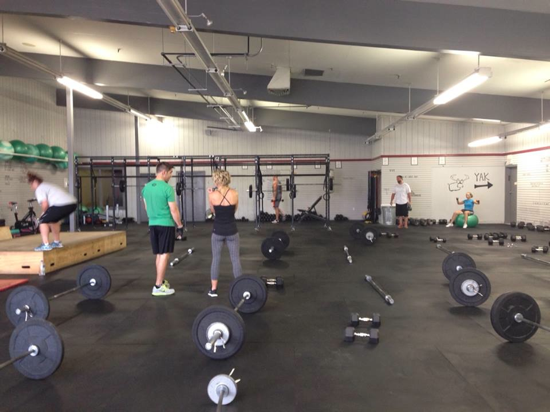 i thought about doing some cardio, too, but i was exhausted from the early morning, so i just headed home. i made shepherd's pie for dinner.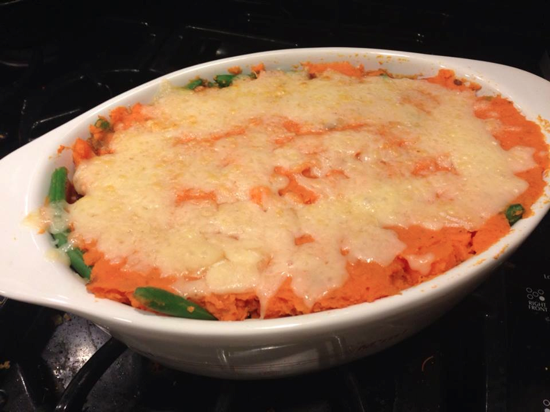 i had a big serving of it and then downed the final 32 oz of my daily gallon. love making this for dinner because we have lots of leftovers!
then i replied to emails while watching the shield with marshall. we finished season 3 and just started season 4.. we are such addicts! it's nice that it's on netflix so we don't have to wait a year between seasons ;)
i will most likely have a protein cake before bed.. i simply mix a scoop of vanilla protein powder with an egg white, 1 TB applesauce, 1 TB cocoa powder 1/4 tsp baking powder, and 1/2 tsp vanilla extract in a mug sprayed with cooking spray. microwave for 90 seconds and it's done! i like to mix half a serving of plant fusion and half a serving of hemp force for my protein powder.. the combo makes the cake super M-word.
mmmkay.. that's it! super speedy post for a super busy day. be back tomorrow with more ramblings!
Qs~
1. what was your workout today (monday)?
2. what was the best thing you ate today (monday)?
xo. janetha g.